Additions abound in 2014
By Dave Parfitt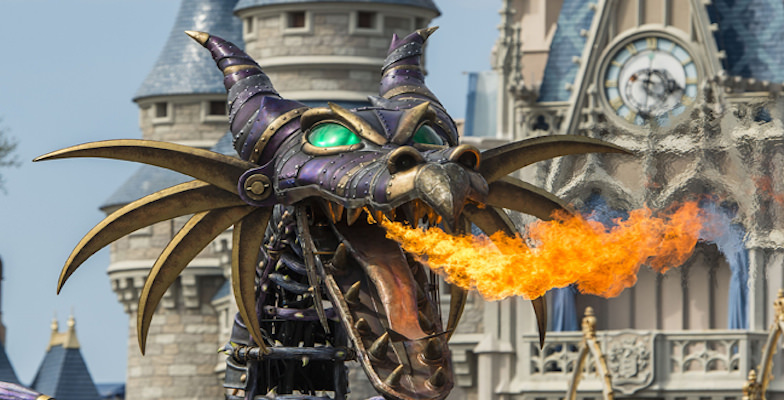 Magic Kingdom (Walt Disney Parks)
The largest expansion in the history of the Magic Kingdom is now complete, and the crown jewel of New Fantasyland, Seven Dwarfs Mine Train, whisks families over hill, dale, and through the mine where a million diamonds shine. Walt Disney Imagineering continues to top themselves with innovative, state of the art audio animatronics creating the Dwarfs inside the mine, and the entire family will enjoy this new roller coaster. However, that's not the only new addition guests will find at Walt Disney World for 2014. Continue reading to find some of the other gems Disney is polishing up in all four Walt Disney World theme parks.
Magic Kingdom
New roller coasters always dominate the headlines, and Seven Dwarfs Mine Train certainly deserves the attention, but that's not the only new attraction at the Magic Kingdom theme park. Anna and Elsa from the record-breaking animated film FROZEN, now reside at Princess Fairytale Hall, and families will delight in meeting the sisters. Make sure you schedule a time beforehand using FASTPASS+, otherwise the wait for Anna and Elsa can range from two to even six hours. If you don't need a personal 1:1 with Anna and Elsa, you can catch them in the Disney Festival of Fantasy Parade. The afternoon parade features seven stunning floats with a cavalcade of Disney characters from the newer animated films including: "Frozen," "Brave," and "Tangled." However, the undisputed highlight of the Festival of Fantasy Parade comes from a Disney classic. A 53-foot long (and 26 foot tall) "Steampunk" Maleficent fire-breathing dragon steals the show. With Broadway caliber costumes and floats, the Disney Festival of Fantasy Parade exceeds all expectations and should not be missed.
Disney's Animal Kingdom
As the Magic Kingdom completes New Fantasyland, Disney's Animal Kingdom embarks on the largest expansion in its history culminating with AVATAR-land opening in 2017. To make way for AVATAR, Disney moved the Festival of the Lion King musical into an all-new theater in the Africa section of the park. New theater, why not stage a new show? Harambe Nights, the first-ever special ticketed event for Disney's Animal Kingdom, debuts June 7 and runs every Saturday evening until August 9th. Harambe Nights features an hour-long theatrical production, "The Lion King Concert in the Wild" with celebrity narrators, live orchestra, choir, and effects, as well as a street party with dancers, stilt walkers, and gourmet dining.
Epcot
Epcot's World Showcase promenade has a new restaurant in the Morocco Pavilion. Spice Road Table joins Restaurant Marrakesh (with its family-friendly entertaining belly dancers) and the Tangierine Cafe (one of the best values in Epcot). Spice Road Table offers Mediterranean, tapas-style small plates and specialty drinks, with the majority of the seats on an outdoor terrace overlooking the World Showcase lagoon making it an ideal location to view IllumiNations: Reflections of Earth.
Speaking of IllumiNations, two new evening experiences debut in Epcot. The IllumiNations Sparkling Dessert Party pairs decadent desserts with sparkling wines from Italy, France, and Morocco along with reserved spots for viewing the nighttime fireworks spectacular. After IllumiNations, adults can leisurely make their way out of Epcot and linger at the Epcot After Hours Wind Down. Choose from one of the four international lounges and enjoy cultural cuisine from Epcot's award-winning chefs along with a sampling of adult beverages.
Disney's Hollywood Studios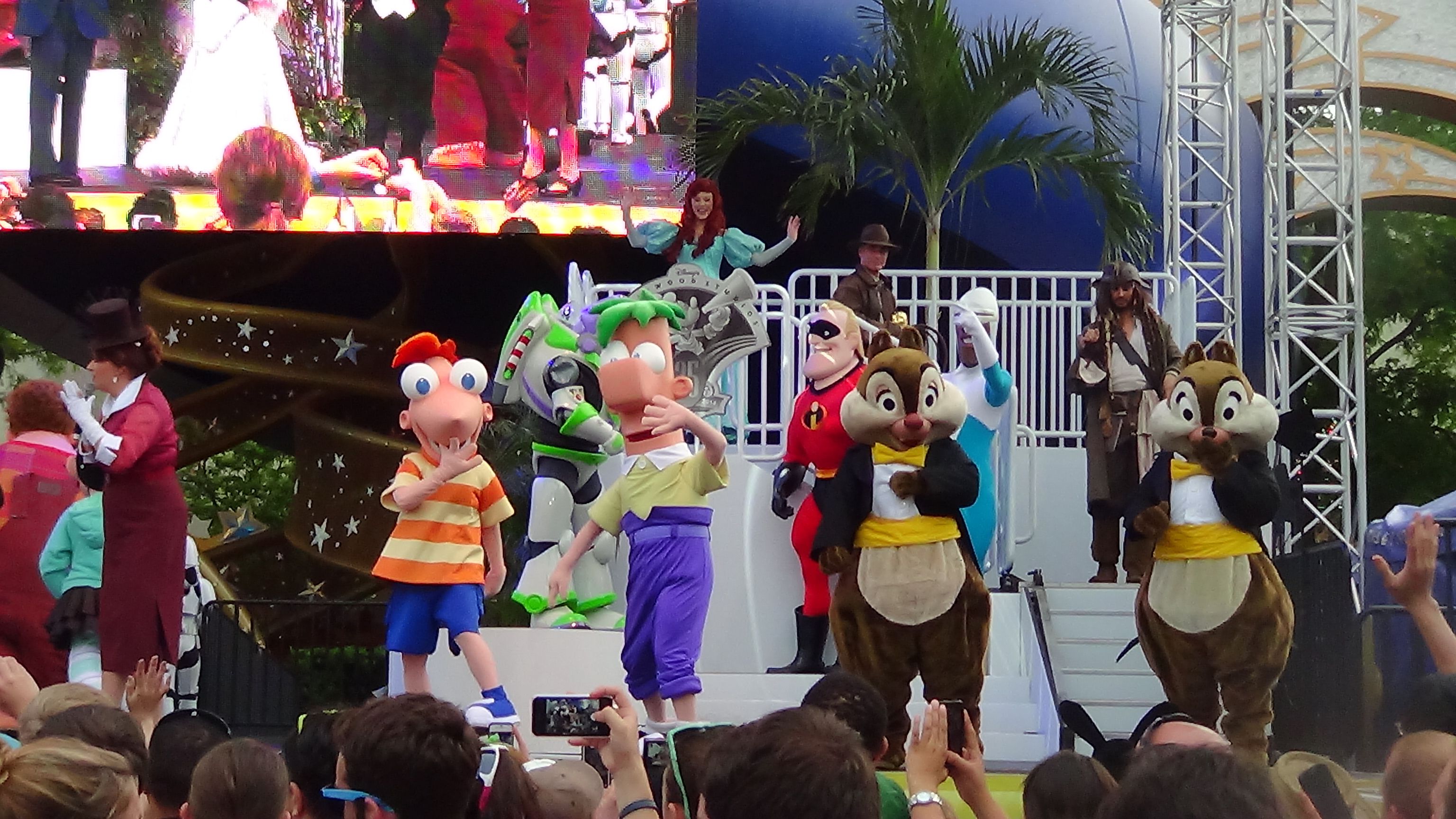 Celebrating a special anniversary (Dave Parfitt )
Hooray for Hollywood, and hooray for the 25th Anniversary of Disney's Hollywood Studios! Mickey Mouse rolls out the red carpet and dusts off his tails in the grand spirit of Tinsel Town to celebrate the park's Silver Screen Anniversary. Of course, the always popular Star Wars Weekends celebrates one of the most popular film franchises of all time, and Disney "plusses" the experience by adding an additional weekend, TWO new Star Wars Character dining experiences [Star Wars Dine-In Galactic Breakfast and Jedi Mickey's Star Wars Dine at Hollywood & Vine"], Feel the Force VIP Dining Event, and Symphony in the Stars Fireworks Spectacular. "Symphony in the Stars" pairs the classic John Williams' Star Wars score with a special pyrotechnic salute to the films.
(MORE: View a family trip plan: 5 days at Disney World with kids.)
Downtown Disney
New stores have opened in Walt Disney World's shopping/entertainment district Downtown Disney. Starbucks has two locations – a full service storefront on the West Side and a kiosk near World of Disney in the Marketplace. The Marketplace Co Op replaces Team Disney and features women's accessories to electronics, sportswear to girl's fashions, home design accents to salon products, and, building on the popularity of the runDisney events, a Fit2Run store sells the latest in shoes, clothing, and accessories to both recreational runners and athletes.
Disney Sports
Speaking of running, there's a new sport coming to Walt Disney World. Disney Sports announced the inaugural Disney Fit Challenge will be held at the ESPN Wide World of Sports Complex in September. The Disney Fit Challenge is a three day event testing participants' whole body fitness levels.
MyMagic+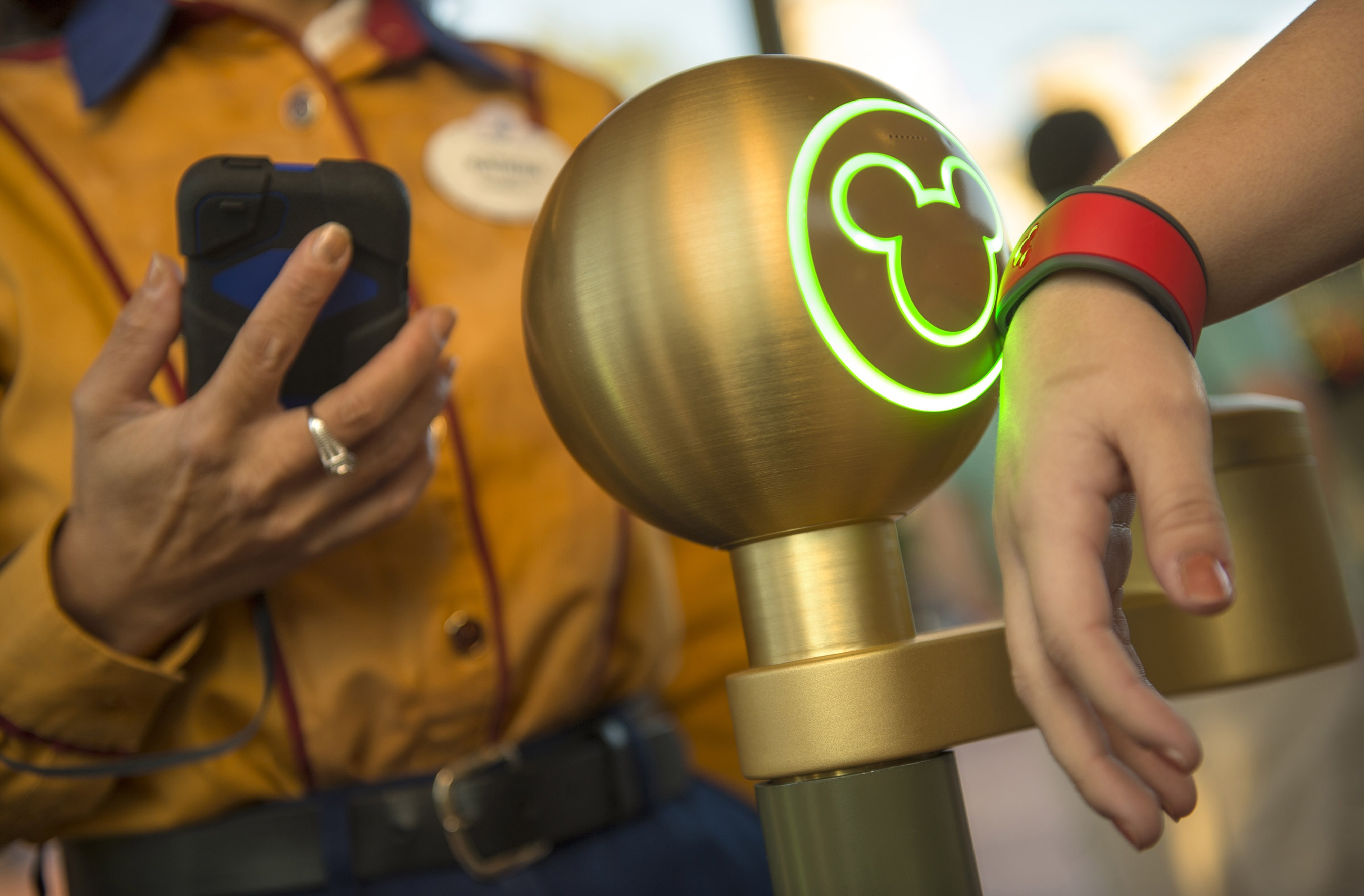 MyMagic+ (Photo: Kent Phillips)
Tying all these new theme park additions together is MyMagic+. The vacation experience now starts at home using the MyDisneyExperience.com website and/or mobile app. Using the website or app, you can reserve up to three theme park experiences at one park each day via FastPass+. When you arrive at the park, you'll know your family's "must-do" experiences are locked-in, or you can make changes on the fly using the mobile app or in-park kiosks. To redeem your FastPass+, hold your MagicBand up to the silver "Mickey Head" on posts at the ride entrance. MyMagic+ has eliminated room keys, paper tickets and FastPass machines in favor of an integrated experience connected together in a colorful rubber bracelet known as the MagicBand.
With new rides, dining, entertainment, shopping, and sports all across Walt Disney World in 2014, you're sure to find a way for every member of your family to express their "Disney Side" this year.
Dave Parfitt of Adventures by Daddy contributed this to www.MiniTime.com.