Family-friendly hotels in South Iceland
By Holly Rosen Fink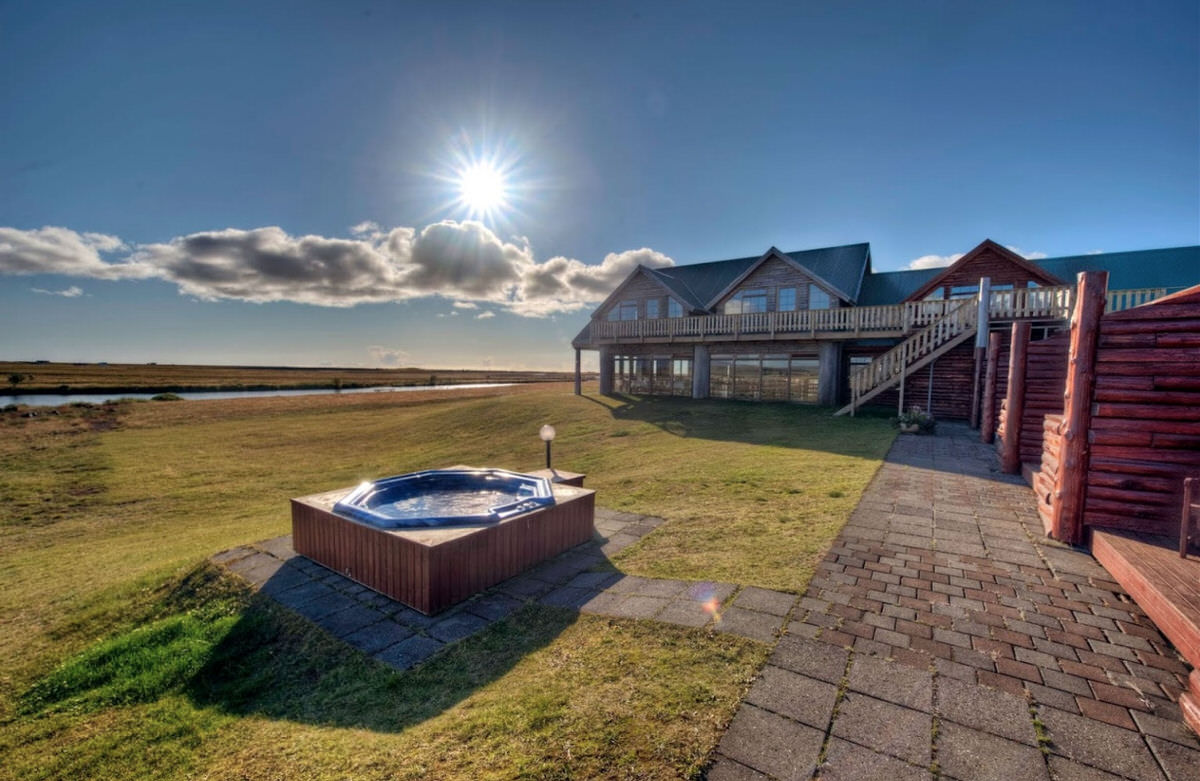 Hotel Ranga (Courtesy Hotel Ranga)
South Iceland has so much to offer families on the go – hiking trips, horseback riding, hot springs, lava lakes, glaciers, volcanoes, dips in waterfalls, rivers and lakes. Winter visitors will enjoy seeing the Northern Lights while summer visitors get daylight until wee hours of the night.
Alas, the perfect trip to Iceland requires the perfect place for you and your family to rest your heads. If you're headed to South Iceland with the kids, you're in luck. There are accommodations of all kinds. From hotels to bed & breakfasts, Icelandic innkeepers know how to keep families happy with everything from homemade bread to hot tubs to free Wifi. Whether you're staying in the heart of Reyjakavik, nearby in Reykjanes, near Mt. Hekla or the Eyjafjallajökull glacier, there are options galore from budget to deluxe.
Here's a list of five family-friendly places to stay in South Iceland:
(MORE: 10 Reasons to Visit Iceland with Kids)
Grand Hotel Reykjavik – Reykjavik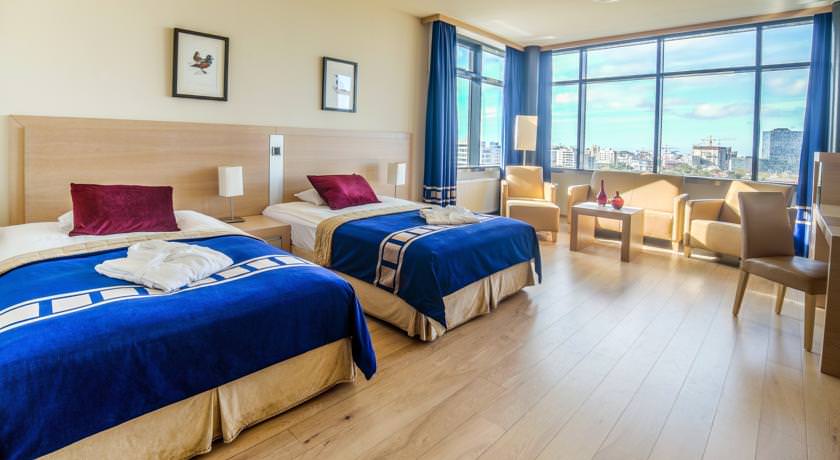 Grand Hotel Reykjavik (Courtesy Grand Hotel Reykjavik )
If you're looking for a quiet hotel close to the city center in Reykjavik, look no further than the four star Grand Hotel. It offers comfort, convenience and good service with its 311 rooms, many of which are family-sized with three double beds and a sleeper couch. Amenities include a small fridge, free Wifi, a coffee machine and best of all, plenty of space for the kids to play. Their breakfast buffet is convenient before a full day of touring. The hotel is close to Laugardalur Sports and Recreational Park where kids can go for a swim, and offer a free shuttle to the center of town.
Northern Light Inn – Grindavik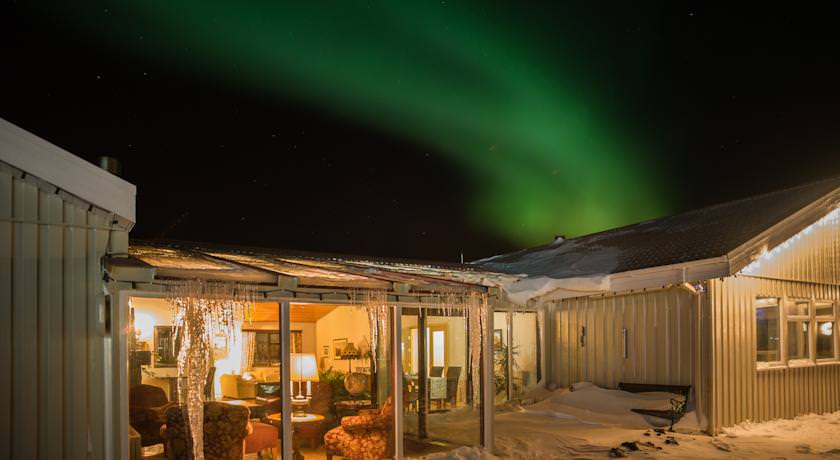 Northern Light Inn (Courtesy Northern Light Inn)
For a place to stay right near Keflavik Airport and the Blue Lagoon (it's literally next door), the Northern Light Inn is a convenient, cozy choice. The hotel offers 32 rooms with down comforters, geo-thermal heating, free Wifi, and satellite TV. The central living room offers a fireplace and a comfy aea to play and hang out in. Max's Restaurant offers Nordic cuisine with a selection of foods from the fjords and fields of Iceland, including a kid's menu. They also offer free transfers to and from the airport and a viewing platform to watch the northern lights.
Frost and Fire Hotel – Hveragerdi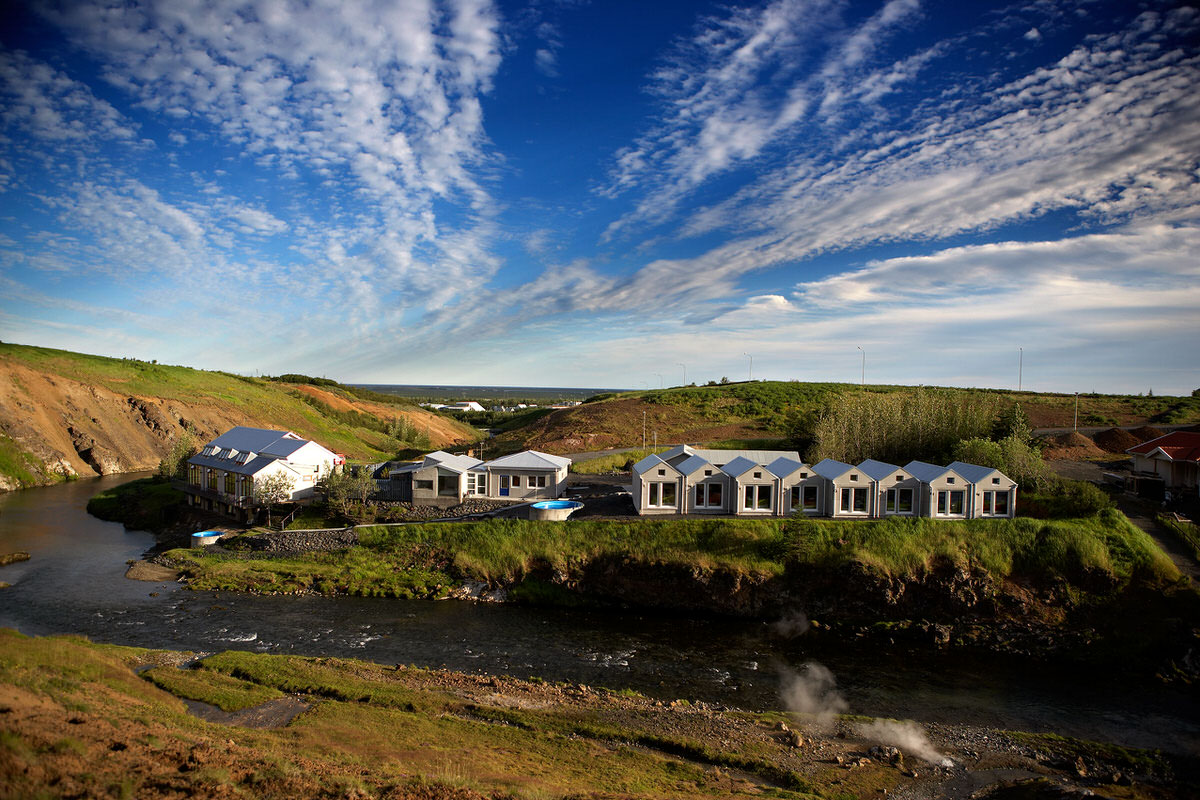 Frost and Fire Hotel (Courtesy Frost and Fire Hotel)
Just outside Reyjakavik sits a beautiful guesthouse called Frost and Fire, with bubbling geothermal springs in a town called Hveragerdi. With 22 rooms, several family-sized and all uniquely furnished with specially made pottery and furniture, the guesthouse is run by locals who add interesting touches that make the stay special. Touches include homemade bread made in an outside oven and other home-cooked food, one pool and two hot tubs, a steam room, 40 TV channels, toys and games. The restaurant is excellent, offering plenty of options for kids, and there is a plethora of activity in the area including jeep tours, fishing, snorkeling, biking, river rafting and more. All rooms include bathrobes, slippers and DVD players. Wi-Fi is free.
A10 Deluxe Bed & Breakfast – Keflavik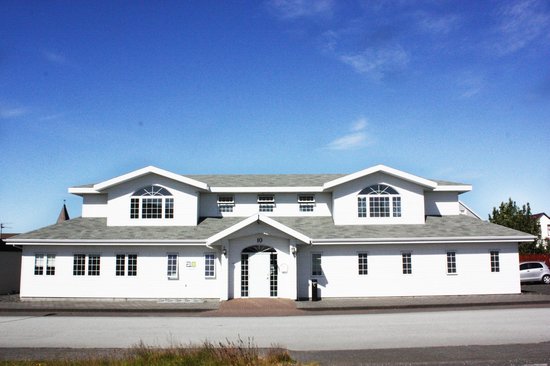 In the heart of Keflavik is a charming B&B called A10 Deluxe, just five minutes from the airport. Families can request a cozy triple or quadruple with a private bathroom. The rooms are tastefully decorated and designed for comfort with up-to-date, antique furnishings. Linens and towels are provided, as are free Wifi, bathrobes, a coffee maker and other amenities. Guests can enjoy a common area where breakfast is served daily, as well as access to an outdoor hot tub. The owners are on hand to answer questions and their rates are very affordable.
(MORE: Exploring Family-Friendly Reykjavik with the Kids)
Hótel Rangá – Hella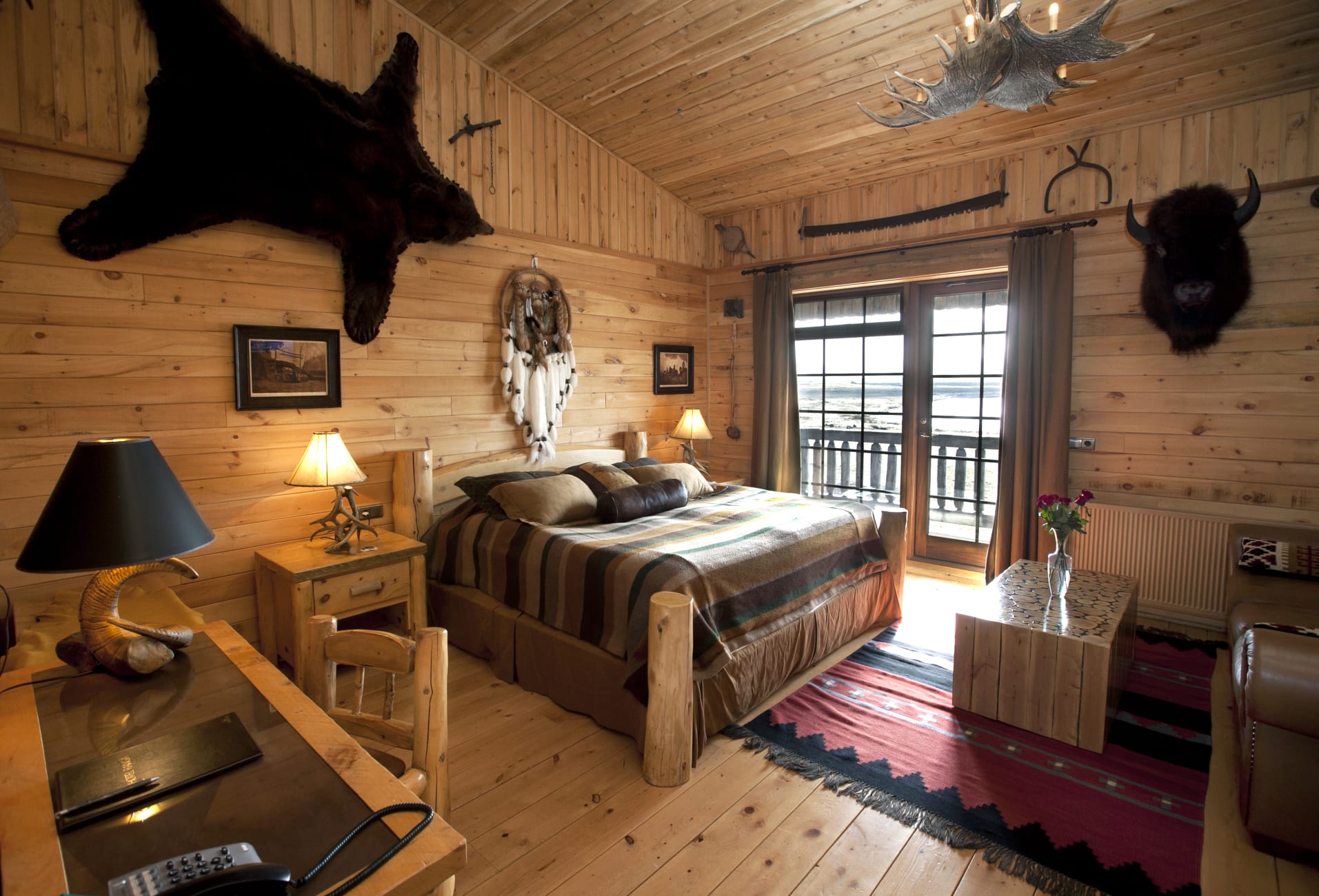 Hotel Rangá is well-situated just 96 km from Reykjavík, 8 km from the Hella village on Road 1. The 4-star, luxurious hotel provides stunning, picturesque surroundings, such as Mt. Hekla, Eyjafjallajökull glacier and the Westman Islands within a reach. They offer 51 luxurious and cozy rooms in various price ranges, including their renowned continental suites, decorated and themed after several exotic continents, and a master royal suite. Amenities include flatscreen TV, free Wifi, bath robes and slippers, 24 hour room service, a coffee machine, laundry and wake up service. Baby cots are available upon request. They have a new Astronomical Observatory kids will love for star gazing and access to dog sledding trips, a favorite for kids.
Holly Rosen Fink of The Culture Mom contributed this to MiniTime. She is the founder of Pivoting Media who blogs about her love of culture and travel.