It's an ideal family destination to visit this summer, and here are five good reasons why.
By Holly Rosen Fink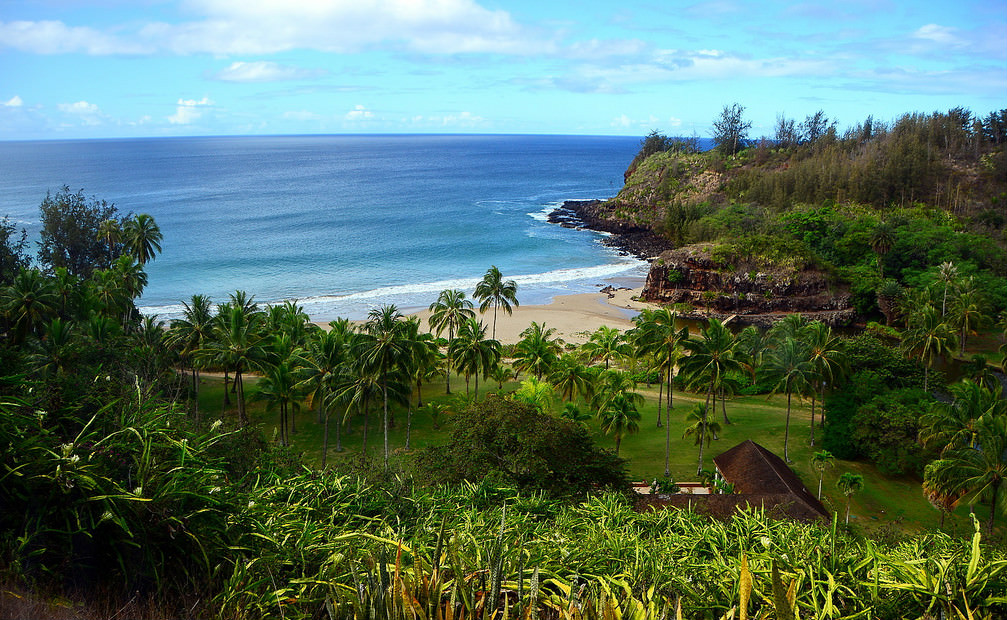 Allerton Garden in Kauai (Flickr: tdlucas5000)
Kauai is an ideal summer destination for the family. It's a place that holds great beauty and serenity, but also a sense of adventure. The word "Aloha" actually means a shared space, a special moment, and it's a place where memories can be created and stored.
Traveling through Kauai is indeed special, and it will teach everyone in your family, from the youngest to the oldest child, to live in the moment – not to count the tomorrows, but to pay attention to today. From breathtaking sunsets to sleeping to the sounds of waves crashing in the night to witnessing the dramatic scenery of jagged cliffs, valleys and beaches, from engaging in an authentic luau to snorkeling in the sea, Kauai has a bit of magic to offer everyone of all ages.
Here's what makes Kauai a special place for family travelers and why you should put it on your list of places to visit.
Reason 1: Kauai is rejuvenating.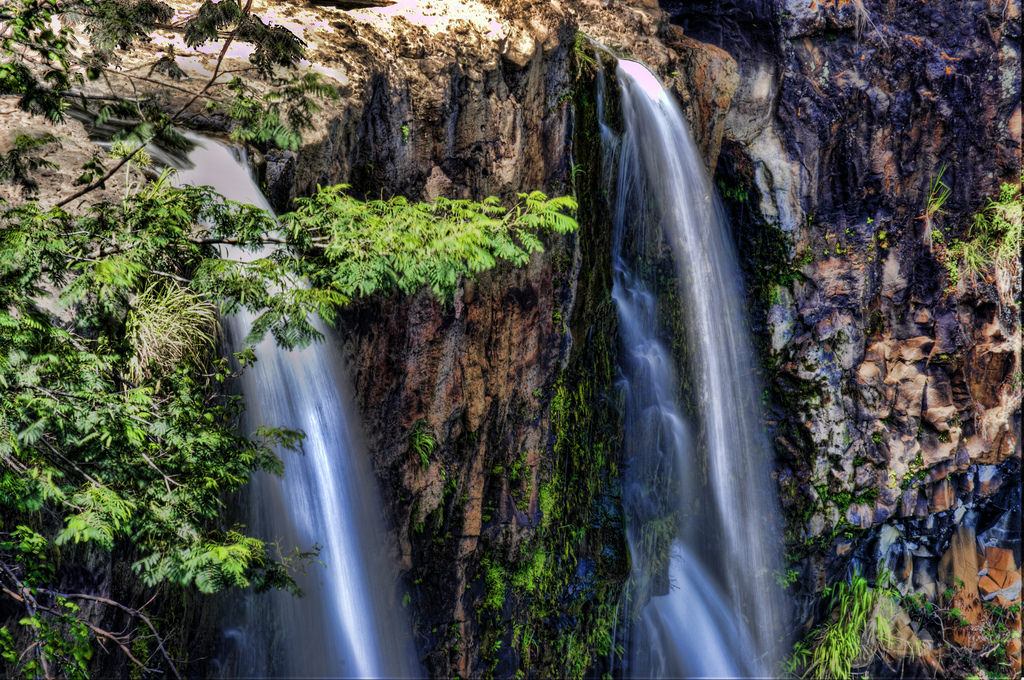 Wailua Falls (Flickr: Gardens & Flowers)
Kauai is more than rejuvenating. Your senses will be awakened. The island is called "The Garden Isle" and is known as a place to rejuvenate body and spirit. The sunsets, tropical rivers, waterfalls, horseback riding through wide fields, biking down a canyon at sunrise, witnessing pure spectacles of nature – it will all amount to a soothing sense of relaxation.
Temperatures range from the mid-70s to mid-80s, with the northeast trade winds providing a fresh breeze all the time. The island offers beautiful landscape from the Waimea Canyon, dubbed the Grand Canyon of the Pacific, to Po'ipu Beach to Wailua Falls to Hanalei, all of which offer uniquely rejuvenating opportunities to hike, snorkel, explore a sugar plantation and have all kinds of Hawaiian adventures. Spa treatments are also rejuvenating, like the ones at ANARA Spa at the Grand Hyatt, where you can get your treatment outdoors.
Reason 2: Kauai offers family-friendly activities galore.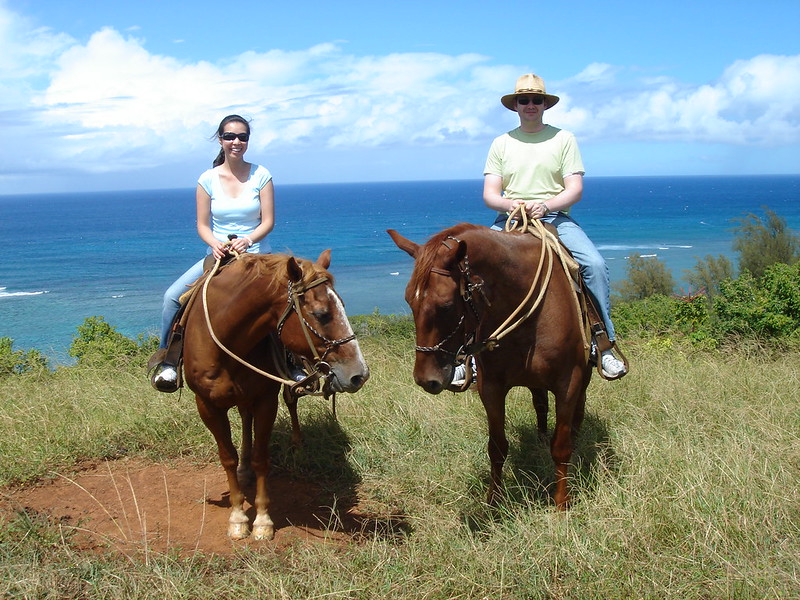 Horseback riding in Kauai (Flickr: webflux)
Kauai is an ideal vacation spot for families who crave adventure. There are so many activities to choose from, either by tour or exploring on your own. Whatever the case, be sure to pack well for the family: sunscreen, bug spray, a camera, snacks, water and comfortable shoes. Rent a car and drive through the island, stopping at Wailaua River to go kayaking, Wailua Falls for a swim or Waimea Canyon for a family-friendly hike.
If you want to book a few excursions, take a boat ride and go snorkeling on a half-day Kauai Sea Tour on the Na Pali Coast. Kids ages 3 and up will love the adventure. Older kids (10 and up) will love seeing the island from above on a Jack Harter Helicopter ride. Slightly older kids (12 and up) will love a downhill bicycle ride through Waimea Canyon with Outfitters Kauai. The Waterfall Picnic Horseback Tour with Princeville Ranch Adventures is ideal for horseback riding lovers. It takes you on an easy ride across terrain and then on a short hike to a waterfall where you'll have a swim and lunch. A Mountain Tubing Adventure with Kauai Backcountry Adventures is a unique activity that takes families through a tropical waterway consisting of open ditches, tunnels and flumes, all of which were engineered and hand dug circa 1870.
The options are endless.
Reason 3: The hotels make you feel like home.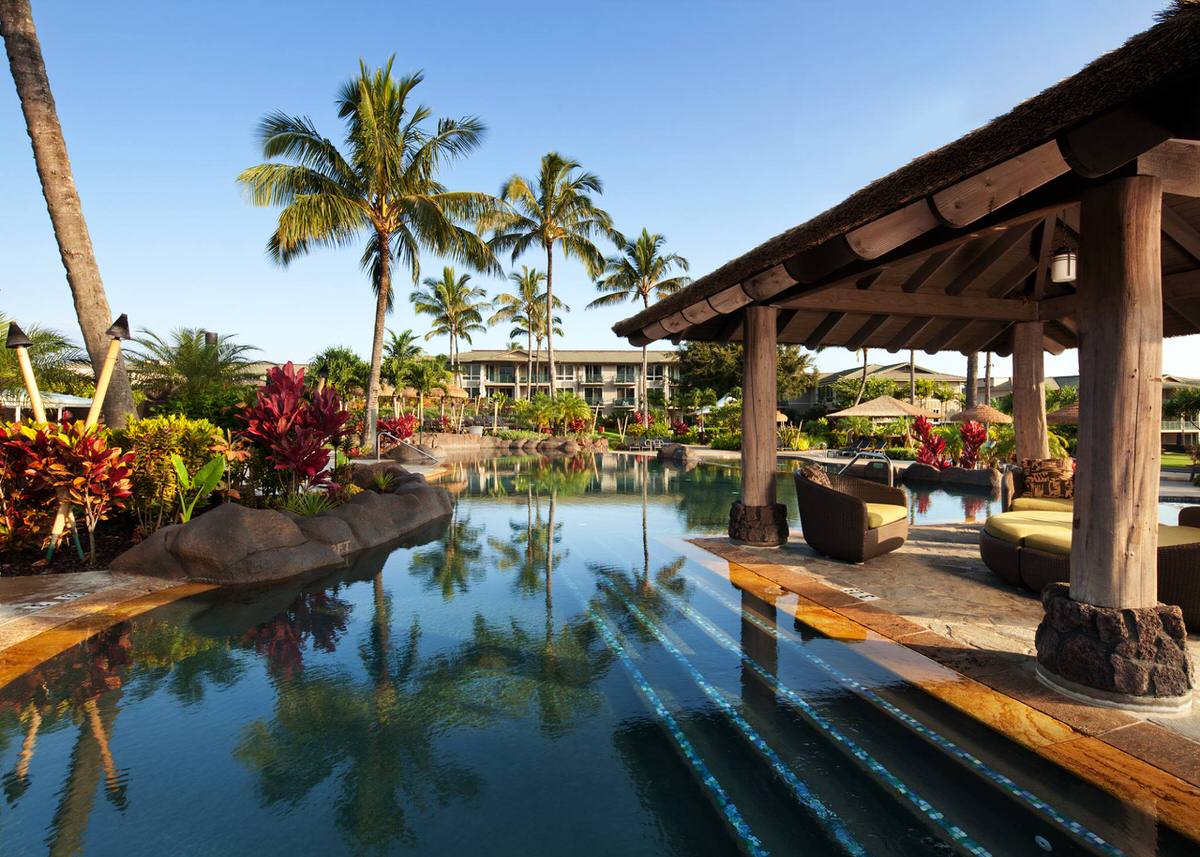 The Westin Princeville Ocean Resort Villas (Courtesy Westin)
The island's resorts offer families a chance to rest and rejuvenate. Kids can enjoy their amenities, including water slides and kid's clubs, while parents are able to relax by the pool, sip cocktails, enjoy the on-site spas and regroup to take in the nightly sunsets.
Accommodations in Kauai range from luxurious resort hotels to more moderately priced hotels, from The Grand Hyatt Kauai Resort & Spa to The Westin Princeville Ocean Resort Villas to Kauai Beach Resort. They are all beautiful yet different.
The Grand Hyatt Resort & Spa is a luxurious hotel located on the island's South Shore in the heart of Po'ipu. Just 30 minutes from the airport, it has just about everything a family needs. From a selection of on-site restaurants to three pools to saltwater swimming lagoons with a waterslide to a recently renovated Anara Spa, and very importantly, Camp Hyatt for kids, parents will find this large resort authentic in its Hawaiian pride.
The Princeville Ocean Resort is located on the island's North Shore and offers a wide variety of options for families, from spacious rooms and suites with kitchens to a kids' pool, kids club for ages 5-12, on-site restaurant serving healthy meals, two plunge pools with a water slide, a children's pool with interactive fountains and a complimentary shuttle to destinations around the island.
The Kauai Beach Resort is proof that budget lodging can be found on the island of Kauai. Located very close to the Lihue Airport, the resort is set on an isolated beach and offers many of the perks, comfort frills of the other resorts – but with a huge difference in price. The resort provides complimentary shuttle service to the airport, an on-site restaurant with an affordable menu, three pools connected by an island with a water slide, a spa, hula lessons with a complimentary mai tai drink, a garden and a warm staff.
Reason 4: Kauai offers great family-friendly food.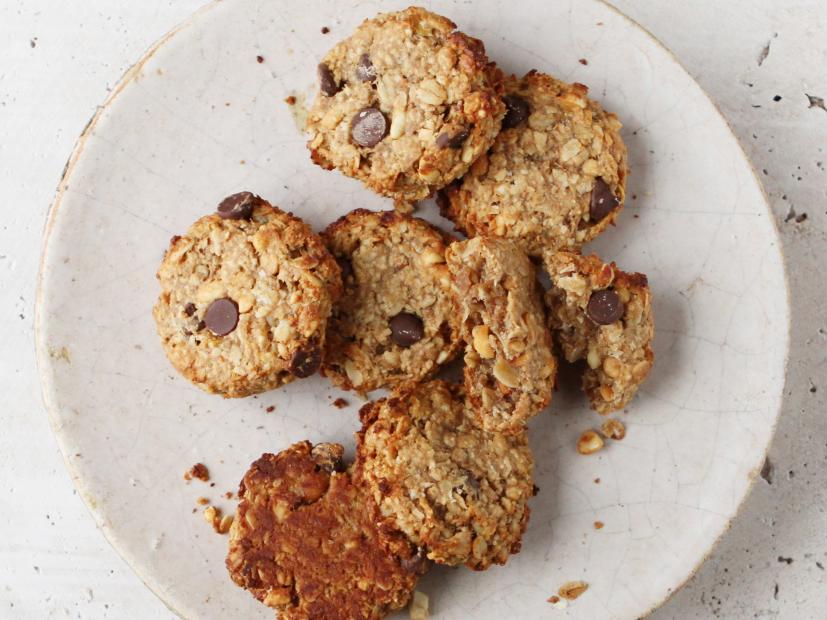 Oatmeal chocolate chip macadamia nut cookie topped with caramelized banana (Courtesy Food Network)
Kauai has a plethora of culinary options for everyone.
South Shore:
The Grand Hyatt Resort offers many options for families, from casual to fancier, but none of which you must dress up for. At Tidepools, you can enjoy contemporary, upscale Hawaiian cuisine. They offer a Keiki menu for kids with smaller versions of their main courses, from mahi mahi to homemade mac & cheese.
For locally sourced and freshly picked ingredients, head to Oasis on the Beach in Kapaa. From crispy Okinawan sweet potato chips to grilled kale to quinoa, they offer a wide variety of healthy options that can be served in small plates for children.
(MORE: 5 Amazing Ohana-Style Kauai Resorts)
North Shore:
For something really different and fun and for patrons of the Westin Princeville Resort & Spa, try the Pohaku Iron Chef Cook-Off and Poolside BBQ Dinner. You'll be split into two teams to compete in a cook-off after being presented with a slate of fresh ingredients and given an hour to prepare a great dish. Judges will choose the best one, while the hotel's chef and team prepare a delicious meal for you.
If you're celebrating something or want something more grand, head to Kauai Grill at the St. Regis Princeville Resort on the North Shore. The setting and views are stunning so be sure to get there for sunset. Kids can enjoy offerings off the menu including organic chicken, grilled beef satay and shrimp skewers.
Lihue:
If you want to educate your children about Hawaiian heritage, there is no better way than heading to a luau, like the one at Kilohana Plantation. The evening will be full of Hawaiian cuisine, a traditional show with music and dance and arts and crafts demonstrations.
Holly Rosen Fink of The Culture Mom contributed this to MiniTime. She is the founder of Pivoting Media who blogs about her love of culture and travel.