Puerto Rico with kids
By Michelle Rae Uy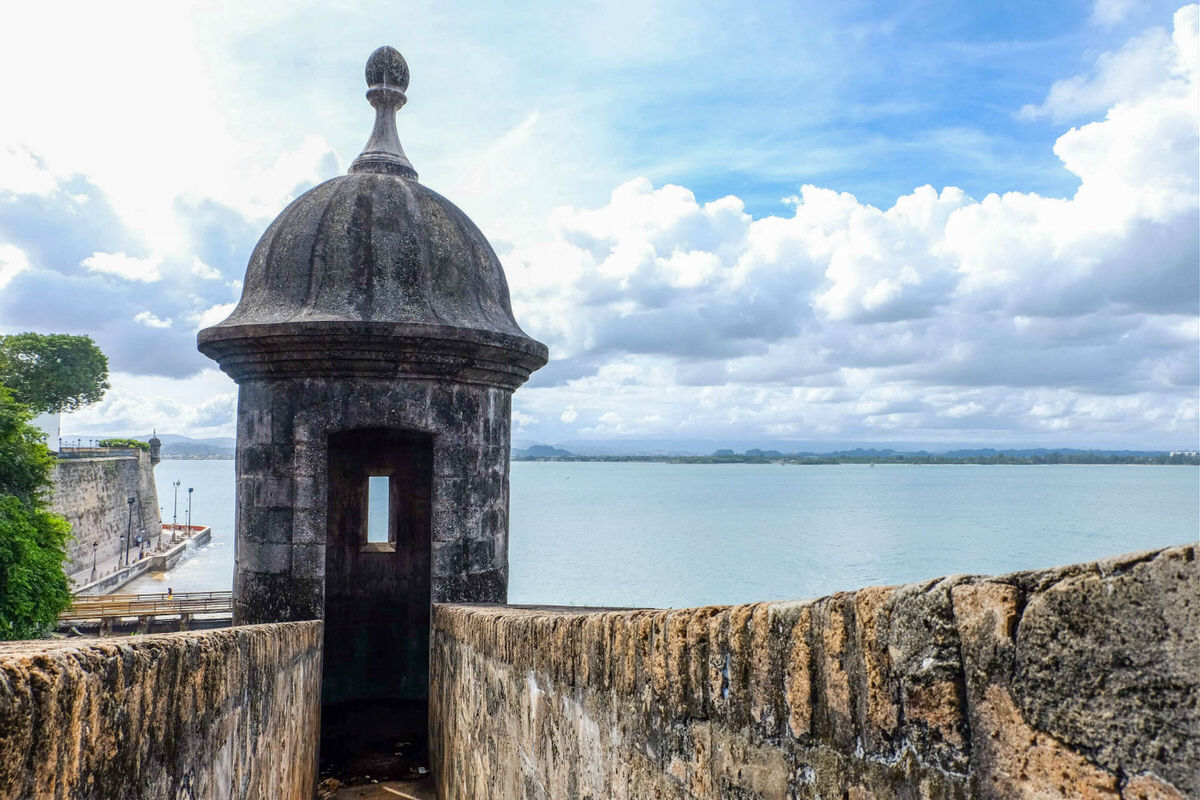 Old city wall in San Juan, Puerto Rico (Photo: Michelle Rae Uy)
San Juan is one of the Caribbean's most charming cities. Its cobblestone streets trickle with history and culture as well as charisma. There are imposing forts, pretty beaches, adorable buildings, impressive street art, excellent food, and lots of colors. It's an excellent place to explore and immerse in the Puerto Rican way of life. Whether you are a family of history buffs, foodies or aesthetes, there's something for you in Puerto Rico's capital and most beautiful city.
(MORE: 7 Reasons to Visit Puerto Rico with Kids)
Explore the Fortresses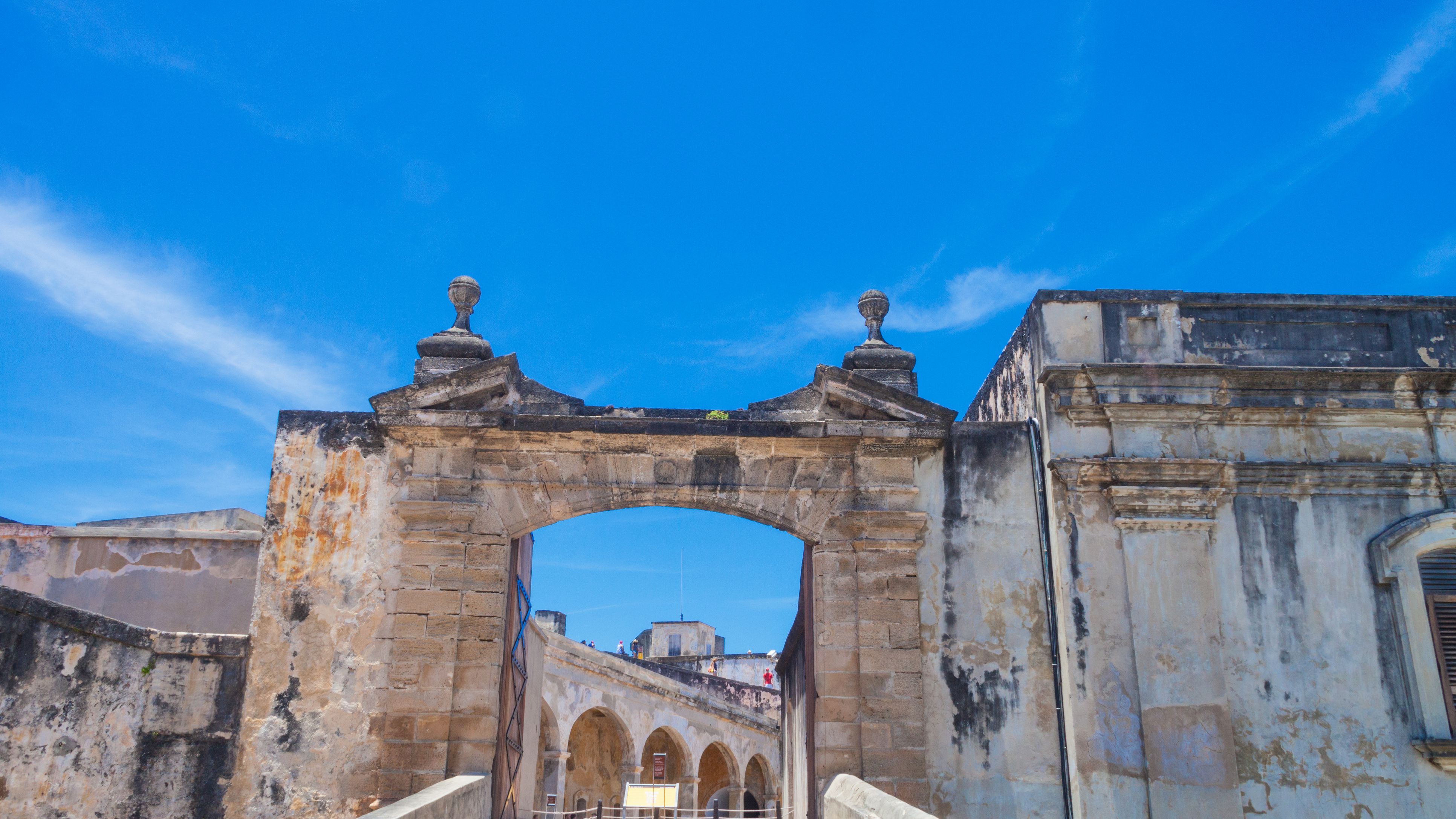 Castillo de San Cristobal (Photo: Diane Macdonald)
Because of its strategic location, San Juan used to be a Spanish stronghold in the Caribbean. The Spanish built a system of fortification to help them protect the city and defend the Bay of San Juan. These defensive structures, now a designated World Heritage Site and one of the Caribbean's most impressive, are some of San Juan's best family-friendly attractions. The biggest and most arresting ones are Castillo de San Felipe del Morro and Castillo de San Cristobal, both of which are worthy of a proper tour. La Fortaleza, Fort San Juan de la Cruz and San Geronimo de Boqueron, however, are great quick stops.
Sample the Local Cuisine
Skip the fast food when visiting San Juan with the kids and expose their young palettes to the Spanish-Caribbean flare of Puerto Rico's local cuisine. The local fares are amazing—flavorful and hearty—and very kid-friendly. Sample the mofongo, pasteles, arroz con gandules, stakes, asopao and roast pork (although this last one you might want to try in the mountainous Guavate, roast pork capital of Puerto Rico). The Parrot Club in Old San Juan is a good spot to try some of these dishes.
Walk Around the Old Town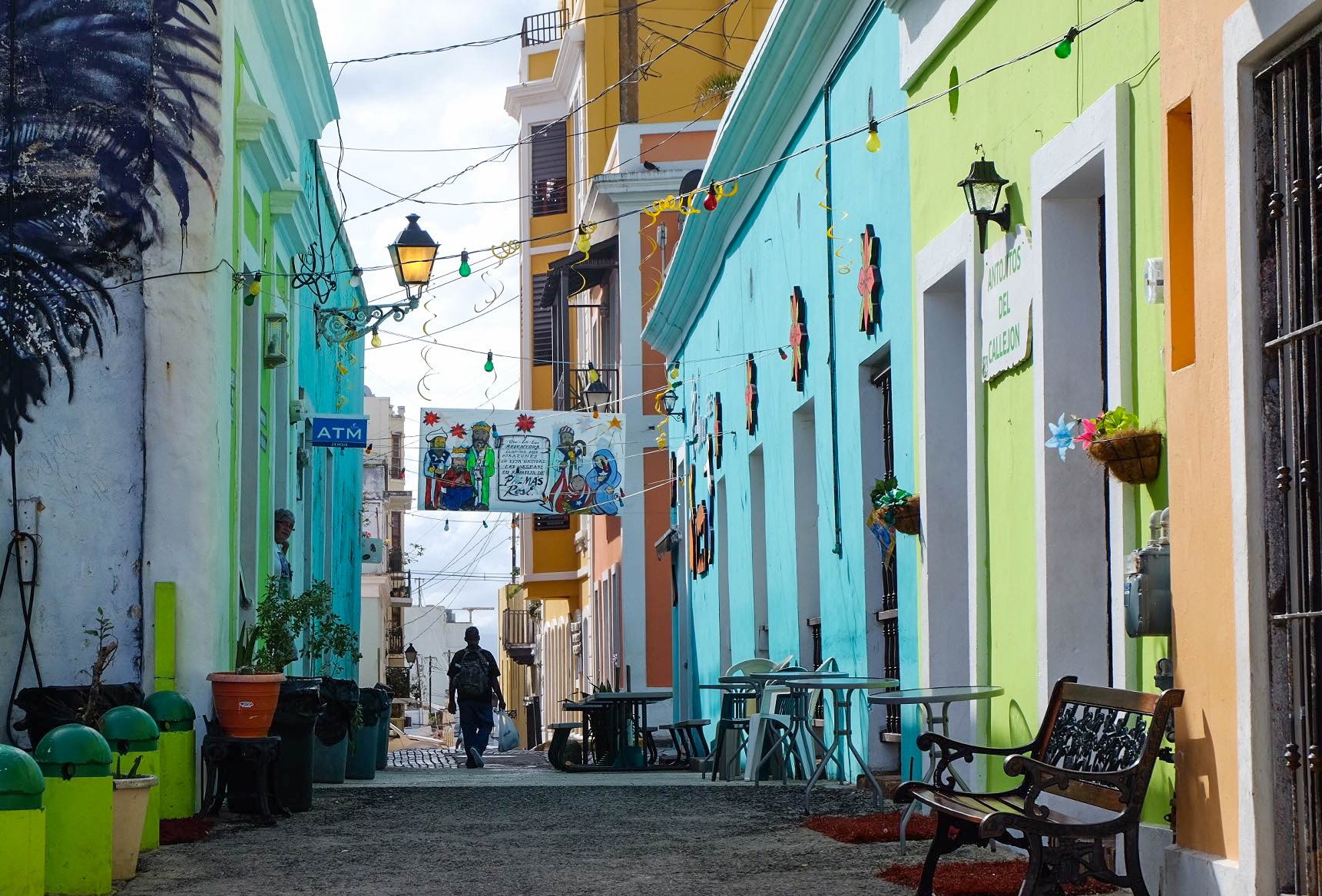 Small alley in Old Town San Juan (Photo: Michelle Rae Uy)
Don on comfortable walking shoes and allot an entire day to explore the idyllic and family-friendly Old Town San Juan, the city's centerpiece where most of its most important sights are situated. Walk around the historic area along its blue cobbled streets where old European charm meets the Caribbean's tropical flair, and discover the treasures that lie here. Besides the fortresses, there are the well-preserved sections of the old wall; the adorable, vibrantly-painted colonial houses; the old churches and other historic buildings; the quaint squares; the outdoor sculptures; the museums; and let's not forget the thundering views of the coast. Important stops include the Cathedral of San Juan Bautista, Casa Blanca, Hotel El Convento and the Chapel of El Santo Cristo de la Salud.
See the Street Art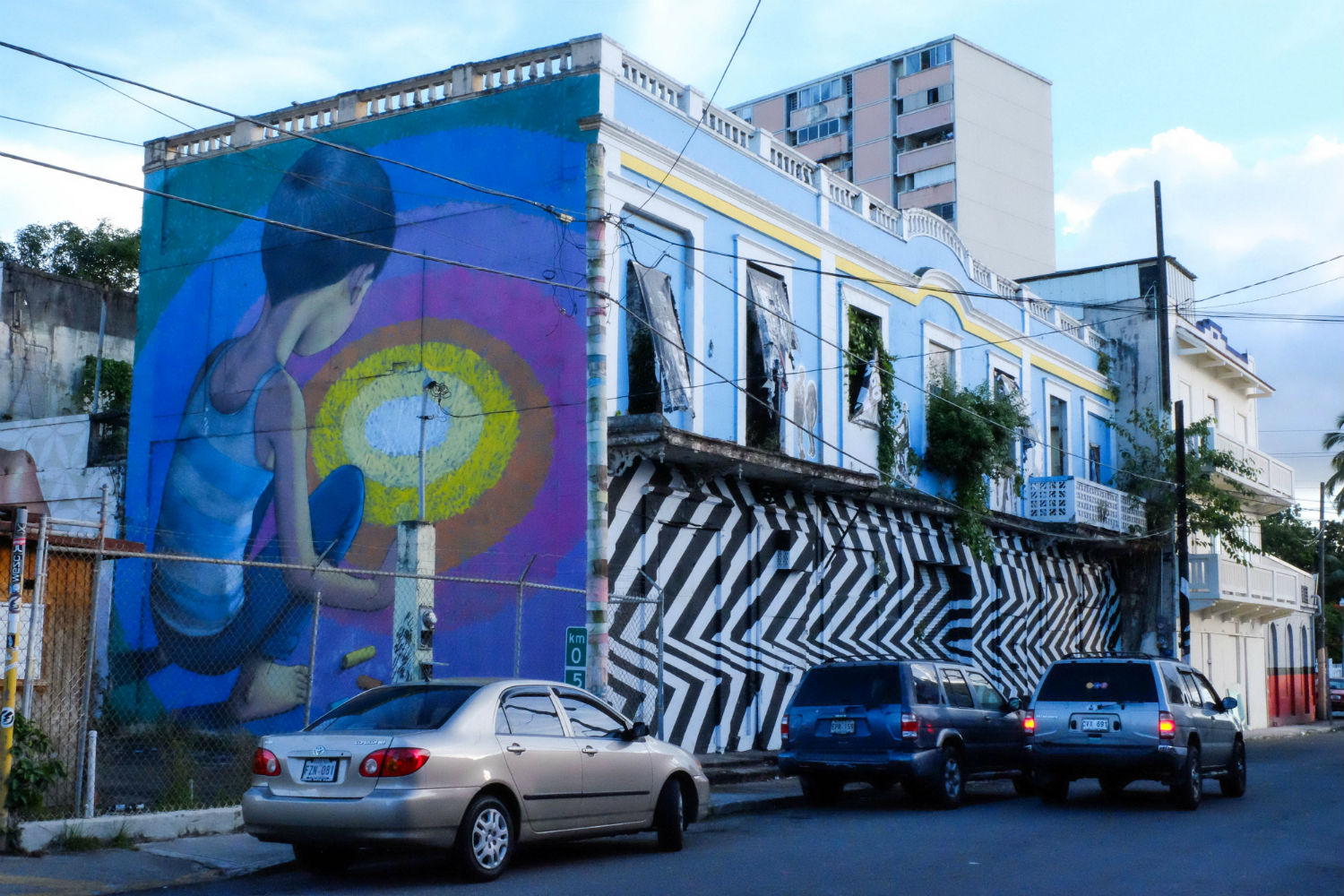 Street art in Santurce (Photo: Michelle Rae Uy)
After exploring the old part of the city, it's time to see San Juan's more modern side. While the capital is known for its historic structures and architecture, it also has its share of modern art and culture that are worth seeing during your visit. In fact, San Juan has a flourishing street art scene, and many street artists from all over the world have frequented it. Most of its installations, graffiti and murals are found in the more modern sections of the city including Santurce and Rio Piedras, home to the University of Puerto Rico.
(MORE: A Perfect Weekend with the Kids in San Juan, Puerto Rico)
Meet the People
A surefire way to really get to know a destination is to meet and talk with its people. Puerto Ricans are some of the most welcoming, friendliest and most open group of people, and they're always happy to chat with you and talk about their beautiful island. During your visit with the kids, connect with some of the locals over lunch or dinner and let them tell you about the real Puerto Rico. And remember to ask them for family-friendly recommendations on what to see, do and eat for a more authentic experience.
Michelle Rae Uy contributed this to MiniTime. She is a travel writer based in Los Angeles and MiniTime's Head of Content, who spends her free time on adventures and film photography.