Advice from folks who've been there
By Suzanne Rowan Kelleher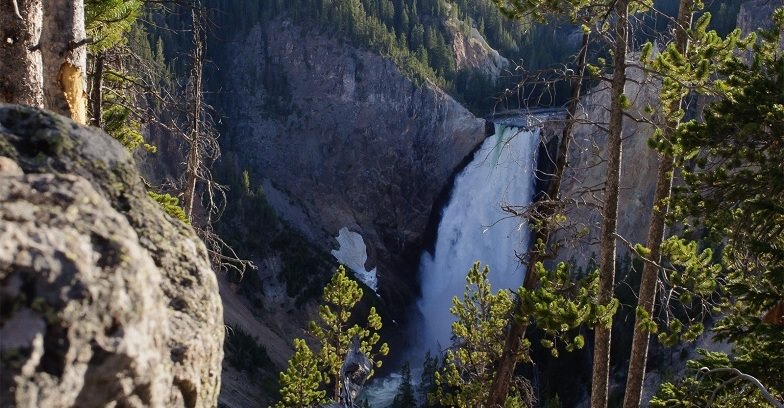 Mystic Falls (Flickr: InSapphoWeTrust)
Setting out on a family adventure to Yellowstone? Before you go, there's nothing like gleaning savvy advice from travelers who've already been there. We picked the brains of repeat Yellowstone visitors for their best travel tips and nuggets of wisdom.
It'll be crowded, but go anyway. "If you can go right before or after the summer crush, then I recommend that. But if you can only visit in July or August, Yellowstone is so special and so spectacular that it's still worth it," says Dan Wulfman, President of Tracks & Trails, a company that specializes in self-drive national park vacations.
"Be prepared to see things you'll never forget, and to share that moment with a crush of others," advises Tammie Dooley, a travel blogger (Solo Road Trip) who visits Yellowstone at least once a year. "Recognize that when you're sitting in a traffic jam, you could see the most amazing creature walk out of the woods. Think of waiting as 'watching time.' If you come with that mindset, you'll have the time of your lives."
"My advice would be to try to schedule your day around the crowds," says Brian Ek, VP of Public Relations for Priceline.com and a repeat Yellowstone visitor. "It's all about traffic and parking. First thing in the morning, the roads are less crowded and the turnouts are fairly empty. The parking lots at the marquis attractions get jammed by mid-morning, so it's best to get there as early as you can."
(MORE: Browse kid-friendly hotels near Yellowstone National Park.)
Take your time. "You have to let go of the idea that 'We have to see everything because we'll only be here once,'" says Wulfman. "Create a reasonable itinerary in the time you have. You can do a really nice survey of the park, touching most of the main features, if you give yourself four days in the park, not counting traveling days."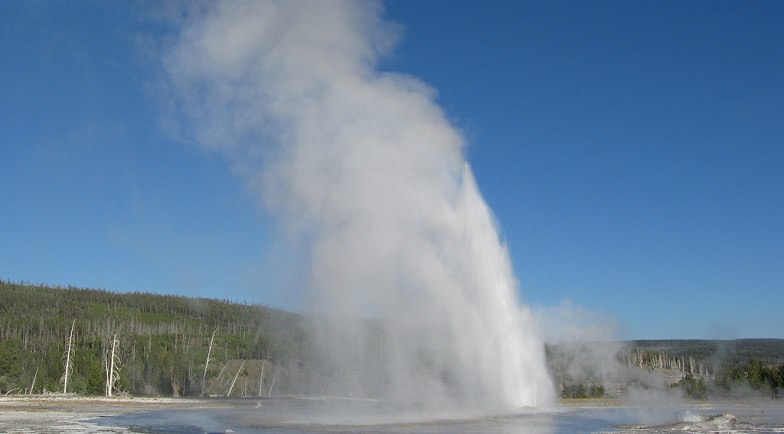 Old Faithful (Flickr: kangotraveler)
Be an early riser. "Animal watching is best early in the morning and around dusk. Other natural sights are there all day, but the animals are a different story," says Ek.
Don't be shy. Ask. "The park rangers, as well as the people who work at campsites, stores, and restaurants, are all banks of information," says Beth Hipsley of Saratoga Springs, NY, who visited the park last summer with her husband and two school-age boys.
"If you want to spy a bear or moose, ask a park ranger," suggests Ek. "They know where all the recent and ongoing sighting activity has been. It saves you guessing where the animals will be."
Prepare for all kinds of weather. "Temperatures can range over 60 degrees in a single day, depending on the time and your location in the park," says Ray Turro, a financial advisor from Ridgewood, NJ, who'll visit Yellowstone for the third time this summer. "We had a day last August where there were snow flurries in the morning near Old Faithful and 90-plus-degree temperatures down in the lower elevations near the North entrance."
"The Yellowstone gift shops sell plenty of fleece in the summer," agrees Wulfman. "It's all about layers. You need a base layer, long-sleeved shirt, fleece, shell, and maybe even a down vest for unusually cold evenings, especially if you're camping."
"For a summer trip, I recommend bringing rain gear and a jacket that's heavier than what you think the weather should dictate. It can get cold at night," echoes Dooley.
Plan your route. "Yellowstone is a big place and you can't—and don't really want to—drive very fast on the roads," says Turro. "Check the park web site or newsletter for news about ongoing road construction, which can cause 30-minute delays."
"Avoid the work crews or you'll be doing a lot of waiting around, but due to the noise you likely won't see any wildlife to keep you entertained," says Dooley.
Pack the right stuff. "Definitely bring binoculars or a spotting scope," says Dooley. "Take along a hat and sunscreen. I like to bring a constellation chart for stargazing at night."
"Pack comfortable clothing and good running shoes or trail shoes that are sturdy and supported," adds Wulfman.
"If members of your family have allergies, bring your medicine. Sections of the park can be very dry and dusty," says Hipsley.
"Everyone should have his or her own pair of binoculars, if possible." suggests Ek. "It transforms the trip for kids."
(MORE: Find the best of Yellowstone for families.)
Embrace natural science. "Kids always seem to think that Yellowstone is stinky," says Dooley, "and, well, it is. At times the sulfur can be overpowering, especially to young noses. I always advise kids of this ahead of time and explain to them why it smells—nothing technical, just that it's natural and comes up from out of the ground. When they know this ahead of time, it seems to be easier to concentrate on the sights. I always pack a bandana so they can cover their noses if they choose."
"The steam can be sulfurous," agrees Ek. "I once had a UV filter on my camera ruined. When I was shooting one of the hot springs, I got silica on the filter. It actually etched it."