Family vacation in the Grand Canyon
By Sonia Esther Soltani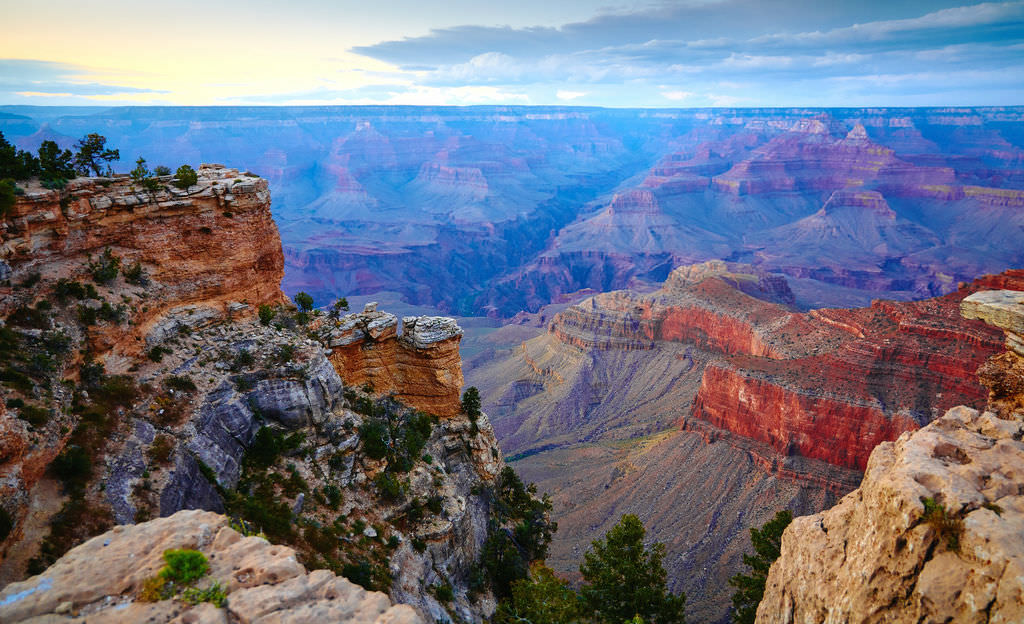 Grand Canyon (Flickr: Moyan Brenn)
The Grand Canyon is one of the most fascinating sites in the US, with its impressive size, beautiful landscapes and challenging nature. Whether you decide to explore it on foot or by bus, rail, mules or even helicopter, this mesmerizing journey will create a memorable vacation for you and your kids, not to mention some fabulous pictures. Specifically designed activities for children make the trip even more entertaining and rewarding.
Where to Stay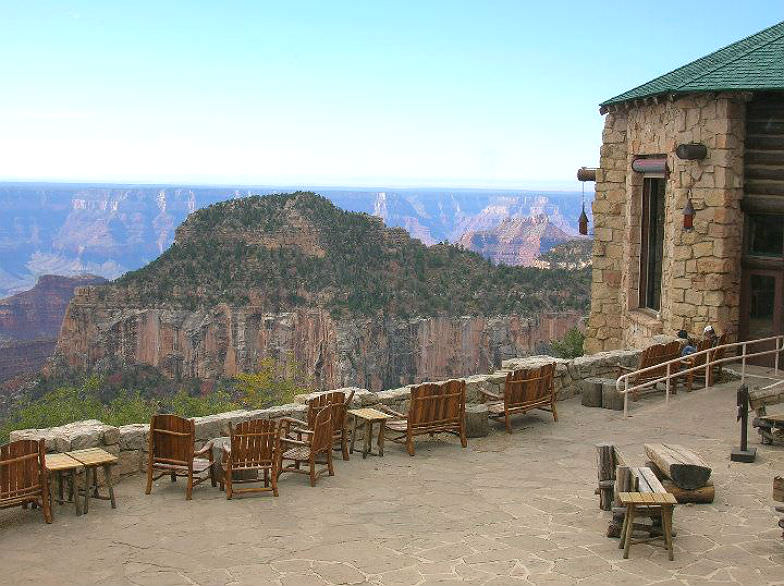 Grand Canyon Lodge North Rim (Courtesy Grand Canyon Lodge North Rim)
Even if you don't descend into the canyon, it's recommended to spend longer than a day there to admire the site from dusk till dawn. Some family-friendly accommodations include the Grand Canyon Lodge North Rim, where you can stay in log cabins and timbered rooms for an authentic atmosphere. The breathtaking views and the serenity of the location are also major draws. If you prefer a more luxurious hotel, opt for the El Tovar Hotel, also offering superb views from the rim of the Grand Canyon. A National Historic Landmark, it has hosted many celebrities.
What to Do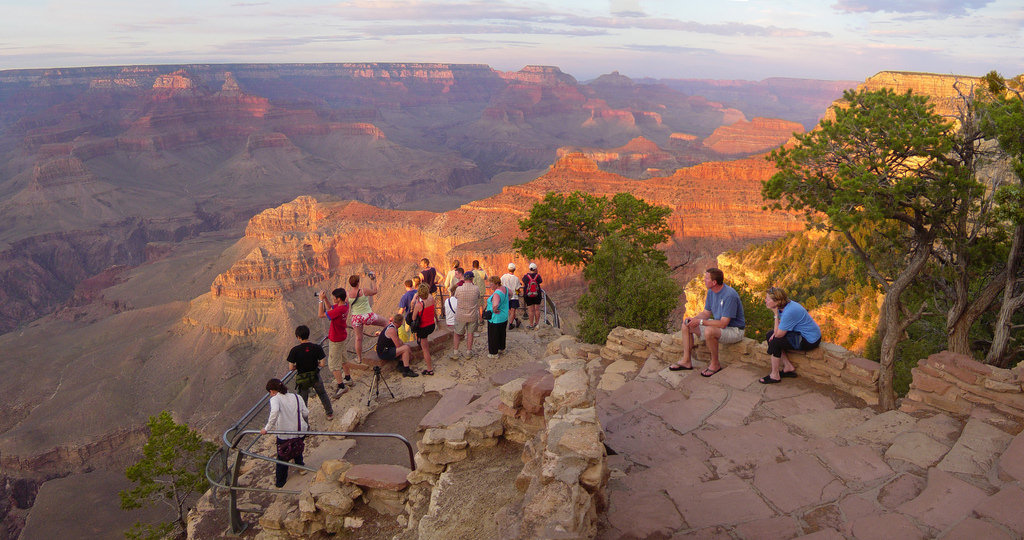 Yavapai Point at Sunset (Flickr: Grand Canyon National Park)
You can enjoy your vacation to Grand Canyon with the kids even if you're not the adventurous type. There are so many spectacular views to savor from the rims and accessible by car, such as Yavapai Point, so don't worry about having to hike.
If your children are too young for intense hiking, there's still plenty to do with them. Bus tours are a great way for kids that can't walk for long to come close to the wonderful scenery in comfortable, air-conditioned transportation. The Grand Canyon Railway is another fantastic way to take in the mind-blowing surroundings with its glass roof and onboard entertainment (departures from the South Rim).
Finally, the Grand Canyon Skywalk, a glass walkway 4,000 feet above the floor of the Grand Canyon and accessible from the West rim, is another great option to experience the magnificence of the natural wonder. Owned by the Hualapai Tribe, it's the opportunity to get acquainted with the locals' history and culture.
Descending into Grand Canyon with Kids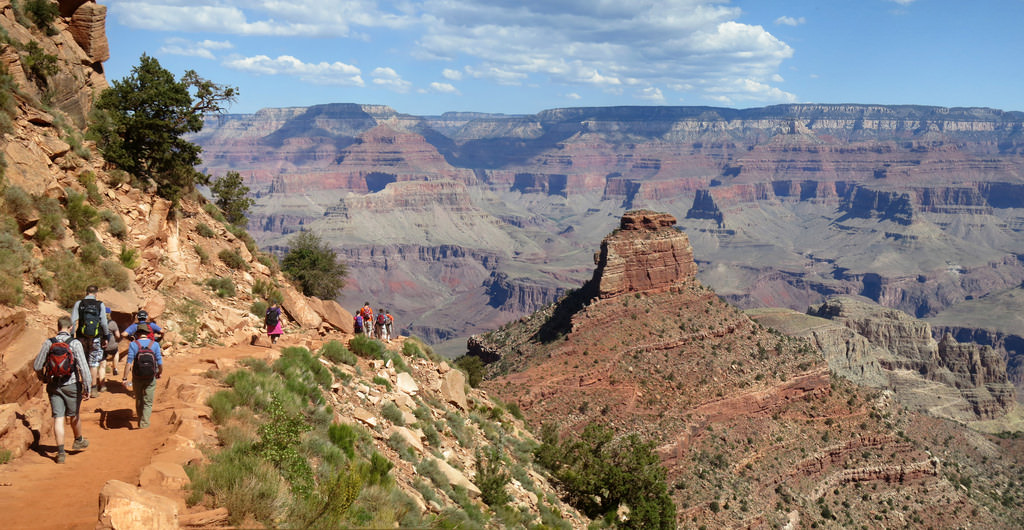 Hikers on the South Kaibab Trail (Flickr: Grand Canyon National Park)
For active families, there are many ways of exploring Grand Canyon – from hiking and cycling to mule riding and rafting. Hiking is the most popular option and going down into the steep, rocky walls of Grand Canyon requires a bit of preparation but makes for an amazing experience.
A family-friendly hike features descending South Kaibab Trail, an overnight in the canyon and coming back up through Bright Angel Trail. Leave early morning (as early as 6 am if you can) as the descent takes at least three and half hours if you're traveling with big kids and teens. The path doesn't have any shade so you'll be happy you left early! Bright Angel Trail on the way up will take at least seven and half hours so here again the earlier you leave the less heat and sun exposure you'll have to face. But there's a refreshing small river running along the path and some shade.
Tip: Think of bringing an hydration pack water rucksack with hydration bladder to help kids drink more regularly and avoid taking water from the rucksack, stopping, or even worse forgetting to drink enough water.
(MORE: Discovering Yosemite, Best Things to Do with Kids)
Junior Ranger Program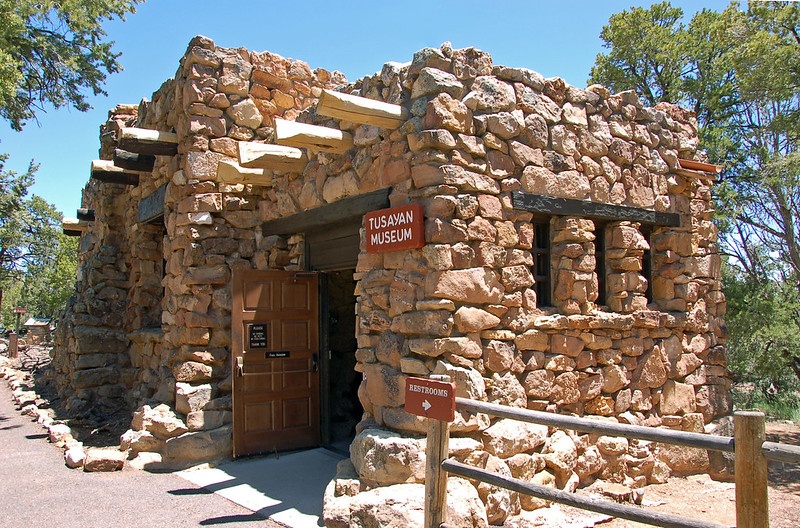 Tusayan Museum (Flickr: Grand Canyon National Park)
To engage kids even further, encourage them to pick up a booklet suggesting many educational and creative activities. Requirements are age-specific, suitable for children ages 4 to 14, and include drawing pictures, writing observations or poems and attending the park's ranger-led programs. At the end, kids take a pledge, receive a certificate and badge. The best thing about this fantastic initiative? It's entirely free!
Available during the summer months, the Junior Ranger Activity Booklet can be collected at the South Rim (Grand Canyon Visitor Center, Park Headquarters, Tusayan Museum, Kolb Studio and Yavapai Geology Museum) or at the North Rim Visitor Center.
The Phantom Rattler Junior Ranger is another program, also based on a free booklet, available for kids (ages 4-14) that go to the bottom of Grand Canyon by hiking or riding a mule to Phantom Ranch. This one runs year-round.
Sonia Esther Soltani contributed this to MiniTime. She's traveled to over 30 countries and specializes in food, wellbeing and culture.