Disney World family-friendly feature
By Leah Wood of Leah's Customs Travels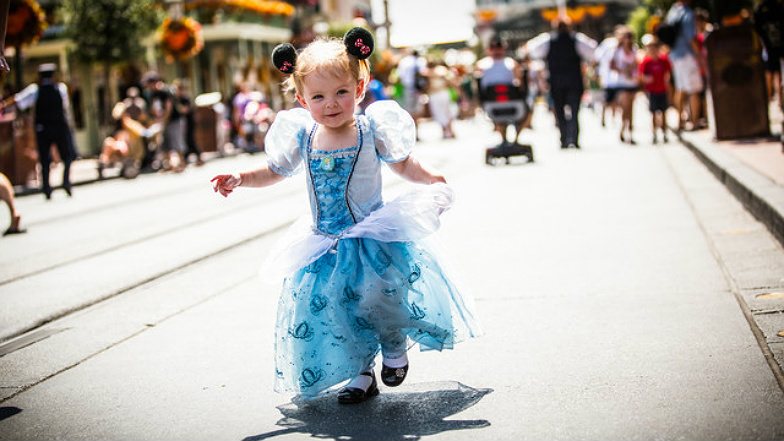 Little Disney World princess (Disney)
MyMagic+ is Disney's new venture into making visitors' Disney World vacation less stressful and more personal.
(TRIP PLAN: See how one family spent their Disney World vacation.)
There are the four main features of MyMagic+:
1. Disney Experience: It gives visitors a chance to view maps and videos of each park and all Disney resorts. Families become familiar with the layout of each Disney park, resort hotels and parades.
2. FastPass+: It enables families to pick their fastpasses while they are home. If a family is staying at a Disney hotel they can choose their fastpasses up to 90 days before arrival. Fastpasses include Character Meet & Greets, shows, and special viewing sections for parades. Guests can also make dining reservations at all Disney restaurants.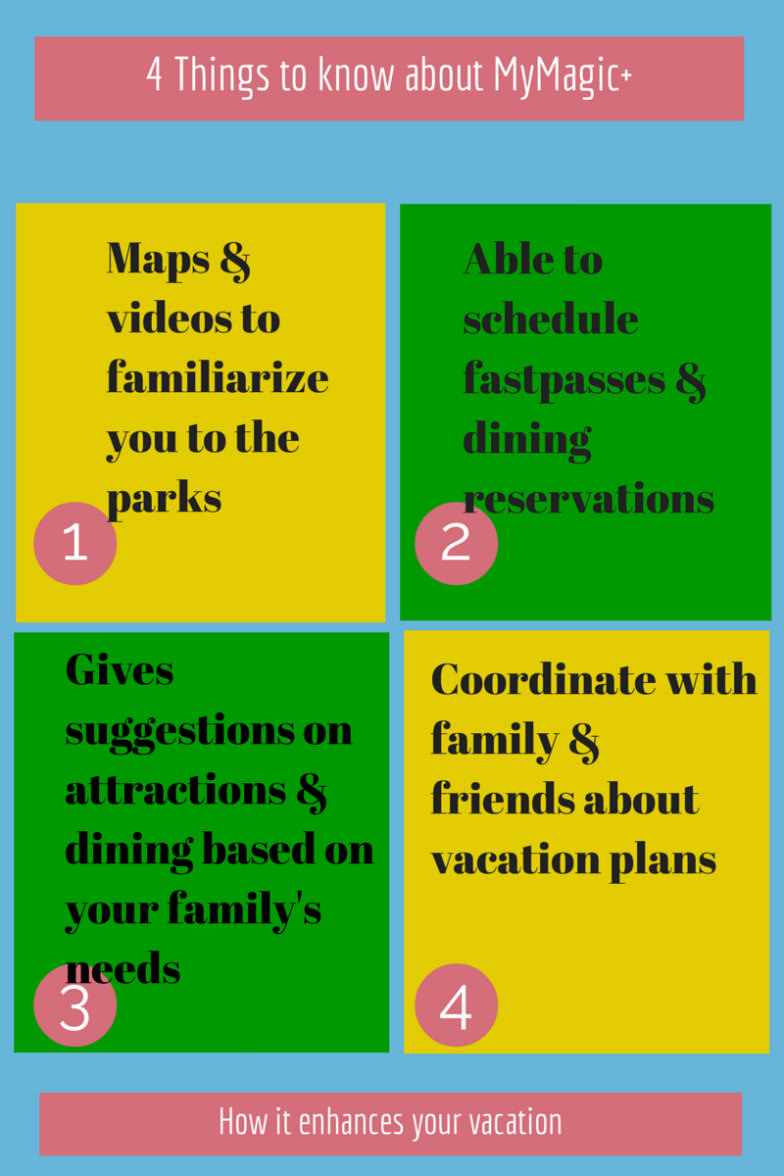 Four main features of MyMagic+ (Leah Wood)
3. Fast Pick: First-time visitors who are unsure on how to begin their vacation receive some guidance. MyMagic+ gives families suggestions on what attractions to see and restaurants based on the family's touring needs. Fast Pick is also helpful to veteran Disney vacationers because it may find activities that are new to families.
4. Coordinated plans: Thanks to MyMagic+ you are able to coordinate your plans with other members in your group. So, if you are going to Disney World with extended family and friends, you can share your touring plans. That way you can meet up for lunch or dinner; see a show or schedule some adult time.
(MORE: Find kid-friendly hotels to stay in during your Disney World vacation.)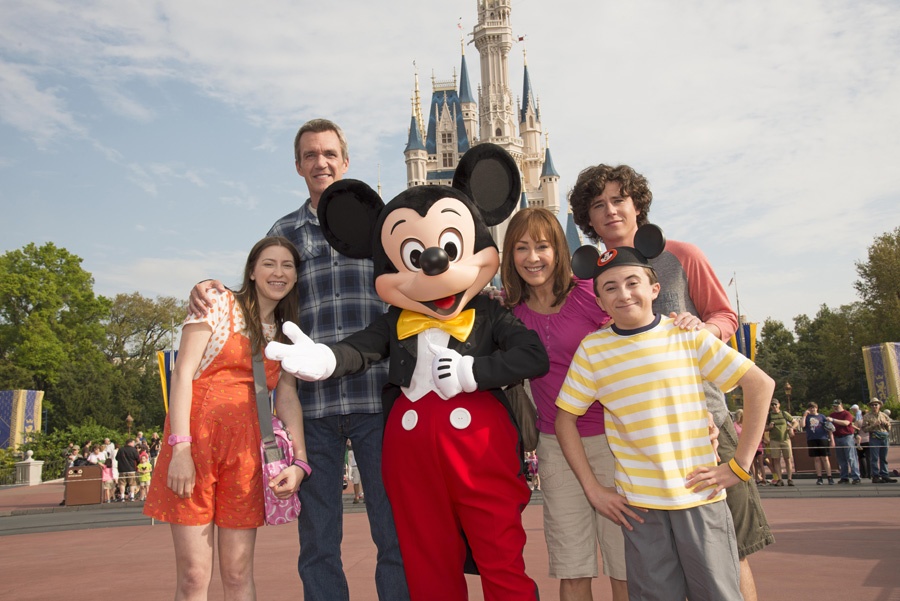 Family at Disney World (Disney)
Using My Disney Experience a family can select what attractions they want to see and actually get fast passes in advance. You also have the option of receiving Magic Bands which are personalized by you, that holds all of your Disney information. It replaces the Key to the World Card, holds your tickets, room key and if you're on it, the credits to your Dining Plan. Just like regular key cards, you can link your credit card to your Magic bands and not have to use your credit card while at Disney World. Every time you go to Disney World the information from your current trip will be linked to your Magic bands. No longer will you have to get a new set of Magic bands. And if you lose yours, Disney will replace them for free.
Leah Wood contributed this to MiniTime.
Leah's Custom Travels specializes in vacation planning services for families with Special Needs to all US destinations especially to Disney Parks, Universal Studios and SeaWorld.