Curious how expert travelers make jetsetting with kids look so easy? Here are some rookie mistakes they never make when booking their vacations.What not to do when booking your family vacation
By Holly Rosen Fink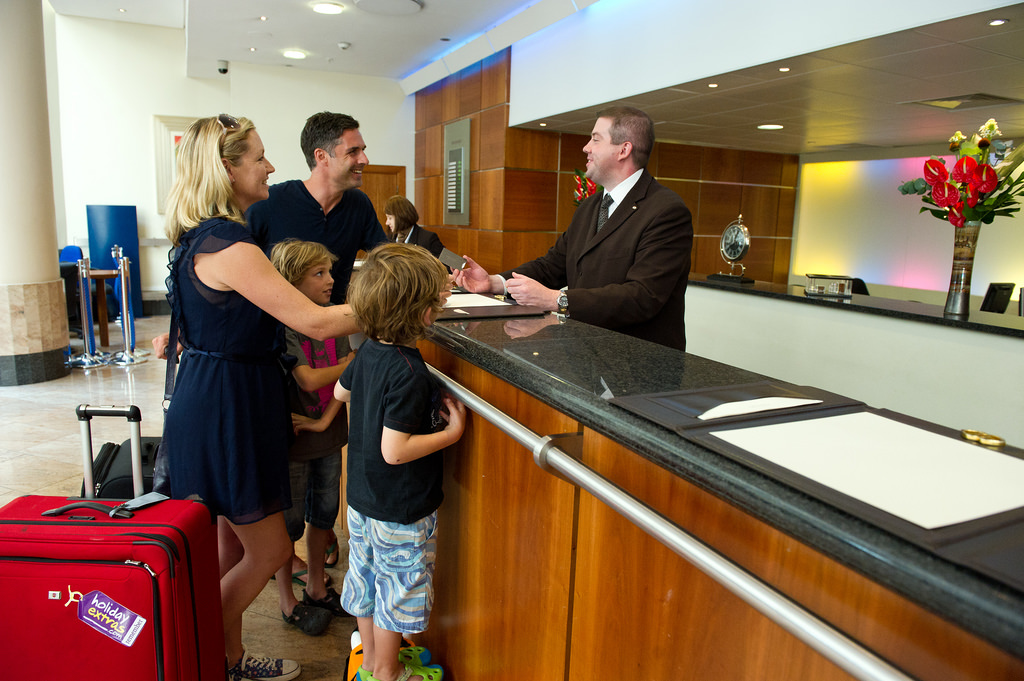 With these great tips, you'll be booking your vacation like the experts in no time! (Flickr: Holidayextras)
When booking a vacation for your family, it's really important to plan carefully and have everything squared away before your travel begins to avoid any mishaps. More than anyone, kids need to know they have a room waiting for them at the end of the journey, seats on the plane and that they are going to have an amazing time. After all, we all want trips of a lifetime and it can be the small mistakes that can turn trips upside down.
But as we all know, even the best-laid plans can go amuck, so try to keep yours intact by avoiding the following ten mistakes that could ruin your family vacation.
Not checking all documentation in advance.
If you know you're traveling abroad, check your passport several months in advance to avoid having to pay rush fees by having to expedite processing. Having to rush passport renewal can also be extremely expensive and inconvenient, as there is less time to get your paperwork, some of which may have to notarized, together.
Not comparing rates before finalizing a booking.
There are so many tools to find good airfares from e-newsletters from your favorite booking engines to apps to checking directly with the airlines themselves. There is really no excuse not to do research and book in advance to get the best rates. Do your homework, check aggregators that can scan multiple airlines to serve up a host of fares, and consult with a travel agent to find out if they have access to less expensive options.
Booking connections.
Try to make travel with kids as smooth and easy as possible by avoid multiple connections. It is often worth extra money to stay on one plane so you can avoid schlepping all your child's toys, books, strollers and carry-on baggage from plane to plane. It's also easier when you don't have to think about being on time in the next city to run to a plane with kids in tow.
Not paying attention to fees on planes
Traveling isn't like it used to be. Planes are charging for everything from carry-on baggage to food to blankets. You can check regulations in advance online or by calling the airline. Check baggage weight allowances, what food is offered on planes, if blankets and pillows are distributed. It's getting more common for airlines not to indulge passengers and make them pay for comfort, and it's important to know this information in advance when traveling with tots.
Traveling during school vacations
There is no question that plane fares, hotel fees and tickets to attractions are priced higher during school vacations when every other family is also traveling. Try to avoid these time periods – flexibility will go a long way in avoiding extra fees and having a less expensive family vacation.
Scheduling tight travel time or over-planning
When you're traveling with kids, you don't want to be running from flight to flight or from hotel to hotel. Try not to over-book your schedule – kids don't like being rushed around, particularly during vacation.
Getting your budget wrong
It's good to have an idea of how much you want to spend – and can spend – during your next trip before you leave, not during your vacation. Traveling with kids can get expensive, but there are ways to ease your wallet by booking tickets online in advance and finding discounts. Talk with a travel specialist, and get a proper quote on the best available rates and even see what deals or vacation packages are available. The last thing you want to do is overspend on your trip so when the bills start coming in, your stress level rises.
(MORE: Hesitant to consult with a travel agent? Here are good reasons why you should reconsider.)
Skipping travel insurance
Travel insurance not only adds a sense of protection and relief that makes the small extra expense completely worthwhile. Say a child gets sick and you can't travel or you lose a very expensive item while traveling – why not book a protection package that can ease your worries?
Not considering all-inclusive resorts or cruise ships
All-inclusive resorts and cruise lines actually simplify the travel experience for families. Knowing that food, activities, childcare are all included in a pre-paid fee can make traveling all that saner.
Not reading all booking confirmations before you leave to make sure everything is accurate.
Check dates on all booking information before you depart. The last thing you want to happen is to get to the airport or attraction's ticket booth and find out your tickets were booked on the wrong dates!
Holly Rosen Fink of The Culture Mom contributed this to MiniTime. She is the founder of Pivoting Media who blogs about her love of culture and travel.