It's smooth sailing on your next family adventure with these great deal on family-friendly cruises.
By Mimi Slawoff
Norwegian Cruise Line (Courtesy Norwegian Cruise Line )
THESE DEALS HAVE EXPIRED! For more money-saving deals, discounts and travel packages, check out the latest deals we have available.
Family cruises are a great way to explore different dream destinations, enjoy fun activities in between, and travel in style and comfort. And with five of the leading cruise lines offering boatloads of savings on staterooms, dining packages, onboard credit, shore excursions and more, families do not have to splurge to go on the cruise of a lifetime. These deals are valid for a limited time so now is a perfect time to book your family cruise vacation to an exotic destination.
Norwegian April Freestyle Choice
What: Norwegian's Freestyle Choice program allows you to customize your family vacation package and maximize savings. Ocean view nightly rates from $54. Offer valid through April 30, 2015.
What's Included: The deals offered include free Ultimate Beverage Package or onboard credit, free Ultimate Dining Package, free shore excursion credit, free pre-paid gratuities, and Family & Friends Savings. Book a haven or suite and get all four deals; book an ocean view, balcony or mini suite, and choose any one deal; or book an inside room and get $25 onboard credit per stateroom. Plus, on select sailings, kids, friends and family sail free or at 50% off!
Royal Caribbean's BOGO50 Offer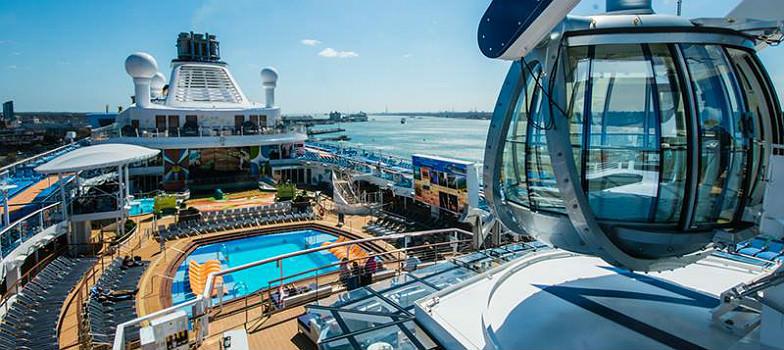 Royal Caribbean (Courtesy Royal Caribbean)
What: Book a 5-night or longer sailing in an ocean view or higher stateroom and enjoy discounts on fares, beverage packages and deposits. Fares start at $59 nightly for an ocean view stateroom. Offer valid through April 30, 2015.
What's Included: With your five-night or longer sailing, the deals include paying for one guest and getting 50% off the second passenger, buying one premium beverage package and getting 50% off the second one, and 50% reduced deposit. Plus, book a 2016 or 2017 sailing and receive 50% off your 3rd and 4th guests.
Crystal Cruises Offers up to $1,000 off Staterooms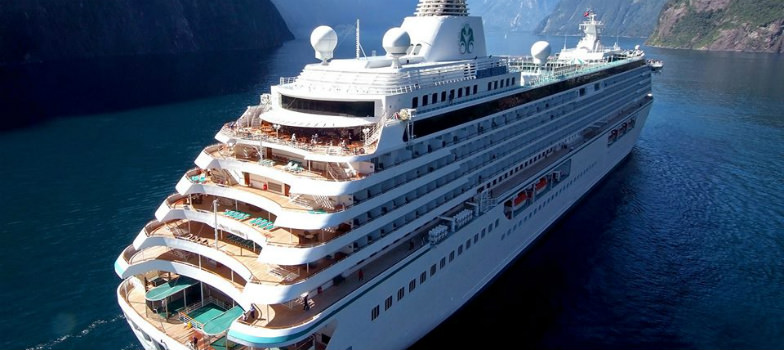 Crystal Cruises (Courtesy Crystal Cruises)
What: Crystal Cruises is celebrating its 25th anniversary with discounts and value-added and savings programs on its luxury cruises. Offer valid through April 22, 2015.
What's Included: Fares from $1,999 for ocean view staterooms and up to $1,000 off per stateroom in all categories in 2015. Value-added and savings programs for 2015 include new bookings, new fares; optional air add-ons available; extend your voyage and your savings; and all-inclusive services. Book early and take advantage of even more savings.
Holland America's Life's a Breeze Specials
Holland America (Courtesy Holland America)
What: In celebration of the cruise line's 142nd Anniversary, Life's a Breeze cruise offers are valued up to $1,000. Nightly rates start at $76 for ocean view staterooms. Offer valid through June 1, 2015.
What's Included: Bookings for ocean view staterooms and above receive up to $400 shore excursion credit, Dine Around Package, free or reduced cruise fares for 3rd/4th guests, and 50 percent reduced deposits. Plus, when you book a suite you'll receive double shore excursion credit (up to $800 value), 100 minutes of free Internet ($55 USD value), and an Anniversary Sale Beverage Card ($100 USD value).
Princess Cruises' Spring Into Savings Event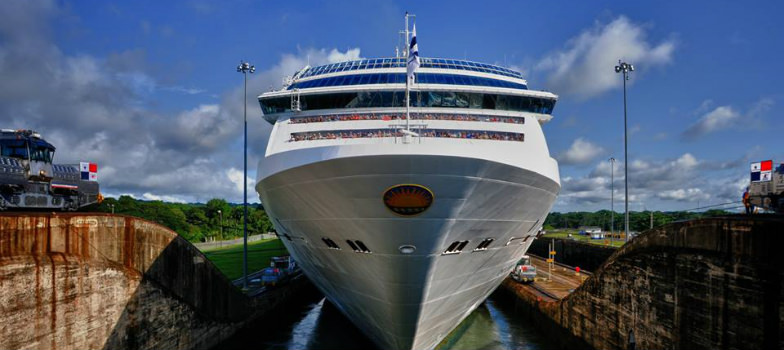 Princess Cruises (Courtesy Princess Cruises)
What: Relax and recharge on a wine country retreat along the coast of California, sail away to the clear blue waters of the Caribbean or visit the epic Panama Canal. Bask on the warm beaches of Mexico or enjoy the Aloha Spirit of Hawaii – the choice is yours! Ocean view nightly rates from $85. Save up to $800 per stateroom. Offer valid through April 28, 2015.
What's Included: Free onboard spending money up to $400 per stateroom, 3rd & 4th guest fares start at just $199 per person, and reduced deposit of only $100 per person.
Mimi Slawoff of WriteMimi.com contributed this to MiniTime. She is a Los Angeles-based journalist and a seasoned family travel expert who explores the world with her three children and writes about their journeys.