Kid-friendly attractions in Atlanta
By Lori McMillen Brown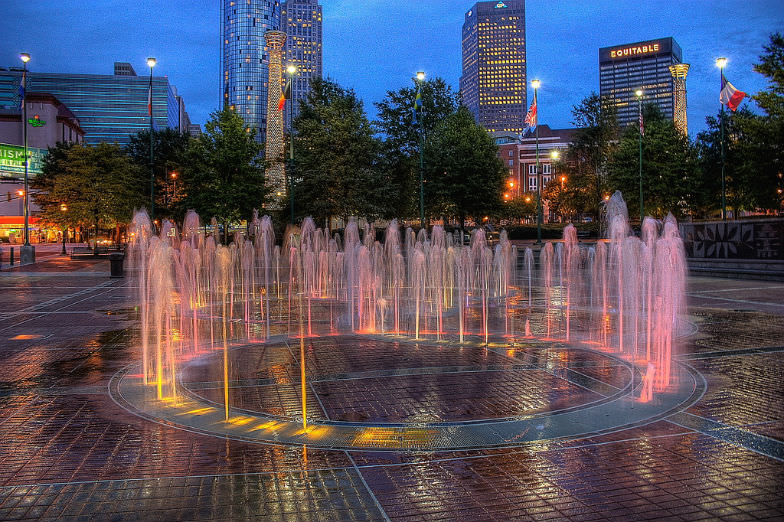 Fountains at the Centennial Park (Flickr: Manish Vohra)
Say the word "Atlanta" and a multitude of old and new stereotypes may come to mind for those who have not been properly introduced and experienced all that this "gate city of the south" has to offer. Yes, Atlanta loves its sweet tea. Yes, Sherman burned it in the 1860s. Yes, many famous people have called Atlanta their home at one time or another — Ryan Seacrest, Whitney Houston, Elton John, Jeff Foxworthy, Usher, Sean "P. Diddy" Combs, and even Tyler Perry. Here are some of the most fun activities in Atlanta to enjoy on a family vacation:
1. Have you ever heard of the Georgia Bubbleman? Chances are, if you haven't spent much time in Atlanta, the answer is "no." Imagine a floating, constantly changing, iridescent dream that can be as large as an adult and reach heights well above the canopy of the trees. One of Atlanta's local celebrities, the Georgia Bubbleman mixes the floating giants with a mass production of reachable bubbles that kids are encouraged to pop. The attraction can regularly be found in the Crossroads section of Stone Mountain Park.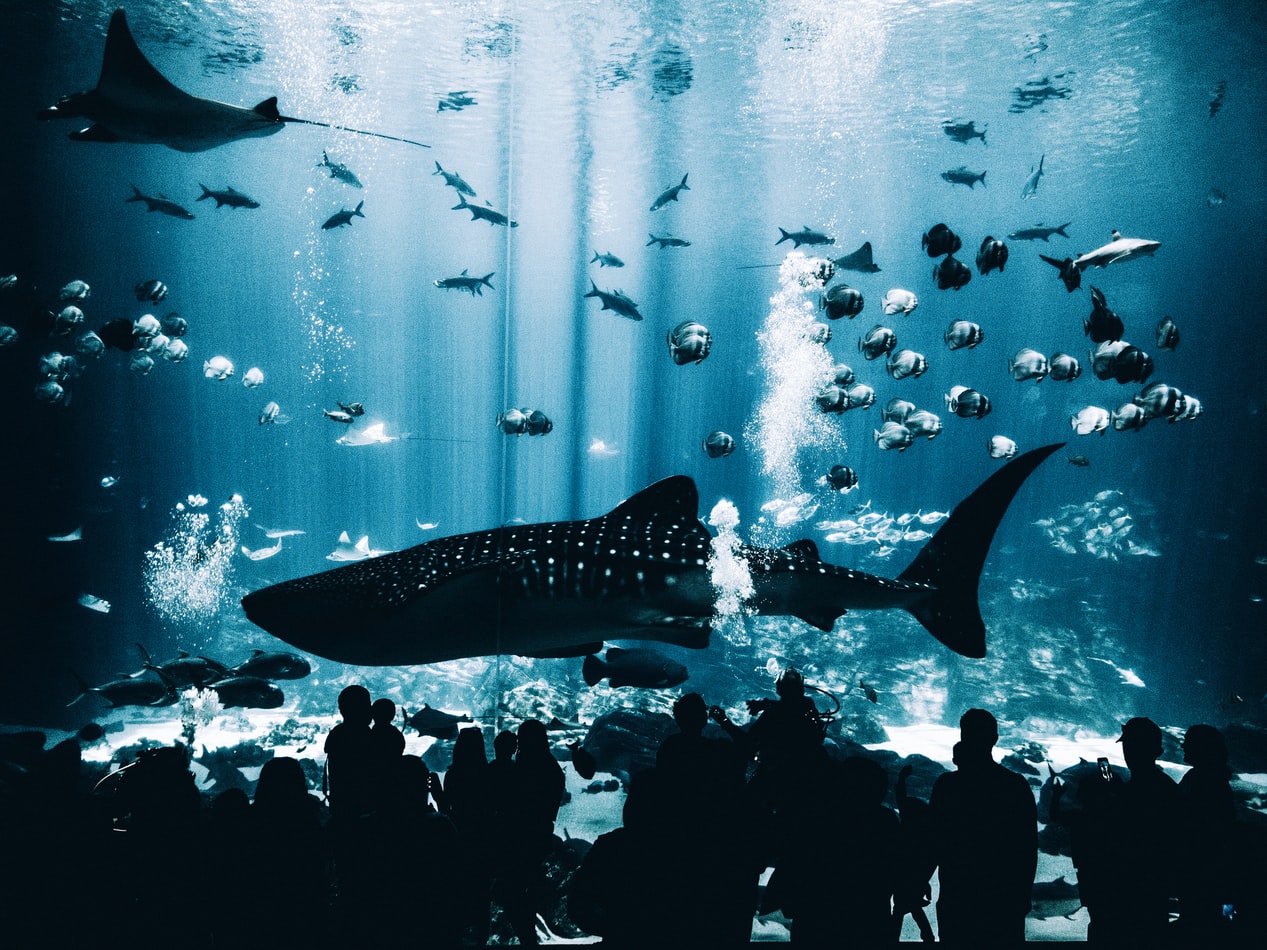 Whale shark at the Georgia Aquarium (Unsplash: Matt Helbig)
2. Atlanta loves to do things BIG. Some of the most family-friendly destinations in Atlanta have earned a moniker that begins with "The world's largest…" The largest aquarium in the world, the Georgia Aquarium, houses the world's largest fish, the whale shark. Located adjacent to the aquarium, Centennial Park has the world's largest interactive fountains featuring the Olympic Ring symbol, offering a great way to cool off on a warm-day visit. Other notable record-holding attractions and places of interest include:
Swaminarayan Hindu Temple, world's largest Hindu temple outside of India
The Varsity, the world's largest drive-in restaurant
The Atlanta Cyclorama and Civil War Museum, the world's largest oil painting
Stone Mountain, the world's largest freestanding piece of exposed granite
Zoo Atlanta, the nation's largest collection of gorillas
Michael C. Carlos Museum, the largest collection ancient art in the southeast
Center for Puppetry Arts, which will house the world's largest collection of puppets by Jim Henson
3. What do you get when you combine a southern town with the film industry? Y'allywood! No need to head to L.A. to see the stars, Atlanta hosts them too. Take a tour of one of your favorite movies or TV shows. Fans of The Walking Dead and The Hunger Games: Catching Fire can find specialty tours and visit many of the sites seen in the movies. Have you ever dreamed of having your family as extras in a movie or TV show? Local extra casting companies are listing openings everyday on social media. Regular shows that have filmed in Atlanta include Tyler Perry Show, The Vampire Diaries, and many more.
World of Coca-Cola (Photo: discoverdunwoody)
4. No trip to Atlanta is complete unless you visiting the World of Coca-Cola. Families love a picture with the warm and snuggly polar bear. His expressions and personality hypnotize and captivate children and adults alike. The secret formula is in the vault and you can enter, but only so far… it's well guarded. Memorabilia, bottling areas, a 4D show, and more await you before you exit to everybody's favorite experience — the Tasting Room. That's right, you have unlimited samples of over 100 Coca-Cola beverages from around the world that your taste buds have never even imagined. Get your cameras ready. One drink has a reputation of eliciting some really interesting faces. Once you taste it, you'll never forget. We'll leave its identity a secret for you to discover.
5. Don't just have your children read about Martin Luther King Jr., allow them to walk where he walked. Part of the National Park system, you can visit Dr. King's childhood home and Ebenezer Baptist Church. Free park ranger led tours let you inside the home. The Center for Civil and Human Rights, located next to the Georgia Aquarium, has a rotating exhibit of personal papers and items that belonged to Martin Luther King, Jr.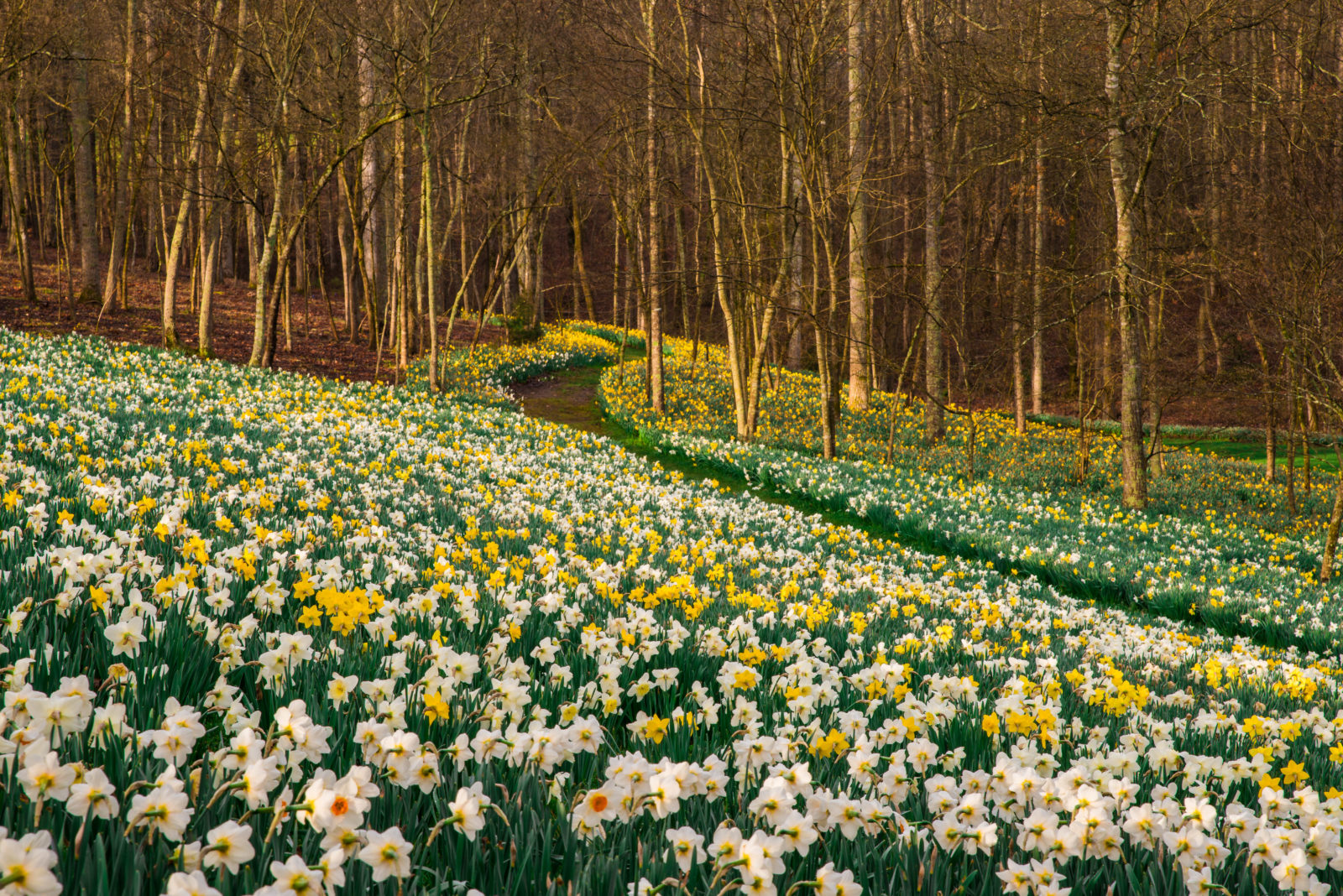 Daffodils at Gibbs Gardens (Photo: Gibbs Gardens)
6. Agriculture and tourism are huge commodities for Georgia. Combine these two together and you have agritourism — offerings for families that revolve around farms, wineries, orchards, fisheries, and other agricultural-based operations. Metro Atlanta is home to many agritourism options. Visit the Gibbs Gardens to see the largest Japanese Gardens in the country, as well the nation's largest water lily display and daffodil gardens. Fall brings corn mazes, hayrides and pumpkin patches at popular places such as Cagle's Family Farm and Burt's Pumpkin Farm. Southern Belle Farms offers pick-your-own strawberries and other special events throughout the year.
7. History comes alive and is fun for all ages in Atlanta. A day spent at the Atlanta History Museum will allow you to see Olympic memorabilia; visit Smith Family farm and see what life was like on a Civil War era farm; and explore the Margaret Mitchell house where the acclaimed author wrote Gone With the Wind. The Atlanta History Center is home to a 1920s mansion that was the residence to heirs of a cotton brokerage firm. Known as the Swan House, it is now more widely recognized as President Snow's mansion in "The Hunger Games: Catching Fire".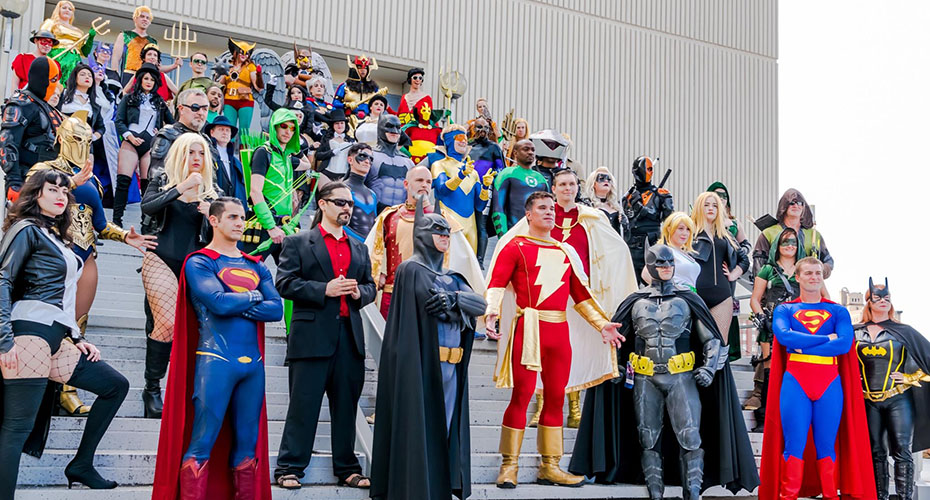 DragonCon (Photo: Jeffrey Hall)
8. Atlanta hosts festivals throughout the year.. If you can imagine it, they celebrate it. Arts Festivals such as the Dogwood Festival and Yellow Daisy Festival, are packed with great art, memorable food and plenty of activities for the kids. If your family enjoys less art and more for the taste buds then options such as the Taste of Atlanta, the Greek Festival, and Atlanta Ice Cream Festival won't disappoint. A local favorite is the DragonCon parade in early September- see super heroes, storm troopers, Harry Potter characters, and even princesses. With over 3,200 participants, there are all forms of characters and creatures to spy.
9. If you come to experience Southern charm, you'll certainly get it. What few realize is that you'll also get a unique mix of influences from around the world. Not only will you find yourself visiting next to people from all over the globe, but much of the city's residents are not native. Atlanta has become a town of transplants; a diverse population with strong cultural and ethnic communities.
(MORE: For more great things to do in Atlanta with the kids, check out 10 Reasons to Visit Atlanta with Kids.)
10. Atlanta takes southern food and cranks up the volume. A visit to OK Cafe will turn any grit naysayer into a believer. Until you have had the fried cheese grits with jalapeño and cheese dip, you don't have a right to turn your nose up. If you are looking for southern with a little more savoir faire, then look no further than One Flew South. This upscale dining restaurant located in the Atlanta airport serves 'Southernational'; touting inspirations from travel mixed with fresh, local ingredients. For more traditional favorites don't miss Mary Mac's Tea Room, South City Kitchen, and Gladys Knight's Chicken and Waffles.
Lori McMillen Brown of Expedition Mom contributed this to MiniTime.