Great spots for LA nighttime hikes.
By Mimi Slawoff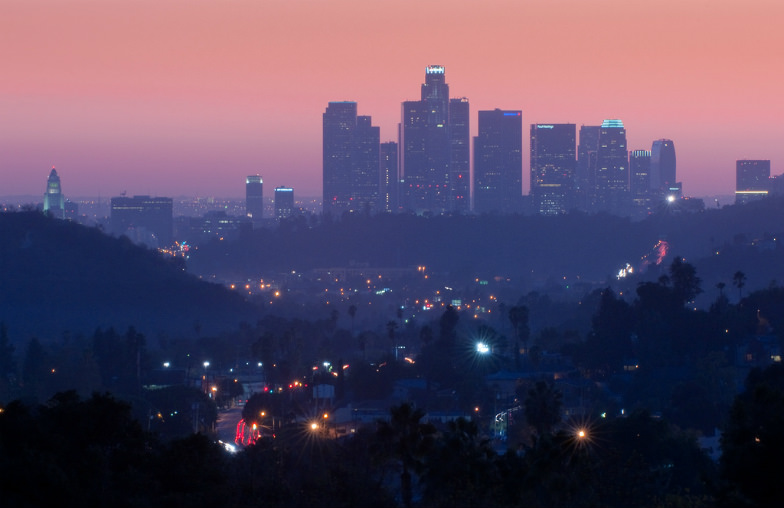 Los Angeles at dusk (Flickr: Keith Skelton)
Hiking with kids is always an adventure but a nighttime trek sheds a whole new light on the activity. It's thrilling to hike by the light of the moon (OK, maybe a flashlight too), feel a cool breeze, tune into nighttime sounds (listen for crickets and frogs) and look for owls and other nocturnal animals.
To maximize your family's night hike experience, consider a guided walk with naturalists and docents who can share the history of an area and point out wildlife. They know the best spots for stargazing and views of twinkling city lights.
Be sure to wear closed-toe shoes and bring water. Call before you go to ensure there's room on the hike. Here's a sample of 7 places to hike with kids at night in Los Angeles. Note: Although kid-friendly, most of these hikes are not stroller-accessible.
Stough Canyon Nature Center, Burbank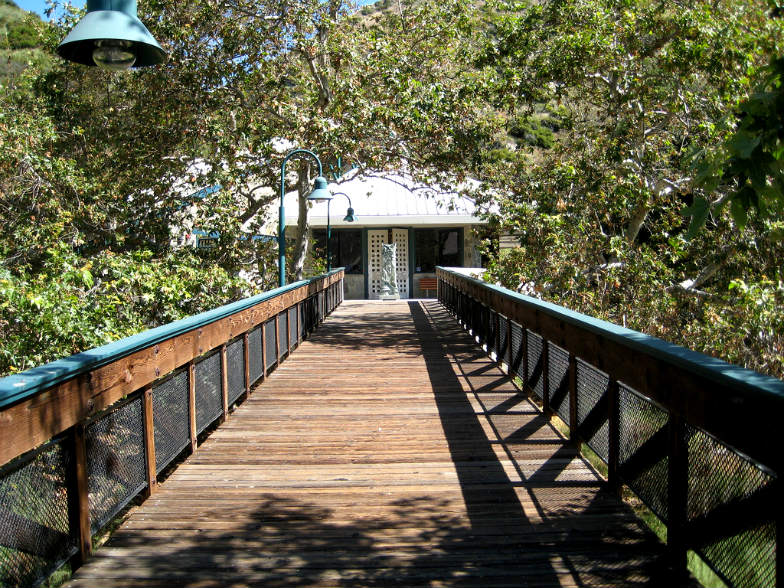 Stough Canyon Nature Center in Burbank (Flickr: Ricardo Diaz)
Tucked into the Burbank hills, the nature center offers free evening and full moon hikes each month. Twilight hikes follow a fire road trail to the top of the hill with panoramic views of the San Fernando Valley. During Full Moon Evening Hikes, a docent usually sets up a telescope at the top of the hill for stargazing. The walk along the fire road is gentle enough for preschoolers. On Tuesday evening Fitness Hikes, open to all ages, you may see deer and lizards. 2300 Walnut Ave., Burbank; 818-238-5440
Eaton Canyon Nature Center
The Moonlight Walks attract many people, so be sure to call before you go. At night, you may see raccoons, coyotes, wood rats or scorpions (a highlight, as these glow in the dark). Donation: $2 per person (including kids). Bring a picnic and explore the nature center before your hike. 1750 North Altadena Dr., Pasadena; 626-398-5420
Griffith Park Evening Conditioning Hikes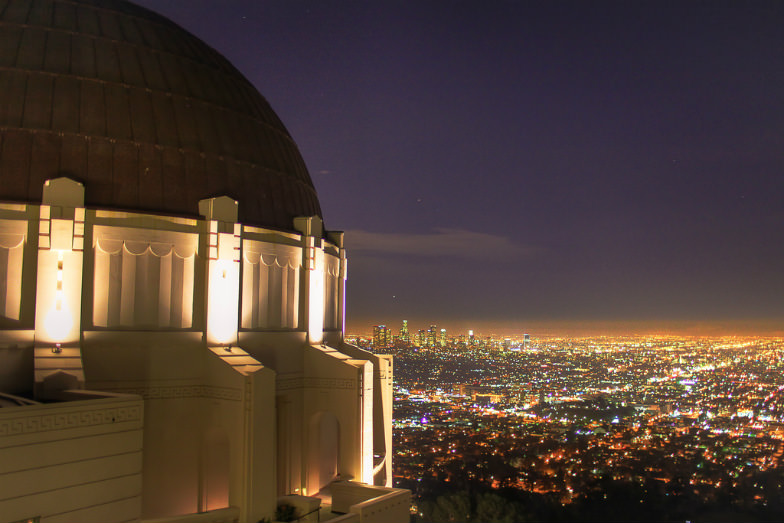 Griffith Observatory at night (Flickr: Graham)
Families are welcome to join these scenic, Sierra Club-led walks scheduled at 7 pm Tuesdays, Wednesdays and Thursdays. Self-sufficient youngsters able to walk on mild to moderate trails will see sweeping views of city lights and native plants such as cactus and pine. Flashlights optional. Meet at the Griffith Park Merry-Go-Round, located between the LA Zoo and the Los Feliz park entrance. 213-387-4287
El Dorado Nature Center
Play games and look for possums, raccoons and owls during naturalist-led Family Night Walks from 7 – 9 pm on select days. $5 per person. 7550 E. Spring St., Long Beach; 562-570-1745
TreePeople Environmental Learning Center
Watch as the moon rises over coast live oaks and black walnut trees and listen for owls on monthly 45-60-minute Moonlight Hikes for all ages and levels through Coldwater Canyon. 12601 Mulholland Dr., Beverly Hills
Bikes and Hikes, LA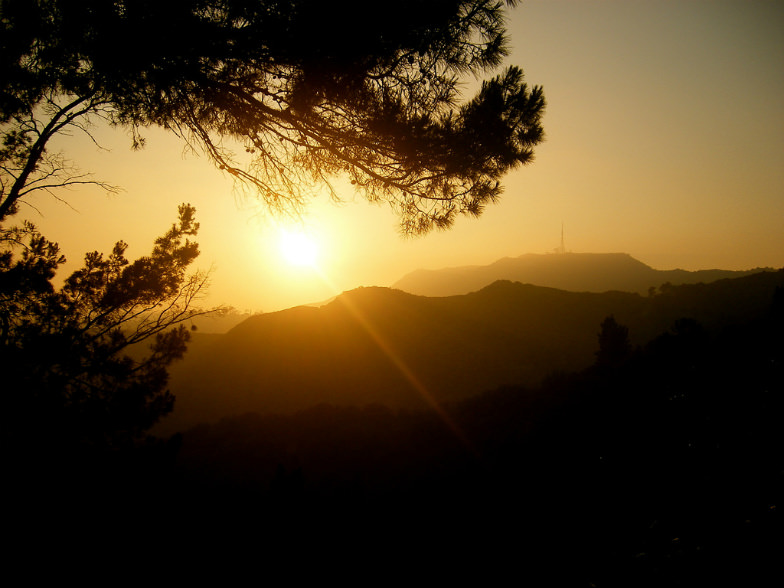 Watch the sunset on the Hollywood Hills with Bikes and Hikes (Flickr: Sarah Nichols)
See the setting sun and sparkling city lights on the Hollywood Hills Sunset Hike that traverses a dirt fire road to the peak of Mount Hollywood and views of the Hollywood sign. Along the way, your tour guide will show you a video presentation featuring scenes from blockbuster films and hit television shows at the exact locations where they were filmed. Afterwards, use flashlights to reach the iconic Greek Theatre. 310-457-7247
The George F Canyon Nature Center
Held on or near a full moon evening, this two-mile round-trip Full Moon Hike leads to the top of the canyon for fantastic city views. Children must be at least nine-years-old. $10 per person. Reservations required. 27305 Palos Verdes Drive East, Rolling Hills Estates; 310-547-0862
Mimi Slawoff, a Los Angeles-based journalist, contributed this to MiniTime.