Want to know why families are flocking to Disney World every year? Here are 10 reasons to consider.
By Josephine Levin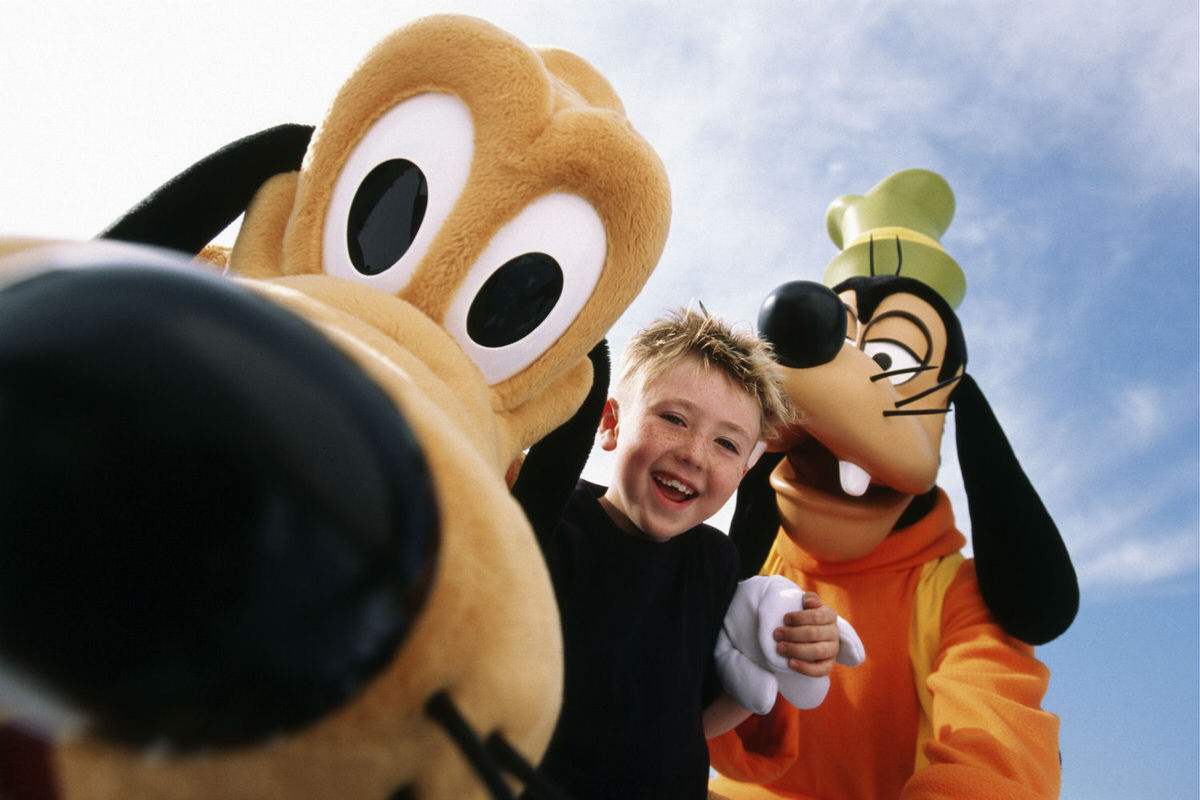 Goofy and Pluto at Disney World (Courtesy Disney)
The Walt Disney World in Lake Buena Vista near Orlando, Florida is the world's most visited family-friendly destination. As big as the city of San Francisco, the complex encompasses several theme parks, many themed hotels and resorts, two water parks, and more! It's a theme park paradise that both kids and adults will enjoy, a place that families return to over and over again for the following reasons:
1) It Appeals to Everyone, Not Just the Kids
When you and the kids enter the gates to Disney World, which spans 40 square miles (about the size of San Francisco), you are literally entering another world – one that is perfect for kids. Everything is family-friendly, from all the kid-friendly attractions to the on-site resorts, restaurants and shops. Disney World appeals to all ages, nationalities and races – in other words, to the "kid" in everyone!
2) It's Four Major Theme Parks in One!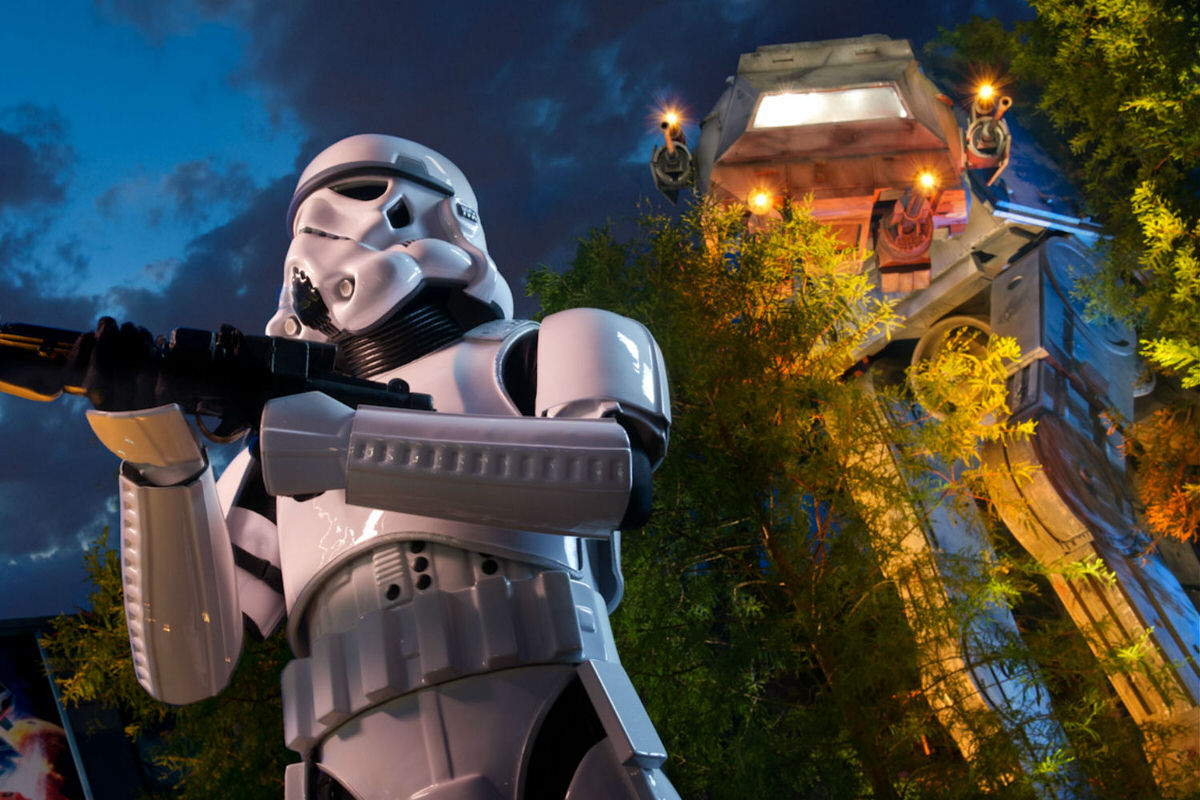 Stormtrooper at Disney's Hollywood Studios (Courtesy Disney)
It is a total escape from the outside world. You and the kids enter into a world of fun and fantasy. Disney World has four major theme parks. Magic Kingdom is the oldest and most popular theme park and is the most suitable for young children. In fact, it is the world's most visited theme park with more than 18.6 million visitors a year. The Animal Kingdom Theme Park at 403 acres is one of the largest animal theme parks in the world and offers close encounters with real live animals, a three-hour safari trek, all kinds of rides and more. Epcot (Experimental Prototype Community of Tomorrow), is more suitable for teens and features Future World with all kinds of technological innovations, and the World Showcase of culture and cuisines of 11 of the world's countries. Epcot also has annual festivals like the Epcot International Flower and Garden Festival and the Epcot International Food and Wine Festival. Disney's Hollywood Studios is more for teens although some of the rides are for "any height."
3) It Also Has Two Water Parks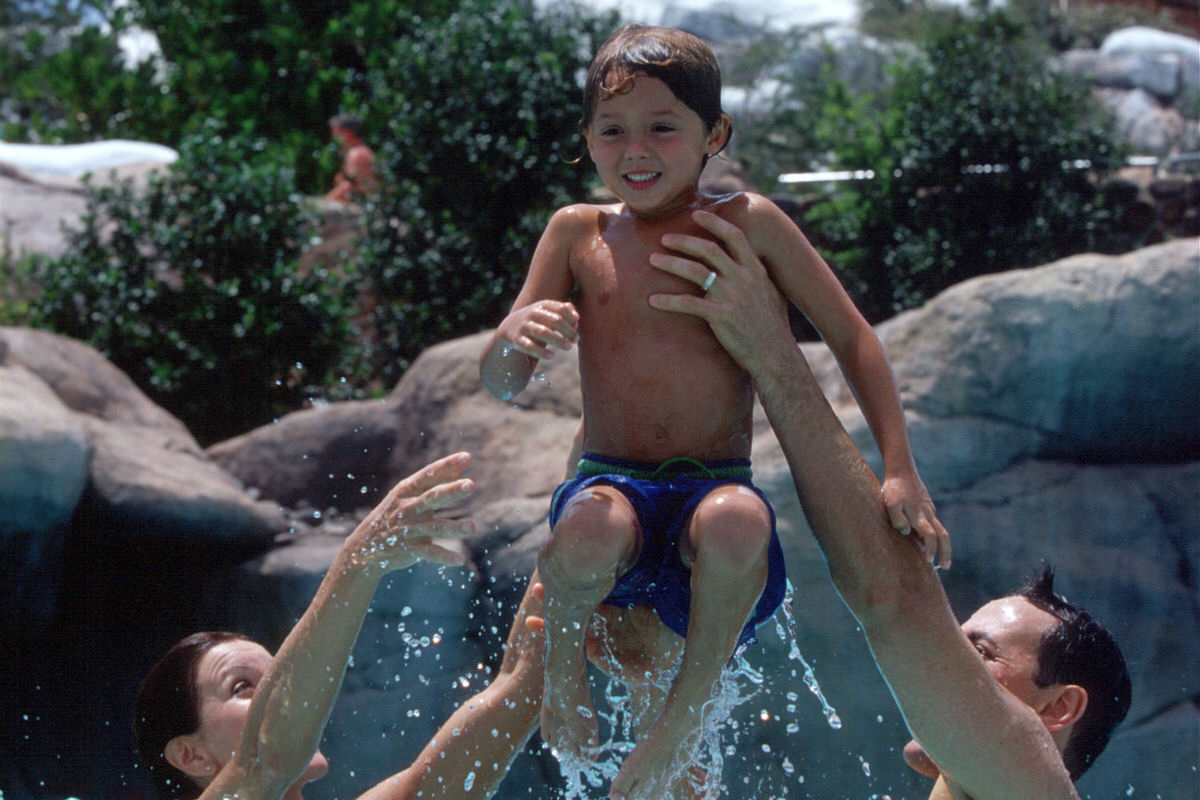 Family at Disney's Typhoon Lagoon (Courtesy Disney)
Disney World also has two fantastic water parks: Disney's Typhoon Lagoon and Disney's Blizzard Beach.
4) It Has Many On-Site Accommodations for Every Budget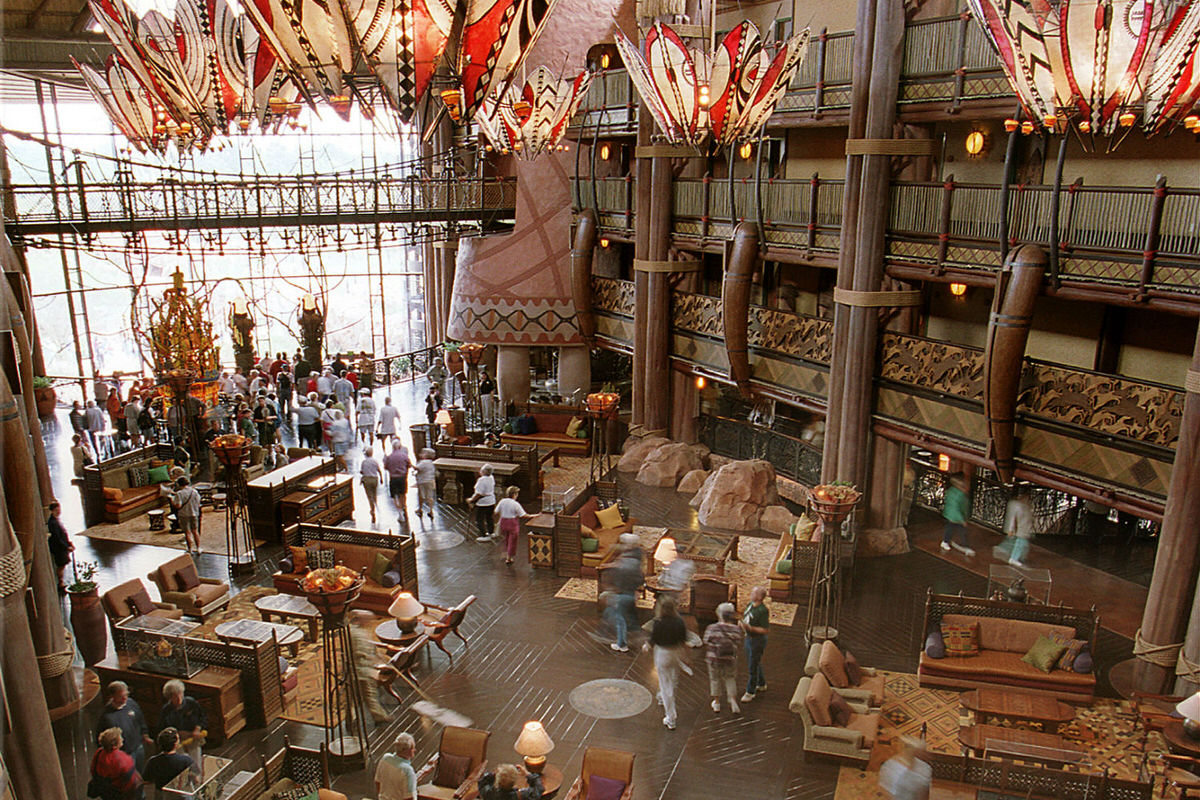 Lobby at Disney's Animal Kingdom Lodge (Courtesy Disney)
Disney World offers over 20 themed hotels and a variety of family-friendly accommodations like log cabins, villas and campgrounds – something to meet every budget. Every Disney World Lake Buena Vista resort is a world in itself with its own unique, family-friendly theme. You and the kids could find any of these Disney World Resorts a fun vacation in itself. For instance, Disney World's Fort Wilderness Resort with its rustic log cabins is all in the décor of the old west. The Hoop-dee-doo musical review and the meal that follows it also reflect the old American frontier. For those of you who want to really experience the Wild West experience, you can stay in the Campsites at Disney's Fort Wilderness Resort where all kinds of wild animals like deer, rabbits, ducks and armadillos roam around the 750 acre site. On site are also swimming pools, water slides and kids wading pool. The Animal Kingdom Lodge, situated right in the Animal Kingdom Theme Park, will give you and the kids the feeling that you are on a real African safari. You don't have to leave the country to experience life in a tropical paradise like Disney's Polynesian Resort Lake Buena Vista.
Tip: Since Disney World is so big, you should plan carefully which attractions you want to visit depending on the ages of the kids; and to save time, choose a hotel that is closest to them.
5) The Resorts Have Awesome Family-Friendly Amenities
The hotels have kid-friendly amenities like Kids' Clubs and babysitting services so you can have some time alone. Disney World has five golf courses and 11 fabulous spas and fitness centers.
6) It Offers a Plethora of Kid-Friendly Attractions
Disney World offers 139 family-friendly attractions. The attractions are all age-based and you have the option of choosing ones that are toddler and baby friendly, kid-friendly, teen-friendly and for the kid-at-heart!
7) The Kids Can Meet Their Favorite Disney Characters
The Characters at Walt Disney World are another reason for its popularity. Here, the kids can attend performances of their favorite characters and meet up close Mickey Mouse, Alice in Wonderland, Cinderella, Rapunzel, Donald Duck, Daisy Duck, Snow White, Mary Poppins, Tinker Bell, Tigger, Winnie the Pooh and many more. The kids can ask for their autographs and have their pictures taken with them! Characters even show up at kids' meals.
(MORE: Dazzling Discounts for Late Summer/Early Fall at Disney)
8) And There's Also Downtown Disney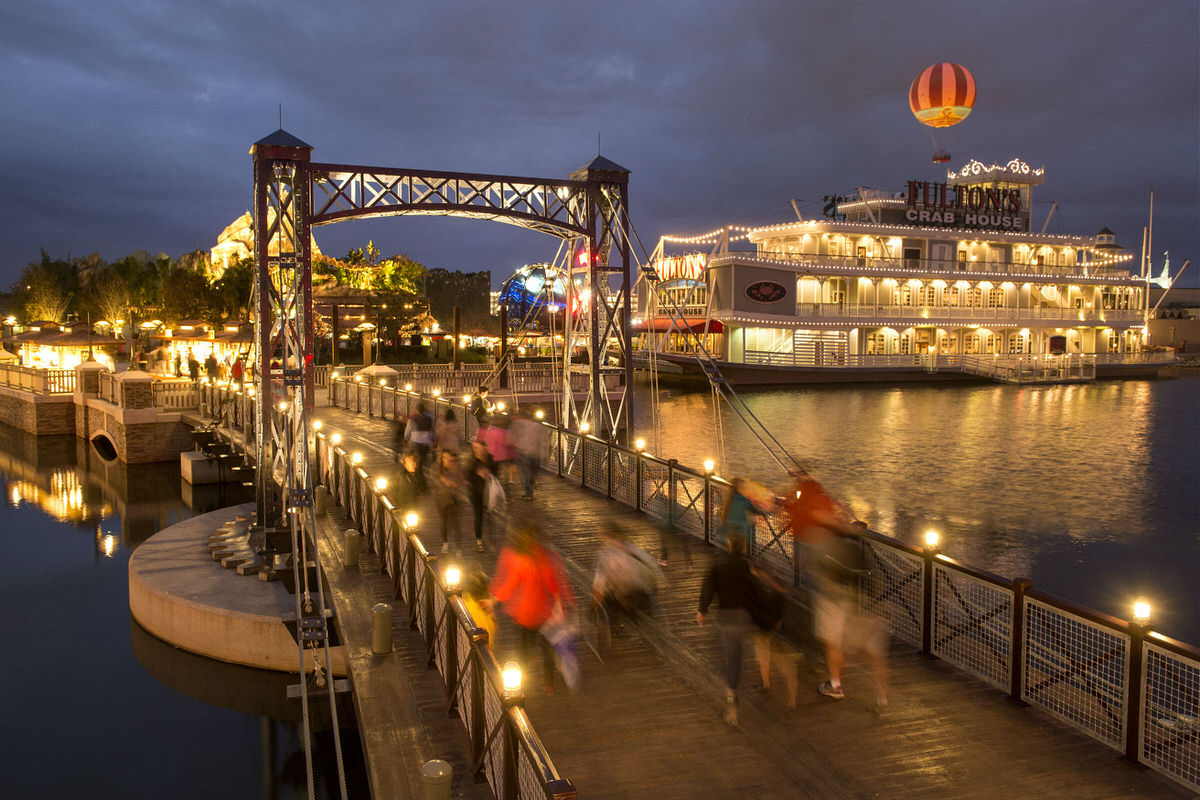 Downtown Disney (Courtesy Disney)
Disney World has its own Downtown Disney area with more than 40 shops, entertainment and kid-friendly restaurants right on the waterfront.
9) It's Super Accessible
You can travel to Disney World with relative ease with access by Interstate 4 and Florida's Turnpike. There is also a great internal transportation system by bus, monorail and even ferry boats.
10) That Warm, Sunny Florida Weather
The weather is good and mild most of the year and this is also a reason for its popularity.
Josephine Levin contributed this to MiniTime.