Mexico with kids
By Michelle Rae Uy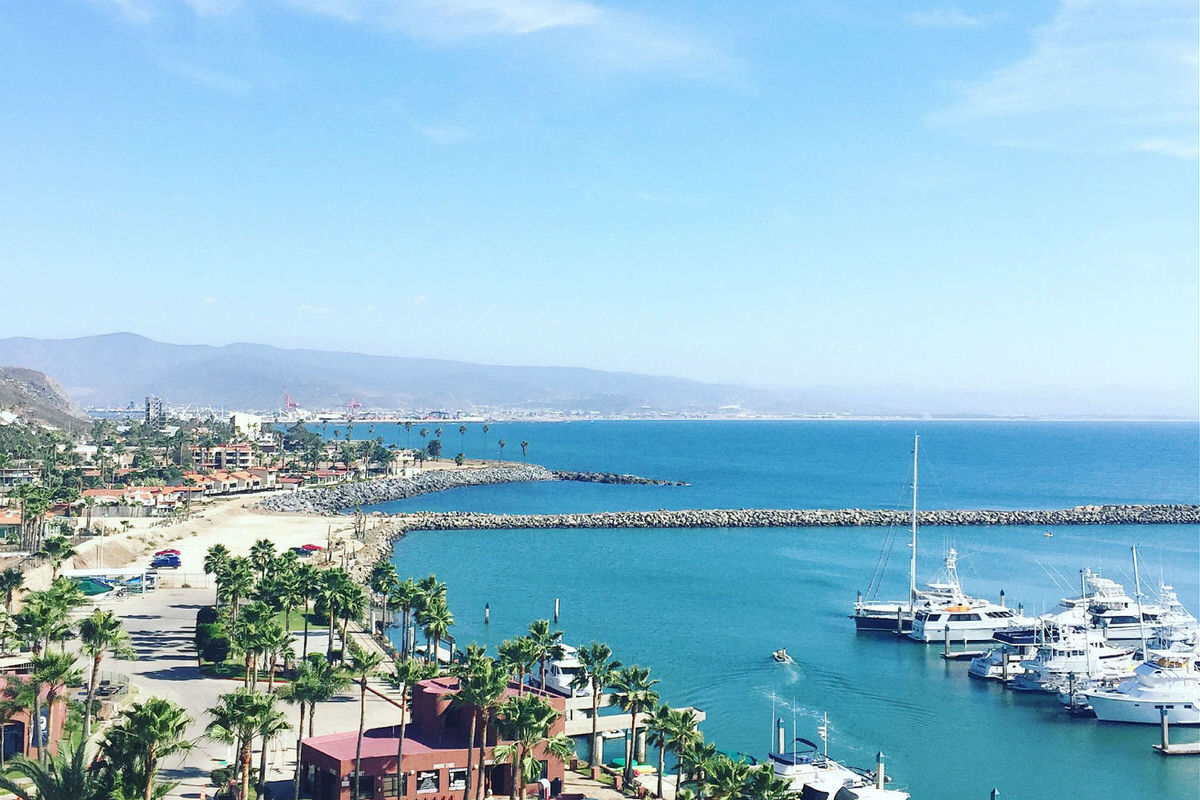 Ensenada coast (Photo: Michelle Rae Uy)
Nestled in Baja California's All Saints Bay, not two hours south of the ever-busy California-Mexico border, is the city of Ensenada, an unassuming and surprisingly family-friendly city on Mexico's stunning stretch of Pacific coast that draws Californians as well as American expats. In this little stop, pleasant, year-round warm weather rewards visitors with cooler summers and mild winters, and the constant supply of fresh catch treats everyone to that legendary Baja California cuisine, famous for the iconic taco de pescado.
Here's one perfect way to spend a weekend in Ensenada, Mexico with the kids.
(MORE: Best Kid-Friendly Hotels in Mexico)
Day 1, Friday: The Coast
Pay no heed to the naysayers, and take the kids on that scenic drive down that beautiful coast, reminiscent of California's northern one, albeit just a tad browner. Veering off the border past Tijuana's busy streets, a coastal scene greets travelers in warm welcome. On the Eastern side are rocky hills and cliffs typical to this part of the continent, while on the West, mildly foggy and baby blue, is the Pacific shoreline, flanked by miles and miles of quiet beach, and the red and white rooftops of beach houses new and old.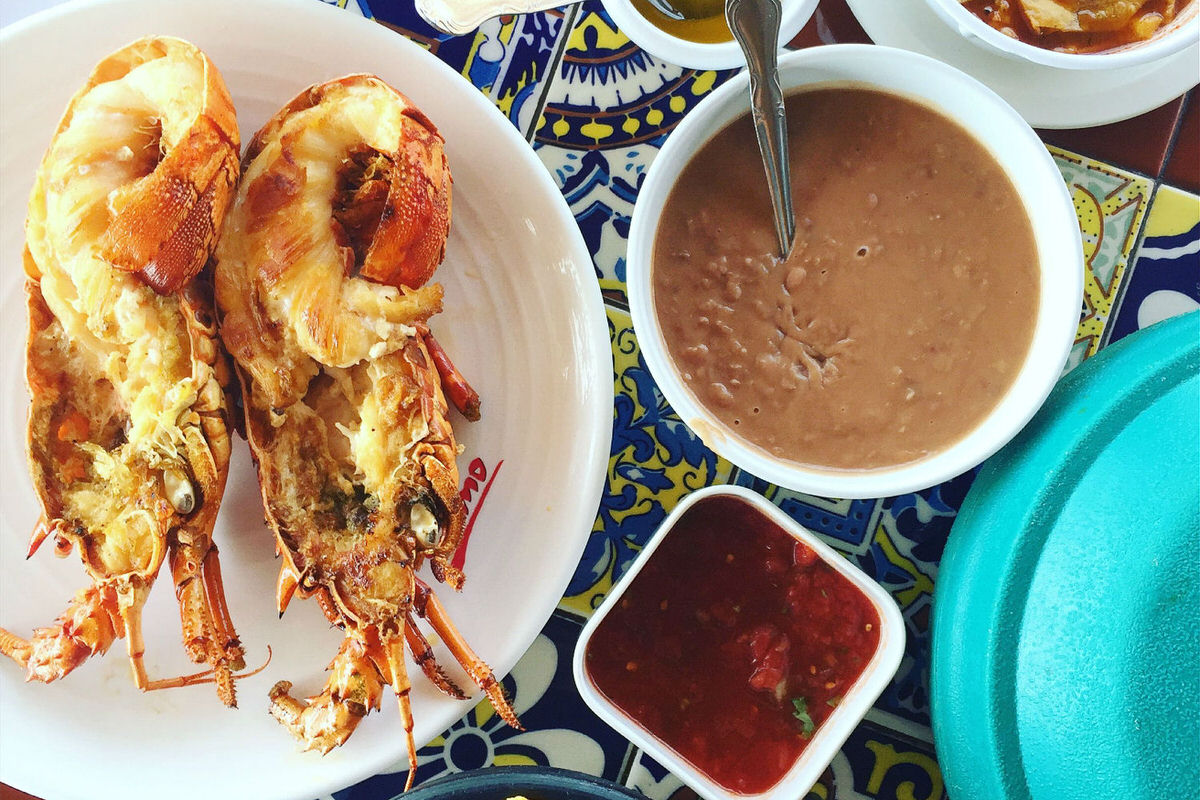 Langosta in Puerto Nuevo (Photo: Michelle Rae Uy)
Find a lookout point to park and enjoy the view for a moment, even take photos. Then stop in the small town of Puerto Nuevo just south of Rosarito, where lobsters or langostas are the main draw. Ensenada can wait; the town's famous grilled lobsters, served Mexican-style with salsa, beans, chips, rice, tortillas, tortilla soup, lime and, of course, melted butter, await.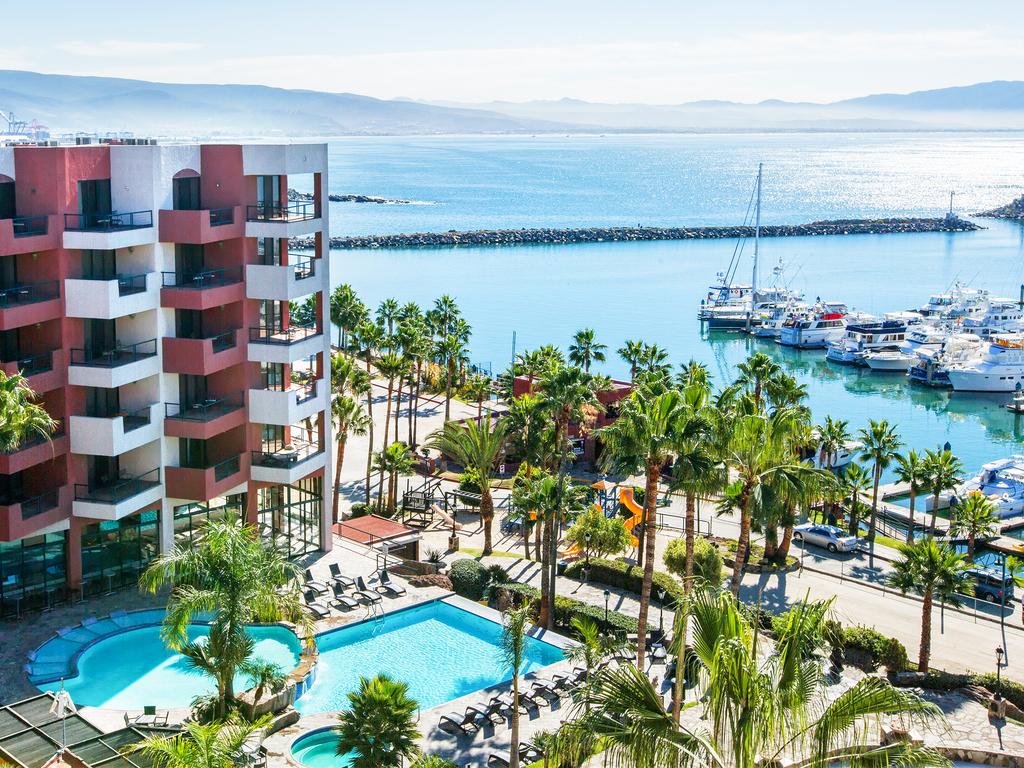 Hotel Coral & Marina (Photo: Michelle Rae Uy)
Finally in Ensenada, make Hotel Coral & Marina your family's base. This kid-friendly hotel just a few minutes outside of the busy downtown has all the trimmings of an exceptional resort – from family suites that each come with free refreshments and a furnished balcony with a view to indoor and outdoor pools, a kids' club and kid-friendly excursions and water activities – for a fraction of the cost. A dinner feast at the onsite, newly redesigned BC Bistro and Cava is essential; try the Tuna Carpaccio with scallops and capers as your starter, and the Guadalajara Molcajete dish for the main course.
Day 2, Saturday: The Wine Country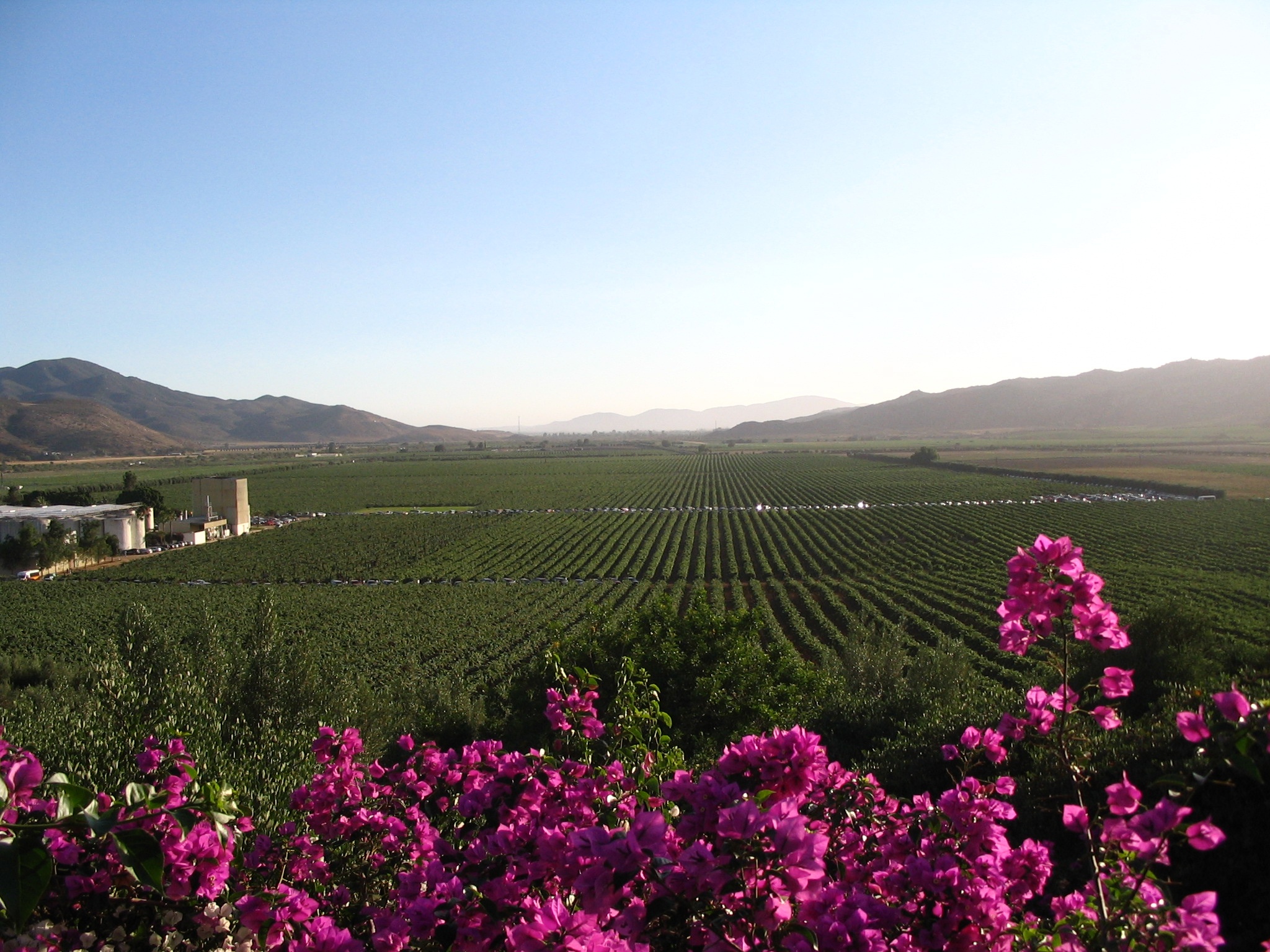 Valle de Guadalupe (Photo: Cbojorquez75)
Begin your second day in the historic Valle de Guadalupe, just 14 miles northeast of Ensenada. Founded in 1834 around the last Dominican mission established in the Californias, the Guadalupe Valley is now a part of Mexico's flourishing Baja wine country. Leave the younger kids at the hotel's kids' club and take the older kids (some wineries allow teens) to explore the rolling vineyards dotted with wineries and farm-to-table restaurants along el ruta del vino. Sample some wine and then go on a tour to learn about the process of wine-making. Harvest month is typically August, but can change depending on the weather, and July through September is the busiest season when many wineries host concerts and performances.
Bodegas de Santo Tomás is one of the oldest, while El Cielo is the youngest. Alximia, Casa de Piedra, Adobe de Guadalupe and La Lomita are among the most popular and, according to locals, produce some of the best wine from the region.
(MORE: Wonderful Outdoor Adventures in Puerto Vallarta for Kids)
Day 3, Sunday: The Food Scene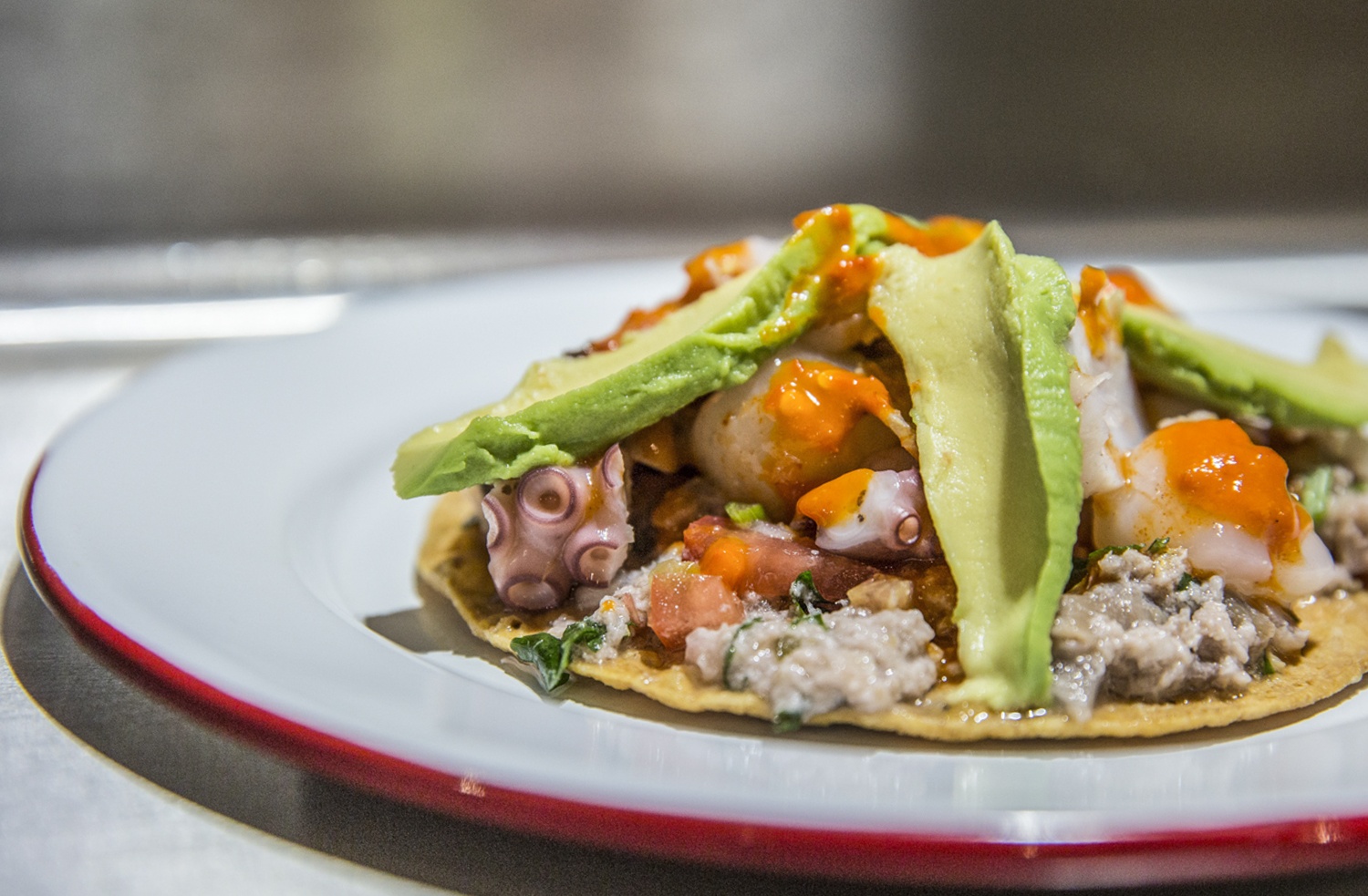 La Guerrerense (Photo: Edgar Durán)
What is a visit in Baja California without tasting its signature cuisine, the seafood dishes exalted by none other than traveler, chef and author Anthony Bourdain? Along the main tourist strip and all over town are restaurants and food stands that serve tacos de pescado, tacos de camaron, ceviche and langostas that you and your kids will love. Finding the best ones, however, is not the easiest task.
Some locals recommend trying out one of the restaurants in Mercado Negro, the local fish market, and its connecting family-friendly boardwalk located in the main tourist district where you can purchase pretty much anything from colorful hammocks and wooden trinkets to fresh seafood and seafood dishes. For one of the best ceviche in town, however, venture a few blocks from the market to find a little stand on the corner of Alvarado and Adolfo Lopez Mateos. La Guerrerense is Bourdain's favorite spot in Baja and for good reason. Though some may declare this now famous spot overrated, there's still no denying that their fish, clam and shrimp ceviches are absolutely divine. Ask for avocado slices for toppings, but do be careful with their line of sauces – they're delicious, but not recommended for those who cannot handle spicy food well.
Farther away from the beaten path is Tacos Mi Ranchito El Fenix on Calle Sexta and Espinoza, which serves the best Baja-style tacos de pescado (fish tacos) and tacos de camarones (shrimp tacos) in town. Battered and fried to perfection, these tacos are so addicting you'll want to come back for seconds and thirds; it's a good thing they're cheap! Fenix is a longer walk from the main strip, so consider hailing a cab.
For breakfast, the lavish yet very affordable Sunday breakfast buffet at BC Bistro and Cava back at Hotel Coral is not to be missed, if only because breakfast in Mexico is an intricate, hearty and sometimes lengthy affair, and an experience in and of itself. At BC Bistro and Cava, there is borrego (lamb) roasting over an open fire, ceviche, carnitas, and oysters or clams on top of the usual helpings of chicken mole, pork or beef dishes, tamales, quesadilla, rice, beans, Cochinita pibil, salsa and more. Top those off with regular coffee, mimosas and 4 different kinds of desert. At around $15 per person, you pay for a bargain and get a delicious feast.
Michelle Rae Uy contributed this to MiniTime. She is a travel writer based in Los Angeles and MiniTime's Head of Content, who spends her free time on adventures and film photography.