After all those family trips you've taken with the kids, you're now the expert on things you should do for a great family vacation. Here is a list of things you should NOT do for an even better one.
By Kristi Marcelle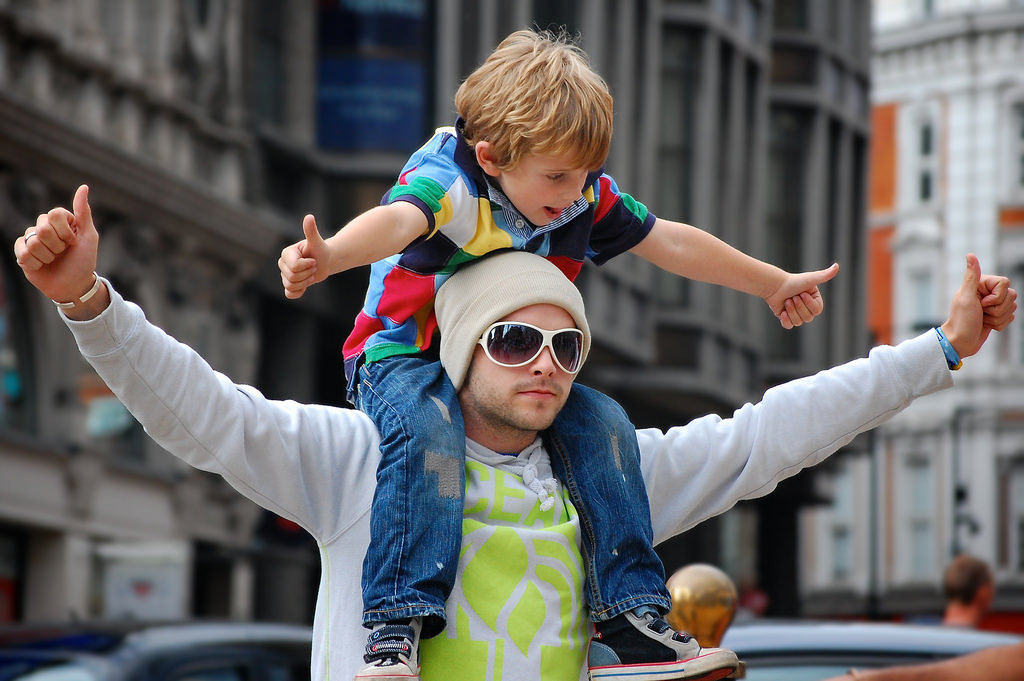 Avoid these mistakes for a happy vacation with the kids. (Flickr: Cristiano Betta)
Remember the days of traveling before kids when it was just the two of you? While those vacations of lazy mornings and meandering mealtimes are gone, children allow parents to rediscover destinations through their innocent and eager eyes.
Travel with kids requires a more thoughtful approach to itinerary planning. The following parent-tested tips of what NOT to do on a family vacation will help you navigate your next family adventure.
1) Plan the Entire Family Vacation Without Input from the Kids
Regardless of age, everyone likes to have an opinion. From the beginning, involve kids in the planning process. Get trip buy-in by letting each person in the family choose an activity or a place to visit even if it isn't what everyone else wants to do. With younger children, it may be as easy as finding an interesting park along the way.
2) Choose Only Activities that You Know Everyone Will Enjoy
It seems counterintuitive to plan activities or outings that you're not sure everyone will like or want to do. However, the anxiety or fear of something new can cause kids to complain or say "no" to anything different without understanding what it is. Exposing kids to a new culture or activity that's outside of their comfort zone many times turns out to be a trip highlight. Choose a vacation or activity that's new to everyone, like whitewater river rafting or family-favorite Alaska.
3) Fill Every Minute with Activities
The fastest way to create vacation fatigue is to run from one activity to the next. Kids need downtime and the days are more fun when everyone can relax for at some point. A good rule of thumb with kids is to plan the more vigorous activity in the morning like a museum or a tour and then leave the afternoon for relaxing things like shopping, a physical activity or a park.
4) Be on a Mission to Visit All the Highlights of a Destination
In larger cities, there are too many attractions to see and do all of them; and it becomes stressful trying to fit it all in. Instead, choose a few favorites based on everyone's interests and enjoy them. Consider other things to do like a neighborhood walking food tour, a professional sports game or lesser known museums like the Tenement Museum in New York City that aren't on the must-see lists but might be a highlight for your family.
5) Do Only What the Kids Want to Do
It's a family vacation, everyone gets a say. Choose wisely, the 7-course tasting menu is appealing but not when kids are wondering when dinner will be over after the second course. Just like at Disneyland, you can do a parent swap if there's something that one adult really wants to do but is not appropriate (or enjoyable) for kids.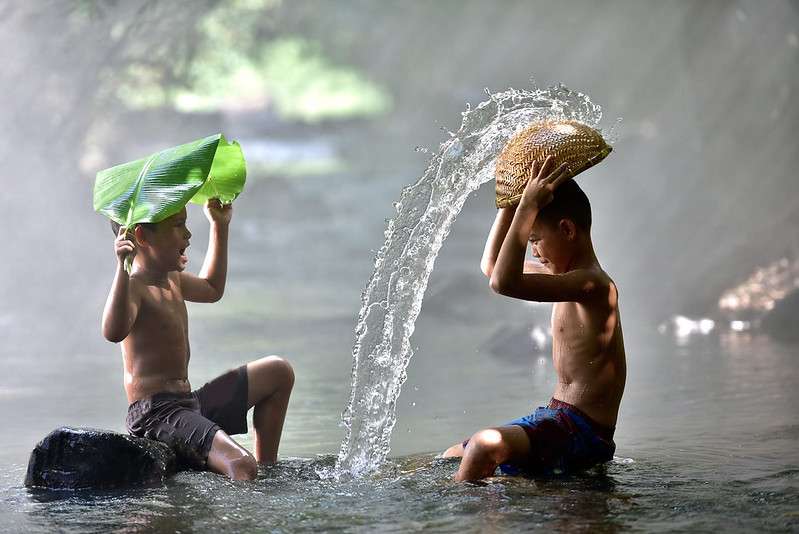 Careful vacation planning make for happy kids. (Flickr: Wonderful Vietnam)
6) Never Deviate from the Itinerary
Some of the best vacation memories come from the unplanned and the unexpected. You may not even know what you're missing until you happen upon it. Allowing for spontaneity in the daily plan leaves time to stop and watch a wacky street performer or sneak into a toy store or park.
7) Force Everyone to Do Everything Together
Each family is different, and with small children this doesn't come up as much as it does with tweens and teens who have decided opinions. It's okay to split up for a few hours and meet back up for lunch or dinner. Families aren't used to being together 24/7 and a little break is healthy for everyone.
8) Give In to Pleas for Souvenirs at Every Stop
There's nothing that ruins a visit more than endless pleading for a souvenir at every attraction. Instead give the kids a daily amount of "vacation mad money" and let them decide how to spend it. Very young children who don't understand the value of money may need a different approach where parents give them tokens that are good for one souvenir each.
(MORE: Packing Tips for Family Travel Abroad)
9) Rely on Cellphone Photos for Vacation Memories
There is a caveat to this tip. Most people take photos on their phone, post to social media and never do anything else with the photos until they need memory space and delete them. If you're more disciplined and upload them to your computer then snap away. Otherwise, use a digital camera or consider a travel photography service like Flytographer that will come to your location for a 30 – 90-minute photo shoot and send you the digital photos within a week.
10) Leave Home Without Snacks
Carrying snacks is an unwritten rule when traveling with kids. Hungry kids turn into "hangry" kids very quickly, and it's hard to regain the vacation vibe after that. If traveling to a foreign country, snacks that are familiar are especially comforting in a new destination.
Kristi Marcelle, a San Francisco Bay Area freelance writer and family travel expert, contributed this to MiniTime. She is a freelance travel writer and family vacation consultant.