South America with kids
By James Holland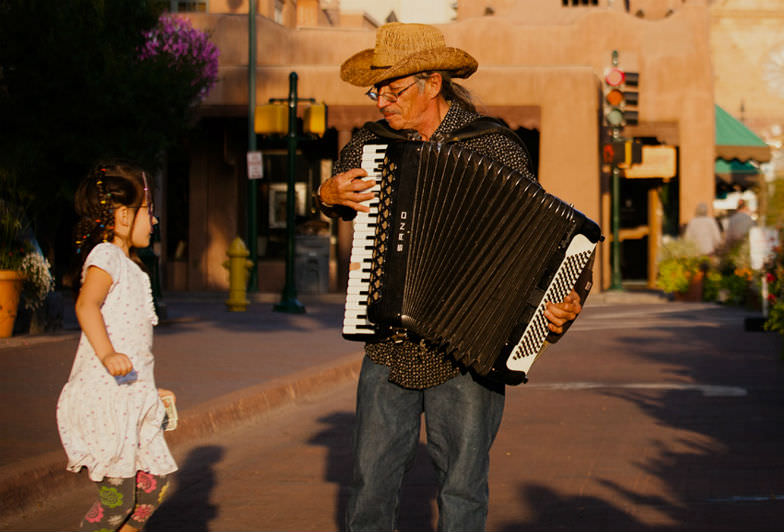 Exploring the streets of Cartagena is one of the best things to do with kids in South America. (Flickr: John Hughes)
For a lot of travelers, South America is a big unknown. Getting to know this achingly beautiful continent is worth the effort, however. From beach paradises to snowy peaks to the wild Amazon, options for family vacation in South America are literally all over the map.
Take a cruise through the jungle. Hike up to the world famous ruins of Macchu Picchu. Or be enthralled by the beauty of Cartageña's vibrant streets. Young animal lovers will love the biodiversity of Galapagos. Armed with a little Spanish, Portuguese, and a sense of adventure, you'll be ready to tackle these top ten things to do with kids in South America.
(MORE: Fun Water Activities for Kids in Bali)
Experience the wonder of Macchu Picchu
One of the most memorable things to do with kids while traveling is exposing them to the wonders of the world. Tucked in the Andes Mountains, the ruins of the ancient city at Machu Picchu in Peru is one such destination. Book a tour to the entrance. This will keep you and your family fresh for wandering the site as well as seeing landmarks. Places such as the Sun Gate and the Temple of the Sun are worth seeing. With enough time, you can even hike further around the area.
See old and new mix in Cusco, Peru
A gateway to Machu Picchu is the charming city of Cusco, a place with its own deep Incan history. See the Santo Domingo church perched on top of the ruins of the Incan Sun Temple. Visit the colonial buildings built on top of the old Incan walls. The cobblestone streets are as charming as anywhere else in the world. And the history of the city is apparent in the mixture of Incan and colonial architecture.
Galavant about with giant Tortoises on Galapagos, Ecuador
The animals will draw you in. The amazing biodiversity and the unique wildlife make the Galapagos a must-do family vacation in South America. Giant tortoises, sea lions, and many other unique animals are fearless. This one of the best things to do with kids who love animals. Take a tour, let your kids loose with a camera, and be inspired by this natural wonder.
Like water, like chocolate… Quito, Ecuador
One of the best-preserved colonial cities in South America, Quito's history and charm is undeniable. Amazing, gold-leafed churches and the fantastic Museo del Banco Central, showing pre-Columbian and colonial works of art, are highlights. One thing to keep in mind… Ecuador is quietly being rediscovered as having the some of the best chocolate in the world. Stock up by visiting Pacari and Kallari Chocolate for some of the most sought after chocolate in the world.
Take a cruise down the Amazon River
The Amazon is mighty. Brazil, Peru, Ecuador, and Bolivia offers a hub to explore this gargantuan rainforest. But either Manaus in Brazil or Iquitos in Peru are best for river cruises, taking you deep into the unbridled Amazon. See rare pink dolphins swim alongside your cruise. Witness the 'meeting of the waters' where the Rio Negro and the Rio Solimões rivers come together.
Play in the water in Florianopolis, Brazil
You can't take a family vacation in South America without visiting the beach. And Florianopolis has it in spades (42 to be precise). This perennial "best place to live" is split between the mainland and Santa Catarina Island. Like most beach destinations, water sports abound. Florianopolis is particularly rich with surf destinations like Barra da Lagoa. Paragliding, scuba-diving and surf lessons are available for all experience levels.
Go museum hopping in Santiago, Chile
One of the best things to do with kids in multi-layered Santiago, Chile, is to go museum-hopping. El Museo Nacional de Historia Natural, Museo de Ciencias y Tecnologia, and Museo Infantil are all great kid-friendly spots to visit. The last is geared towards those between the ages of 2-10. The Buin Zoo right outside of town is a must-see. And, of course, ski resorts dot the mountains within an hour of the city for something a little different.
Wander the old town of Cartageña, Colombia
The walled old town of Cartageña will enthrall you. Beaches, watersports and museums are all great activities, but you may be just as happy wandering around Ciudad Amurallada. Vibrant and colorful colonial-era buildings covered in bougainvillea line cobblestone streets. Visit the Castillo de San Felipe – built to stave off pirates. Round out your family vacation in South America with a visit to Volcán del Totumo for a mud bath. Beach lovers will appreciate Playa Blanca for snorkeling among coral reefs.
(MORE: 5 Best Spring Flower Spots in Europe)
Have dessert in Buenos Aires
World-class Buenos Aires is surprisingly kid-friendly and maybe even kid-centric. El Museo de los Niños and Museo Prohibido No Tocar are perfect for a family vacation in South America. Tamaiken is a wonderful biopark worth a visit. But one of the things to do with kids here is eat dessert. Track down the incomparable Alfajores, a delectable dulce de leche filled cookie. Or grab some helado, the local ice cream that comes in unique flavors such as cactus and dulce de leche.
Find the Jaguars outside Santa Cruz, Bolivia
Santa Cruz, Bolivia, is perfect for a family vacation in South America. Close to Pre-Columbian ruins like Tiwanaku and thrills like Sand boarding, this modern city offers plenty to do. However, you'll want to make time for The San Miguelito Conservation Reserve. This perfect Eco-tourist destination, a former cattle farm turned reserve, overflows with wildlife, especially jaguars. One of the most unforgettable things to do with kids is to see a reclusive jaguar in the wild. And your best bet is here.
James Holland of Another Spur on the Road contributed this to MiniTime.