Things to do with kids in Palm Springs
By Holly Rosen Fink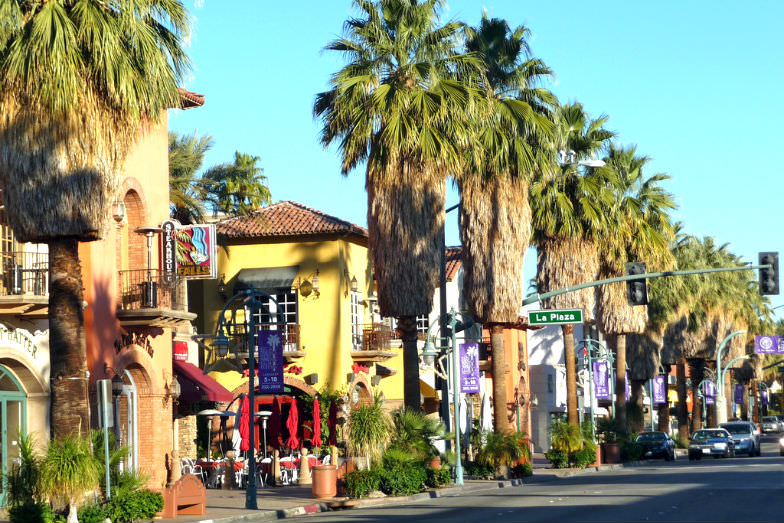 Palm Springs, CA (Flickr: Patrick Nouhailler)
Located at the base of the Mount San Jacinto Mountains, Palm Springs is known for year-round sunshine, stunning landscape, palm tree lined streets, and striking architecture. In the past Hollywood A-listers such as Frank Sinatra, Gene Autry, Bob Hope, and Sonny Bono have made it their home, and today it's Clint Eastwood and Leonardo DiCaprio that have fallen under its spell.
Unbeknownst to many, Palm Springs is also a real family getaway. Whether you go for a few days or a full week, you won't run out of things to do with kids. From air and art museums to jeep tours in the desert and water parks, the city has a wide variety of activities for parents with young children.
Family-friendly Palm Springs is very easy to get to, being a mere two-hour drive from Los Angeles, San Diego, and Mexico and an easy flight from Phoenix, Arizona.
Here's the lowdown on the top eight things to do when visiting Palm Springs with kids:
(MORE: Find wonderful kid-friendly hotels to stay in Palm Springs.)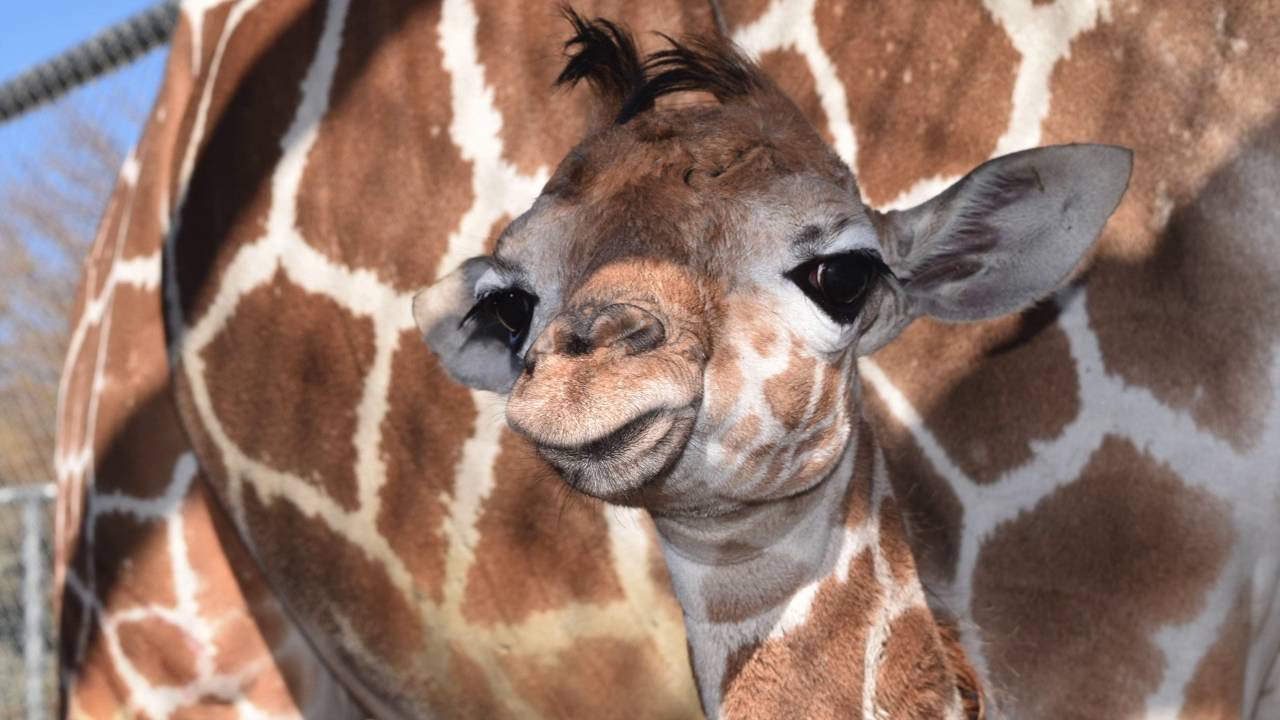 Baby giraffe at Living Desert Zoo (Photo: Cactus Hugs)
The Living Desert is a zoo and botanical spread over 1,200 acres. From a variety of cacti and palm trees, you will see a big selection of desert foliage. It is also home to a plethora of animals from Africa to North America including giraffes, birds, tortoises, lizards, warhogs, zebras, goats, meerkats, and cheetahs. When the heat gets too intense, you can nip into the Animal Hospital for a demo. Young boys won't want to miss the G-Scale Model Train Exhibit, complete with miniature desert trains. The park offers tram rides, demos, and educational workshops throughout the day. Find hours, directions, and entrance fee info here.
The Palm Springs Aerial Tramway takes you 8,516 feet to the top of the Santa Rosa and San Jacinto Mountains National Monument in a rotating tramcar. The floor of the car rotates so you and your kids can get a 360-degree view of the Coachella Valley. At the top, you have the option to go hiking or walk around the station. There are also restaurants, a bar, gift shop, and photo kiosk as well as restrooms and other amenities. The panoramic views from the top are stunning including Joshua Tree National Park to the left, Palm Springs and its nearby towns below, some of the many wind generators that line the Coachella Valley at the bottom of the mountain, and the Salton Sea to the right. Ticket prices and admission info can be found here.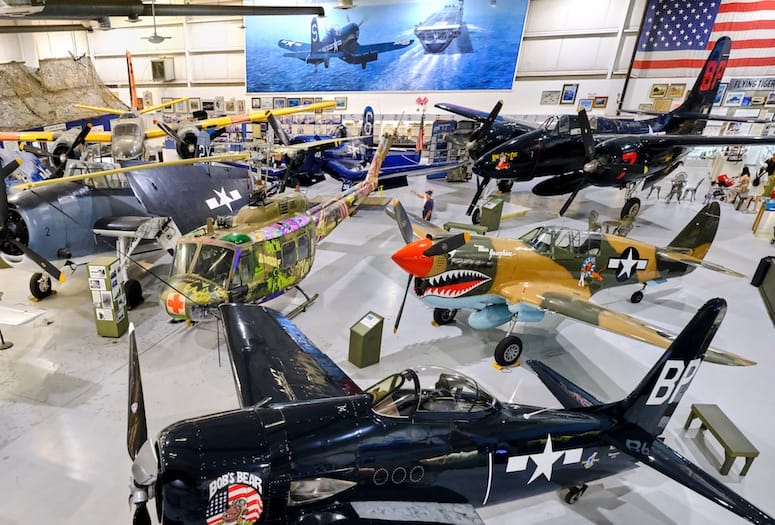 Plane at Palm Springs Air Museum (Palm Springs Air Museum)
The Palm Springs Air Museum is a non-profit educational institution and home to one of the world's largest collections of flyable WWII airplanes. In addition to the aircraft, related artifacts, artwork, and library sources are used to perpetuate American history. There are real veterans who act as docents ready to educate and inform all guests about WWII's history and talk about their experiences. You will see Warbirds, vintage cars, enter a real B-17 "Flying Fortress" bomber, and be able to test flight skills on simulators in the library. Pricing and hours can be found here.
For a real adventure your kids will find truly memorable, take a Red Jeep tour in the San Andreas Fault. It will take you through the desert where you will learn about geology, earthquakes, Cahuilla Indians, and the vast landscape created by the collision of the Pacific and North American tectonic plates. The views and scenery are dazzling, and the tour guides have a vast knowledge of the area. For info and to book, head here.
(MORE: Experience more desert adventures with other kid-friendly attractions in Palm Springs.)
Located in the heart of the downtown area, the Palm Springs Art Museum offers a taste of American, Western American, Native American, and Mesoamerican art and artifacts. The museum has 28 galleries, five art storage vaults, two sculpture gardens, and resource centers. Its permanent collection houses more than 55,000 objects. Ticket details can be found here.
For classic Hollywood lovers, you can find a bit of movie magic in the desert. Palm Springs has long been known as a hideaway for film stars, and as a tribute it, has its own Walk of the Stars. You can introduce your kids to big names such as Frank Sinatra, Bob Hope, Gene Autry, Roy Rogers, and other Hollywood greats as you walk through downtown Palm Springs. More info can be found here.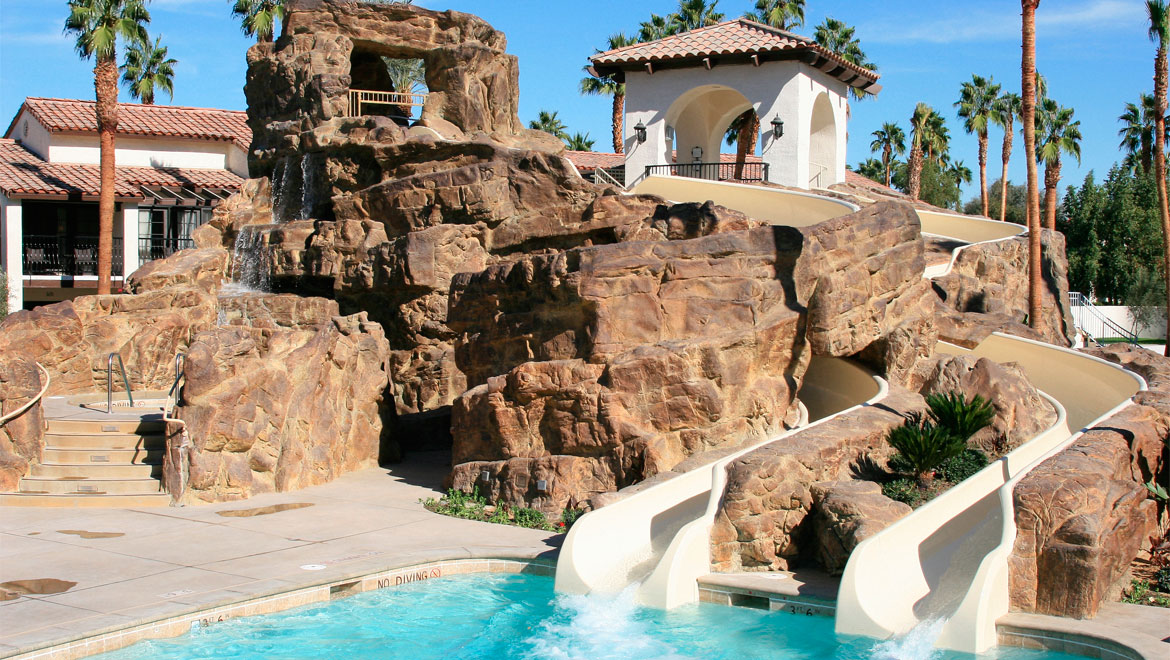 Splashtopia Water Park (Omni Resorts)
Splashtopia is located at the Omni Rancho Las Palmas Resort & Spa, the only area resort to have its own water park with water slides and a lazy river. There are two 100-foot water slides, a small beach for young children, a Jacuzzi, and a water-play area with fountains and sprinklers. There is also a big splash pool nearby.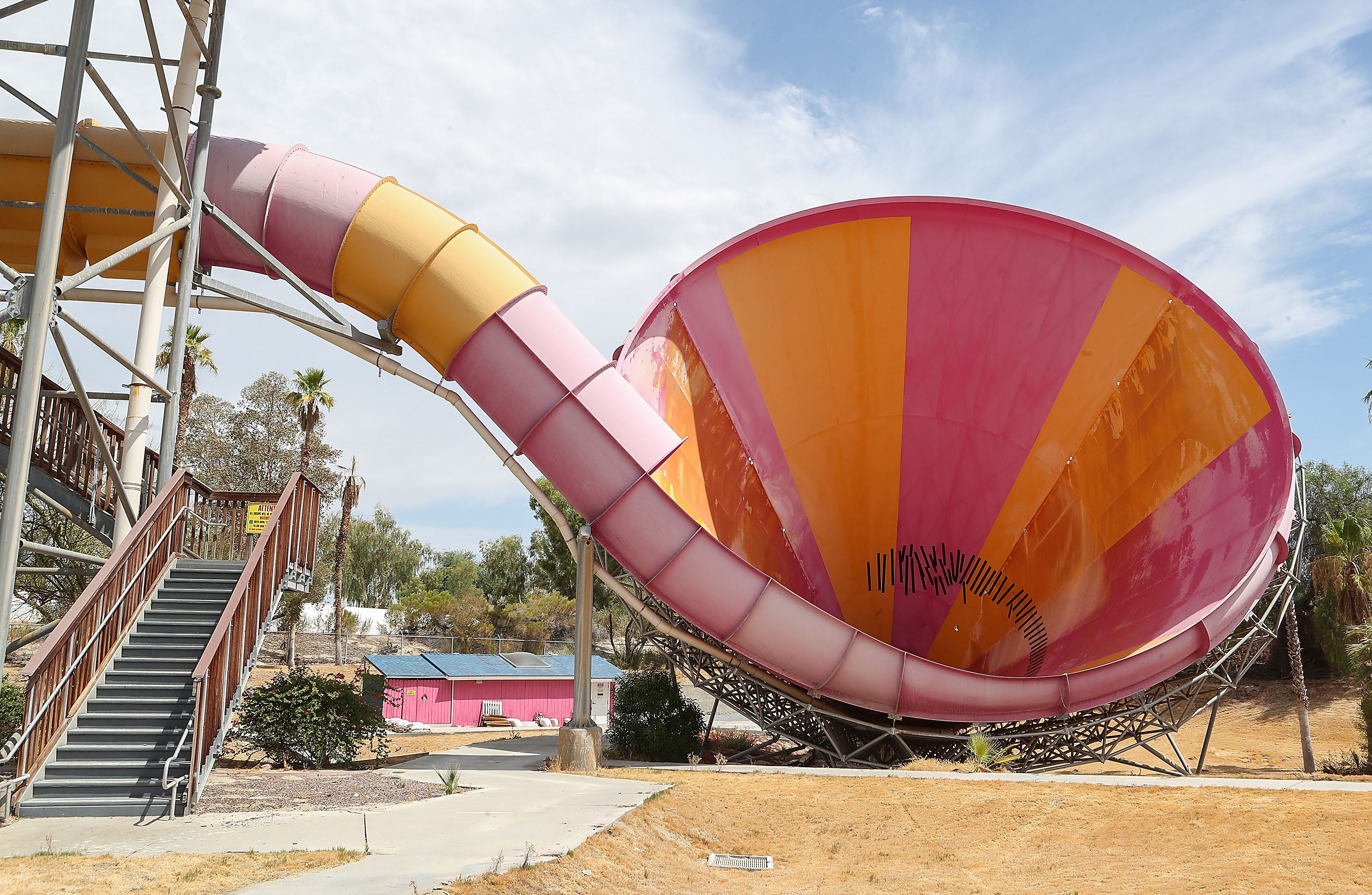 Wet'n'Wild Palm Springs Water Park (Wet'n'Wild)
Wet & Wild, formerly Soak City, is a large water park located very close to the airport. It offers 20 water rides and attractions, including 13 water slides, a big wave pool, a lazy river tube ride, and a kids' activity area. You can get a locker, food, and souvenirs. More info and tickets can be found here.
Holly Rosen Fink of The Culture Mom contributed this to www.MiniTime.com.