Caribbean with kids
By Rowena Carr-Allinson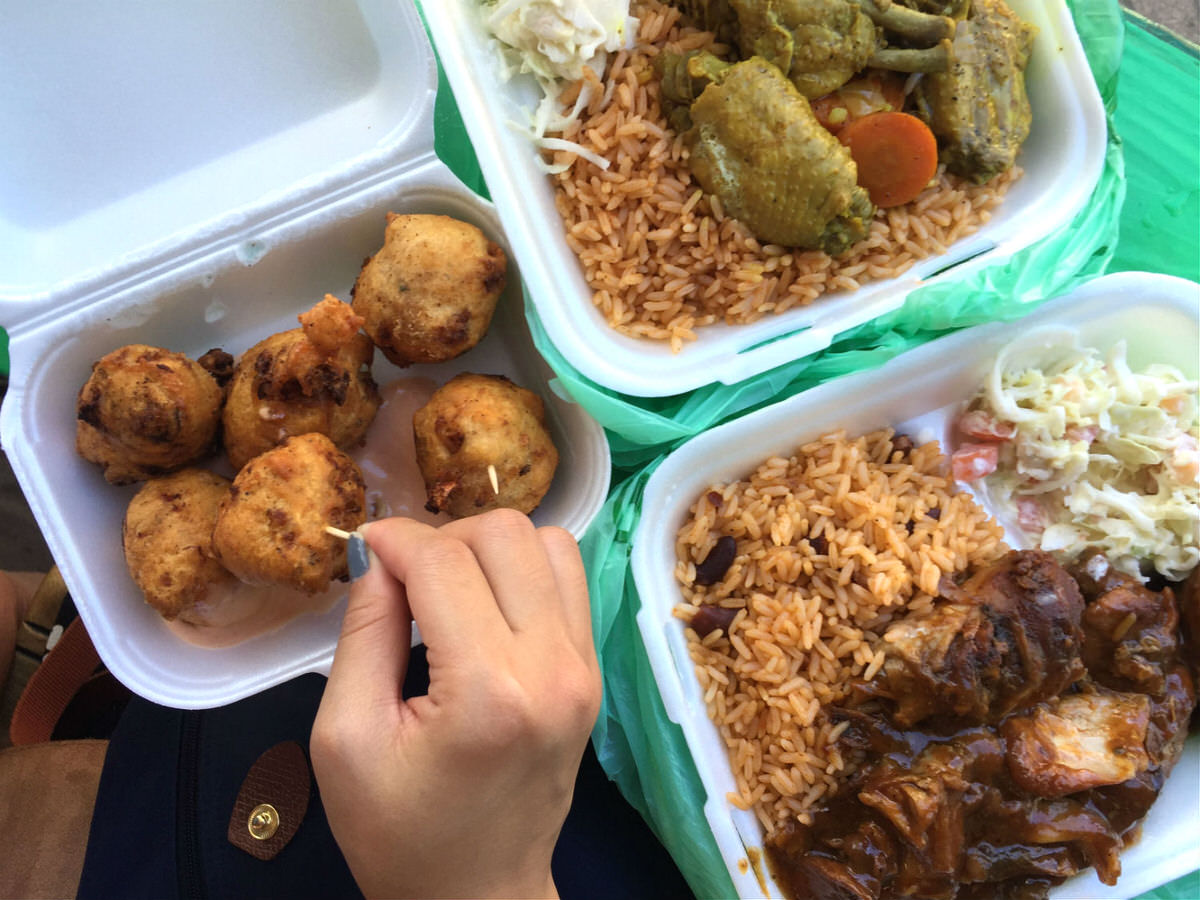 Conch Fritters in the Bahamas (Photo: Michelle Rae Uy)
The Caribbean's food is rich in flavors and fascinating exotic, local ingredients especially fruit, fish and vegetables. Discover the island's local delights on your trip with the kids. But beware, it's wise to enquire about the spice-factor before you commit, just in case!
Here are some of the local dishes you must try when visiting the Caribbean islands with your family.
(MORE: Five Caribbean Islands to Visit with the Family in 2016)
Conch Fritters in the Bahamas
A traditional Bahamian recipe made with conch, this shellfish dish is delicious and make the perfect appetizers. The conch shells are also amazing for the kids to discover and play with!
Grilled Lobster in Anguilla
It sounds fancy but lobster, just grilled, freshly picked from the sea is the most simple dish there is and impossible not to love. The best place to sample? Scilly Cay, where it's all done 'barefoot' style on the beach.
Chicken and Pineapple in Guadeloupe
Also known as Pineapple Chicken Rundown, this recipe from Guadeloupe uses plenty of coconut milk, cooked down to thicken, with chicken and sweet pineapple chunks. What's not to love?
Exotic fruit salads in Nevis
There's nothing quite like the fresh exotic fruit on offer in the Caribbean. In Nevis, you'll love the papaya, mangoes, tamarind and ackee served for breakfast at the amazing Nesbit Plantation.
Stewed Salt Fish in St. Kitts
Not always the prettiest dish, the National dish of St. Kitts is a mix of local vegetables, spices and coconut with salted cod, and served with spicy plantains, dumplings and well-seasoned breadfruit.
Grilled Snapper with Creole Sauce in Martinique
The secret of this Creole dish is the great combination of flavors, ranging from coconut oil, lime juice and soy sauce to chilies, garlic and ginger pastes, as well as the slow cooked onion and tomatoes.
Crab and Calaloo in Trinidad & Tobago
Callaloo is made with the dasheen plant's tender leaves. A little similar to baby spinach, the dasheen is stewed with coconut milk. Okra, onion, hot pepper (to taste) and garlic are added and simmered for an hour. The crab is then added in and after the shell is taken out, the mix is whisked or pureed before being served.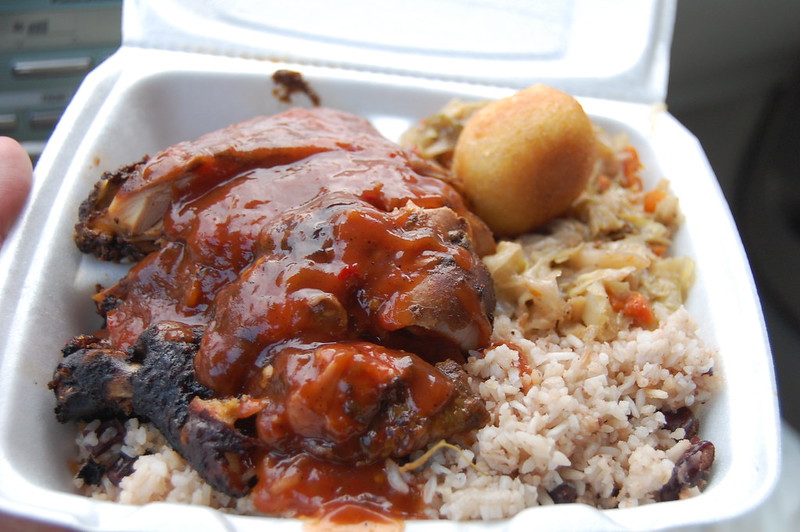 Jamaica's famous Jerk Chicken (Flickr: stu_spivack)
Jerk Chicken in Jamaica
One of the Caribbean's most famous dishes, jerk chicken is a hot and spicy, fiery dish beloved by Jamaicans. The dry-rubbed or wet marinated meat is covered in 'pimento' spice and served with rice, plantains and vegetables.
(MORE: 5 Irresistible Islands to Visit with the Kids)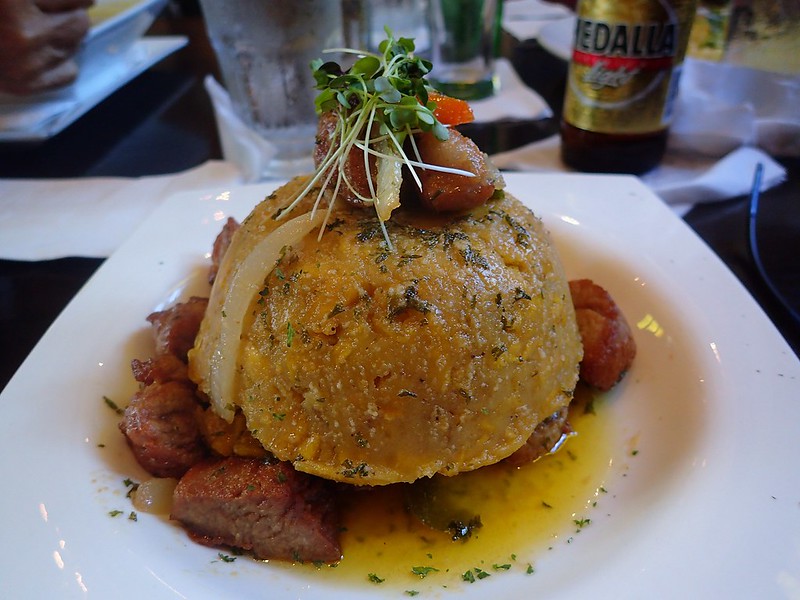 Mofongo in Puerto Rico (Flickr: Carlos A. Aviles)
Mofongo in Puerto Rico
Fried plantains make up the main part of this dish, mashed with salt and water and made into a ball. Served with pork cracklings or bacon inside it (and pretty much any other type of fish or meat!), it's then dressed with a type of broth, fragrant with garlic and oil.
Fried Plantains in Antigua
Originally an African recipe, fried plantains has become popular wherever plantain trees grow! And, with good reason, the delicious veg look like bananas but taste more like sweet potatoes!
Puerco Asado in Cuba
A classic that has travelled far and wide, the Cuban slow roast pork has become an international favourite. A version of pulled pork, it's tender, slow cooked and almost sweet.
Coconut Sugar Cake in Barbados
The kids will love this simple yet tasty baked treat popular in Barbados. The cake comes in pink, white or brown, thanks to food dye and is made from sugar and coconut – it's really very sweet!
Rowena Carr-Allinson contributed this to MiniTime. Since the arrival of her son in 2011, she has taken him everywhere from Bangkok to NYC, writing family friendly articles en route.