Tips for a fantastic cruise with the family
By Jodi Grundig
Family Travel
Check out these time-tested tips for a cruise of a lifetime. (Flickr: David Nitzsche)
You've planned and paid for your family cruise to the Caribbean, and now you are ready for your family vacation to start. But you haven't been on a cruise before, you haven't gone for quite sometime or it's your first time going with the kids in tow, and you have no idea how to make the most of it. Don't fret!
Here are some things to keep in mind to make sure you have the best family cruise vacation possible.
Your First Day
Cruise ships in the Caribbean (Flickr: Roger Wollstadt)
Your arrival day on the cruise ship is the first official day of your cruise, so be sure you are completely prepared to enjoy your vacation right when you arrive. Although guests usually can't access their rooms until later in the day, you'll be able to enjoy most of the on board amenities throughout the day, so arrive early if you can. Check with your cruise line to see if you need to get an on-board time from them in advance.
Most cruise lines will have you check your bags before boarding and will deliver them directly to your stateroom later in the afternoon. So, packing a day bag is important. You'll want to include any essentials that you'll need throughout that first day. Because many guests arrive at the ship later in the day on the first afternoon, and/or keep their swimsuits in checked bags, you may find that the pool areas are less crowded on this first day. It's a good idea to either wear your swimsuit under your clothes or include them in your day bag. Remember that you'll need to carry the day bag with you until you can access your room, so be sure that it isn't too heavy.
Things to Do Aboard Your Cruise
You are likely to find a lot of activities aboard. (Photo: Carnival Cruise Lines)
Regardless of the cruise line that you choose, you are likely to find more activities aboard than you can actually do over your vacation. Most cruise lines will provide you with a daily schedule. Bring along a highlighter so you can go through the schedule daily as a family and decide what you want to do. Be sure to take advantage of adult-only areas when your children are in the kids' club. They are generally less crowded and more relaxing than the family areas.
Islands to Visit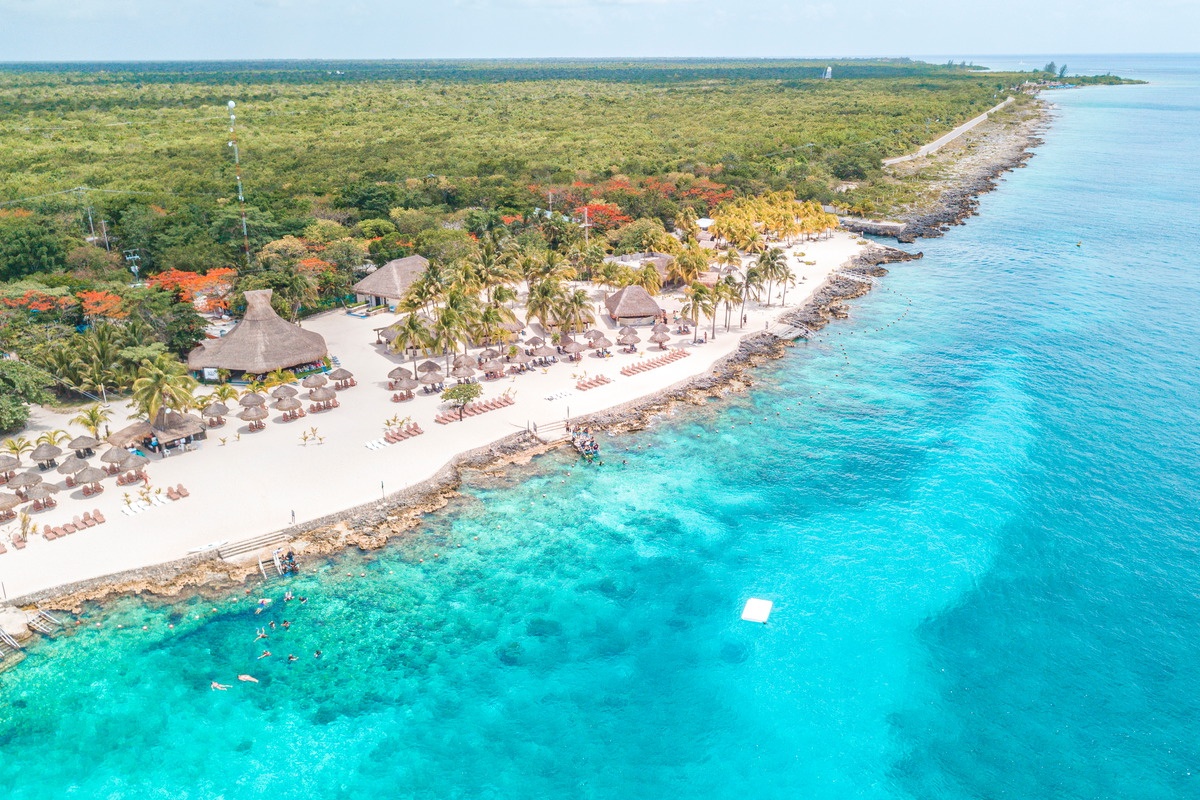 Cozumel (Photo: mexperience.com)
The ports-of-call for your cruise ship should be a secondary factor in determining what cruise you take, because you'll spend more time on your cruise ship than on land. There are numerous ports that cruise ships commonly visit, like Cozumel and Costa Maya, Mexico, Barbados, Antigua, Falmouth and Ocho Rios, Jamaica, Freeport and Nassau the Bahamas, St. Thomas/St. John, St. Maarten, San Juan, Puerto Rico, and Grand Cayman. In addition, several cruise lines, including Disney Cruise Line, Princess Cruises, and Royal Caribbean, have private islands where guest can enjoy a relaxing, safe day without crowds. These stops are often the highlight of a cruise.
There are a variety of different excursions offered by the cruise ship at each port. The quality of these vary greatly, so do some research before booking. While you can skip booking an excursion and take a cab to the port's attractions, remember that there is some security in booking through the cruise line. For instance, if the ship can't stop at a port due to weather conditions, your money is likely to be refunded if you booked through the cruise line.
(MORE: Find great ideas for an unforgettable cruise in the Caribbean with the family.)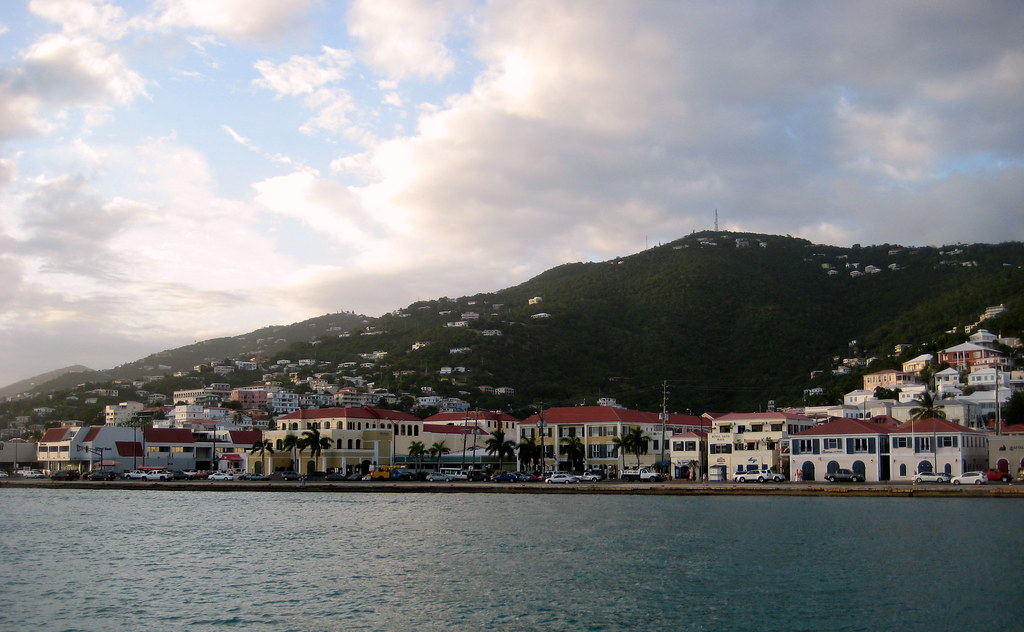 US Virgin Islands (Flickr: yawper)
When looking at ports, consider that if you stop in the US Virgin Islands and Puerto Rico, it's possible that your domestic cell phone plan is valid there (check with your provider in advance). If so, it's a good way to catch up with folks back at home before heading out again.
If the activities at a port don't interest you, it may be a good opportunity to stay on the ship. The cruise lines still plan activities and serve meals on board, and it can often be great way to enjoy the ship's amenities and activities.
Regardless of what you choose to do on-board, a Caribbean cruise is a great way to relax with your family.
Jodi Grundig of Family Travel Magazine contributed this to MiniTime.