Africa with kids
By Rowena Carr-Allinson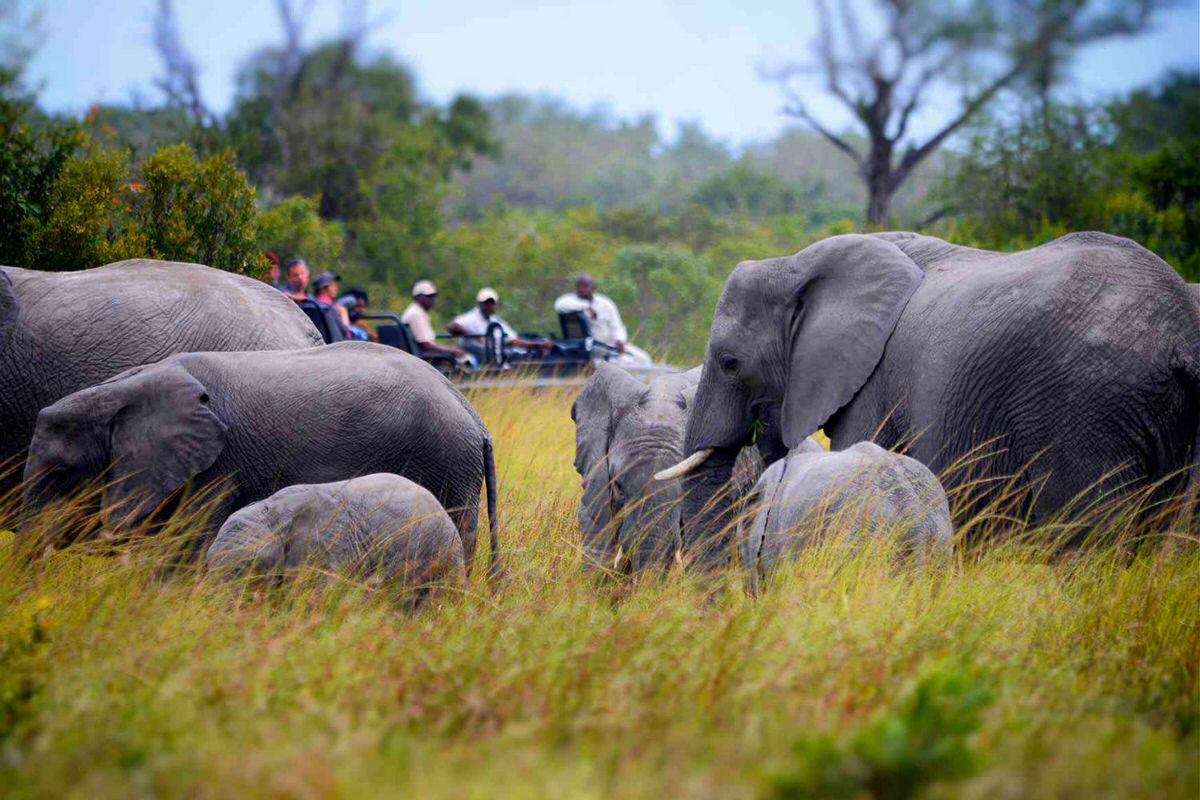 Elephants in Sabi Sands (Courtesy Sabi Sands)
It's one of those trips that features on our bucket list forever, waiting for the right time. Going on safari in Africa is a real adventure many always dream of. It's a trip of a lifetime to take with the family, before the kids are too old to feel the magic.
We've found five amazing family-friendly safari trips where you can discover the finest nature has to offer, get up close and personal to wildlife, and still enjoy all the luxury trimmings. Live the dream adventure in Africa where plains stretch as far as the eye can see and creatures roam free. Here's how to live the 'Out of Africa' dream in style so get ready to fire up your imagination.
(MORE: Big Game Safari Parks in the US)
Sabi Sands, South Africa
Head to the unspoiled bush of the Sabi Sand in South Africa. It's one of the best 'Big Five' game safari parks in Africa, situated in the southwestern corner of the world-renowned Kruger National Park. With no fences between the private game reserve and the Kruger Park, animals roam free. It's a great place to spot the famous 'Big Five' (i.e. lion, leopard, buffalo, elephant and rhino) as well as graceful giraffes, zebras and wildebeest aplenty.
Make your base at Chitwa Chitwa, originally a private retreat where the family-friendly Charlsy Suite offers a lake-view deck with its own swimming pool. It's the perfect spot to watch wildlife congregating at the watering hole. It even has an ensuite with a bathtub, which is a very welcome luxury when on safari, and an iPod docking station!
Travel with The Luxury Safari Company
Moremi Game Reserve, Botswana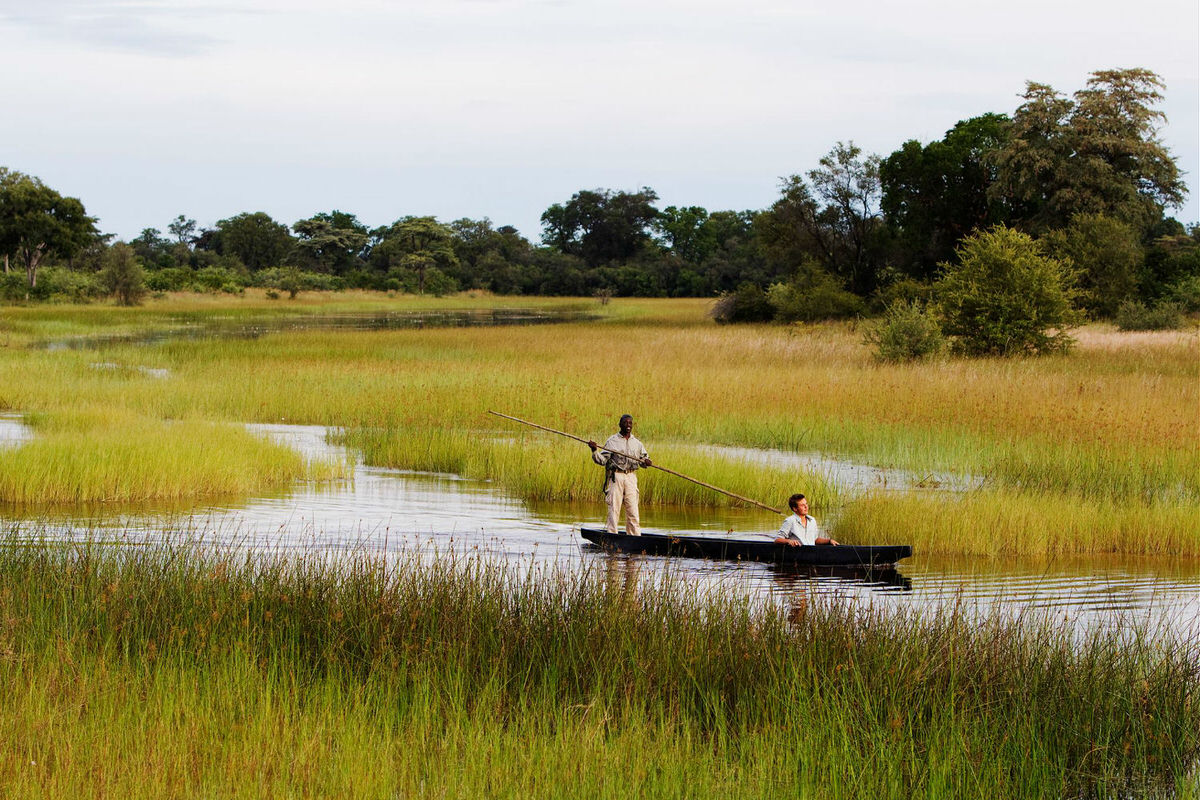 Boating safari on the legendary Okavango Delta (Courtesy Botswana Tourism)
Discover the beauties of Botswana. Stay in fantastic tented accommodation near the Maunachira River in the Moremi Game Reserve, one of Delta's prime areas for game-viewing. Voted the 'best game reserve in Africa' by the African Travel and Tourism Association, it's the first reserve in Africa established by the Batawana people of Ngamiland in 1963. The only officially protected area of the Okavango Delta, it has one of the most diverse ecosystems on the continent. Think 400 species of birds and the 'Big Five.' It's a unique mix of floodplains, wetlands, grasslands and forests. Daytrips include boating safaris on the legendary Okavango Delta, as well as game drives and bird watching. Kids will learn to fish and cook the catch too, the old fashioned way.
Travel with Yellow Zebra Safari
Serengeti, Tanzania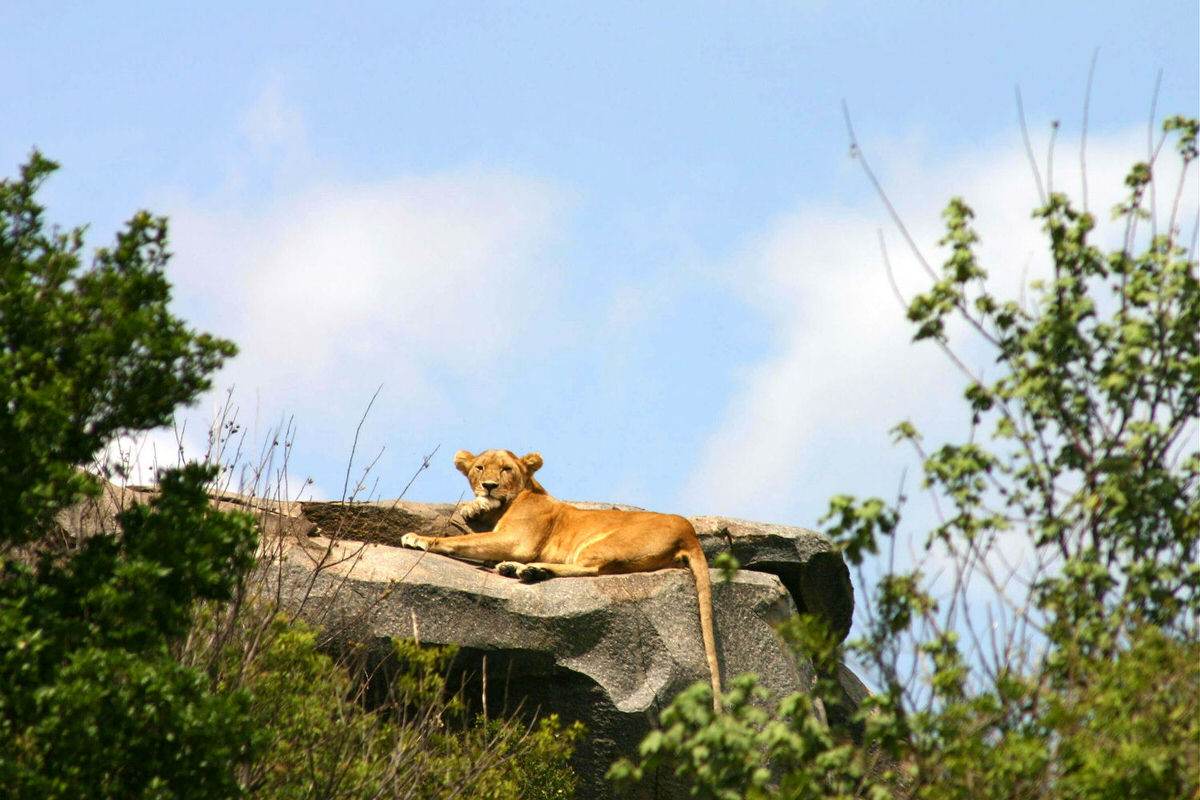 Lioness in the Serengeti (Photo: Charles J Sharp)
The Serengeti is famous the world over for its ecosystem and resident wildlife. It's the setting of without a doubt one of the greatest wonders of the world: the annual migration that takes place in the summer when over 1.5 million white bearded wildebeest and 250,000 zebras are on the move. Home to the much sought after 'Big Five,' it's also rich in gazelle, hyena, baboons, wild dogs and giraffes, amongst other species.
To stay in total resort comfort while still experiencing the safari feel, the Four Seasons Serengeti offers everything you need on site, including the kid-friendly Kijana Klub, a safari-themed Kids Club with plenty of fun activities. Mahlatini offer a dual vacation with a stop in Zanzibar's Baraza Beach Resort & Spa where you can laze on the beach, snorkel or dive and daydream about your African adventure.
Sirikoi, Kenya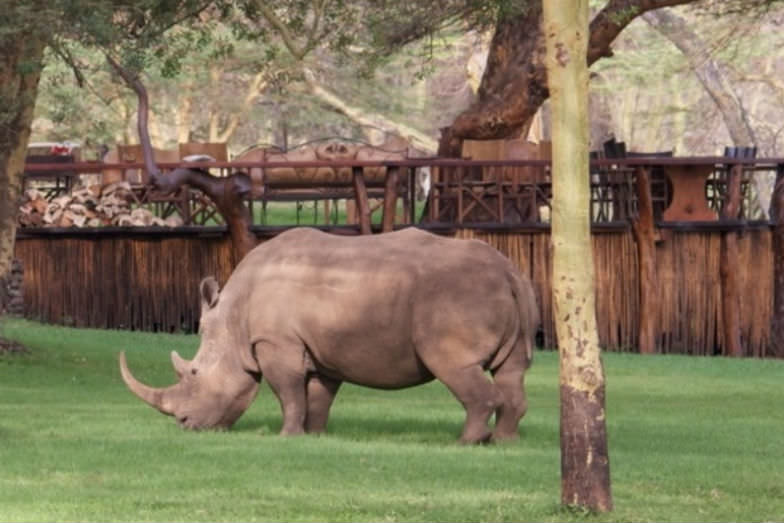 Rhino in Sirikoi (Courtesy Sirikoi)
For something a little different, try the family-friendly Sirikoi in of Lewa Wildlife Conservancy in Kenya. Lew is home to superb game viewing, being one of the most densely packed areas for animals. You'll find black and white rhinos, the world's single largest population of Grevy's zebra, as well as elephants and buffalo, giraffes, lions, cheetahs, and over 400 species of birds.
Stay family style with Willie and Sue Roberts in a two-bedroom house away from the main lodge. As well as the usual jeep safaris, one can set up helicopter trips, biplane excursions, fishing, wild swimming, horse riding and visiting local Masai homesteads. What more could you ask for?
Travel with The Luxury Safari Company
Masai Mara, Kenya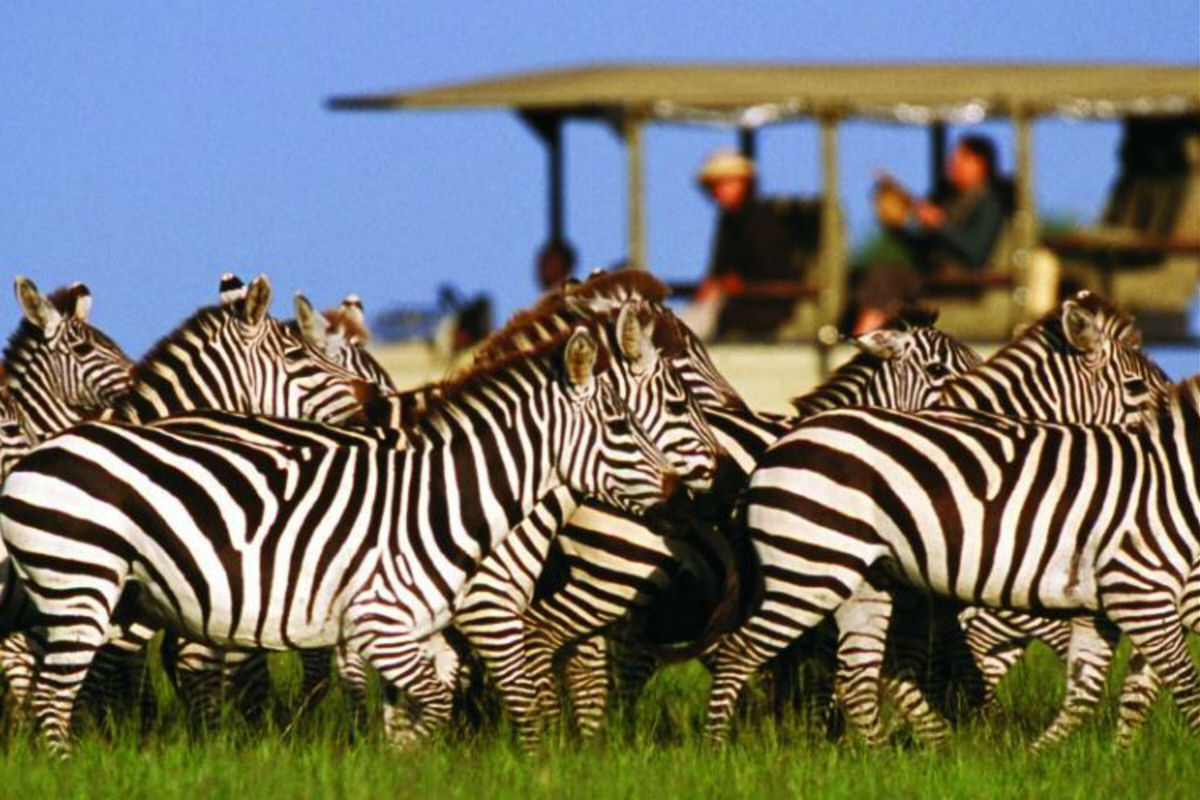 Zebras in Masai Mara (Courtesy Mahlatini)
If you watched the famous Big Cat Diaries, you'll know the Masai Mara. Mahlatini offers itineraries in Kenya's plains with specialized kid-friendly guides, even arranging early mealtimes to make sure the little ones stay on routine and happy. Visit the Great Rift Valley while staying in a 6,000-acre ranch, see the flamingos at Naivasha or go camping in the Mara where you will come across zebra, giraffes and warthogs aplenty. Kids will love the 'warrior' program teaching them bush and survival skills, as well as how to make a bow and arrow and identify and track animals on foot. Visit the Masai warriors homes, and, perhaps get lucky and see the legendary big cats too like majestic lions or speedy cheetahs? The tours come with your own private guide, a driver and chef.
(MORE: 8 Thrilling Ways to Interact with Wildlife on Vacation)
SkySafari in Tanzania
If you don't want to sit in a bumpy jeep for hours on end, this is the truly luxurious way to safari. Hop aboard Elewana's jet for a private flying safari. Feel like a zillionaire as you take in the views from above and hop from lodge to lodge and from bush airstrip to zebra covered field! Covering even more ground, the SkySafari takes you from the foothills of Kilimanjaro's sister mountain, Mount Meru, to the magical tree houses in Tarangire, a park famous for its elephant population, where you'll stay in beautiful wooden perched accommodation amidst the baobab trees. Then it's onto the dramatic Ngorongoro Crater where you can spot buffalo, giraffes and even the elusive rhino, before heading to the Serengeti plains where the Big Five roam, and finally finishing off with a few relaxing days in Zanzibar.
Rowena Carr-Allinson contributed this to MiniTime. Since the arrival of her son in 2011, she has taken him everywhere from Bangkok to NYC, writing family friendly articles en route.
Click to rate this post!
[Total:

0

Average:

0

]