Weekend getaway ideas for families
By Katrina Brown Hunt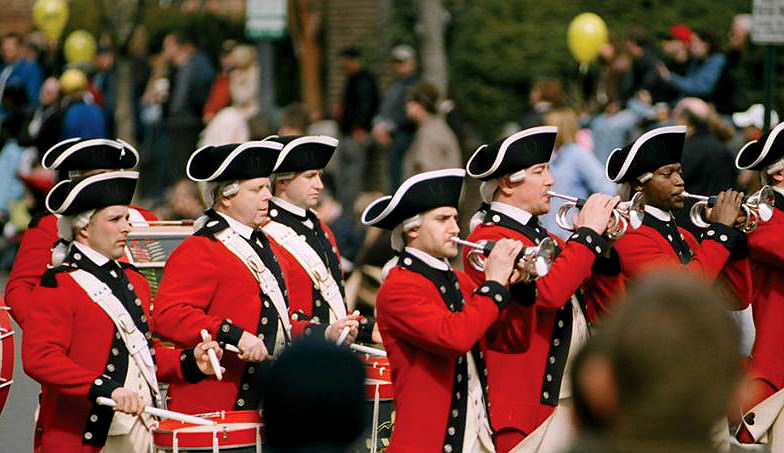 Birthday Parade in Alexandria, Virginia (Courtesy Alexandria Convention & Visitors Association)
For families around the nation, the three-day weekend honoring the February birthdays of Washington and Lincoln offers a welcome respite from the winter school grind—but also a chance to participate in the peak season for both ski and snowbird travel. A number of school districts around the country even give the kids the whole week off now, offering you the chance to turn a three-day jaunt into a real vacation. And despite the high demand for lodging this time of year, plenty of hotels continue to roll out good deals and enticements to make a fun family trip accessible to all—a move, no doubt, that even our beloved chief executives would have endorsed. Here are five locations with especially good offerings for the holiday:
Explore a National Park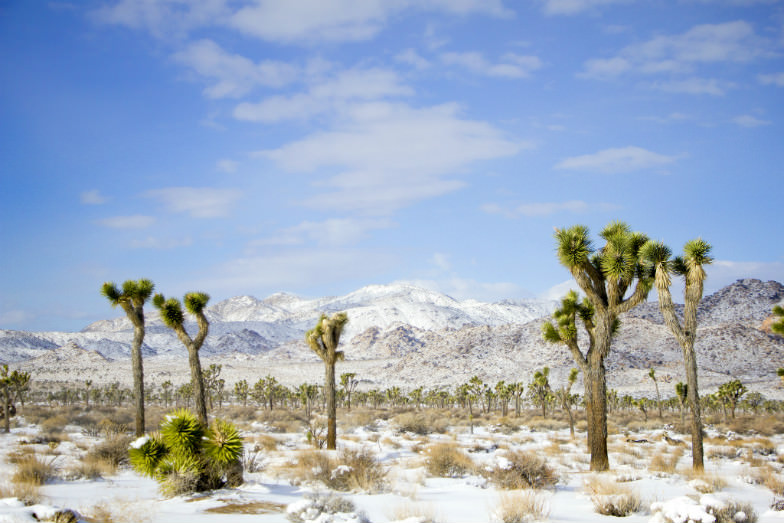 Joshua Tree National Park (Flickr: Joshua Tree National Park)
As a nod to the chief executives who helped create these parks, the National Park Service is offering free entry to every national park around the country on Presidents' Day Weekend. And some parks really shine during winter: At California's Joshua Tree, for instance, you can take advantage of cooler temps (highs of 60 during the day) to check out Skull Rock or take the kid-friendly hike with a ranger to learn about the park's desert tree namesake. Then you can contrast the rugged landscape with a fit-for-a-president stay at a hotel in the Palm Springs area, less than an hour away. The recently renovated La Quinta, for instance, which has a YMCA-staffed kids club, kid-friendly bicycle rentals and a total of 41 pools.
Whoop It Up in Historic Philadelphia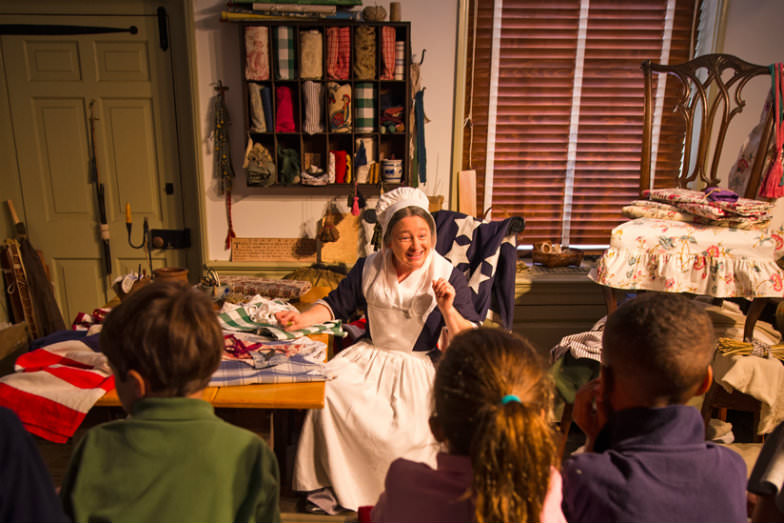 Betsy Ross House (Courtesy Historic Philadelphia)
In the name of democracy, there are plenty of free events around the historic district of Center City. At the Independence Hall Visitors Center, you can take a ranger-led gallery tour and learn how President Washington, in his way, created the job as he went (he's quoted as saying "I walk on untrodden ground.") At the Betsy Ross House, on Saturday, there will be Valentine's Day Chocolate Making, where you can see demos of how 18th-century Americans enjoyed the sweet treat. And at the Constitution Center (not free, but for now just $10), until the end of March you can see (for the first time) one of the 12 surviving original copies of the Bill of Rights, along with a first-edition stone engraving of the Declaration of Independence and the first public printing of the U.S. Constitution. To stay within walking distance from the Liberty Bell and the rest of the big sights, a good hotel pick is the Wyndham Philadelphia Historic District, whose rooftop pool has a great view of the heart of the city.
Play in the Snow at Mohonk Mountain House, New Paltz, NY
Tubing at Mohonk Mountain House (Courtesy Mohonk Mountain House)
This Victorian-castle hotel in upstate New York has been run by one family since the actual Victorian era, and it still knows how to treat its guest families well: they have an acclaimed (and complimentary) kids club and, this time of year, they also have excellent cross-country skiing, tubing, snowshoeing and ice skating, as well as lessons in curling. Better yet, the resort offers occasional Kids Stay and Eat Free specials during the year, and one will run during this year's Presidents' week—Feb. 16-21—so ages 12 and under get all their meals, plus afternoon tea and cookies, gratis (and that's not just kids-are-free hotel talk: the daily rate per child here can run about $150 extra per day). The only catch: you have to call the hotel directly (855-883-3798) to get the deal.
Toast Washington in His Hometown
To focus your celebration on the No. 1 guy, George Washington, you can't go wrong with his adopted Virginia hometown of Alexandria, eight miles from Mount Vernon. Leading up to the holiday, local restaurants trot out cherry-based dishes (since Washington will never live that story down), and on Monday, there's a mile-long Birthday Parade through Alexandria's Old Town that boasts of being the biggest and oldest parade for Washington. The weekend also brings a fun run, a walking tour where you can see where Washington slept, ate and did business over the years, and a Revolutionary War reenactment, featuring Redcoats, at Fort Ward Park. The local lodging options include two kid-friendly Kimpton hotels: the Hotel Monaco Alexandria, for one, does a kids happy hour every day at 4 p.m., with a wagon of toys and Wii competitions in the lobby, as well as Saturday night dive-in movies at the indoor heated pool.
(MORE: Find more weekend getaway ideas to do with the kids.)
Let the Kids Ski for Free at Keystone, CO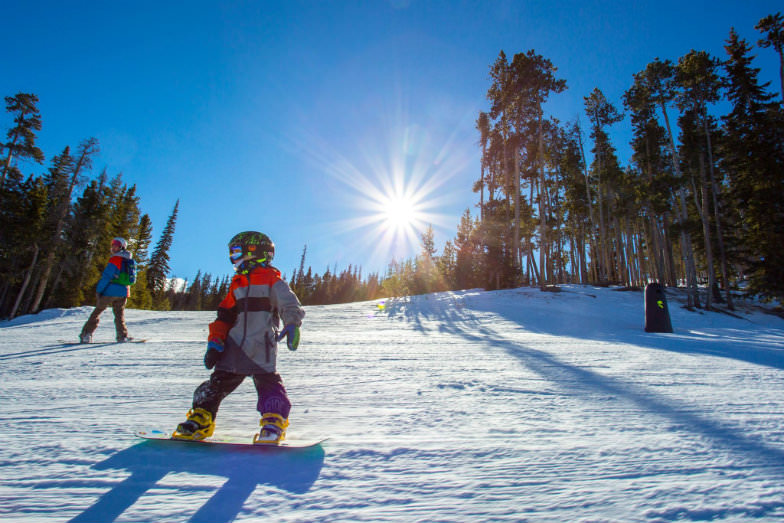 Snowboarding at Keystone Resort (Courtesy Keystone Resort)
Granted, Presidents' Day weekend is the peak of ski season so there's no avoiding some crowds, but Keystone gets extra credit for being kid-friendly even when they don't have to be. All season—with no blackout dates—kids ages 12 and under get free lift tickets with any stay of at least two days at a Keystone hotel or condo—and with no limit on the number of kids per family who qualify. Plus, its Kidtopia club runs all season, with disco tubing, a climb-able snow palace and ice skating—plus fireworks every Saturday night. Little kids get special treatment, too, at its new Burton Riglet park, where kids as young as 3 can try snowboarding. And despite the peak season, you can still book lodging: in our most recent search, family-friendly condo-style rentals start at $200 a night.
Katrina Brown Hunt contributed this to MiniTime.