Remember the Alamo, and don't forget your swimsuits
By Katrina Brown Hunt on May 24, 2016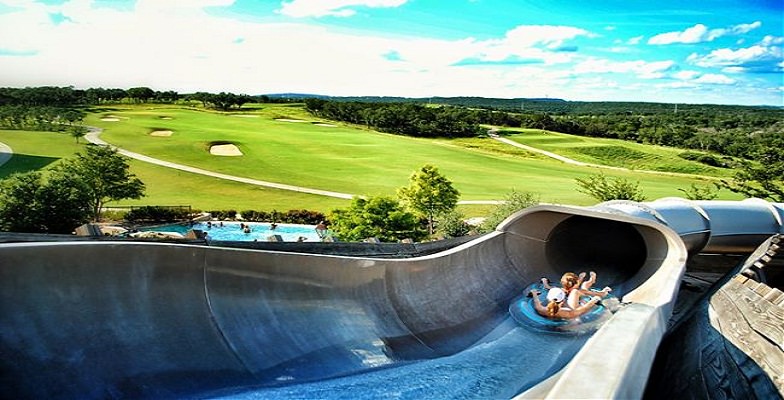 Waterslide at JW Marriott San Antonio Hill County (JW Marriott San Antonio Hill Country Resort & Spa)
For a place that rarely gets snow, San Antonio plays both sides of winter well. During the holiday season, the city and its wildly popular Riverwalk are awash in Christmas lights, luminaria (paper-bag lanterns) and fresh holiday tamales. But since this heart-of-Texas city usually has mild-weathered winters, the hotels' outdoor pools are also in full swing (and nicely heated to boot) alongside a generous assortment of lazy rivers and slides. Here are five hotels—many just outside the city in the Hill Country zone—where you can splash all winter long, or sometimes even get a view of the Alamo.
JW Marriott San Antonio Hill Country Resort & Spa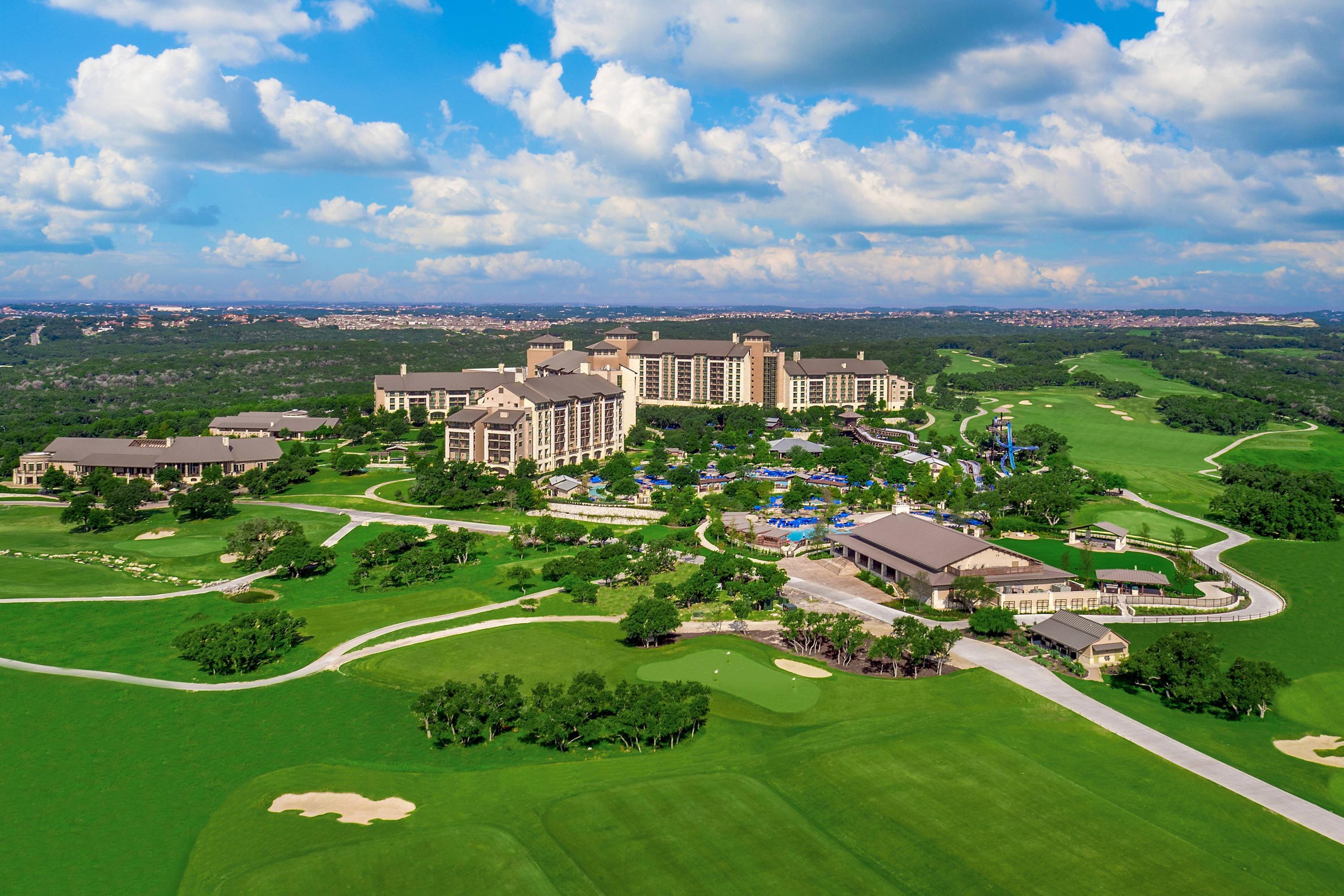 At six acres, this 1,002-room JW Marriott resort's River Bluff Water Experience is the biggest pool zone in the San Antonio. A 1,100-foot lazy river winds through native trees while a shorter (but still 650 foot) motorized river gives you some rapids and few more thrills. The two main pools, meanwhile, feature two kiddie slides, one 315-foot slide, and a zero-depth entry. Bonus: the water is seasonably comfy, heated to 82 degrees.
(MORE: Find kid-friendly things to do in San Antonio.)
Hyatt Regency Hill Country Resort and Spa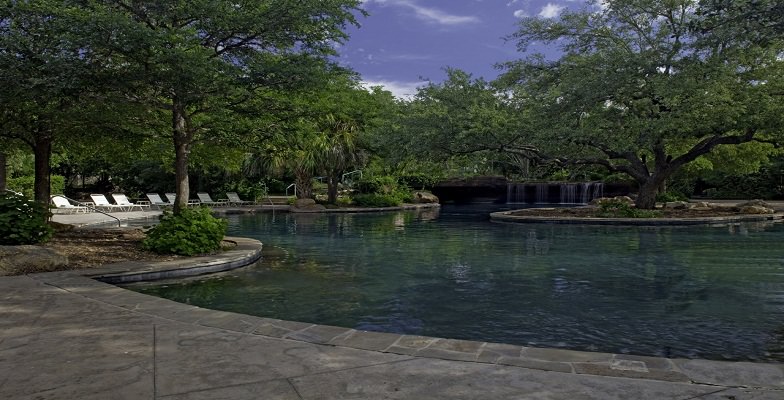 Pool at Hyatt Regency Hill Country (Hyatt Regency Hill Country Resort and Spa)
This 500-room, ranch house-style Hyatt Regency resort, 25 minutes from the Riverwalk, has a five-acre water playground with a 950-foot lazy river and two pools separated by a waterfall. Not that anyone could resist taking a dip in a giant pool shaped like the Lone Star State, but this time of year the Texas Pool is extra appealing, since it's also heated to a balmy 75 degrees. Come May, the resort will also have a FlowRider surfing simulator.
La Cantera Resort & Spa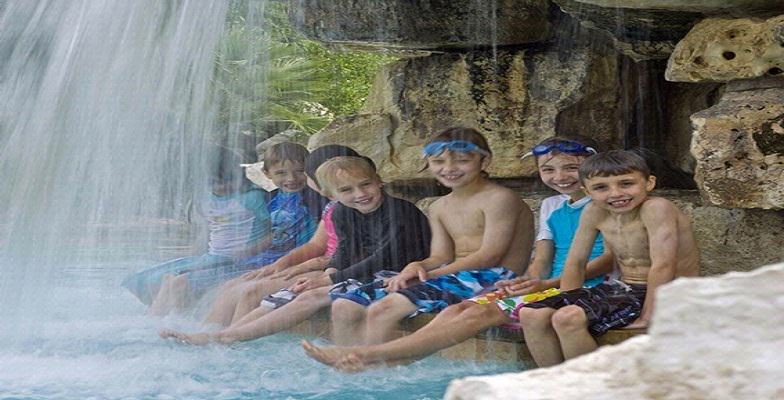 Kids at the Lost Quarry Pools at La Cantera (La Cantera Hill Country Resort)
The 508-room La Cantera Resort & Spa is filled with fun facts from Texas history and is aesthetically inspired by the area's famed King Ranch. The Lost Quarry Pools (named after the area's limestone mines) comprises six pools and three hot tubs—with the pools heated to 78 degrees—including separate pools for lap swimming, volleyball and a waterslide. This time of year, the resort also has an outdoor ice skating rink.
(MORE: View a family trip itinerary: 4 days in San Antonio with kids.)
Hilton Hill Country Hotel and Spa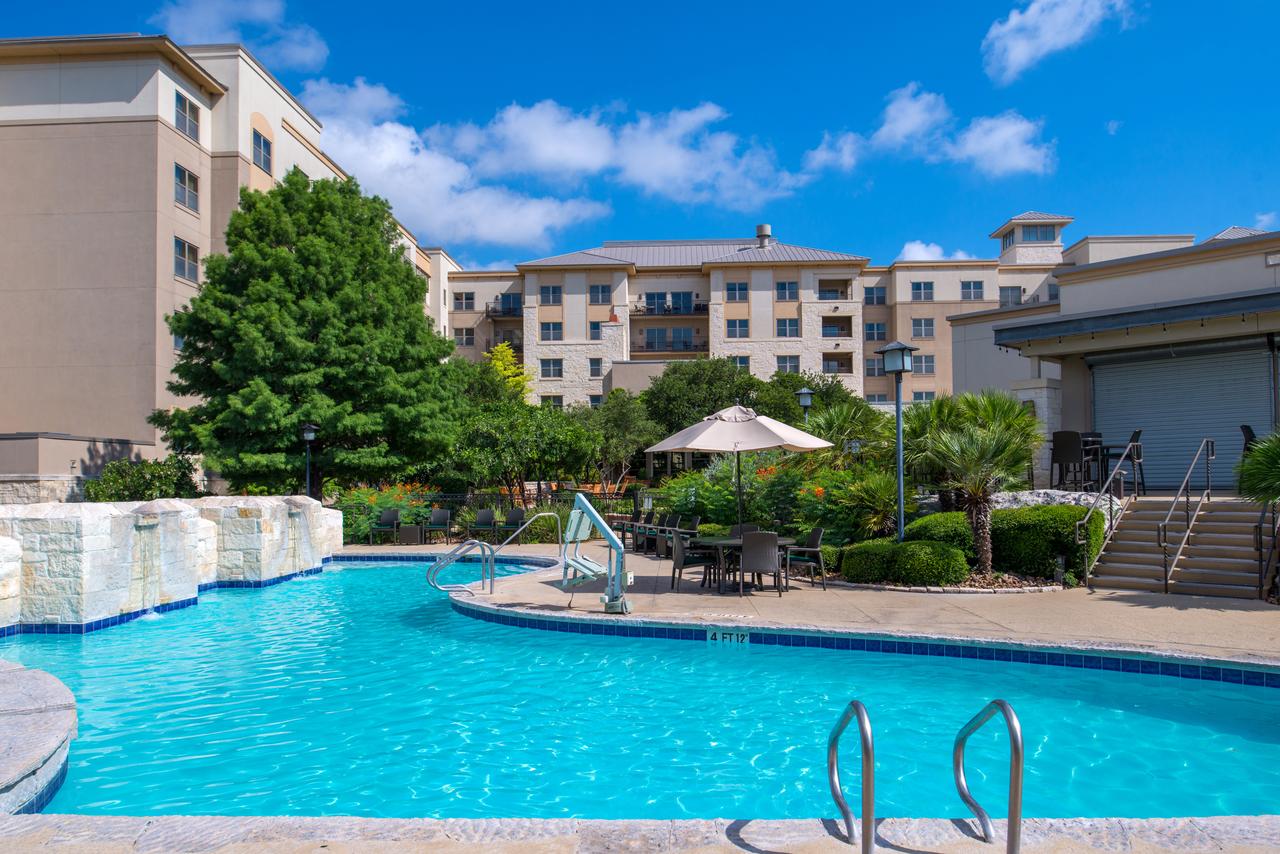 The hacienda-inspired hotel has three heated outdoor pools: a limestone-trimmed, lagoon-style pool with a fountain; a tot-friendly, beach-entry pool; and a lap pool for grown-ups. The 227-room Hilton resort also features play areas and a basketball court, but there is a large distraction next door: the hotel is less than a mile from Sea World, and offers a regular assortment of theme park-bundled packages, some of which include free admission for the kids.
Hyatt Regency Riverwalk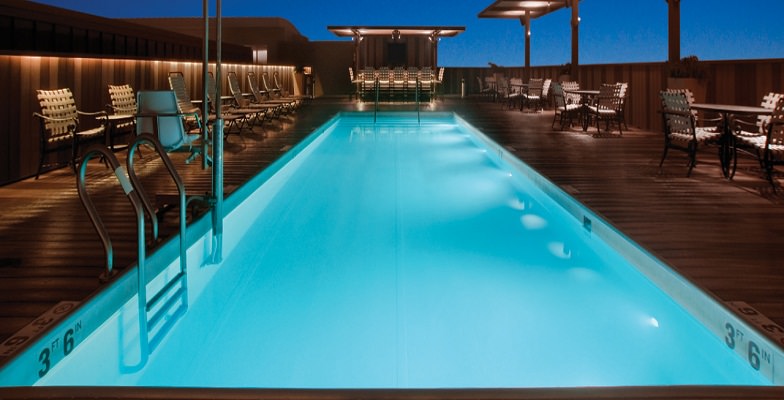 Rooftop pool at Hyatt Regency Riverwalk (Hyatt Regency Riverwalk)
There's no lazy river here, but kids will get a great birds-eye view of the city. This 632-room downtown Hyatt Regency is one of just a handful of Riverwalk-based hotels that have a rooftop pool. This hexagonal swimming hole—on the 11th floor—is bigger than most in town and offers 360-degree views of the city, including the Alamo.
Katrina Brown Hunt contributed this to www.MiniTime.com.