Kid-friendly things to do with kids in Rome
By Rowena Carr-Allinson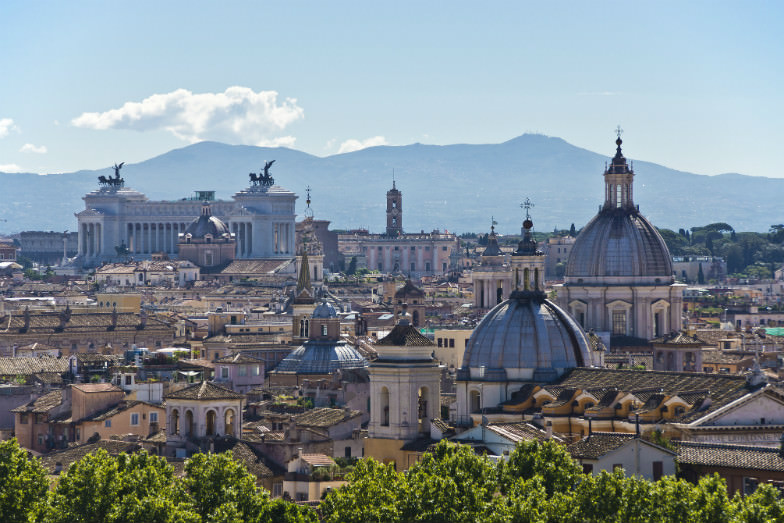 Rome skyline (Flickr: Bert Kaufmann)
1. WANDERING THE PARKS (AGES 0-8)
Whether you're pushing them around in a buggy, or they are making their own way, Rome's parks are ideal playgrounds for younger kids and an escape from the chaotic city's traffic. A must see is Villa Borghese where even the little ones will enjoy the panoramic views of Rome at the Pincio viewpoint.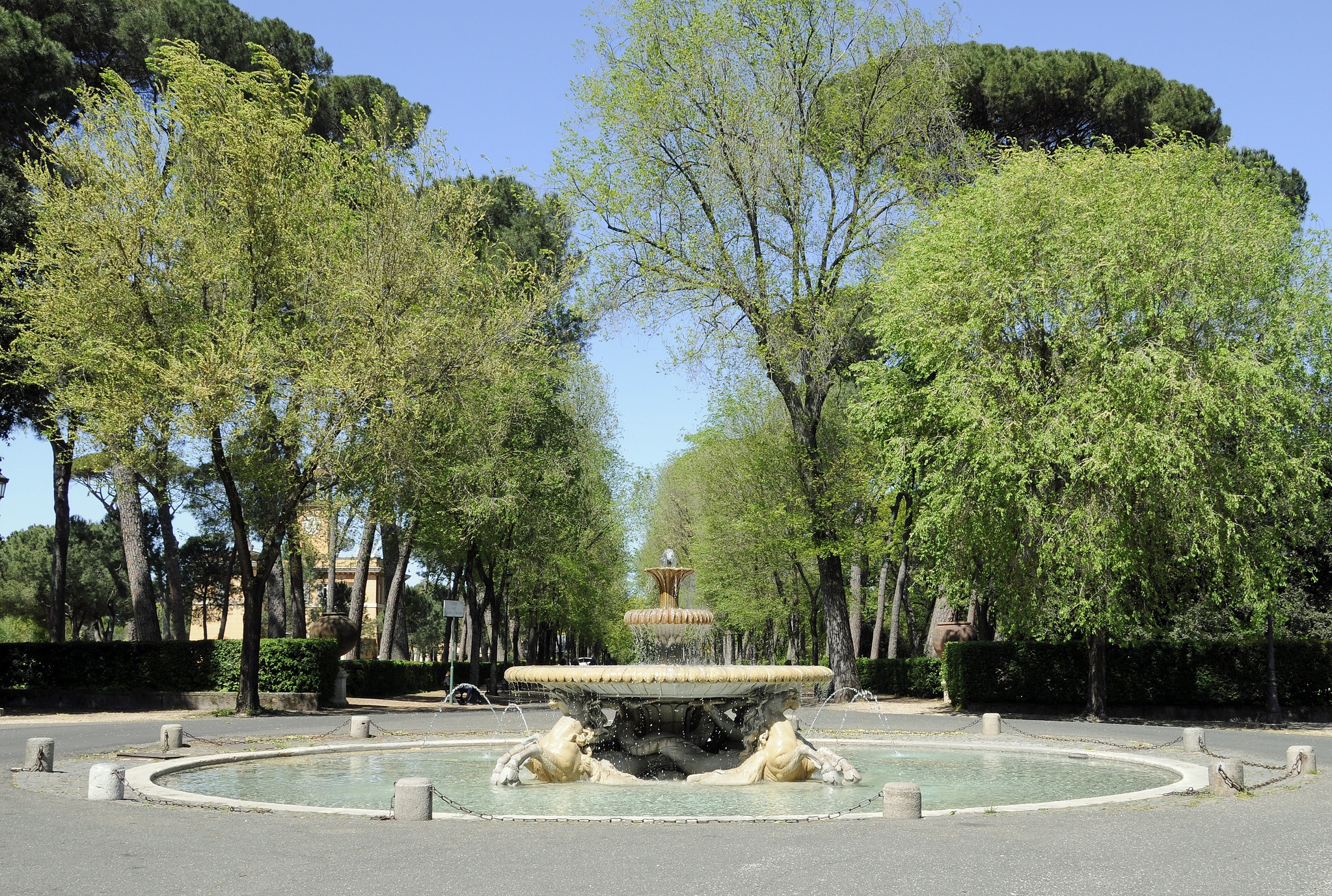 Villa Borghese (Flickr: Son of Groucho)
For some extra exercise, you can also rent a little cycle-powered go cart, though only 5 years and above (in order to reach the pedals) or rent a family sized pedal car for the adults to do the hard work. For something different, head to the Palatine Ruins and Gardens where the hedge labyrinths will delight over 3s.
2. BEACH & BEYOND (AGES 4-14)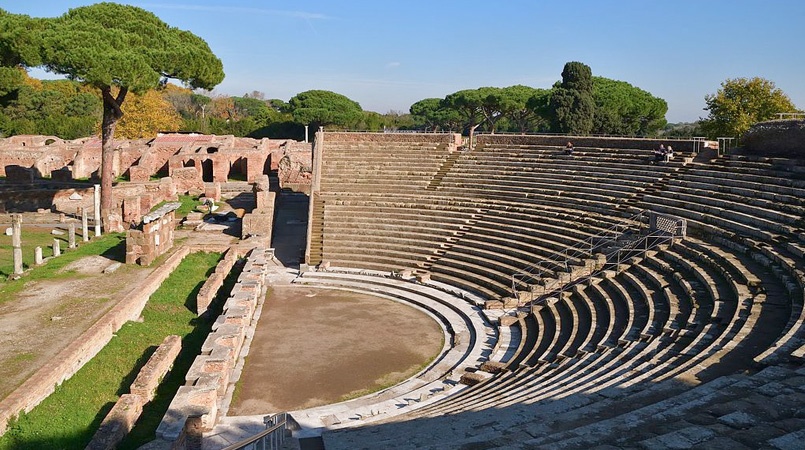 Ostia Antica (Photo: C. P.)
Head to Termini Station, taking the Metro B or blue line towards Eur Laurentina and hop onto the Ostia Lido Train from Piramide. An adventure in itself! At Ostia Lido Centro, you'll be able to hit the beach, grab a casual yet tasty lunch at one of the beachfront restaurants and then take a stroll around the Ostia Antica's Roman ruins, often compared to a mini Pompeii. Amateur gladiators should also, of course, make a stop at the Colosseum where a picture with a 'real life' gladiator is practically compulsory. On Sundays Via dei Fori Imperiali leading from the Colosseum to Piazza Venezia is pedestrian.
3. THRILLING RIDES & CHILLING THRILLS (AGES 8-14)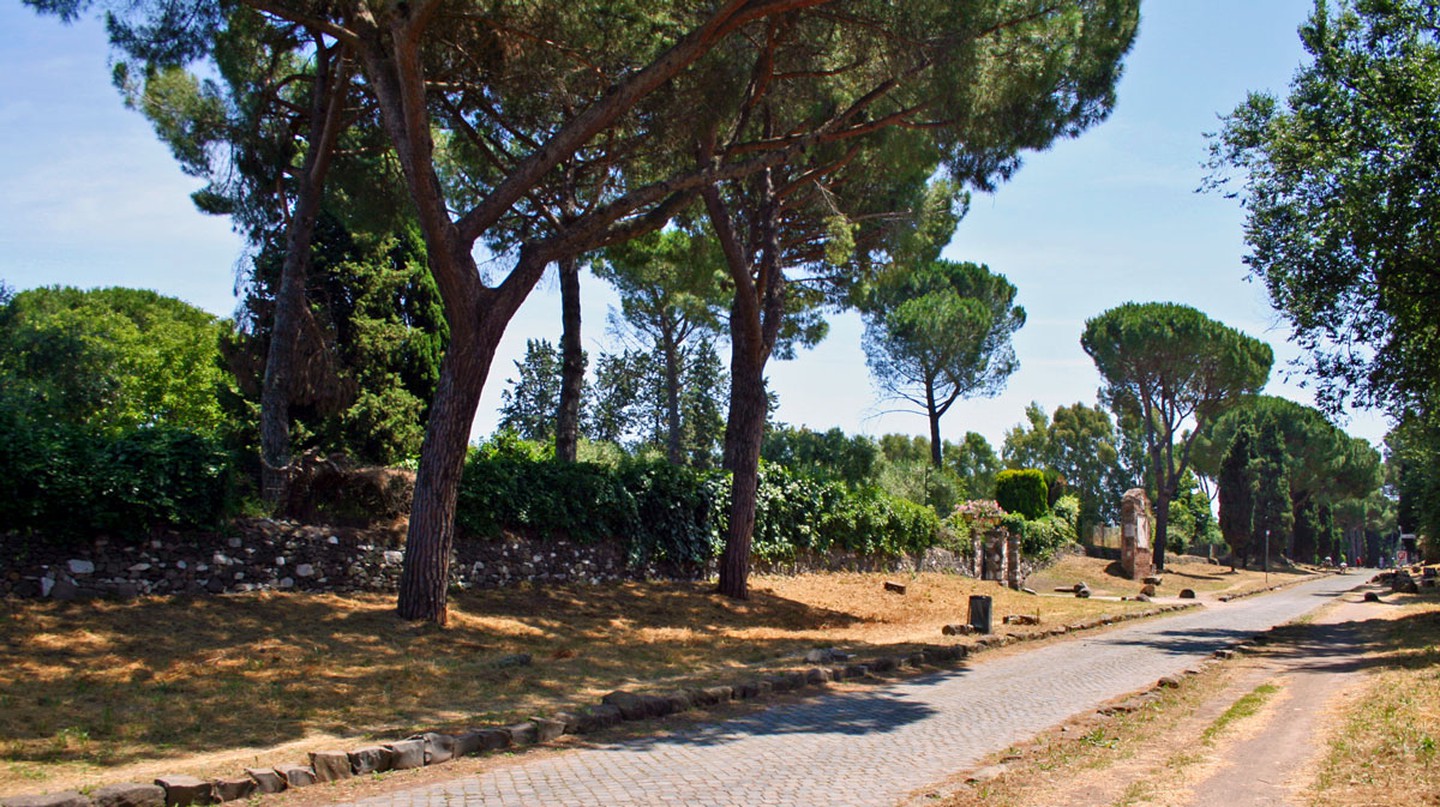 Appian Way (Via Appia) (Flickr: Shaun Merritt)
For those searching an adrenaline rush with their sightseeing, try the ancient catacombs on the Appian Way (Via Appia). The Catacombe di San Callisto offer a rare insight into underground crypts and a good dose of spookiness. Bigger kids who are feeling athletic will enjoy the bike ride along the Appian Way, following one of the first roads connecting Brindisi to the Italian capital. The first of all roads that led to Rome? Get a comfy saddle, as those cobblestones are rather bumpy!
4. GLORIOUS FOOD & SWEET TREATS (ALL AGES)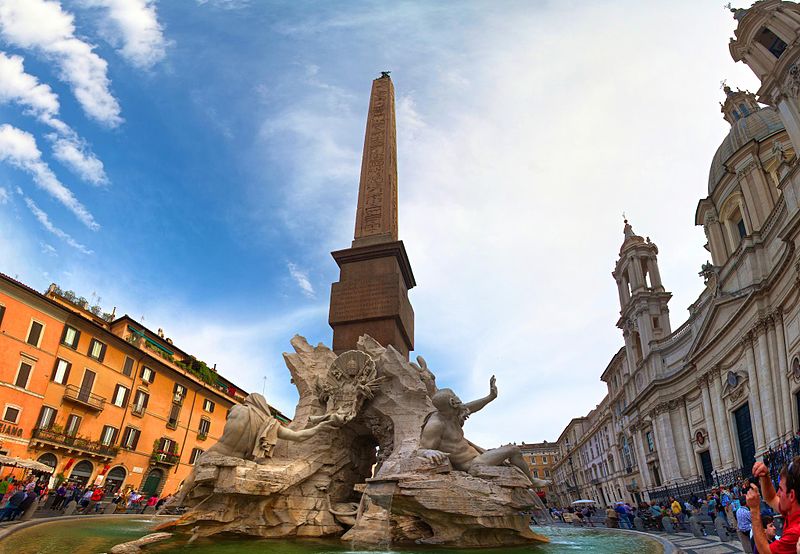 Piazza Navona (Flickr: Zach Dischner)
Kids who like their food will enjoy browsing the fresh food and veg market in Campo di Fiori (every morning except Sunday), even if only for the candy on display! Across the road, the enormous Piazza Navona is a perfect place to run free and watch the performing street artists. For a break, stop and sit on one of the many fountain steps armed with a gelato (ice cream). If you can convince them to walk a little while, head to the impressive Pantheon built in 70AD, and grab an ice cream around the corner at the traditional Giolitti's said to be the best in town, or at Gelateria della Palma which has 150 flavors and a rainbow of sweets on display too.
(MORE: Find kid-friendly hotels to stay in during your visit in Rome.)
5. SHOP ITALIAN STYLE (Teens and above)
For retail therapy head to Via del Corso, the main thoroughfare of the city, where you'll find everything from familiar brands like Gap, H&M or Zara towards the Piazza del Popolo end, and an array of boutiques lining the skinny sidewalks. About half way down, across from the Piazza del Parlamento, the Galleria Alberto Sordi is a fabulous Art Nouveau indoor gallery where you can stop for refreshments under the beautiful glass ceilings. It's also home to department store La Rinascente, clothes shop Pinko and book store La Feltrinelli. Smaller kids will be interested in the lovely Imaginarium kids store packed with toys and games.
Rowena Carr-Allinson contributed this to MiniTime.