Great Broadway shows to see with the kids
By Holly Rosen Fink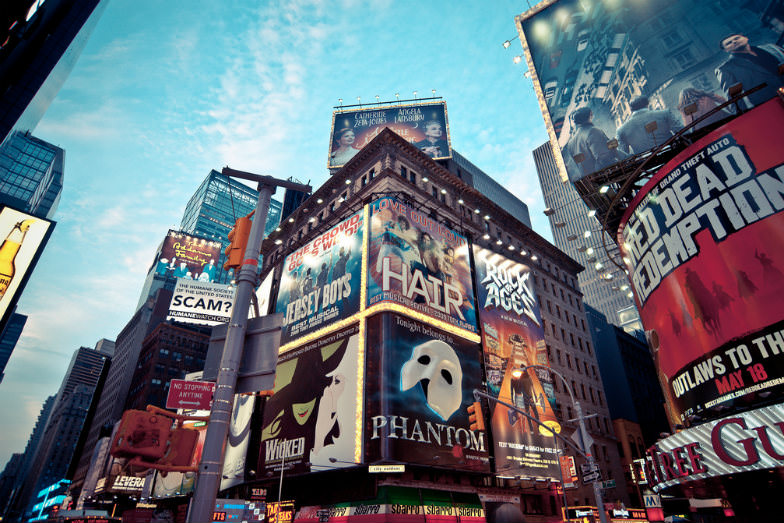 New York City's Broadway neon signs (Flickr: Andrew Brannan)
If you're planning a trip to New York City this fall, there is no better time to take in some great Broadway theater with your older kids. From classic musicals to historical comedies to musicals that derived from swoony love stories to Disney fairytales, here are five of our top picks we promise your tweens and teenagers will love.
(TRIP PLAN: Check out these itinerary ideas in New York City.)
There are so many reasons to take your kids (age 11 and up) to see You Can't Take it With You. This classic, written by Moss Hart and George Kaufman, won the 1937 Pulitzer Prize for Drama, and was adapted for the screen as You Can't Take It With You, which won the Academy Award for Best Picture and Best Director. It has a great cast including the formidable James Early Jones, Elizabeth Ashley, Rose Byrne. It will have you all in stitches with its farcical humor, as it tells the tale of a once upon time "modern family" called the Sycamores. (At the LongAcre Theater)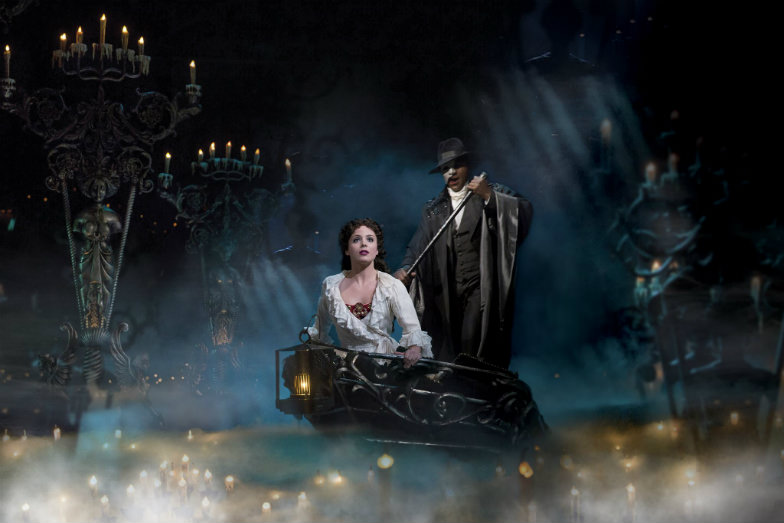 New York production of The Phantom of the Opera (The Phantom of the Opera)
If you haven't taken your kids to see Phantom of the Opera, now's the time. It's the longest-running show in Broadway history and it has a new cast starring Norm Lewis and Mary Michael Patterson, as the new Phantom and Christine. Based on the classic novel by Gaston Leroux, the show tells the story of a masked figure (played by Hugh Panaro) that lurks beneath the catacombs of the Paris Opera House, exercising a reign of terror over all who inhabit it. With its grand set, costumes and beautiful, haunting love songs, Phantom is the full Broadway package. (At the Majestic Theatre)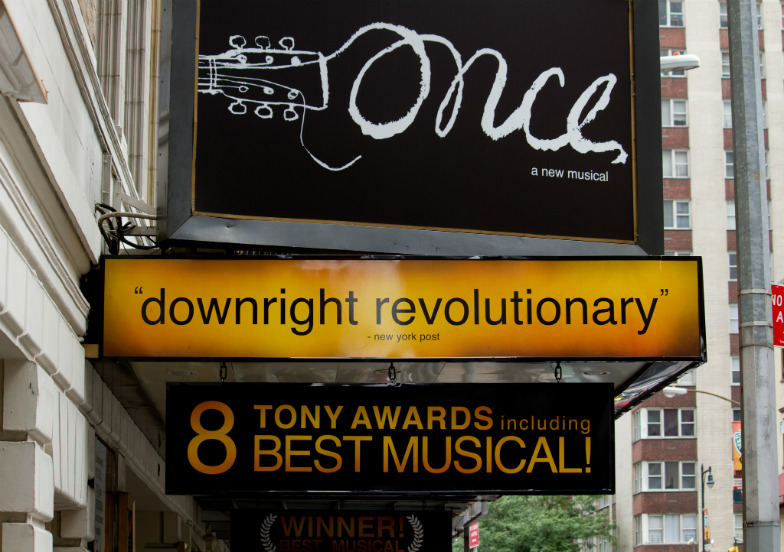 Once in New York (Flickr: Broadway Tour)
Once is both a faithful adaptation of the hit film by the same name and a splashy Broadway experience. The combination of the music by the wonderful musicians Glen Hansard and Marketa Irglova and the love story is simply enchanting and will mesmerize anyone. The show is about love and taking chance using two people as the main storytellers, Guy and Girl, played beautifully by Paul Nolan and Jessie Fisher. Be sure to get to the theater early where you'll find audience members mingling onstage with the cast members playing and singing their own songs. (Bernard B. Jacobs Theater)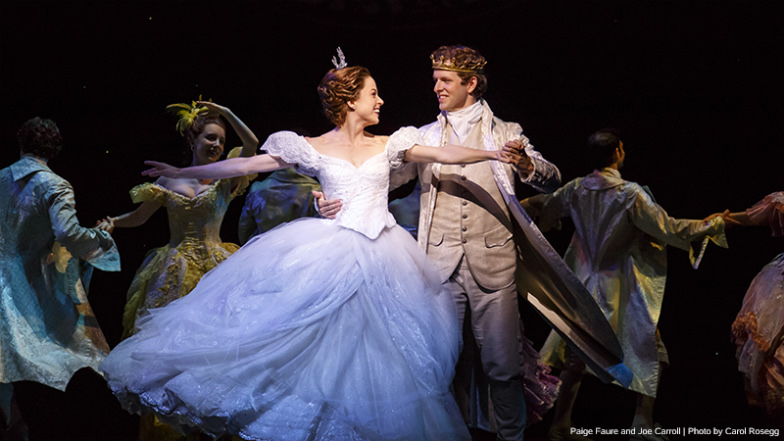 Cinderella (Credit: Carol Rosegg)
The current production of Rodgers & Hammerstein's Cinderella is another full Broadway spectacle, yet with meaning. Creator Douglas Carter Beane took the existing story and gave it a facelift, giving it more meaning and depth. It's no longer just a rags to riches story. It's about how Cinderella can make the Prince a better ruler by teaching him about the less privileged and what he needs to do to improve his Kingdom. It's about how helping people improve the world. It's about all the possibilities that life has to offer. It's about putting others first. (Broadway Theater)
(MORE: Look for more kid-friendly attractions in New York City.)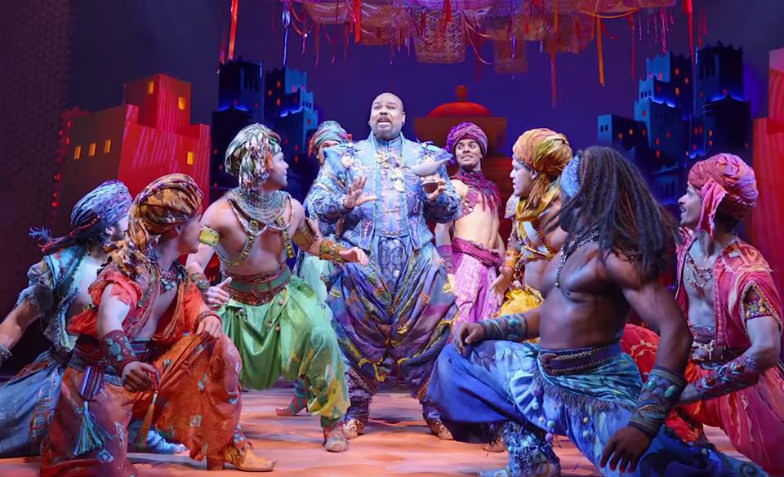 Aladdin (Aladdin the Musical)
Aladdin is a story that no child ever truly outgrows, and your older kid will be just as mesmorized. It's also one of the toughest shows to get tickets to in NYC right now. The tales of the beloved genie is grand on stage- full of big songs, laughs and, naturally, love. It's a lavish production that is faithful to the film, which started the late Robin Williams, and a wonderful dose of Broadway. This is a great choice for all ages. (New Amsterdam Theater)
Tickets are on sale for all listed shows by calling 212-239-6200 or by visiting Telecharge.
Holly Rosen Fink of The Culture Mom contributed this to MiniTime.