Kid-friendly attractions in Dublin
By Rowena Carr-Allinson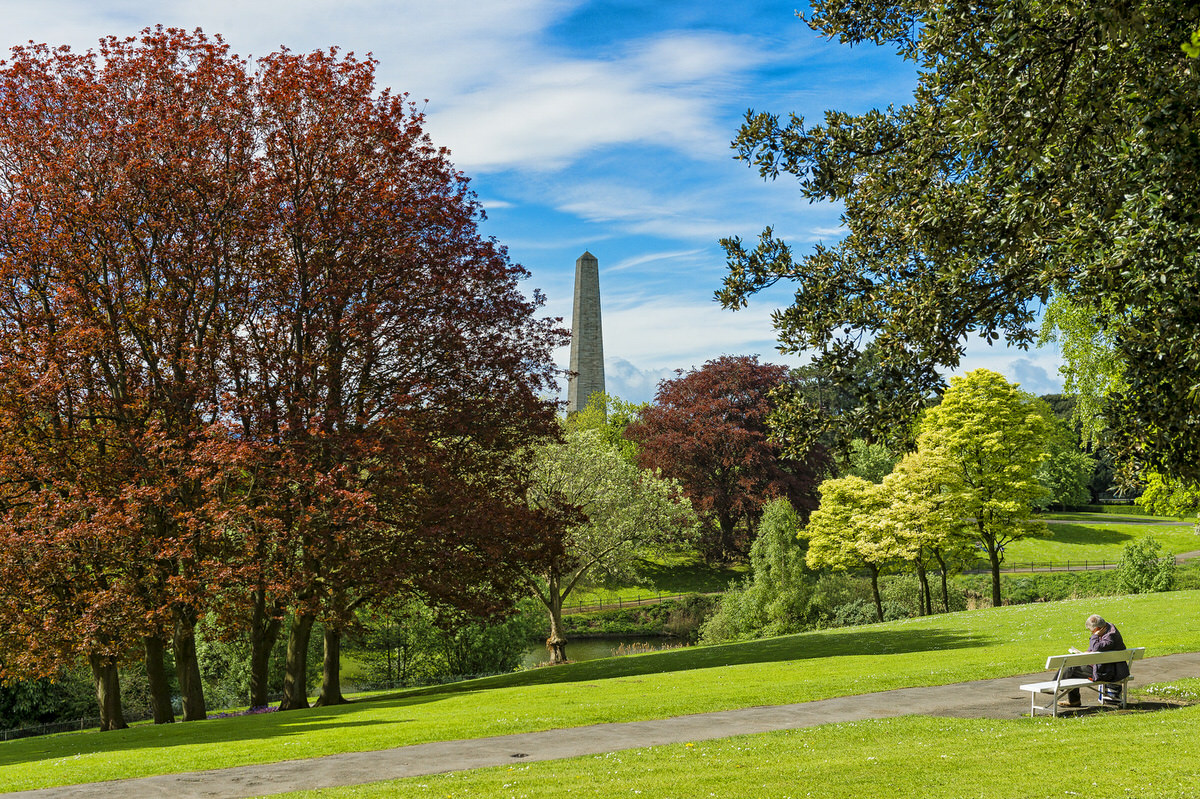 Phoenix Park (Flickr: Tambako The Jaguar)
There's more to Dublin than nightlife and Guinness! Escape to Dublin for a week or so with the kids and discover its kid-friendly attractions, from the Zoo to Phoenix Park and the Imaginosity Interactive Museum. Who knew there was so much to do for the kids in this Irish city? Mind you, this is the land of the leprechauns so everything is possible!
Push the boat out and stay right in the heart of the city between Trinity College and St. Stephen's Green at The Westbury Hotel where kids are welcome like mini VIPs and can even enjoy Teddy Bear Afternoon Tea! Watching the budget and prefer to stay out of town? Try the Radisson Blu St. Helen's Hotel set in a fairy-tale 18th century Georgian Manor House situated in four acres of formal gardens to run around in!
(MORE: Celebrating Halloween at an Irish Castle)
Phoenix Park
North of the River Liffey, 1,750-acre Phoenix Park is one of the largest walled city parks in Europe with an almost 7-mile long wall surrounding it! Stretch your legs on the tree-lined avenues, wander the grasslands, or spot the fallow deer that inhabit the grounds. In addition to being home to the zoo, the park is a great place to see the Furry Glen with its small bird lake, the State Guest House and Ratra House, where Winston Churchill lived aged 2 to 6, and the home of Civil Defence Ireland from 1950 until 2006. It's also worth taking a peek at the Irish Deence McKee Barracks, built in 1888 as Marlborough Barracks and once home to 822 military horses. You can always join in a game of football, cricket or polo!
Dublin Zoo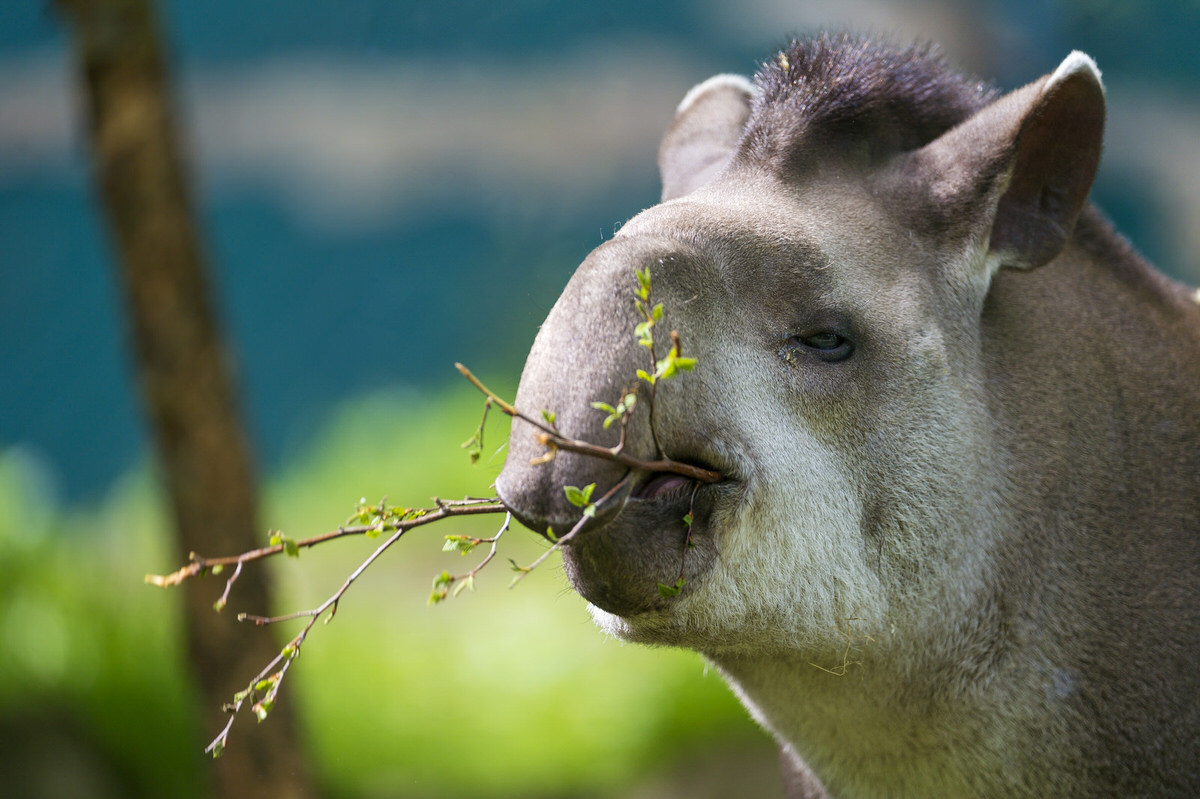 Male tapir at the Dublin Zoo (Flickr: Tambako The Jaguar)
Set in the lovely Phoenix Park, Dublin Zoo dates back to 1831 and is home to over 600 animals spread over 70 acres. Kids will love the safari area with rhinos, giraffes, ostrich and zebras. Don't miss the daily feeding sessions, the workshops, the cafes selling all sorts of treats and, of course, the zoo's tram, which is ideal for those who are tired from all the walking! The zoo is also a great spot for a picnic. Over a million visitors a year can't be wrong – it's a must when visiting Dublin with kids!
Imaginosity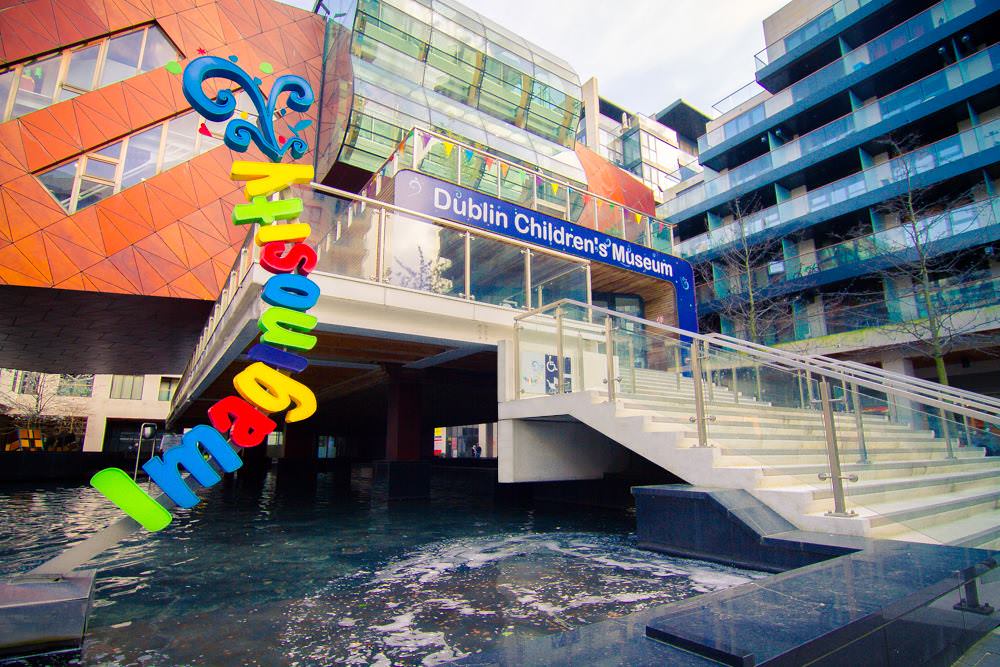 Imaginosity (Courtesy Imaginosity, Dublin Children's Museum)
This interactive children's museum is designed to be kid-friendly and promote learning through creative play. The entire family will love the hands-on exhibits and workshops covering everything from maths to science, arts and crafts, technology, music and theatre. Book tickets ahead as the weekends can be especially busy; and remember that most of the activities are aimed at kids 9 and under. The museum is also home to a café, ideal for a pit stop to refuel while enjoying this unusual museum where the kids can easily wile away half a day!
The National Leprechaun Museum
Right in the center of the city, the National Leprechaun Museum is definitely quirky and kid-oriented! All about Irish mythology, the kids will love the interactive exhibits telling the Irish folklore! Let the imagination run free and find out all about the small creatures that are leprechauns – from the first sighting of the mythical pint-sized beings to the fairy-tales that surround them. A fascinating insight into Irish and Celtic culture, you'll also find out about rainbows, the famous pots of gold that sit at the end of them, and fairies too! Truly magical, younger kids will definitely enjoy this one of a kind museum!
(MORE: Find more kid-friendly attractions in Dublin)
Butlers Chocolate Experience in Dublin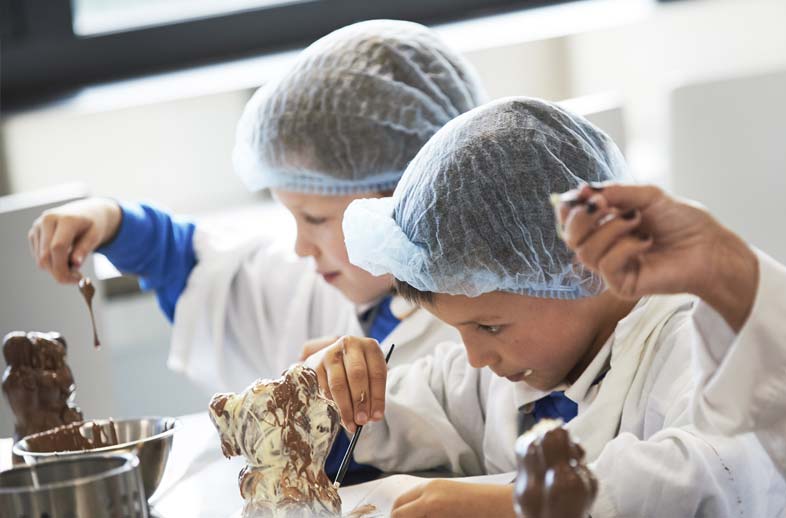 Butlers Chocolate Experience (Courtesy Butlers Chocolates)
Sweet-toothed kids will love this tour mostly because you can get a taste of the handcrafted chocolates in this working chocolate factory! One of Dublin's finest and established in 1932, Butlers Chocolate Experience is a great way to learn all about chocolate. It's even got its own chocolate museum and kids can decorate to their heart's content, with a true hands-on experience in the aptly named Experience Room. Watch the master chocolatier at work, and join in! Even better, you can take your creations home – or gobble them up immediately. There is also a delicious gift shop full of more chocolate goodies for more souvenirs. Book ahead as the tour often sells out! What could be more kid-friendly?
Rowena Carr-Allinson contributed this to MiniTime. Since the arrival of her son in 2011, she has taken him everywhere from Bangkok to NYC, writing family friendly articles en route.