Central America with kids
By James Holland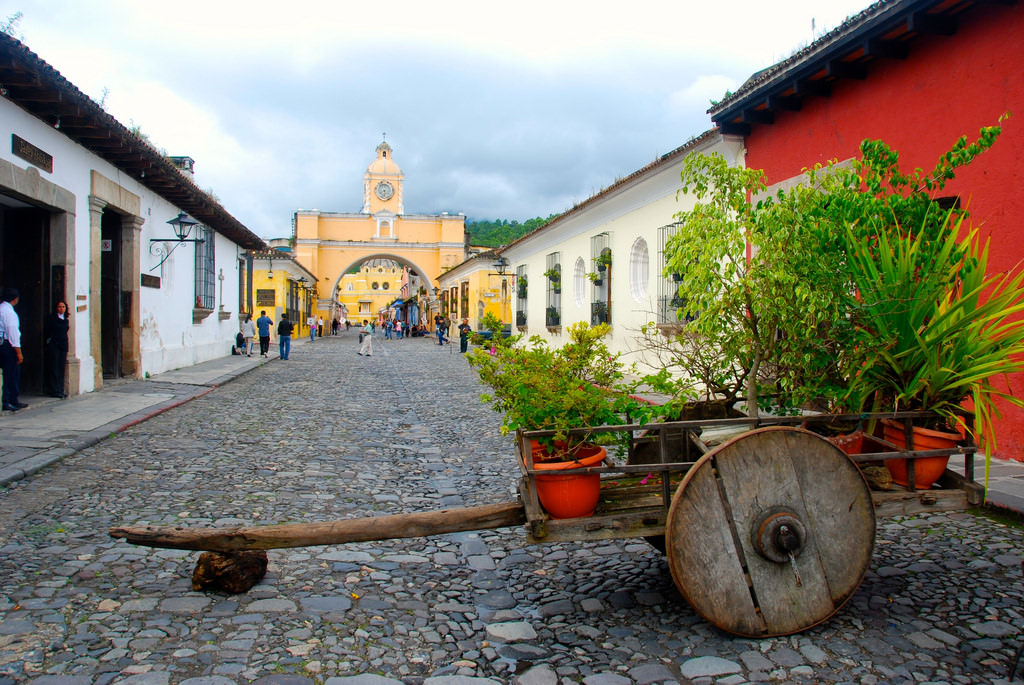 Antigua, Guatemala is one of the most beautiful places in Central America. (Flickr: David Amsler)
Central America has been untapped by most family travelers, left to the whims of adventurers and eco-tourists. While there's very good reason for the eco-tourism, there's a charm to these beautiful places in Central America that cannot be overlooked.
Charming, colonial towns flanked by volcanoes or sitting on the edge of ancient ruins and lakes is the norm here, not the exception. And flavors of the old world, a mixture of Spanish, English and French, are mixed in and adapted with the new world. Walk along old cobblestone streets, grab some locally grown coffee or cuisine, and explore a surprisingly safe, kid-friendly part of the world.
(MORE: Canada's Most Beautiful Places in the Fall)
Granada, Nicaragua
Add beautiful Granada to your list of places to visit in Central America. (Photo: Adalberto.H.Vega)
A cloud forest, two volcanoes and a gigantic lake imbue Granada enough natural treasures to fill any family-friendly adventure. But there's so much more to this city. One of the colonial highlights of Nicaragua, Granada's streets are filled with historic multi-colored houses. Make your way to the Parque Central, home of the renowned Cathedral, to shop at the local vendors and grab a snack, like the local specialty Vigoron. This is a prime spot to people watch, and a great starting point to grab a horse drawn carriage that can take you to most other tourist sites. Calle El Comercio is home to a local market for those in search of local artisanal finds (or if you need some fresh produce) and should be on any traveler's to do list to take in the local flavor. Kid-friendly boat tours—think monkeys and pirates—are accessible by way of Centro Turistico, another area filled with restaurants.
Antigua, Guatemala
This Unesco protected city, one of the most beautiful places in Central America, is incredibly walkable. Antigua was the former capital of Guatemala and as such is home to an incredible history that is on display with just a stroll down the street. Among the many must-see buildings you must check out is the Arch of Santa Catalina, hiding among colorfully painted single story homes. Visit a macadamia nut nursery where you can also dine and get macadamia products, visit coffee farms at the base of a nearby Volcano, or learn how to make chocolate from cocoa beans. You can see the city come to life just by people watching in Parque Central or you can visit the nearby market which might take a whole day to explore. Make sure to grab fried plantains, tamales or regional delicacy Pepián.
San Pedro, Belize
What's better: the town of San Pedro or its residing island of Ambergis Caye? It's hard to say but a visit to one is a visit to both and is, for good reason, one of the most beautiful places in Central America. The speed of life is slow. Golf carts are the main mode of transportation and scuba diving the most popular activity. The town is small, and if you need some more kid-friendly activities, take the family snorkeling on the unspoiled barrier reef. Think of any commercial lounging on the beach without a care in the world. It doesn't compare to this.
Juayua, El Salvador
One of the picturesque towns that make up the Ruta De las Flores, Juayua should be on any traveler's list. Quaint, quiet, colonial Juayua sits in the middle of coffee country and offers lots of trips to the local farms. Swim in the nearby waterfalls at Los Chorros de la Calera or wander around town and take in the several murals that cover the local restaurants and shops. Make sure to try Salvadorian cuisine here such as pupusas, yucca with pork and tamales. For more adventure, horseback riding and ATV are available. Make sure to explore the other towns in the Ruta De las Flores as well.
(MORE: Best Cruise Port Cities for Families in the Caribbean)
Roatan, Honduras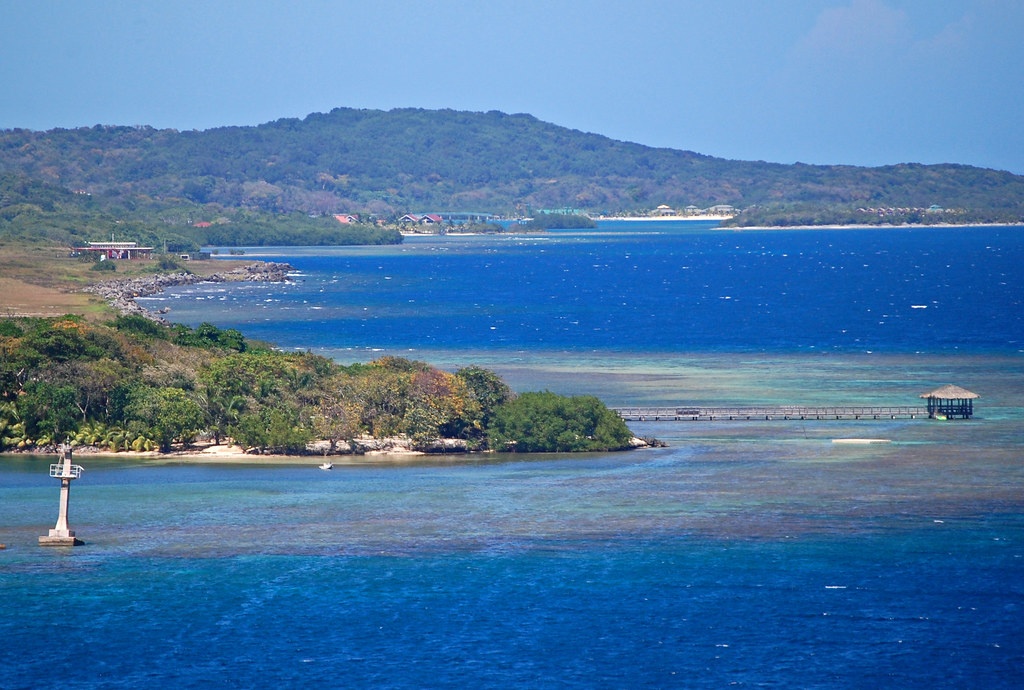 Roatan in Honduras still retains its small island feel. (Flickr: James Willamor)
The island of Roatan off the coast of Honduras is a special place. Though there's been some recent resort development, Roatan still retains its small island feel. It actually contains a number of small villages including West Bay, home of an immaculate white sand beach, and West End, which faces the Caribbean. You might choose to get around renting a scooter or taking a water taxi. Take in the sound of the surf no matter where you are. Chow down on local seafood. No vacation with kids is complete without some activities so take advantage of local horseback riding, zip lining or snorkeling. There's also a submarine dive that offers an easy way to show younger adventurers what lays under the sea.
James Holland of Another Spur on the Road contributed this to MiniTime.