Great Arcades in Vegas for Kids and Adults
By Sarah Vernett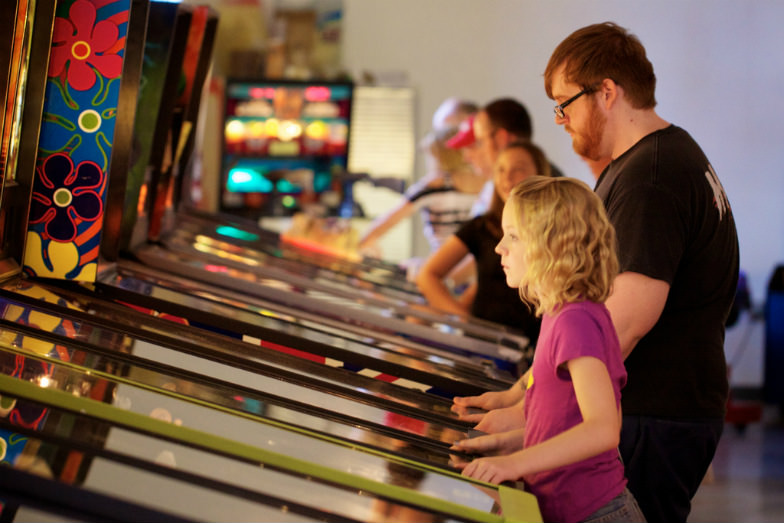 Pinball Hall of Fame (Flickr: Marcin Wichary)
Whether you're traveling with kids or kids-at-heart, there's something fun about dropping a shiny quarter into a video game or pinball machine. The next time you travel to Las Vegas with the family, try these five larger-than-life arcades.
(TRIP PLAN: Find out how one family with two teens spent their Las Vegas vacation.)
Pinball Hall of Fame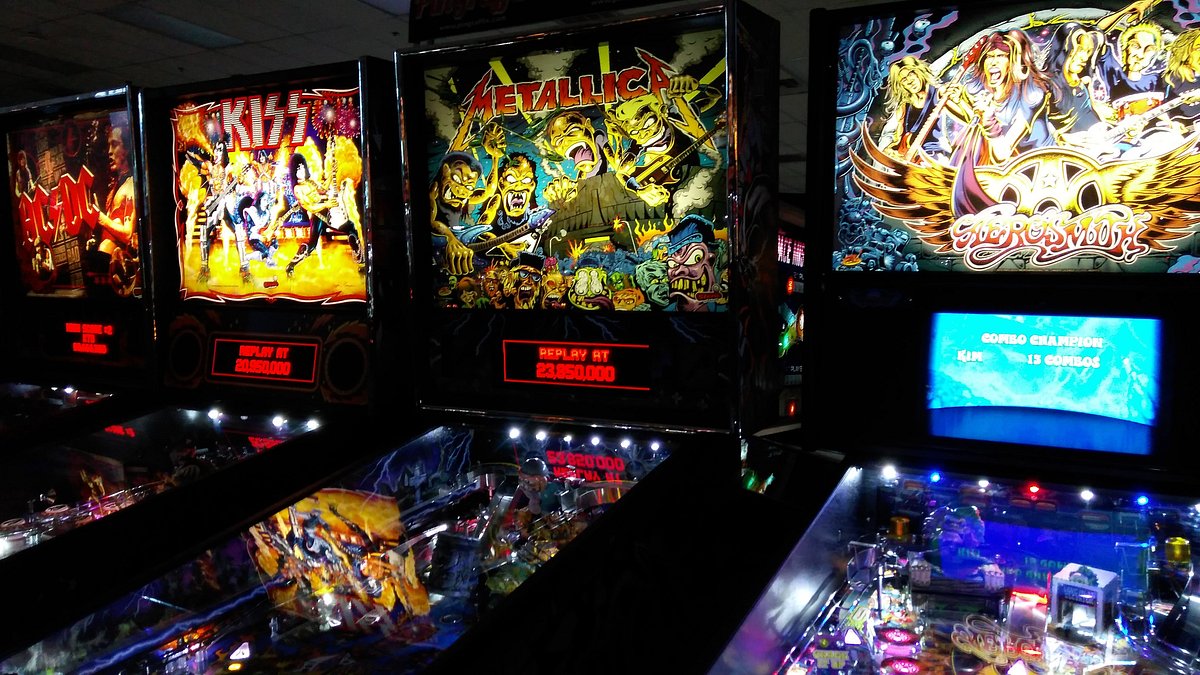 Pinball Hall of Fame (TripAdvisor)
Perhaps one of the most unique arcades in Las Vegas, the Pinball Hall of Fame allows visitors to play a variety of games, from retro machines to modern-day examples. In addition to classic pinball machines, the hall of fame also features video games that parents will remember from their childhoods. If you collect pressed pennies when you travel, be sure to find the penny machine near the main entrance. This attraction is free to visit; just be sure to bring plenty of quarters so that you can take part in the fun. The Pinball Hall of Fame is located at 1610 E. Tropicana Blvd. You can stay at the Best Western McCarran Innu.
Midway at Circus Circus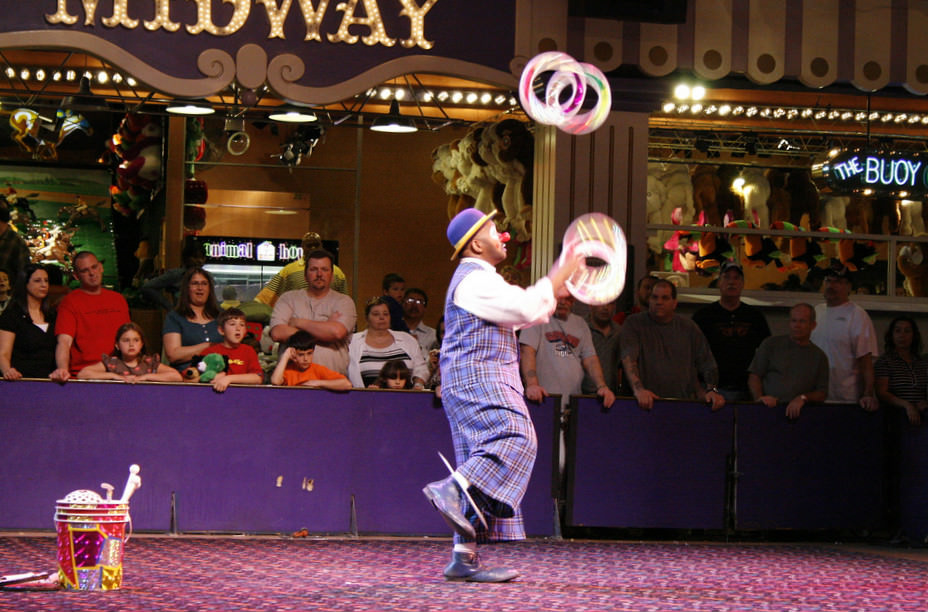 Midway at Circus Circus (Flickr: Suzy Sivilai)
This large arcade is located at Circus Circus and features a variety of kid-friendly activities, including carnival-style games and the chance to earn prizes. What makes this arcade unique is that it surrounds a circus stage where performers put on a free show for visitors each day at 11am. Billed as the world's largest permanent circus, you won't want to miss it. Circus Circus is located on the Strip at 2880 S. Las Vegas Blvd. Bring money for the games. However, the circus performances are free of charge.
The Big Apple Roller Coaster and Arcade, New York, New York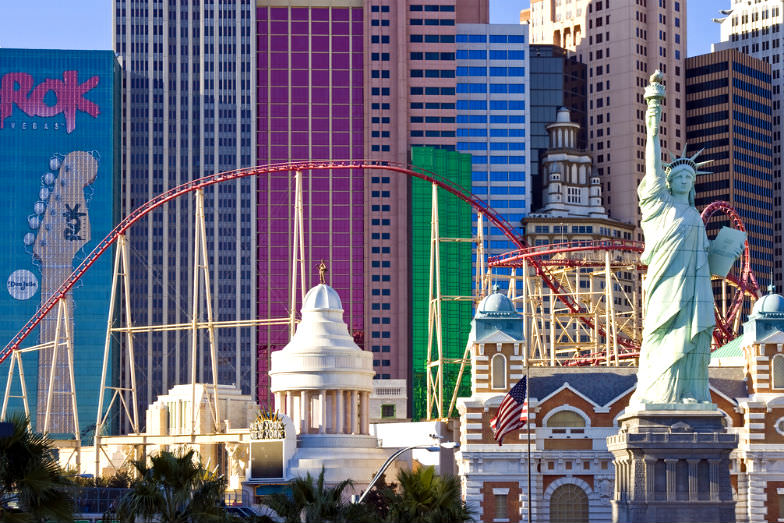 Roller Coaster at New York, New York (Flickr: Bert Kaufmann)
Located at New York New York Hotel and Casino, the Big Apple roller coaster offers unique (and high-speed) views of the Las Vegas Strip. After you've barrel-rolled at 67 miles per hour, head to the arcade where you'll find video games, carnival-style games, and air hockey tables. Collect tickets and redeem them for prizes at the counter. New York-New York Hotel and Casino is located at 3790 S. Las Vegas Blvd. Roller coaster tickets are $14 each, or you can purchase a "family fun flight for four," which includes four ride passes and two photos for $60.
Fun Dungeon, Excalibur Hotel and Casino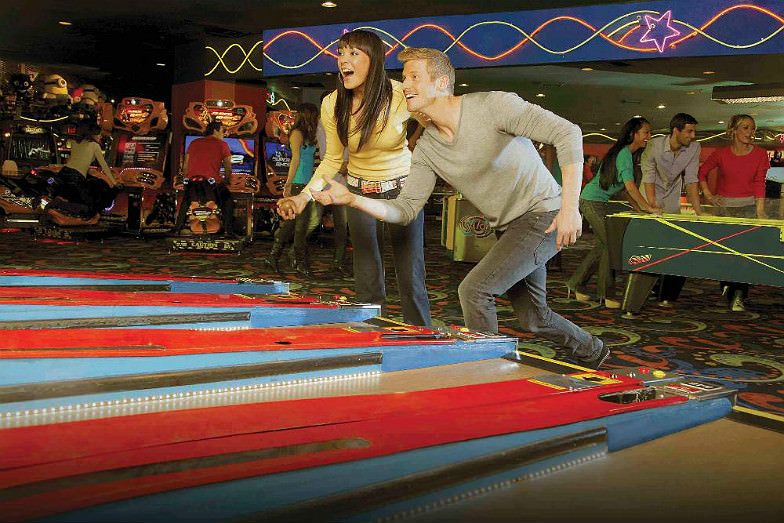 Fun Dungeon (Excalibur)
This arcade, located at Excalibur Hotel and Casino, features over 150 games. There's something for everyone here. With over 80 ticket-redemption games, you're sure to win enough to earn a prize. After you've played at the Fun Dungeon, enjoy dinner and a show at the Tournament of Kings. Purchase your tickets ahead of time for the best available seats. Excalibur Hotel and Casino is located at 3850 S. Las Vegas Blvd.
(MORE: Find kid-friendly hotels to stay in Vegas during your vacation.)
Red Rock Arcade, Red Rock Casino Resort and Spa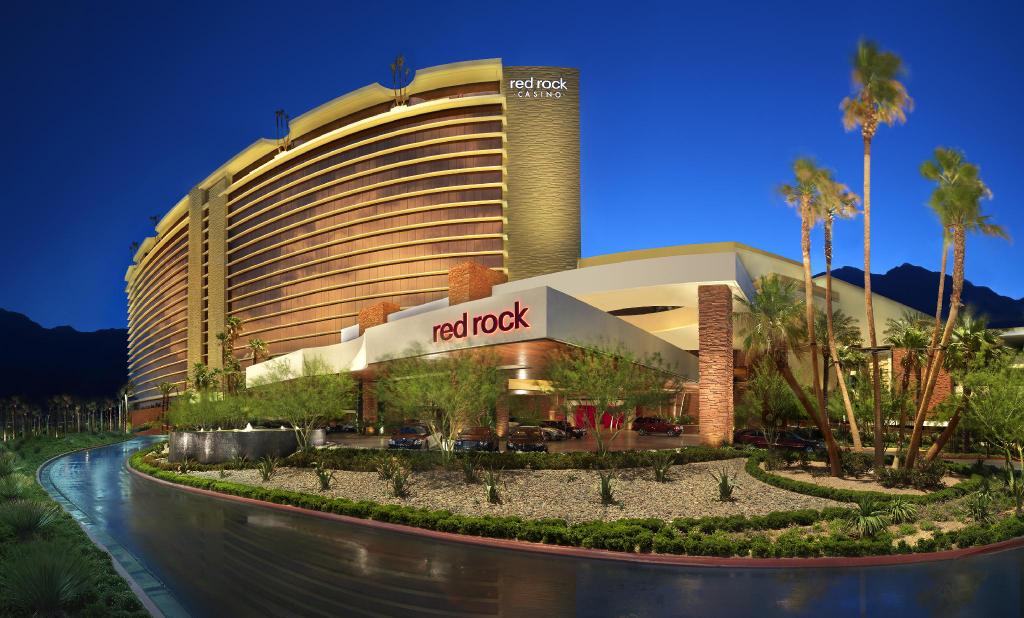 Red Rock Casino Resort and Spa offers all kinds of activities for families, from bowling to movie-watching. Stop by the arcade, located between the movie theater and Kid's Quest, for ticket-redemption games, air hockey, and skee ball. If you're looking for more family fun, visit Red Rock Lanes for bowling and additional arcade games. After you've enjoyed an afternoon with the kids, consider dropping them off at Kid's Quest, which provides supervised child care in a fun and active environment. Red Rock Casino is located at 11011 W. Charleston Blvd.
Sarah Vernetti contributed this to MiniTime.