Family-friendly hotel in Vegas
By Michelle Rae Uy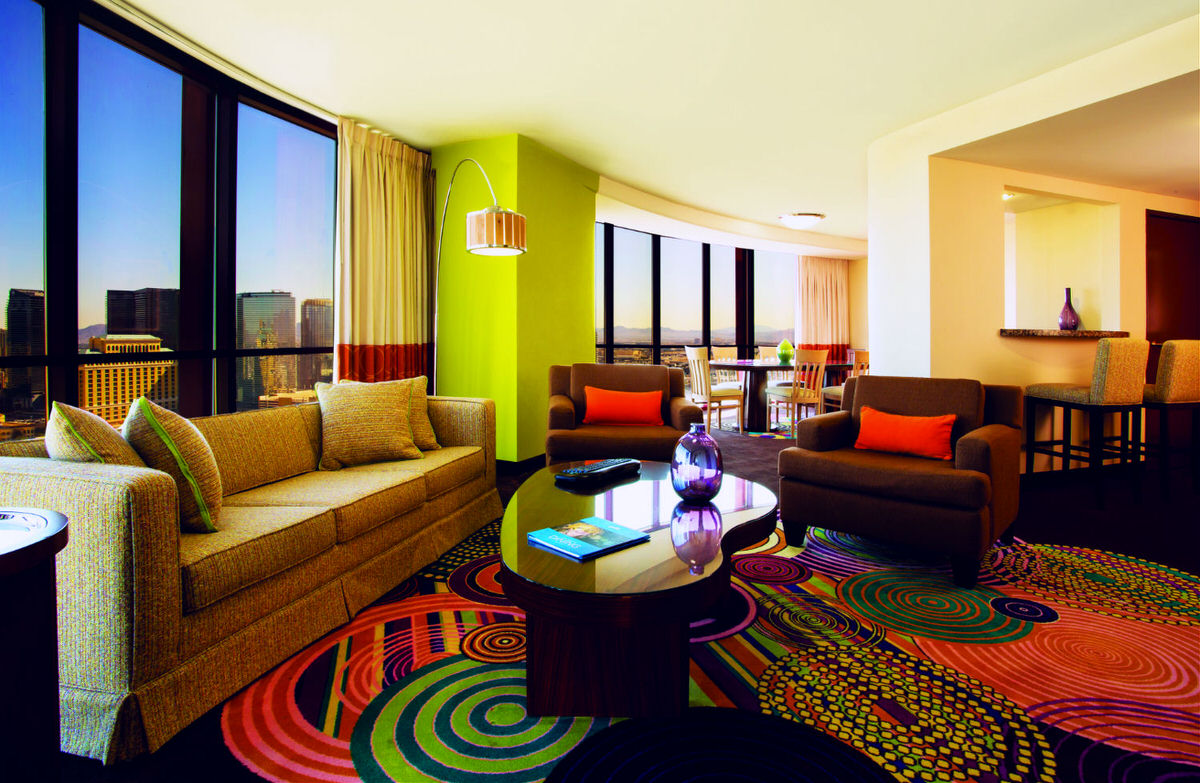 Rio Masquerade Suite at Rio All-Suite Las Vegas Hotel & Casino (Courtesy Rio All-Suite Las Vegas Hotel & Casino)
Contrary to popular opinion, Las Vegas has evolved from the one-dimensional sin city many still perceive it to be. Outside the floors and walls of casinos, there are a myriad of attractions that kids will enjoy as much as adults. And kid-friendly attractions, of course, come hand-in-hand with accommodations that cater to families with kids.
A two tower, all-suite hotel, the Rio All-Suite Las Vegas Hotel & Casino is one of Caesars Entertainment's most family-friendly as well as budget-friendly properties in the Las Vegas strip area, with its spacious suites, kid-friendly pools and other offerings designed to make a family's stay as comfortable as home.
(MORE: Insider Guide: Las Vegas)
A Vegas Strip Hotel Off the Strip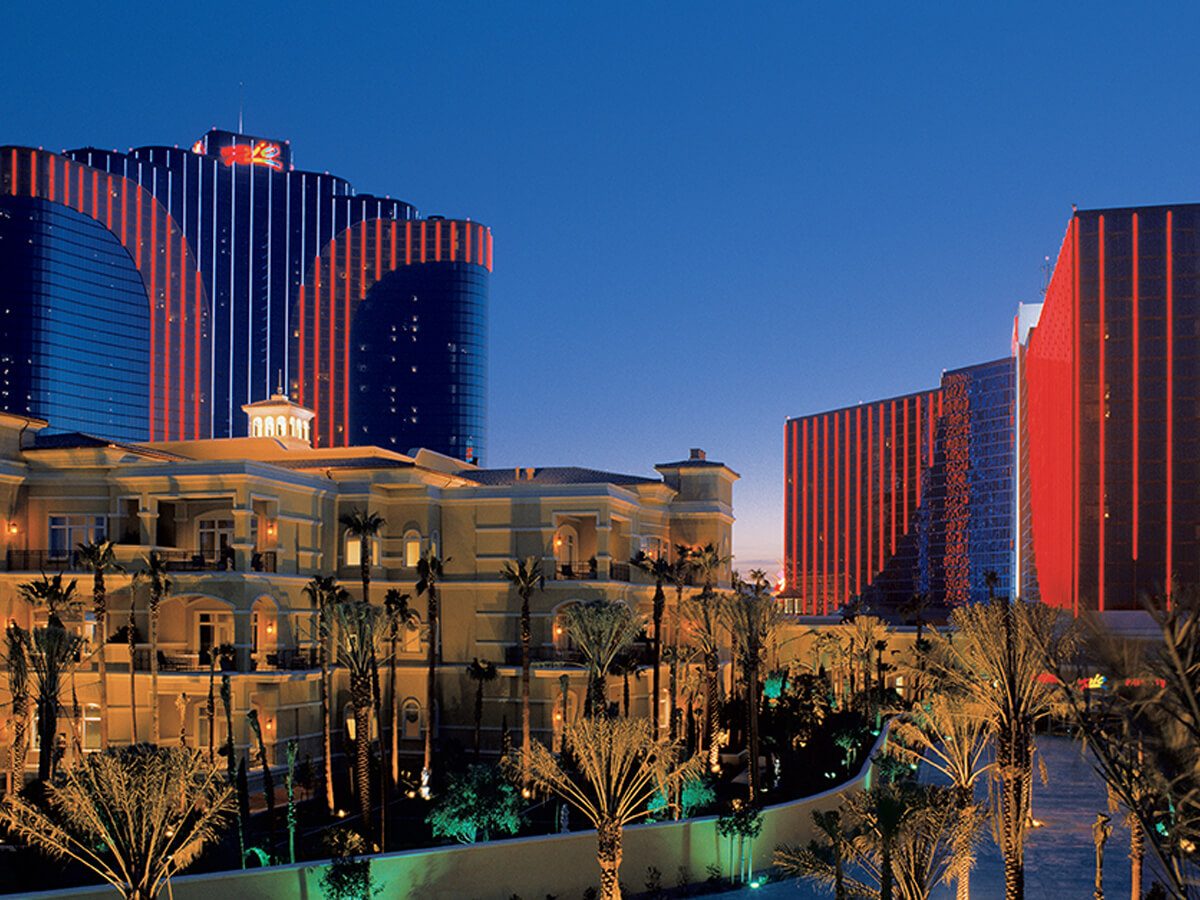 Rio All-Suite Las Vegas Hotel & Casino at night (Courtesy Rio All-Suite Las Vegas Hotel & Casino)
Location, location, location. It's one of the most important considerations for families planning on spending most of their time exploring the exciting Vegas strip. But while the intoxicating lights, entertaining shows and other high-spirited flurries on the long stretch of Las Vegas Boulevard South are more than enough to keep the whole family busy and engrossed, it's nice to get away from all the late night commotion when the kids are ready to turn in for the night.
It's perhaps Rio's best feature, the ideal location. While every bit a Las Vegas strip hotel that boasts amenities and facilities to match sister properties on the strip like Paris and The LINQ, and the daily air-conditioned shuttle service provides convenient access to the strip, Rio offers its guests the advantage of being nestled off the strip, away from all the nocturnal hustle and bustle. A good night's slumber is, therefore, guaranteed.
Rooms & Amenities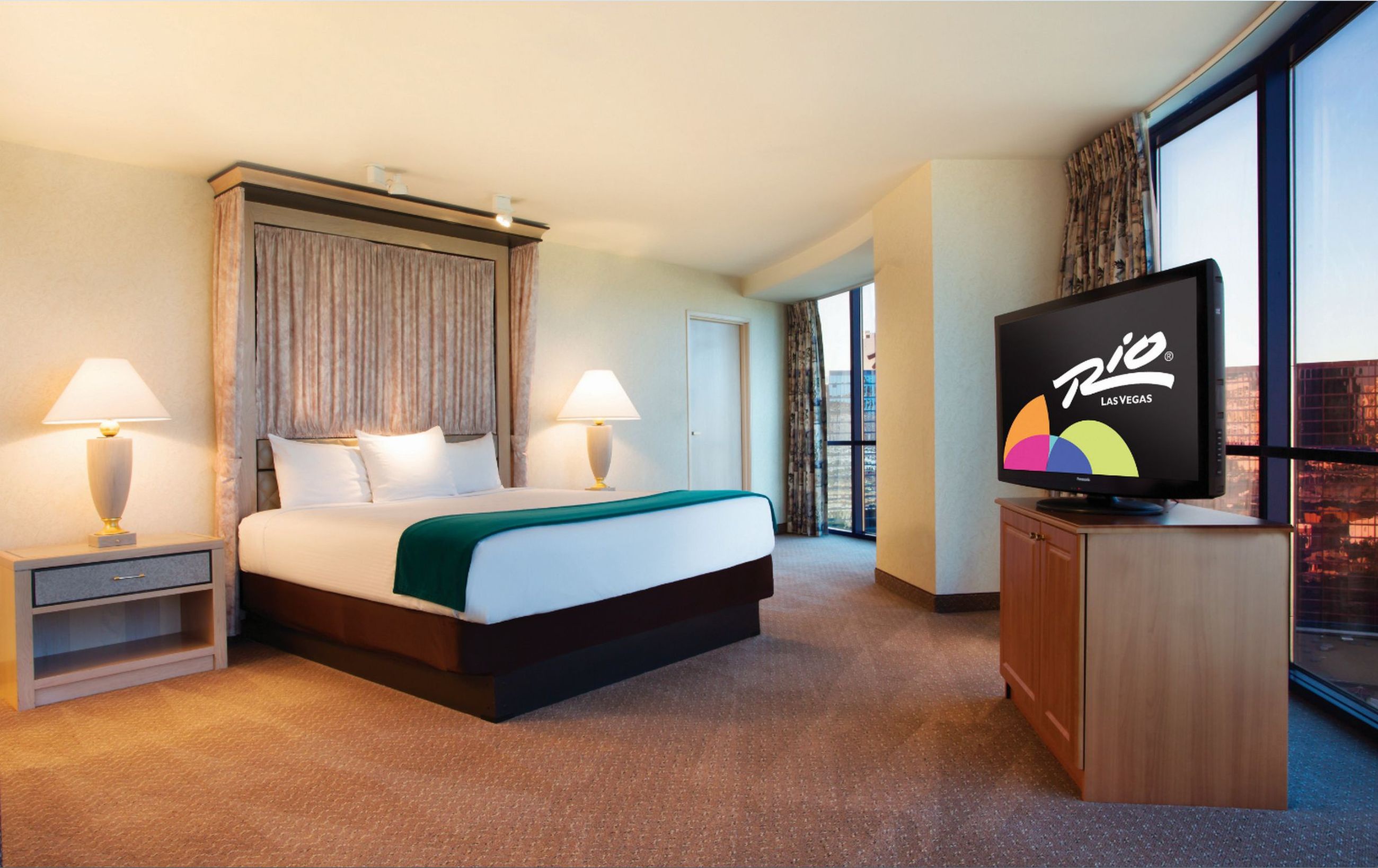 Samba Suite at Rio All-Suite Las Vegas Hotel & Casino (Courtesy Rio All-Suite Las Vegas Hotel & Casino)
Families of all sizes will find one of Rio's 2,522 hotel suites much to their liking. Each of the hotel's guest suites is contemporary, Carnival-inspired and incredibly spacious, with modern amenities like a coffee maker, a large flat screen TV, a living area and very wide windows to name a few.
Classic and deluxe studio suites are great for small families with a more conventional taste, while the newly redesigned, aptly named Samba suites lives up to their vibrant and lively namesake, making them for families who enjoy accommodations with a splash of color. The stunning and expansive Masquerade suites, on the other hand, offer touches of luxurious extras like a whirlpool tub as well as separate living and dining areas.
For families looking to splurge, Cariocas suites, Super suites and even the gloriously regal Palazzo suites are posh choices.
Dining
A total of eleven dining options await ravenous kids, serving a variety of dishes so that even the pickiest eaters in the family will find something to enjoy.
A hearty boost to the day can be found at Hash House A Go Go whose comprehensive menu of dishes that range from the breakfast classics to formidable creations like the Sage Fried Chicken & Waffles and the heaping plate of Chorizo Hash.
Lunch selections are plentiful, from burgers and fries at the All-American Bar & Grille to authentic North Indian dishes at the Royal India Bistro. Of course, it wouldn't be a complete Vegas experience without a buffet feast so a family lunch at the Carnival World Buffet, which serves more than 300 dishes, is essential.
Seafood lovers must sample the offerings at Buzios Seafood Restaurant at dinner, where seasonal specialties are fresh for the picking. Meat lovers, on the other hand, will enjoy an upscale dining experience at the VooDoo Steakhouse, where Wagyu Beef is a popular choice.
Recreation for the Family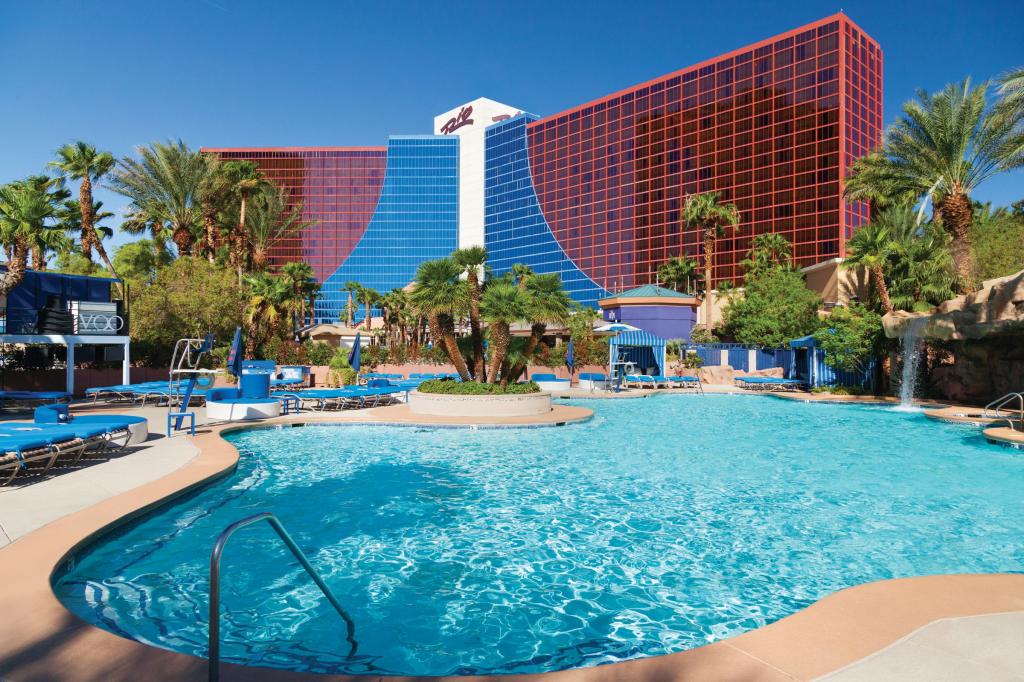 One of the pools at Rio All-Suite Las Vegas Hotel & Casino (Courtesy Rio All-Suite Las Vegas Hotel & Casino)
The Vegas strip, of course, is a treasure trove of kid-friendly attractions enough to keep the kids busy and entertained. Attractions like the spectacular (albeit slightly daunting) High Roller for dazzling views of sparkling Vegas, the Wildlife Habitat at the Flamingo and the Eiffel Tower Experience only minutes away.
Back at the hotel, however, there are several family-friendly activities that come in handy especially when you need a vacation from your vacation. Start at the tropical-themed VooDoo Beach, where relaxation comes effortless one of the sand beaches and the kids can splash around in one of the two kid-friendly swimming pools that boast cascading shell-shaped waterfalls. There are also two other pools, including adults-only pool, The Voo, plus five whirlpool spas and two outdoor bars that serve poolside snacks and drinks.
For adrenaline junky tweens and teens, the exciting VooDoo Zip Line is an awesome choice. The urban zip line takes adventurers soaring 33 miles an hour from atop the 50-story Masquerade Tower to the top of the Ipanema Tower, offering a 360 panoramic view of the city. To top it off, riders will zip backwards to the starting point on the return trip.
Treat for Moms and Dads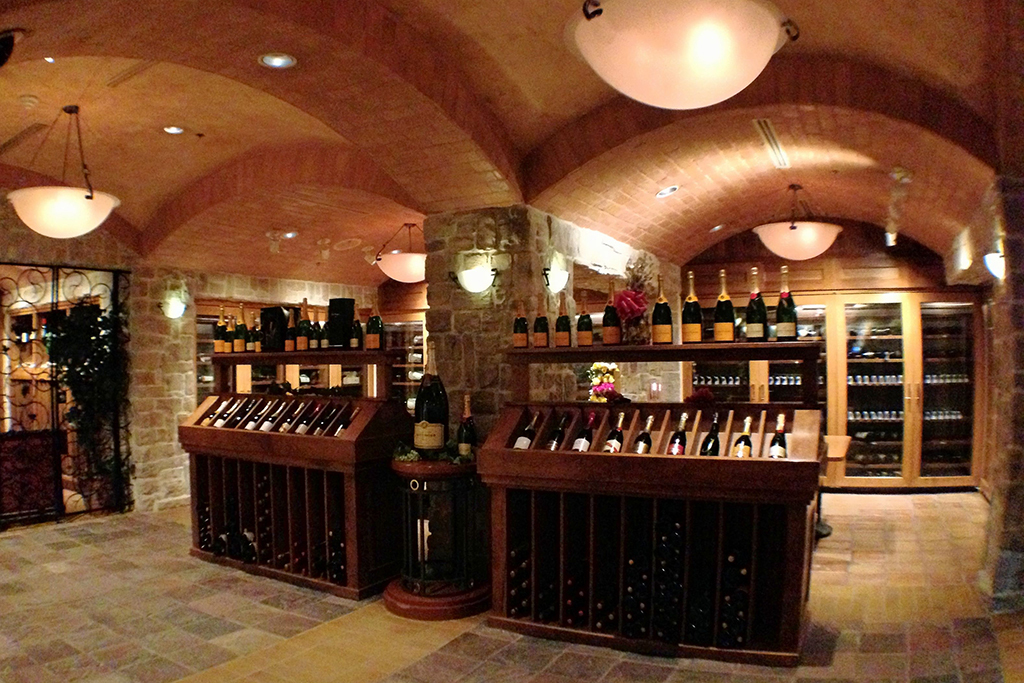 Wine Cellar & Tasting Room (Photo: Michelle Rae Uy)
Besides its highly-rated shows, three lounges for the perfect nightcap, and the 120,000 square feet of casino space boasting over 75 table games and more than a thousand slot machines, Rio is also home to a Wine Cellar & Tasting Room. As one of the very few cellars in the city and with an impressive collection that include expensive, vintage wines, this hidden Vegas gem is a lovely way for mom and dad to spend a night without the kids.
Managed by the amazing Hung Nguyen, top sommelier and excellent conversationalist, the wine bar at Rio's Wine Cellar is a classy and unique way to enjoy a sizzling Vegas night sans the kids. Order a rare bottle to share over a flight of soft cheeses. Or select a wine flight, along with a plate of delicious meats, nuts and cheeses, from the tasting menu curated by Hung himself for a wonderful wine tasting treat. Later, take time explore the cellar and check out its celebrated collection – you might find a vintage you'd like to take home.
Wine Cellar & Tasting Room also hosts intimate and mid-sized dinners and receptions, which Hung Nguyen will happily organize for you.
(MORE: Animal Adventures On and Off the Las Vegas Strip)
What We Love
The hotel boasts oversized suites, which are perfect for families to spread out in during their stay.
The redesigned Samba suites, inspired by the vibrant Brazilian dance of the same name, feature fun and colorful accents from the carpeted floors to the headboards. Tween and teens will love these suites.
The wide windows offer plenty of sunshine in, a welcoming contrast to the dark casino floors Vegas is famous for.
The zero-entry pool at VooDoo Beach is great for little kids.
Insider Tips:
Outside drinks and food are not allowed in the pool area, but the two poolside bars serve kid-friendly food and drinks.
Valet parking is complimentary.
Michelle Rae Uy contributed this to MiniTime. She is a travel writer based in Los Angeles and MiniTime's Head of Content, who spends her free time on adventures and film photography.