Have a hands-on geological adventure
By Mimi Slawoff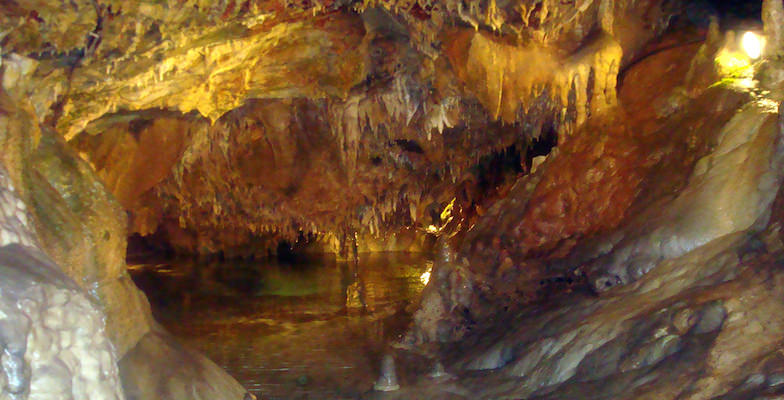 When it comes to unique adventures, it's hard to beat exploring dark caves filled with stalactites, stalagmites, subterranean streams and other fascinating geological features. Passageways lead to a maze of rooms, some so big voices echo and others so small they require stooping or crawling on hands and knees. Cool temperatures (usually between 42 and 58 degrees Fahrenheit) and the sound of dripping water (and maybe bats!) add to the mystical ambiance. See why these five caves will intrigue kids as they learn how erosion and eruption created evolving underground holes.
Be sure to wear long pants, light jackets and sturdy walking shoes for navigating uneven, slick passageways.
Indian Echo Caverns, PA
Previously known as Wilson Cave after a Pennsylvania man who lived there as a hermit for 19 years, the limestone caverns are filled with stalagmites, stalactites, a lake and cavern dwellers like blindfish and crustaceans. Watch for glimpses of bats and even raccoons on guided tours. In addition to the caverns, the site also has a petting zoo, playground and picnic area. Tip: During summer months, young prospectors can hunt for gemstones at the Indian Echo Caverns Gem Mill Junction.
(MORE: Find a kid-friendly hotel near Indian Echo Caverns.)
Crystal Cave, Sequoia National Park, CA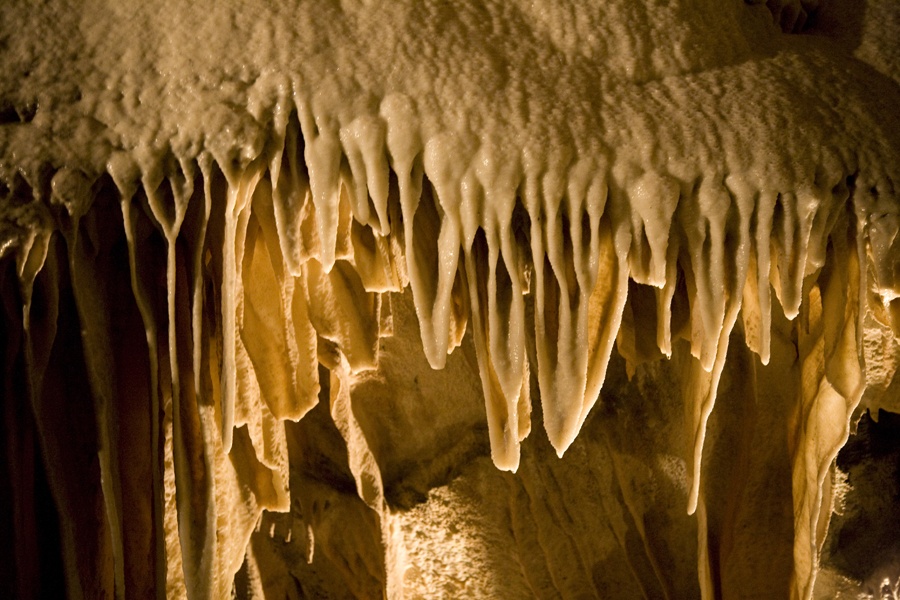 The first thing kids see is the spider web gate at the entrance to Crystal Cave. That's a great way to begin an exciting, 50-minute guided tour on lighted pathways through large marble rooms draped with icicle-like stalactites and mounds of stalagmites that create fascinating formations. Walk alongside a subterranean stream and listen to the sounds of water dripping and echoes in this beautiful cave. Tip: Bring drinking water for the half-mile walk down to the cave (and steep hike back).
Wind Cave National Park, Badlands, SD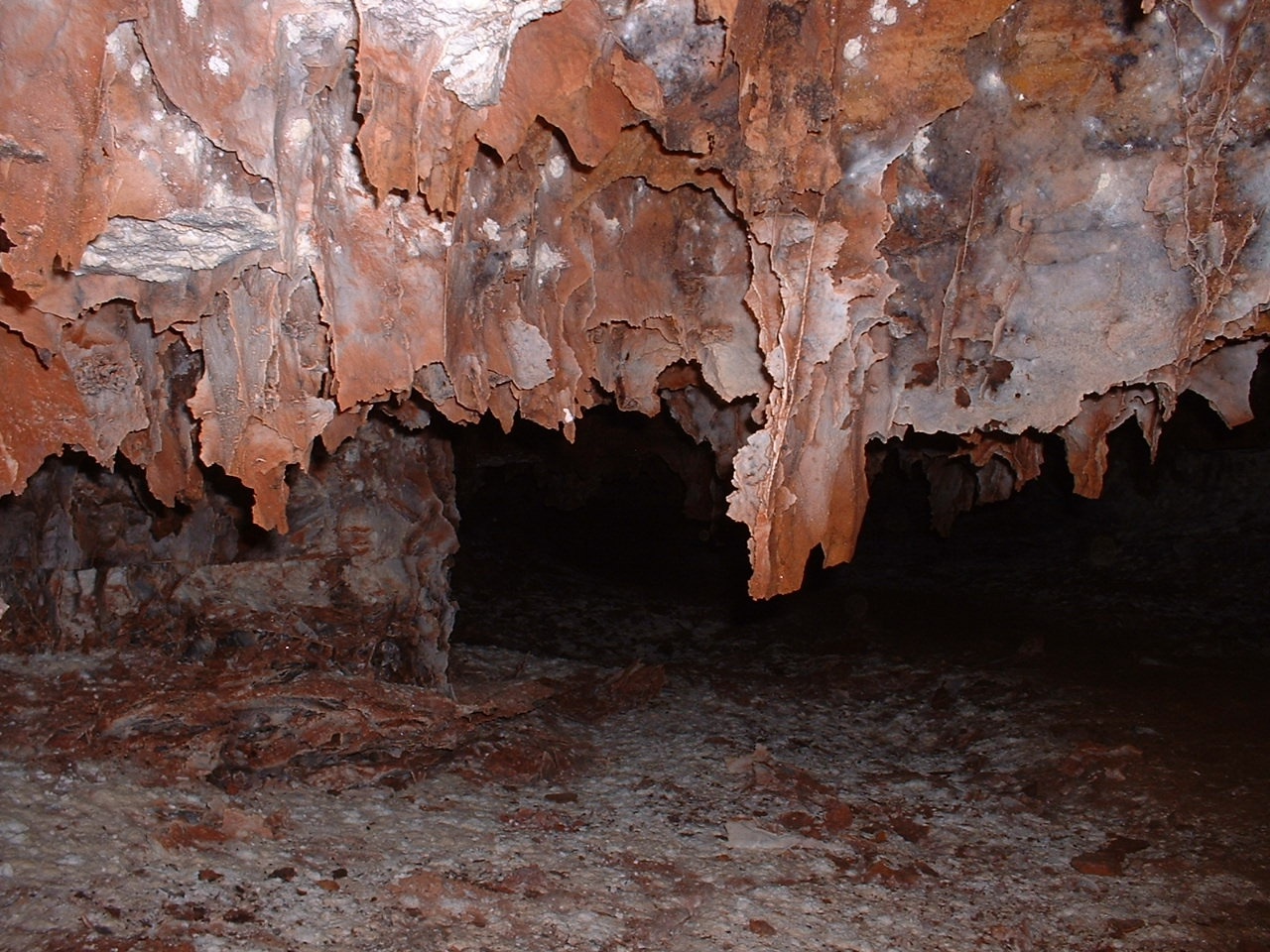 (Photo: National Park Service of the United States of America)
While the park's prairies and hillsides are certainly scenic, Wind Cave is the main attraction. With more than 132.05 miles of passages, it's considered one of the world's largest known caves. Although Wind Cave has few stalactites and stalagmites, it's composed of a unique display of boxwork, an unusual cave formation composed of thin calcite fins resembling honeycombs. Tip: Be prepared for low cave ceilings, at times requiring some bending or stooping.
Lava River Cave, Bend, OR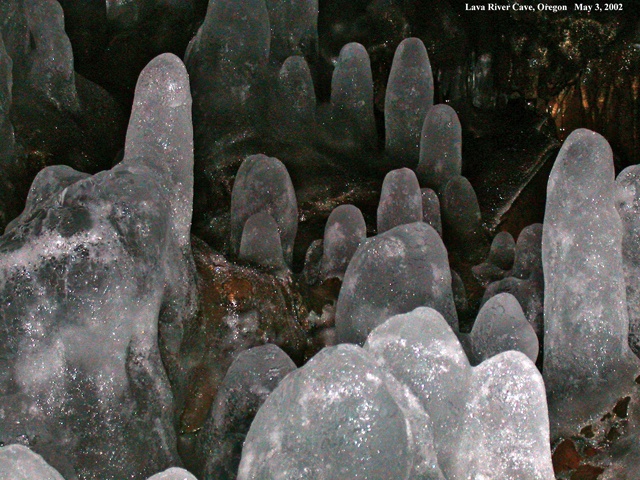 Using lanterns, explore a mile-long lava tube on a self-guided tour. Allow about 90 minutes to navigate the lava tube, created by an eruption about 80,000 years ago. Hold on tight to the guardrail and walk down 150 stairs to a large cool chamber that leads to varying-sized rooms with names such as, Echo Hall, Low Bridge Lane and Collapsed Corridor. One of the most unique parts of the cave is the Sand Garden, composed of fine volcanic ash. Tip: Wear long pants to crawl on hands and knees along the last 310 feet of the cave's end after the Sand Garden.
(MORE: Find a kid-friendly hotel near Bend, Oregon)
Ozark Caverns, Lake of the Ozarks State Parks, MO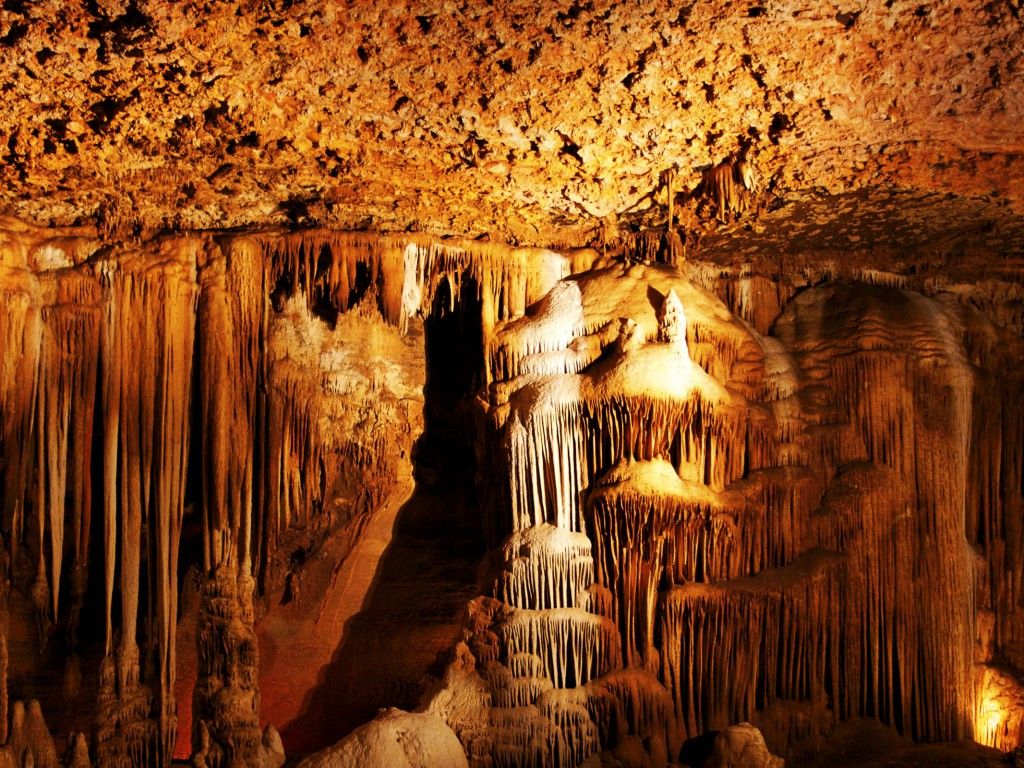 Missouri State Parks (Photo: Tara Greene)
Caves are common in the Ozarks and can be explored on self-guided or guided tours, although it's helpful to have experts show families around. Learn how dripping and seeping water form soda straws, helictites, stalagmites and other geologic wonders. A popular cave feature is Angel Showers, where never-ending sprays of water seem to come out of the solid rock ceiling. Tip: A half-hour, interpretive Children's Tour is ideal for ages 5 and older.
Mimi Slawoff, a Los Angeles-based journalist, contributed this to www.MiniTime.com.