Fun things to do in Vegas with kids
By Sarah Vernetti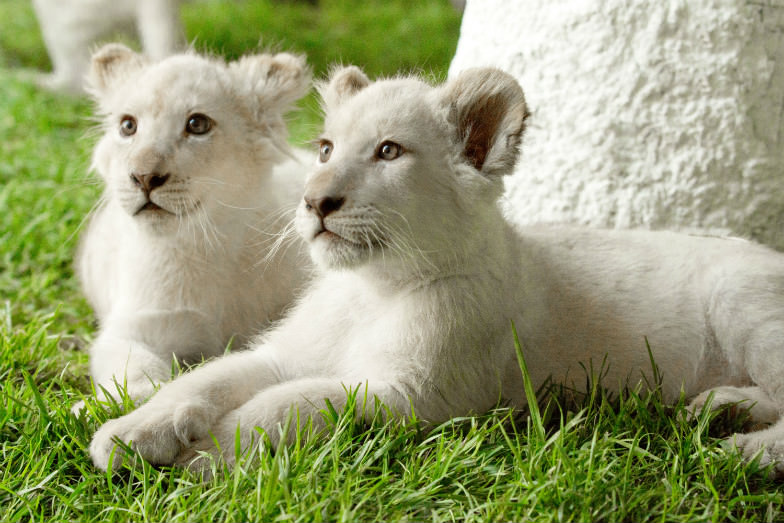 Siegfried and Roy's Secret Garden and Dolphin Habitat (Mirage Las Vegas)
Las Vegas is known for its bright lights, sprawling casinos, and larger-than-life attractions. With the city's over-the-top attitude, it's no surprise that Las Vegas offers plenty of unique activities.
If you and your family are feeling adventurous, try one of these experiences – from interacting with animals to riding a roller coaster – the next time you travel to Las Vegas.
Paint with dolphins
Siegfried and Roy's Secret Garden and Dolphin Habitat, located at the Mirage, provides families with a fun way to view their favorite animals like lions, tigers, and dolphins. Is your family in the mood to splurge? For $199, visitors who are age 8 and older can create art with the help of a dolphin. The Painting with the Dolphins program consists of a poolside session in which a dolphin participates in the artistic fun. Advance reservations are highly recommended.
Get married (or renew your vows) on a roller coaster
The roller coaster at NY-NY offers visitors speedy views of the Strip. The coaster consists of a 180-degree "twist and dive" maneuver and travels up to 67 mph. However, if that isn't enough excitement for you, you can always add the prospect of wedded bliss to your agenda. Visitors can get married or renew their vows at the roller coaster. Weddings and vow renewals cost $600 for morning ceremonies and $700 at night. Be sure to make a reservation ahead of time, and, if you are getting married rather than renewing, you'll need to bring along a marriage license.
Swim with sharks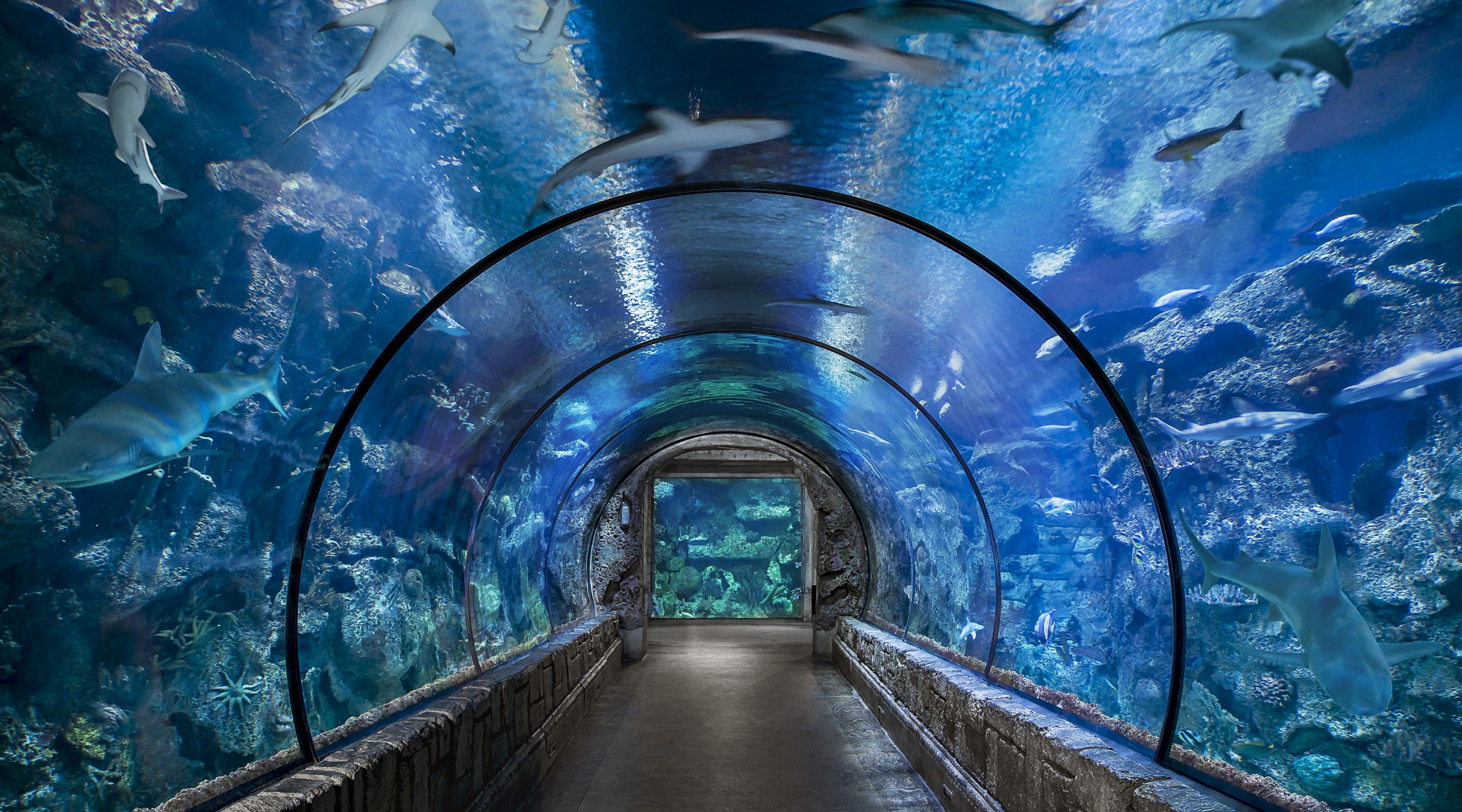 Mandalay Bay's Shark Reef Aquariu (Mandalay Bay)
Mandalay Bay's Shark Reef Aquarium provides dive-certified visitors who are over the age of 18 the chance to engage in a rather unusual experience. Take a dip in the aquarium's 1.3-million gallon shark tank and get an up-close look at over 30 sharks. Along with the chance to scuba dive, you'll also receive admission to the aquarium for yourself and up to four guests. Just imagine your kids explaining to their classmates that Mom went swimming with sharks during your recent trip! Advance reservations are highly recommended. Swim with the Sharks is $650 for one diver and $1000 for two, if booked together.
Zip line at the Rio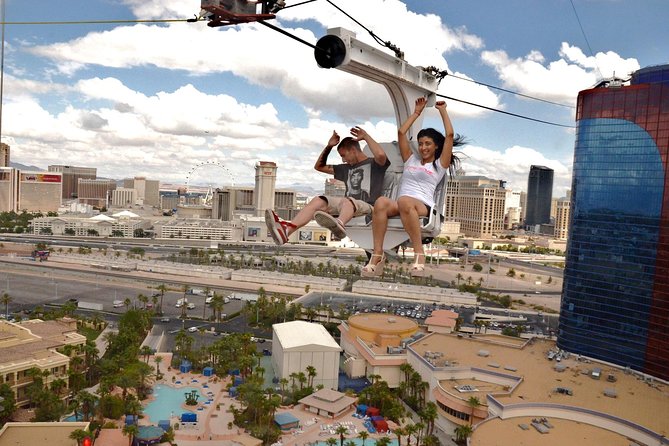 VooDoo Zip Line at the Rio (Voodoo Zip Line)
VooDoo Zip Line allows you to fly through the air between the two Rio Hotel towers. Fly 450 feet above the ground at 33 mph. Riders can go solo or can ride with a friend, making this a unique mother/daughter or father/son experience. Riders must be at least 48 inches tall to participate. Tickets are $27.49 each. The zip line is open from 11 a.m. to 11 p.m., although only those 21 and over are allowed after 8 p.m.
(MORE: Find more kid-friendly hotels to stay in Las Vegas.)
Ride the world's largest observation wheel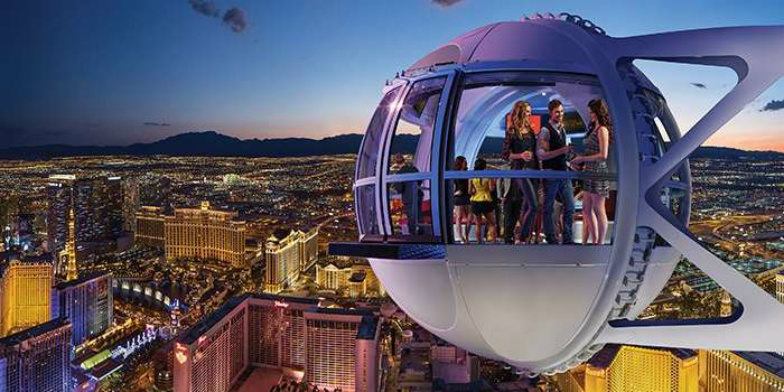 High Roller (Caesars)
The High Roller, one of the newest additions to the Las Vegas skyline, is currently the world's largest observation wheel. Needless to say, the views of the Strip and the surrounding desert are incredible. You'll travel in style as you make the 30-minute trip around the ferris wheel. Don't forget to bring your camera. Tickets are $24.95 for daytime rides and $34.95 after 7 p.m. Youth pricing and locals discounts are available.
Sarah Vernetti contributed this to MiniTime.