From skating to bobsledding, Olympic thrills for the whole family
By Kristi Marcelle on Jan 22, 2014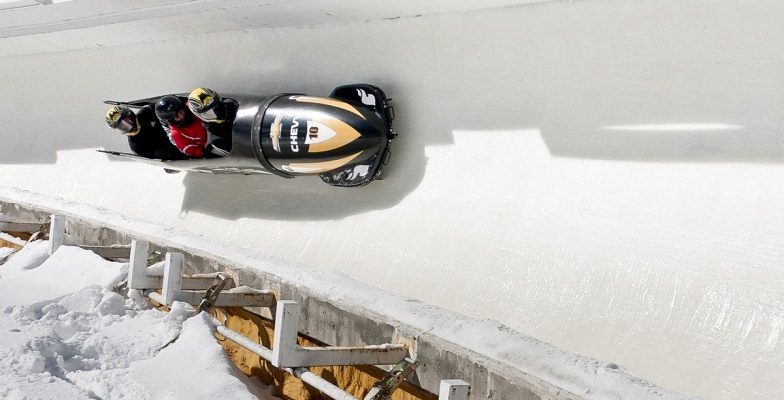 Lake Placid Bobsled Experience
With the Winter Olympics in Sochi fast approaching, now is the perfect time to plan a family getaway to an Olympic city right here in North America. We may not all have what it takes to be an Olympian, but a visit to an Olympic town provides the chance to discover what it feels like to careen down a bobsled run, swoosh down the slopes, or try a single salchow on an Olympic skating rink. Here are five places to catch Olympic fever this winter:
Lake Placid, New York
This charming hamlet in New York's Adirondacks has hosted two Winter Olympics, in 1932 and 1980, the latter best remembered for the "Miracle on Ice" U.S. victory in men's hockey against the Soviet Union. Unsurprisingly, this town proudly struts its Olympic heritage, offering a 1980 Games trivia scavenger hunt around town and a Winter Challenge competition. Get Your Olympics On: Several Olympic complexes and Whiteface Mountain offer a multitude of options, from bobsledding, skeleton, luge, Nordic and downhill skiing to ice skating and a biathlon experience. Lower-key options include toboggan rides on frozen Mirror Lake, gondola rides, snow tubing, and a visit to the Lake Placid Olympics Museum. Want to do it all? The Lake Placid Winter Passport is the most cost-effective way to feel the Olympics rush.
(MORE: Find a kid-friendly hotel in Lake Placid.)
Calgary, Alberta
Nestled in the wilds of the Canadian Rockies, the 1988 Calgary Olympics is remembered for standouts like British ski jumper Eddie "The Eagle" Edwards and the Jamaican Bobsled team's embodiment of the Olympic spirit. Get Your Olympics On: Winsport's Canada Olympic Park is the premier sports site and offers bobsled rides, Nordic and downhill skiing, ice skating, and an upgraded half-pipe that's an exact replica of the one in Sochi. At the Olympic Oval, dubbed the "fastest ice in the world," you can go ice skating or hang out in the Sochi Lounge, a community viewing area that will be open for the duration of the Sochi Olympics.
Squaw Valley, California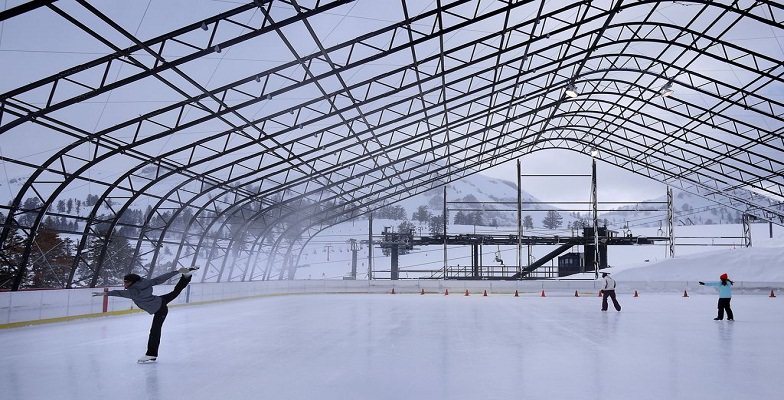 Flickr: jordanfischer
The multi-colored rings announce that you're in Olympic territory before you ever reach the slopes near Lake Tahoe. The 1960 Winter Olympics host has a tradition of cheering on local heroes that groomed their talent at Squaw Valley. Get Your Olympics On: You can go ice skating at the Olympic Ice Pavilion and visit the newly renovated mountain-side Olympic Museum. For a special treat, try a cookie at Wildflour Baking Company—a nostalgic favorite for Olympians who took their "cookie breaks" here as kids during ski school.
Salt Lake City, Utah
The 2002 Winter Olympic Games in Salt Lake City attracted the largest crowds in the history of the winter games. Twelve years later, the facilities serve as training centers for aspiring athletes and visitors alike. Get Your Olympics On: Olympic Park offers guided tours of the Olympic venues, bobsled and skeleton sled rides, two museums, and a ride to top of the world's highest ski jumps. At the Olympic Oval, visitors can take curling lessons or go ice skating. Soldier Hollow, the busiest venue of the 2002 Olympics, offers an amateur biathlon experience, cross-country skiing, and 1,200-foot tubing lanes, the longest in Utah.
(MORE: Find a kid-friendly hotel in Salt Lake City.)
Whistler, British Columbia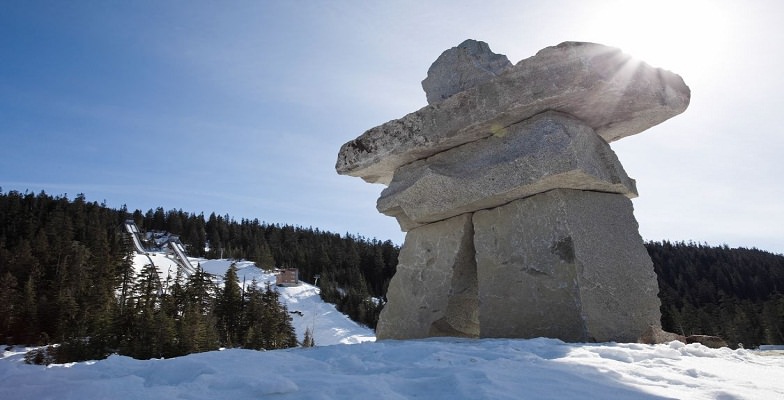 Flickr: BC Living
Vancouver may have been the official host city of the 2010 Winter Olympics, yet over half of the medal events were held at the ski resort town of Whistler. The giant Inuksuit sculptures created by Canada's native Inuits still stand guard as a lasting symbol of the Olympics in Whistler. Get Your Olympics On: At Whistler Olympic Plaza, where medal ceremonies took place, there is an ice skating rink and family nights on Mondays and Wednesdays. Whistler Sliding Centre on Blackcomb Mountain offers skeleton and bobsled rides, while Whistler Olympic Park offers an array of Nordic events such as cross-country skiing, ski jumping, and a biathlon experience. For the ultimate Olympic fan, Whistler Blackcomb offers a "Ski with an Olympian" full-day experience.
Kristi Marcelle, a California based-freelance writer, contributed this to www.MiniTime.com