Let your kids commune with nature
By Camille Miller
Top Summer Attractions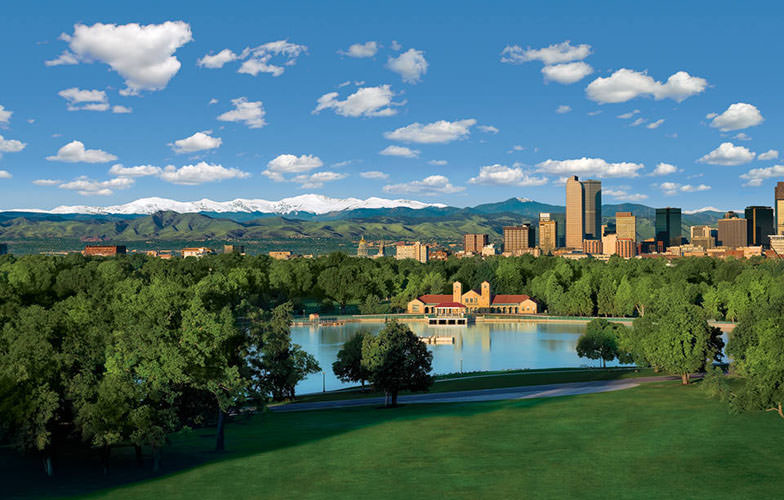 As the final school bell sounds, children race home full of excitement and energy and parents brace themselves, wondering how to fill the long summer days. Keep your children active and learning through the season by exploring the natural world in and around Denver, Colorado.
Denver Trails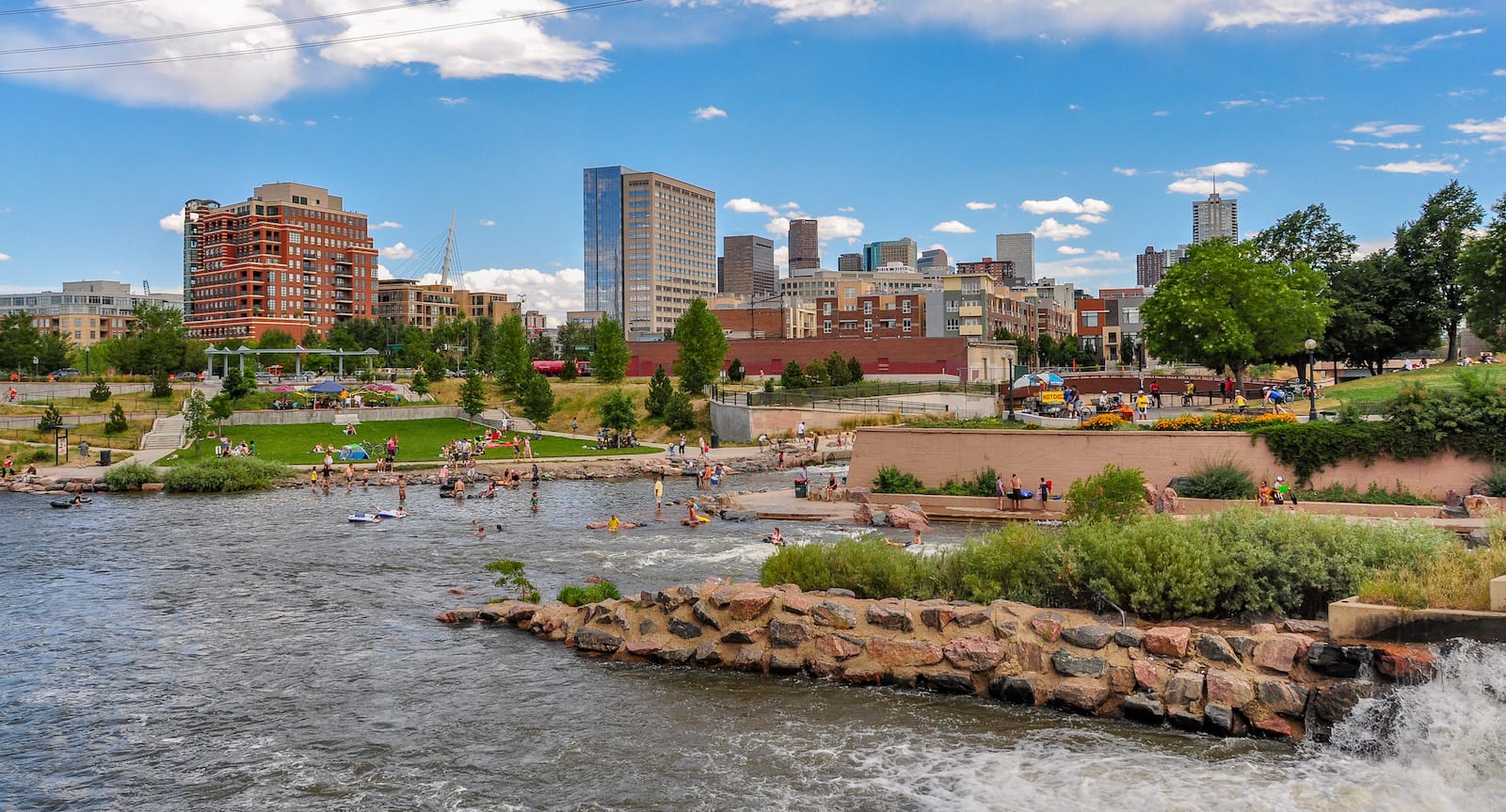 Confluence Park (Photo: Kent Kanouse)
Denver receives 300 days of sunshine every year, and the best way to soak up all that Vitamin D is with a stroll, hike or bicycle ride together on the city's family-friendly network of trails. If you want to bike through downtown Denver, you don't even need to bring your own bike – Denver B-cycle stations allow you to rent bicycles at a bargain.
The Platte River Greenway Trail follows the Platte River for almost 30 miles and has more than 20 historical signs that tell stories of the area.
Cherry Creek Bike Path, High Line Canal Trail and Sand Creek Greenway extend like fingers into the metro area, often alongside canals and streams, making the journey shady and cool.
For a challenge, the Colorado Trail is a long-distance hiking trail that runs from Denver to Durango over eight impressive mountain ranges. Get out your hiking shoes and bicycles and let your kids wear themselves out on the Mile High City's more than 850 miles of paved, off-road trails.
(MORE: Find fantastic kid-friendly hotels in Denver.)
Denver Parks
Denver has the largest city park system in the nation. They are often connected by well-maintained trails and you could spend all summer exploring their delights.
Confluence Park is the site where Denver was founded, where Cherry Creek and the South Platte River meet. Families enjoy kayaking the man-made rapids, sunbathing on the sand and the beautiful views of downtown Denver. 2250 15th St.
Sloan's Lake Park is a beautiful setting for picnicking and waterskiing, and hosts an annual Colorado Dragon Boat Festival. 1700 S Sheridan Blvd
Washington Park is one of the most popular parks, with an extensive playground, two lakes and a variety of sports and fitness options. 701 S Franklin St
City Park boasts of 314 acres of beautiful landscaped grounds, which include a golf course and flower gardens. 2001 Colorado Blvd
Belleview Park is a favorite with locals and features a petting zoo, a miniature train and a wading creek for youngsters. 5001 S Inca Dr, Englewood
Reservoirs and Lakes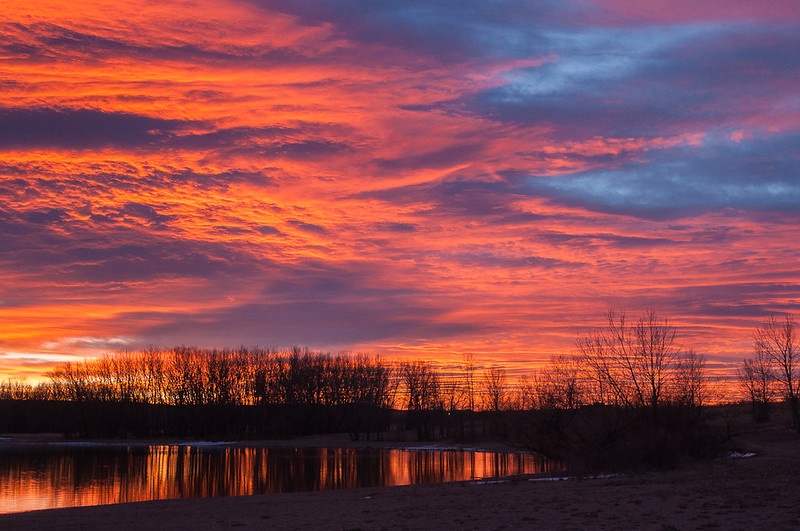 Chatfield Reservoir (Flickr: Steve Harbula)
Reservoirs provide a variety of recreational opportunities for residents and visitors alike. All of them supply picnic areas, public restrooms, campsites available by reservation and wonderful wildlife viewing opportunities.
Chatfield Reservoir offers boat rentals, a floating restaurant, bird watching, nature trails, waterskiing, a scenic drive, paddle boats and if you get there early enough you'll see hot air balloons rising into the air on Saturday mornings. 11500 N Roxborough Park, Littleton; 303-791-7275 / Open daily 5am-10pm; Park Pass $8 daily per car
Cherry Creek Reservoir is a natural prairie environment with horseback riding, a family shooting range and a designated model airplane flying area. 4201 South Parker Road, Aurora; 303-690-1166 / Open daily 5am-10pm; Park Pass $9 daily per car
Bear Creek Lake Park is threaded with extensive trails and offers boating, fishing and a sandy beach for swimming. 15600 W Morrison Rd, Lakewood; 303-697-6159 / Open M-Sat 8am-4pm, Sun 9am-3pm; Park Pass $7 daily per car
Standley Lake is a favorite for water sports such as skiing, paddle boarding, kayaking and fishing. 100th Ave and Simms Street, Westminster; 303-425-1097 / Open daily 7:30am-9pm; Park Pass $7 daily per car
Wildlife Attractions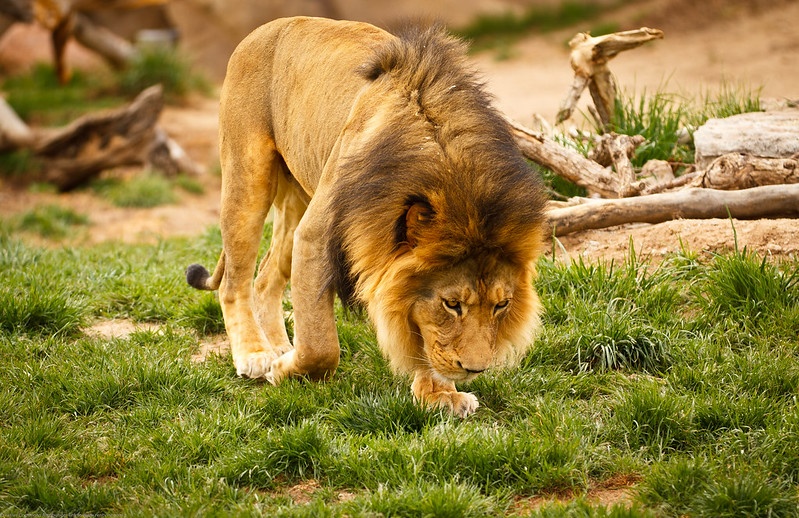 Denver Zoo (Flickr: Dave Dugdale)
The West is still wild, if you look in the right places.
One hundred and fifty million-year-old dinosaur bones encased in sandstone wait for examination at Dinosaur Ridge. Children will enjoy the staged dig and learn of the geographical features that make this state so unique. 16831 W Alameda Parkway, Morrison; 303-697-3466 / Open Mon Sat 9am-5pm, Sun 11am-4pm; $5 per person, 3 and under free
The Denver Zoo is a perfect place for young children to learn about and interact with exotic animals from the land, sky and sea. There are exhibits and shows and kids will love taking a ride on the Carousel or Pioneer Train. 2300 Steele St.; 720-337-1400 / Open daily 10am-5pm; $15 for Adults, $10 for Children ages 3-11, Kids 2 and under Free
The Butterfly Pavilion is an award winning non-profit insect zoo, with dozens of newly formed butterflies released daily and thousands more flying freely through the air, sometimes landing on guests! 6252 W 104th Ave, Westminster; 303-469-5441 / Open daily 9am-5pm, last entrance at 4:15pm; $9.50 for Adults, $6.50 for Children ages 2-12, Kids 2 and under Free
The Wildlife Experience in nearby Parker is a wildlife conservation museum, with classes, exhibits, activities, and events featuring natural history, fine art and film. 10035 S Peoria St, Parker; 720-488-3300; Open daily 9am-5pm; $10 for Adults, $6 for Children ages 3-12, Kids under 3 Free
Other popular animal attractions near Denver are the 17-acre Downtown Aquarium (700 Water St; 303-461-4450 / Open daily 11am-9pm; $17.99 for Adults, $11.99 for Children ages 3-11, Kids 2 and under Free), Rocky Mountain Arsenal National Wildlife Refuge (6550 Gateway Rd, Commerce City; 303-289-0930 / Open Wed-Sun 9am-4pm; No Fees), and the Boulder Outdoor Center, which offers Horseback Rides (15600 West Morrison Road, Morrison; 303-444-8420 / Open daily 7am-7pm, weather permitting).
Nature Centers
For those fascinated by nature's forms, Denver has incredible natural features and outdoor exploration opportunities. Nature Centers on the South Platte (3000 W Carson Dr. Littleton; 303-730-1022 / Open Tues-Fri 12pm-4pm, Sat/Sun 9:30am-4:30pm), on Lookout Mountain (910 Colorow Rd, Golden; 720-497-7600 / Open Tues-Sun 10am-4pm), at Bluff Lake (3400 Havana Way, 720-708-4147 / Open sunrise to sunset) and in Evergreen (29620 Upper Bear Creek Road, Evergreen; 303-330-0489 / Wed-Fri 12pm-4pm, Sat/Sun 10am-4pm) offer kids environmental education experiences and classes which are both fun and inspiring. Learn how tornados form, attract hummingbirds to your garden and tell ghost stories by firelight. Geocaching sites nearby contain hidden treasures just waiting to be discovered with GPS technology. Children and adults of all ages will learn something meaningful and come away with a new love for nature's creations.
(MORE: Explore some great kid-friendly trip plans by other MiniTimers.)
Gardens
The Denver Botanic Gardens both downtown (1007 York St; 720-865-3500 / Open daily 9am-5pm; $12.50 for Adults, $9 for children ages 3-15, Kids 2 and under Free) and at Chatfield (8500 West Deer Creek Canyon Road, Littleton; 720-865-4336 / Open daily 9am-5pm; $5 per vehicle, cash or check only) have specifically designed children's gardens for seeing, smelling, touching and romping through spectacular garden displays. They also host outdoor art exhibits, gardening classes and workshops.
The Garden Railroad at Hudson Gardens will inspire kid's imaginations with miniature trains running through model towns. 6115 South Santa Fe Drive, Littleton; 303-797-8565; Open daily 9am-5pm; Free
Summer Concerts held at both the Botanical Gardens downtown and at Hudson Gardens in Littleton encourage families to spread out on the lawn and enjoy the talents of famous musicians. Whichever you visit, be prepared to spend several hours admiring the landscaped beauty of these cultivated gardens.
Take advantage of the many outdoor options in and around Denver to give your children (and yourself!) a deeper appreciation for this beautiful land. Summer will be over before you know it!
Camille Miller contributed this to www.MiniTime.com
Click to rate this post!
[Total:

0

Average:

0

]