Vacation tips for families visiting Sydney.
By Karen Hayoun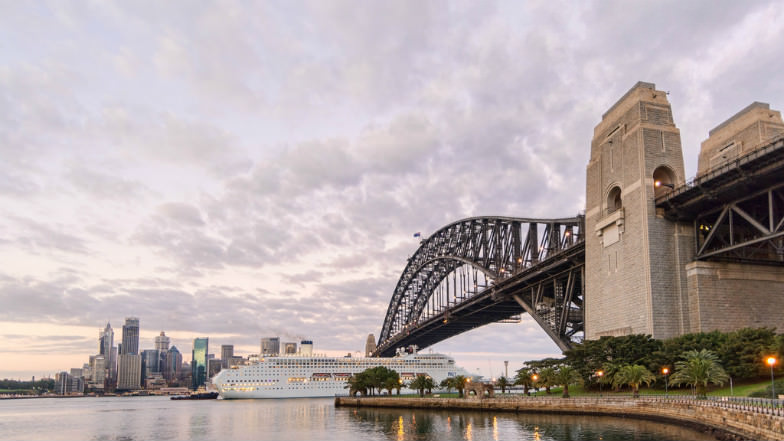 Sydney Harbor (Flickr: Nicki Mannix)
Going on a spontaneous adventure on your own or with another adult isn't complicated and can be exciting and fun. Once kids enter the picture, however, you have to plan ahead and look for kid-friendly hotels and attractions. To make things easier for you, we've put together 5 tips to help you plan your family vacation in Sydney:
1. Packing for a Family Vacation
Going on a family vacation involves a certain amount of travel time to get to your desired location, either by car, train, or plane. Once you get there, you'll probably take a bus or rent a car to get to all of the attractions. That usually means hours of travel time when you can't really move and if you've got kids they will get bored very fast. When you pack your bags for your vacation, make sure to add their favorite toys and anything you think will keep them busy and entertained during all of these "dead" hours. Don't pack only for car-friendly toys, get a few things they can play with at the hotel as well since you're probably going to need to rest in between your exciting touring days.
2. Getting Ready for the Flight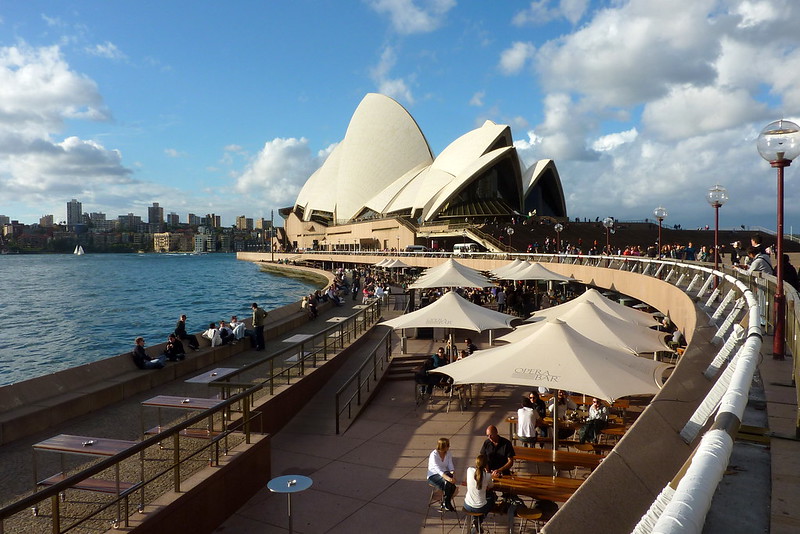 Sydney Opera House (Flickr: simone.brunozzi)
Flying to Sydney with kids can be a very difficult ordeal and you must plan ahead to make things just a tad easier for you, your kids, and everyone else on the plane. Two main things happen on a flight – you get bored and your ears pop. When you're an adult, you "deal with it" and wait for it to end, but children are usually not that simple. Boredom will drive them crazy and sitting bored in a chair for too long can even make them hyperactive. As we mentioned in the previous tip, bring them toys for the trip. Many airlines offer packages for kids with games and coloring books, but you shouldn't rely on that. You have loads of games and toys at home that you know they like and you know will keep them busy.
Keeping them busy and entertained is important, but you also have to take care of the physical effects the flight may have, especially if this is their first time. Besides a very uncomfortable feeling in their ears which can make toddlers cry and scream the entire flight, you need to plan for nausea as well. Consult with your pediatrician on what medications are recommended for the effects a flight may have.
3. Book a Family-Friendly Hotel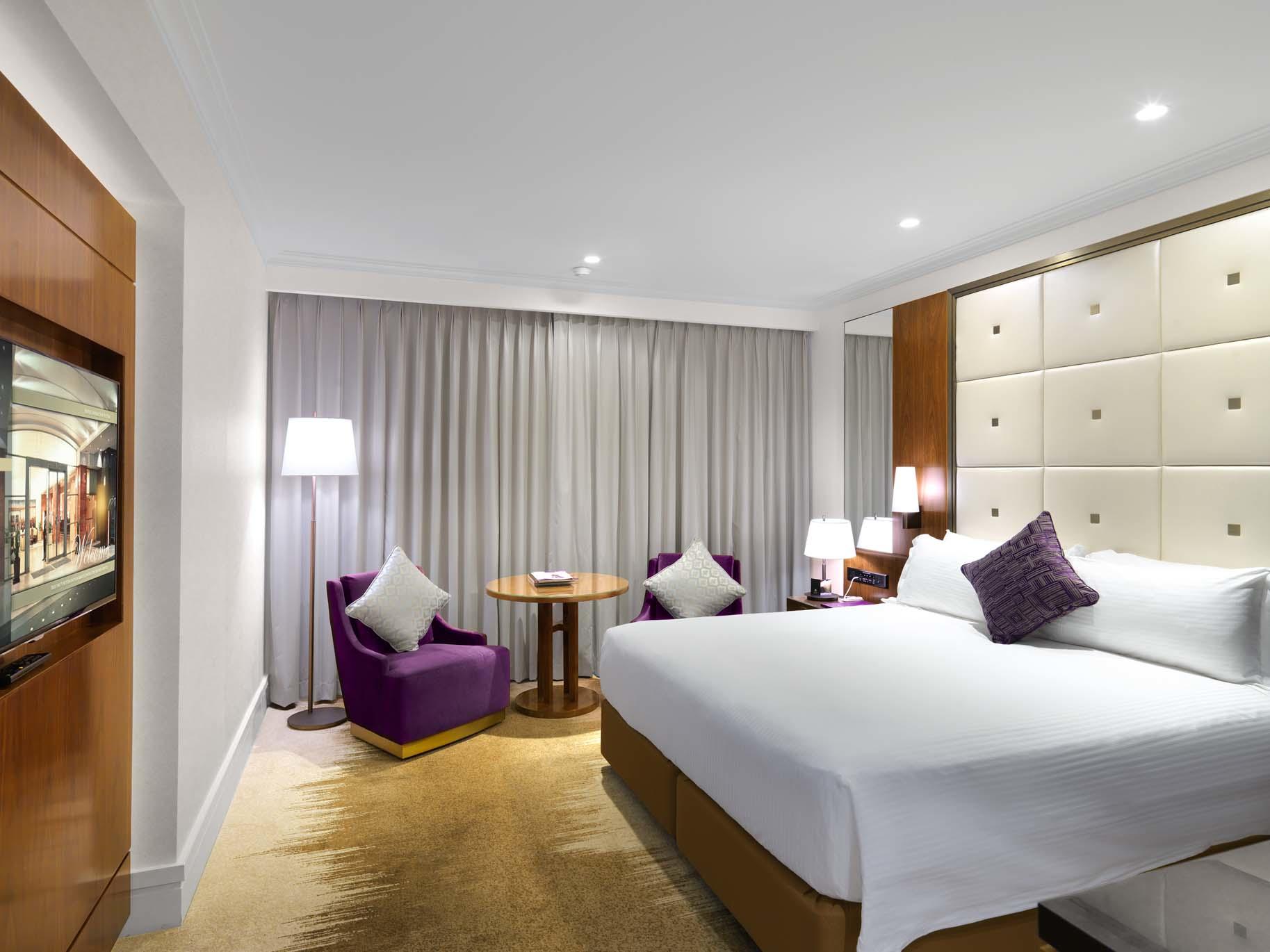 The Amora Hotel Jamison (Courtesy Amora Hotels)
The hotel you book will greatly influence the quality of your vacation, especially if you plan on spending a lot of time there in between attractions. Look for a kid-friendly hotel that has amenities for kids like meals for kids, a children's pool, a playroom, supervised activities, sports etc. Many hotels even offer babysitting services so you can enjoy a romantic dinner on your own one evening.
If you're looking for a Sydney hotel, here are 5 family-friendly ones to consider: BLUE, Four Seasons Sydney, InterContinental Sydney, Park Hyatt, The Amora Hotel Jamison
4. Kid-Friendly Attractions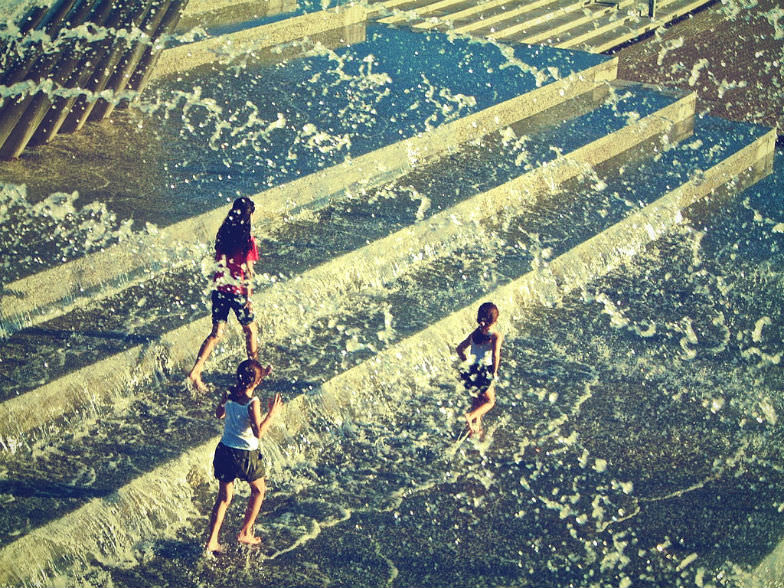 Sydney Olympic Park (Flickr: Paul D'Ambra)
Now that you know what to do on the way to Sydney and you know where you're staying, you have to plan what you and your family are going to do every day. Not every tourist location can handle kids so you'll want to make a list of kid-friendly attractions to visit.
Here are our top five recommended kid-friendly attractions for your visit in Sydney: Taronga Zoo, SEA LIFE Sydney Aquarium, Sydney Olympic Park, Powerhouse Museum, Luna Park Sydney
(MORE: Find more amazing trip ideas around the world.)
5. Keep a Flexible Schedule
Make sure to keep a flexible schedule that is not too packed with activities. That means your schedule has to include what you plan on doing every day but the hours should be flexible and don't spend every single day going from one attraction to another. You'll need time to rest in between so spend some time at the hotel or a nearby park, or just take a stroll somewhere to relax and enjoy your family vacation.
Karen Hayoun contributed this to MiniTime.