Great tips for families spending the day at Universal
By Holly Rosen Fink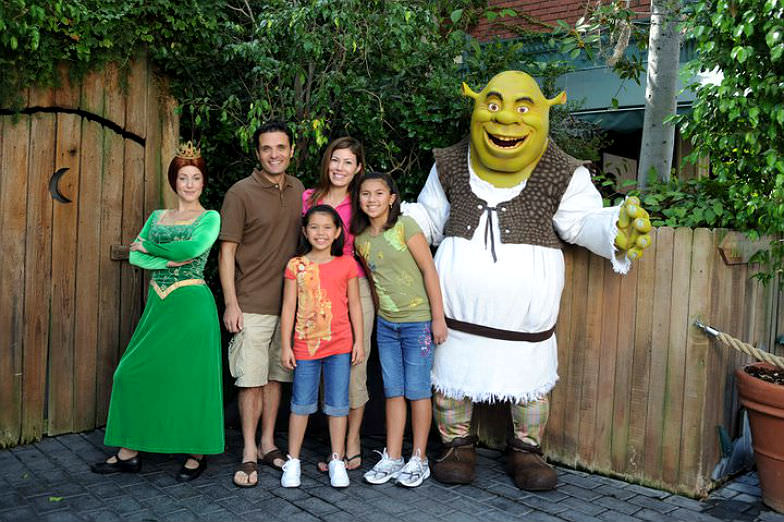 Family hanging out with Shrek at Universal Studios Hollywood (Universal Studios Hollywood)
If you and your kids are movie buffs heading to Universal Studios Hollywood in Los Angeles this holiday season, you're in for a real treat. To make the most of your trip, research the park ahead as time can really fly during a visit and this can feel quite overwhelming.
There are ways to navigate the park to improve your visit, especially when traveling with children. Here are five tips for families spending the day at Universal Studios Hollywood:
Stay in a hotel near Universal Studios Hollywood
Staying in the close proximity of the attraction is a great way to enhance your visit. Nearby hotels have shuttles that alleviate the issue of parking, saving you a great expense and hassle as a result. Plus, at the end of a long day of riding rides in the California sun, it's nice to be able to be in your room within minutes without having to get on busy L.A. roads.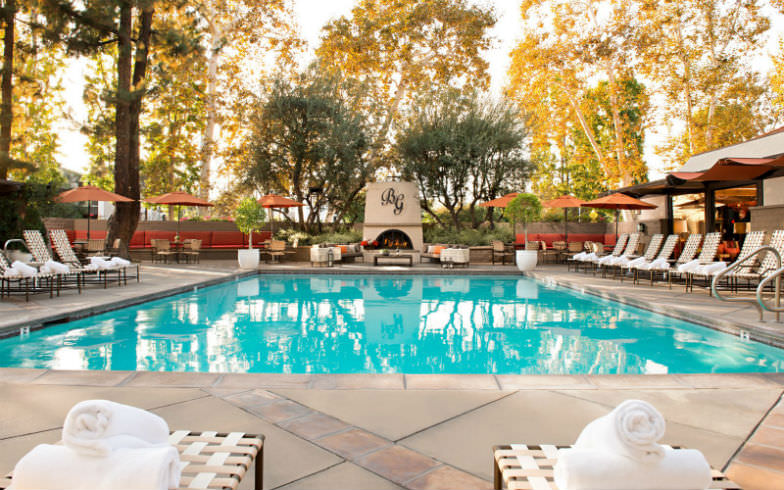 The Garland in North Hollywood (The Garland)
The Garland offers a shuttle to Universal Studios Hollywood every hour, kids' suites that feature bunk beds, Dive-In movies at the pool, and on-site dining.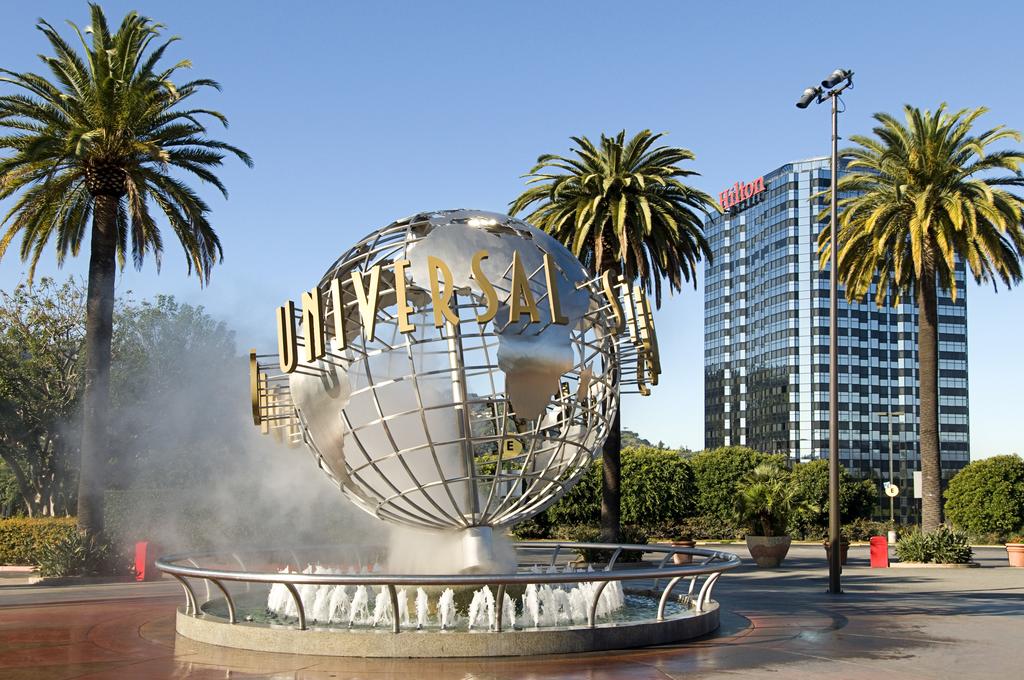 The Hilton Los Angeles/Universal City offers complimentary shuttle service to the studios, as well as packages including tickets to the park. The hotel also has a swimming pool to cool off in after your visit.
Be prepared
Make sure the kids are dressed comfortably. Theme parks involve a lot of walking so tennis shoes are a must. Even in the winter L.A. stays warm in the 70s and 80s F but it might pay to bring a light jacket. Make sure you do some Internet research with your kids before you go so you know what you all want to do and what you can't miss. Grab a map as soon as you arrive and take advantage of the park offering inexpensive (prices start at $8), secure lockers so you can store belongings while on some of the more jolting rides and you don't worry about getting really wet on some rides.
Get the Front of Line Pass
Studio tour at Universal Studios (Universal Studios Hollywood)
If you're familiar with Disney FastPass+, you're a good candidate for Universal Studios Hollywood's Front of Line Pass. It takes you right to the front of the line and saves a lot of time. The pass costs an additional $50 per person but If you're with children who have low thresholds for crowds, this is the way to go. It gives you priority access to all the rides, including the popular new Despicable Me Minion Mayhem and reserved seating at each show. You can buy these in advance online — always a good idea as they sell out during the day.
"Early' is the Key Word
The whole Universal Studios Hollywood can be done in a day. Arrive when it opens at 9 am to avoid crowds. Closing times vary, depending on the season. Lines certainly get longer as the day progresses. Head right to the lower level to ride the more popular ride first, including Transformers, Mummy – The Ride and Jurassic Park. Digital signs indicate waiting times all over the park, so check them regularly. Another piece of advice is to head for lunch around noon or earlier. Most of the restaurants are clustered together and get very crowded around 1 pm.
(MORE: Find more kid-friendly attractions in Los Angeles.)
Don't Miss!
All the rides at Universal Studios Hollywood are terrific, but there are definitely some shouldn't miss. If you have young kids and can't take them on some of the faster and scarier rides, the park offers "Child Switch," which allows one parent to wait with the child while the other parent and family members ride, and then switch when they depart, without having to wait in line again. It's a very helpful policy.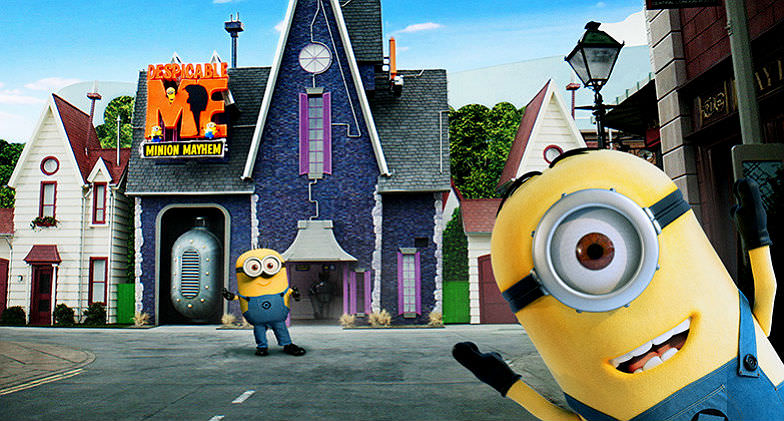 Minions Mayhem at Studio tour at Universal Studios (Universal Studios Hollywood)
You'll need to check height requirements before your kids go on anything. Universal Studios is very strict about safety and enforces these rules. The majority of the rides (including The Simpsons Ride, Despicable Me Minion Mayhem and Transformers 3D: The Ride) allow children 40 inches and up accompanied by a companion. To ride Revenge of the Mummy, you must be at least 48 inches and cannot take a bag on the ride (lockers are provided with a fingerprint swatch).
Younger kids will love the rides created for them such as The Adventures of Curious George, The Simpsons Ride and Jurassic Park: The Ride, as well as meeting characters around the park, movies like Shrek 4D and Universal's Animal Actors, a show that features animals on a movie set. Older kids (tweens and upwards in age) will enjoy Revenge of the Mummy – The Ride, Transformers – The Ride 3D, the Studio Backlot Tour (it is 45 minutes long so make sure your kids use the bathroom before you get on) and shows like Waterworld and the Special Effects Stage.
Holly Rosen Fink of The Culture Mom contributed this to MiniTime.