Parks with all of the fun but none of the crowds
By Mimi Slawoff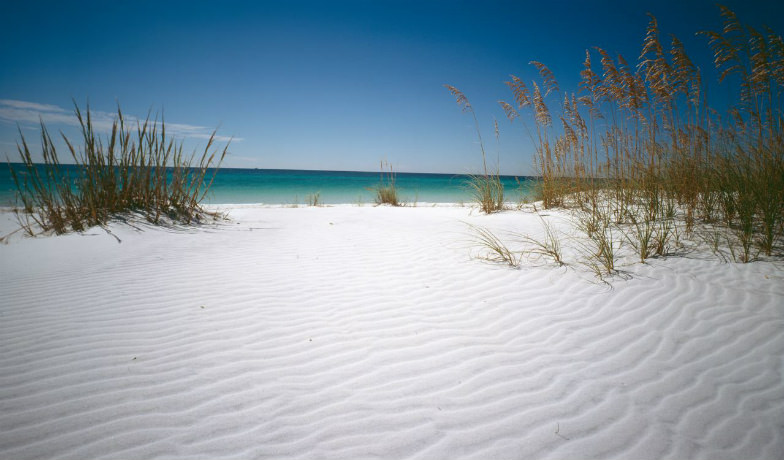 Henderson Beach State Park (Palms of Destin)
Exploring caves, hiking to waterfalls and climbing over rocks may sound like adventures in an Indiana Jones movie. But these are among the many exciting activities to do with kids in US state parks. While national parks generally get more attention, state parks also offer a bounty of outdoor fun and are often more easily accessible. Pack hiking shoes, a camera and binoculars for real-life adventures at these hidden gems. Be sure to stop by the visitor center for maps and tips from rangers before venturing out.
Ha Ha Tonka State Park, Missouri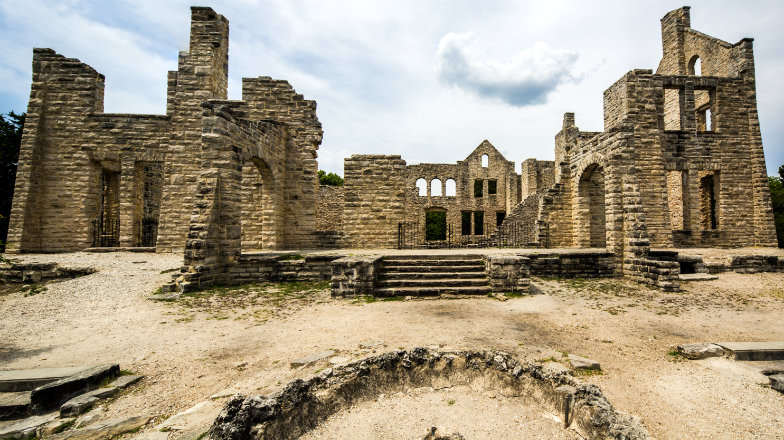 Ha Ha Tonka State Park (Jason Runyon)
Situated on the arm of the Lake of the Ozarks, the 17,441-acre Ha Ha Tonka State Park is an explorer's dream. The former stomping grounds of fur trapper Daniel Boone and his son Nathan, the park has more than 15 miles of trails leading to several caves, tunnels, natural bridges and sinkholes. A unique feature of this park is the stone ruins of a turn-of-the-20th-century castle built by a prominent Kansas City businessman high atop a bluff.
Henderson Beach State Park, Florida
Hiking, swimming, fishing and camping are popular activities along this Gulf Coast shoreline in Destin, Florida. Take a walk on the wild side among pine trees and wildflowers or just kick back with a picnic and enjoy the park's rolling coastal dunes, home to a thriving natural habitat. Family-friendly amenities include a playground and tidy outdoor showers.
(MORE: View other kid-friendly attractions in Destin.)
Tumalo State Park, Oregon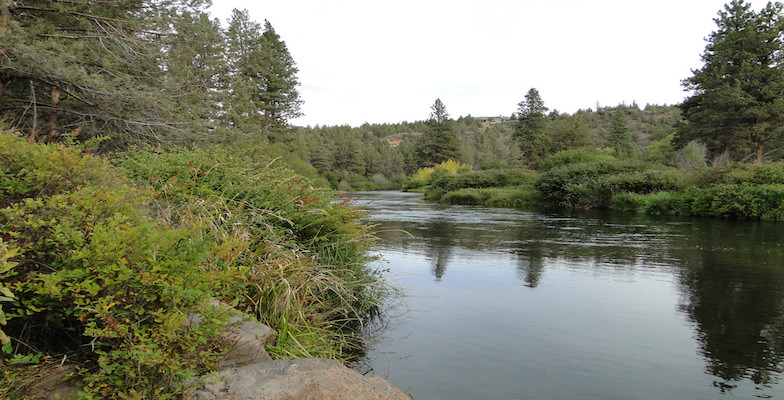 Tumalo State Park (Flickr: Amy Meredith)
Located along the Deschutes River, the 330-acre Tumalo State Park is close to the town of Bend, Oregon, but feels worlds away. Hiking, fishing, camping and wildlife-viewing are among the many fun things to do with kids. On warm summer days, there's nothing better than tubing in the cool river. Hiking trails fan out from the river through the canyons, offering opportunities to see deer and other wildlife. In winter, skiers and snowboarders have access to nearby Mt. Bachelor.
Lucky Peak State Park, Idaho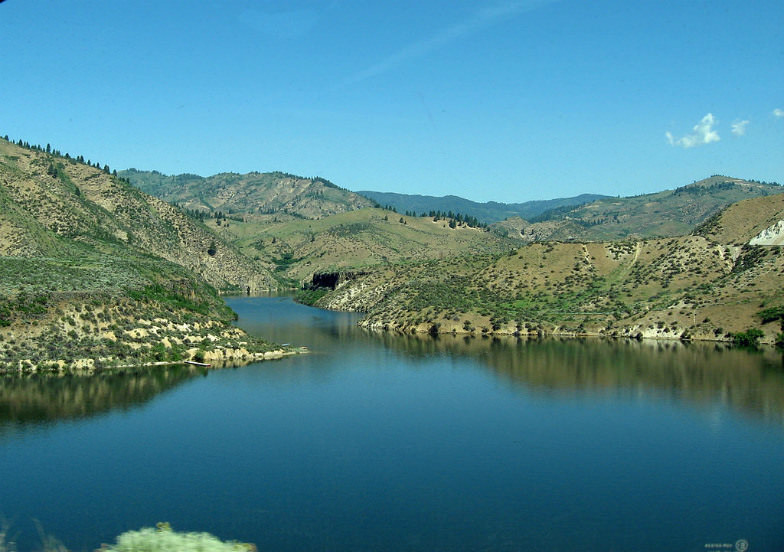 Lucky Peak State Park (WikiMedia: Fredlyfish4)
Round up the kids and family dogs for a fun-filled day on the sandy beaches of this laid-back state park, conveniently situated just eight miles southeast of Boise. Lucky Peak Dam's sandy beaches are popular with swimmers while Discovery Park is ideal for fishing and romping with dogs in the Boise River. Find supplies, rentals and boat ramps with parking for trailers at the full-service Spring Shores Marina.
(MORE: Find a kid-friendly hotel near Boise.)
Goose Island State Park, Texas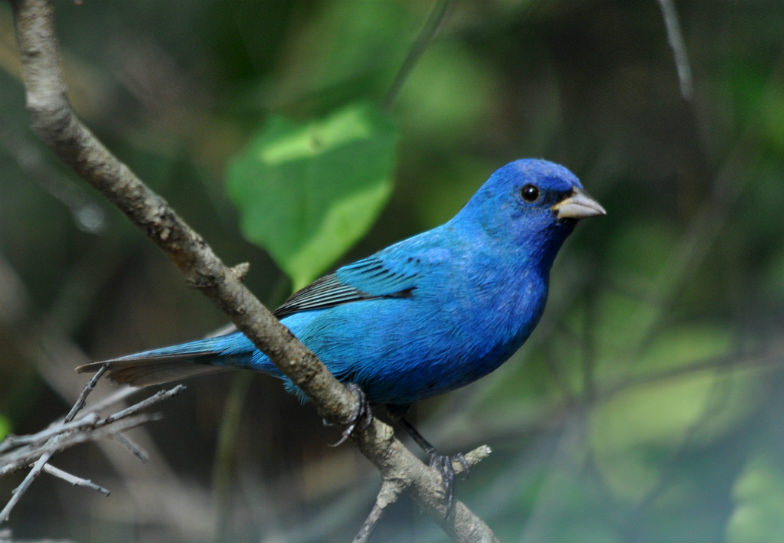 Bird at Goose Island State Park (Flickr: Dawn Scranton)
Visitors to this unique nature area in Rockport, Texas – will find a range of recreational activities — except swimming. That's because oyster shells, mud flats and marsh grass comprise the shoreline. However, families can still enjoy a plethora of activities, such as nature hikes, birding, fishing, boating and camping. Ranger programs include interpretive talks and guided nature walks. In summer, kids can borrow a Junior Ranger Explorer Pack filled with binoculars, a magnifying glass, crayons and many other items to record what they see.
Mimi Slawoff, a Los Angeles-based journalist, contributed this to www.MiniTime.com.