Take the kids for fun, learning experiences at these top campus attractions.
By Kristi Marcelle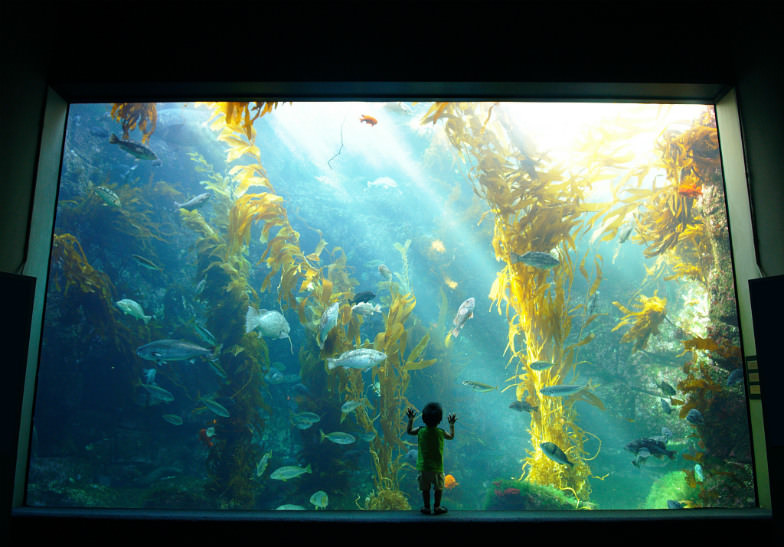 Birch Aquarium in La Jolla, California (Flickr: George Ruiz)
Missing your college days? You might be surprised at how many colleges offer family-friendly things to do outside the classroom. Celebrate back-to-school with a visit to a nearby college campus and make new memories with your little Einsteins.
Stanford University (Palo Alto, California)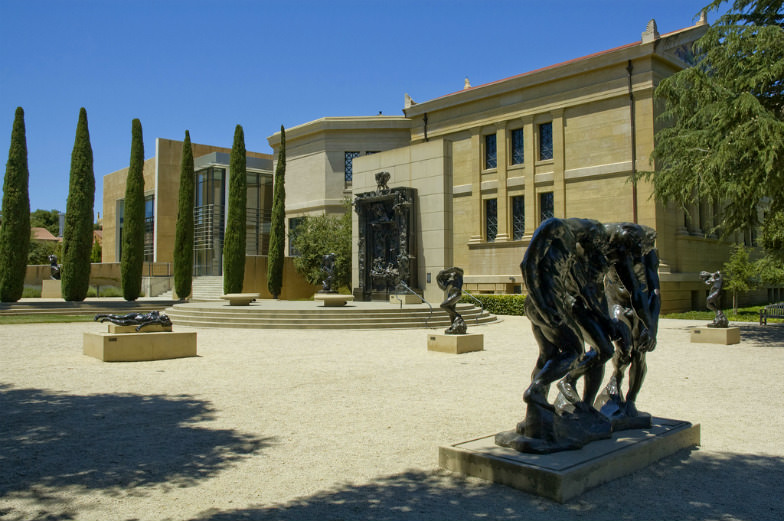 Rodin Sculpture Garden in Palo Alto, California (Flickr: Sylvain Leprovost)
What: Rodin Sculpture Garden
Why: The academic and sports powerhouse has an impressive art center with an outdoor sculpture garden that even toddlers can stroll through. One of the largest collections of works outside of Paris by French sculptor Auguste Rodin is housed at the Cantor Arts Center at Stanford University. Find over 200 pieces of art in the galleries and another 20 sculptures in the gardens. Begin your visit in the all-hours outdoor sculpture garden but don't miss an iconic, kid-pleasing "thinking" pose in front of The Thinker inside. Best for all ages; free admission.
(MORE: See California's top kid-friendly attractions.)
University of Wisconsin-Madison (Madison, Wisconsin)
What: Babcock Dairy Hall Store
Why: It's no surprise that the second largest dairy producing state in the U.S. is home to the oldest university dairy building in the nation. Built in 1951, Babcock Dairy Hall is not your typical ice cream parlor. The dairy is part of the food science department and a student and community favorite with 20-plus ice cream flavors. The observation deck is always open or take a 15-20 minute group or public student-led tour to see how ice cream and cheese are made on-site. Best for all ages; free tours and observations, ice cream $1.75 – $3.00 each.
Penn State (State College, Pennsylvania)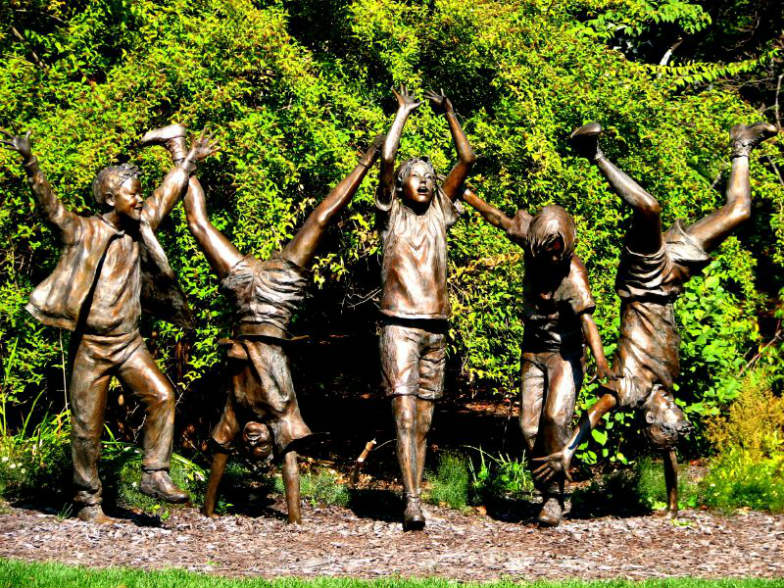 Childhood's Gate Children's Garden in State College, Pennsylvania (Flickr: Melissa)
What: Childhood's Gate Children's Garden
Why: Penn State childhood development experts, arboretum staff and landscape architects designed the newly opened children's garden in H.O. Smith Botanic Gardens at The Arboretum at Penn State. Caves, streams, climbing boulders and even a giant caterpillar showcase the geology, plants and animals of central Pennsylvania. Best for ages 3-12; free admission.
Duke University (Durham, North Carolina)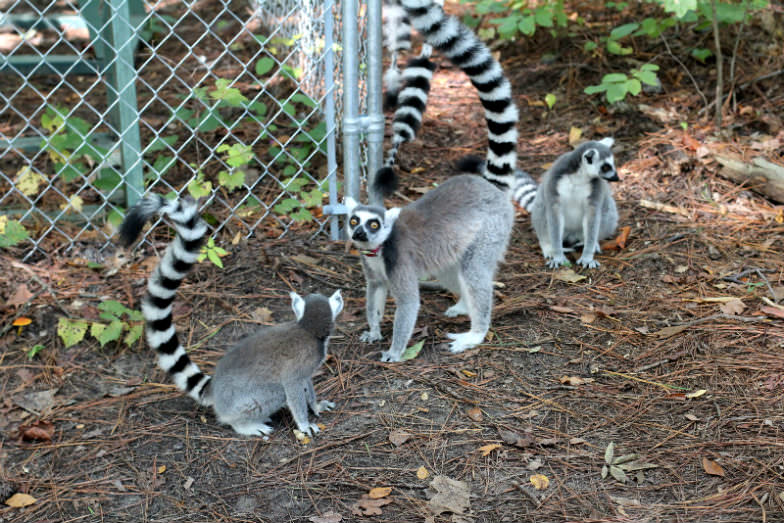 Duke Lemur Center in Durham, North Carolina (Flickr: Barbara Wells)
What: Duke Lemur Center
Why: Who doesn't smile when they see a lemur? The largest population of lemurs outside of Madagascar, comprised of 250 lemurs and 23 species reside at the research and conservation center located in the 7,000 acre Duke Forest. Hour-long, appointment-only Lemurs Live! tours run daily along with behind-the-scenes and themed tours. Best for ages 7 and older; adults $12, ages 3-12 $9, 2 and under/free; call (919) 489-3364 for appointments.
University of California San Diego (La Jolla, California)
What: Birch Aquarium at Scripps Institute
Why: UC-San Diego's seaside proximity and world famous oceanographic institution, Scripps, combine education and marine life at Birch Aquarium. Near the main campus, the La Jolla location, compact size and free parking is especially appealing to parents with younger children. During summer, join the naturalists and swim with the summer resident leopard sharks in nearby La Jolla Shores. Best for ages 3-12; adults $17, ages 13-17 $14, ages 3-12 $12.50, and 2 and under free.
(MORE: Find kid-friendly hotels near the Birch Aquarium.)
University of Florida (Gainesville, Florida)
What: University of Florida Bat House
Why: Every night at sunset, thousands of bats swarm out of two bat houses located on campus grounds in search of their insect dinner at nearby Lake Alice. Constructed in 1991 to attract them away from the main campus area , about 300,000 bats live in the houses. Watch for hawks looking for an easy dinner and other birds, alligators and turtles by the lake. Bug spray is recommended. Best for all ages; free admission.
Kristi Marcelle, an Orange County-based writer, contributed this to MiniTime.