Wonderful amusement parks that are budget-friendly alternatives to Disney.
By Jody Halsted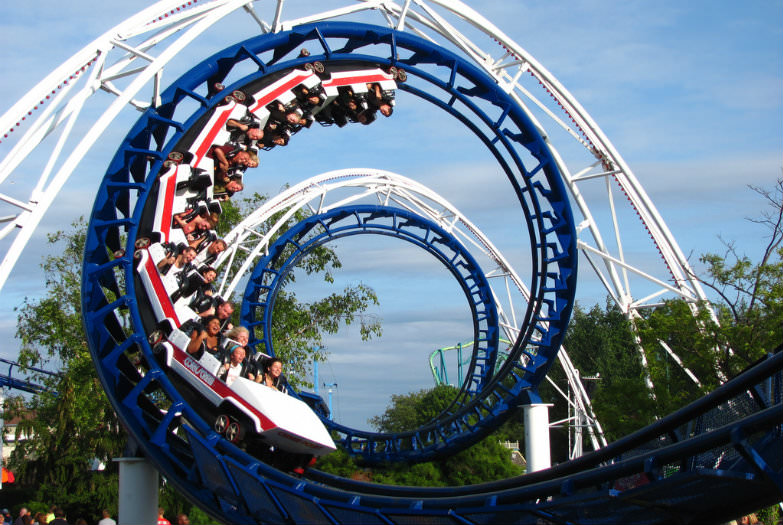 Cedar Point (Flickr: Jeremy Thompson)
A Disney vacation is the dream of every child – and many adults! Dubbed "The Happiest Place on Earth", Disney parks are fantasy worlds where lovable cartoon characters come to life, exhilarating rides take you on the amazing adventures and even your hotel can take you to another place or time. There is no denying that a Disney vacation is a vacation like no other.
Unfortunately a Disney vacation comes at a cost of both distance and money; often unconquerable hurdles for many families. But never fear! These 6 Disney vacation alternatives will leave your family with magical memories, budget intact.
Hershey Park (Hershey, Pennsylvania)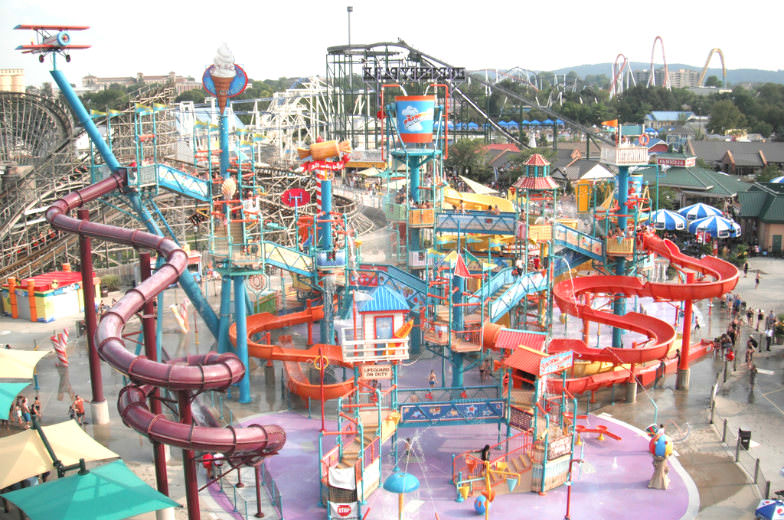 Hershey Park (Flickr: Ed Kennedy)
Quite possibly the 'sweetest' family vacation on the planet. Hershey Park is filled with rides, all with candy labels so you'll know instantly which rides your children fit – from 'Miniatures' for the toddlers, to 'Jolly Rancher' for teens and adults. If you would like something chocolate with your breakfast, character dining with a Hershey's Kiss and Reese's Peanut Butter Cups is exactly what you're craving. Live shows and concerts take place all summer long providing perfect downtime between thrills. Be sweet to Mom by booking a relaxing afternoon for her at the Chocolate Spa at Hotel Hershey.
(MORE: Find kid-friendly hotels in Hershey, PA.)
Knott's Berry Farm (Buena Park, California)
Just 20 miles from Disneyland, a one-day Knott's Berry Farm ticket will cost you $100 less than a one-day Disneyland Park Hopper ticket. In this alternative to Disney, you'll meet the lovable Peanuts cast, including Snoopy and his fluttering friend Woodstock. Featuring enough thrill rides to impress your teen along with plenty of kids' rides and water attractions to cool you off, Knott's Berry Farm has a ride for everyone. If you hate hearing, "Mom, I'm hungry!" and opening your wallet for yet another snack, you'll love the All Day Dining Plan. For only $29.99 per person your kids can eat as often as every 90 minutes!
Cedar Point Amusement Park (Sandusky, Ohio)
Billed as the "Best Amusement Park in the World", thrill seekers come from all parts of the globe to ride the 'World's Best Collection of Roller Coasters". Beyond the heart-pumping coasters, Cedar Point also has 4 kids' areas with rides from mild to wild, as well as a waterpark and beachfront on Lake Erie. Owned by Cedar Fair, the company that owns Knott's Berry Farm, you'll find Snoopy and the gang here, as well as the wallet-friendly dining plans.
(MORE: Find other fun things to do in Sandusky with kids.)
Wild Adventures (Valdosta, Georgia)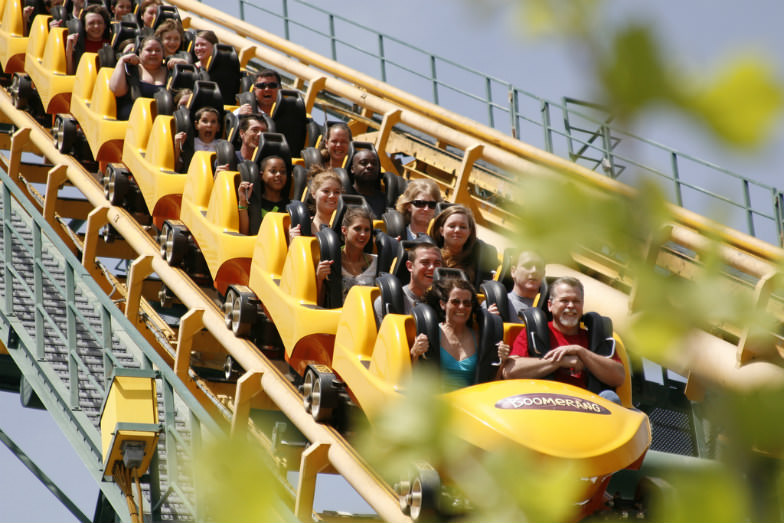 Wild Adventures (Flickr: Rob Bixby)
While you'll find plenty of kid-friendly rides in this theme park, the hundreds of exotic animals are the main focus. Birds, mammals and reptiles from across the globe can be found in several areas of the park with opportunities for live shows and interactive experiences throughout the day. Your ticket is valid for two consecutive days and includes the Splash Island Water Park, making Wild Adventures Theme Park a trifecta of family fun.
Camp Jellystone (Over 75 parks across the US and Canada)
Even if you aren't a 'camping family', you just might become one at Camp Jellystone. Whether you bring your RV, pack up your tent or glamp in one of the cabins, this family-friendly camping resort has everything you need for a fun family getaway. While park amenities vary, you're always sure to find fun organized activities for the kids – and even a few for their parents! Celebrate Jellystone Park-style with fun theme weekends and special events. Best of all, most amenities are included in your stay!
Storybook Land (Aberdeen, South Dakota)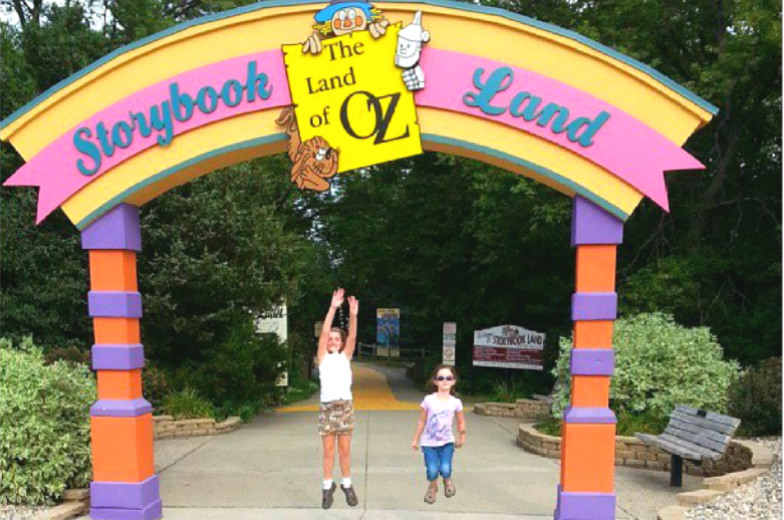 Storybook Land (Credit: Jody Halstead)
This Midwest gem is perfect for a multi-generational trip! Located at the edge of Aberdeen, this free park brings Mother Goose Nursery Rhymes to life. Tumble down Jack and Jill's hill. Feed the animals at Old MacDonald's Farm. Climb aboard a pirate ship. Enter Dorothy's house to be swept away by a tornado to the Land of Oz and stroll down the Yellow Brick Road. Adjacent Wylie Park offers a campground (cabins are available), go karts, mini golf, swimming beach and plenty of trails and playgrounds.
Jody Halsted of FamilyRambling.com contributed this to www.MiniTime.com.