Family-friendly things to do in Acapulco
By Michelle Rae Uy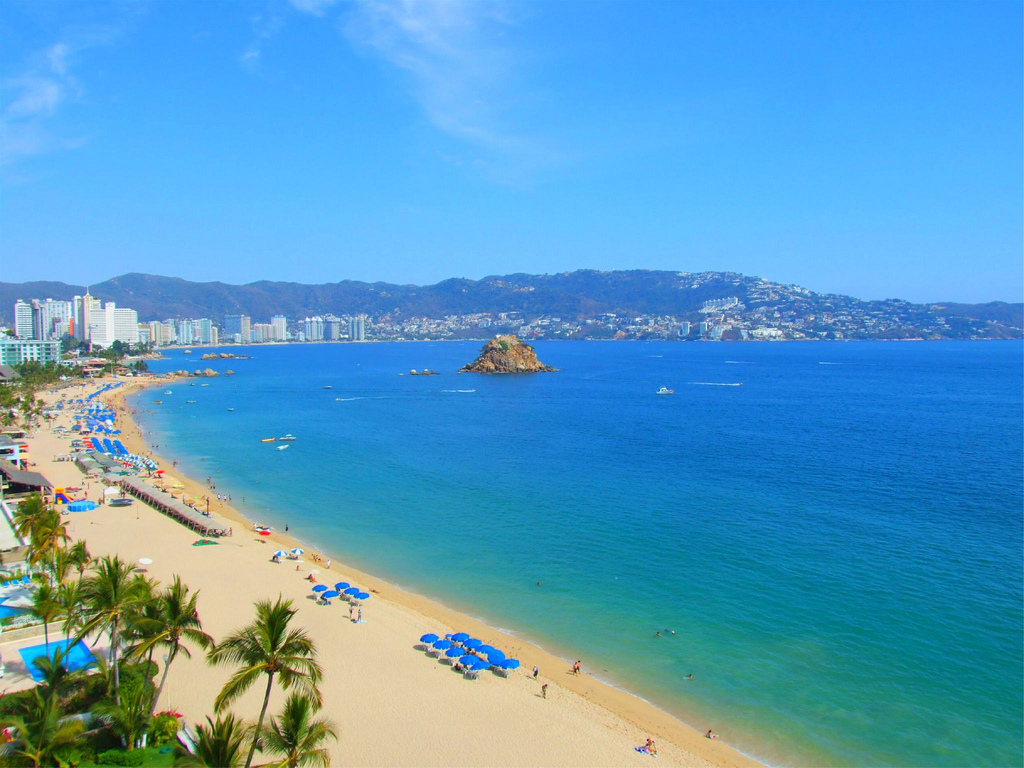 Acapulco, Mexico (Flickr: Jeff Futo)
The legendary coastline. It's what draws thousands upon thousands to one of Mexico's most popular resort cities every year. A destination once sought after and exclusive only to the rich and the famous, Acapulco had reinvented itself to be more accessible to the common folk; and today, it continues to be a top family destination on Mexico's popular Pacific coast. But there's more to Acapulco than swimming in its blue waters and sunning on its beaches.
Consider these family-approved reasons to visit this little piece of paradise with the kids this year while staying at the 4-star Fairmont Pierre Marques Resort during your vacation.
(MORE: 5 Best All-Inclusive Resorts in Mexico for Families)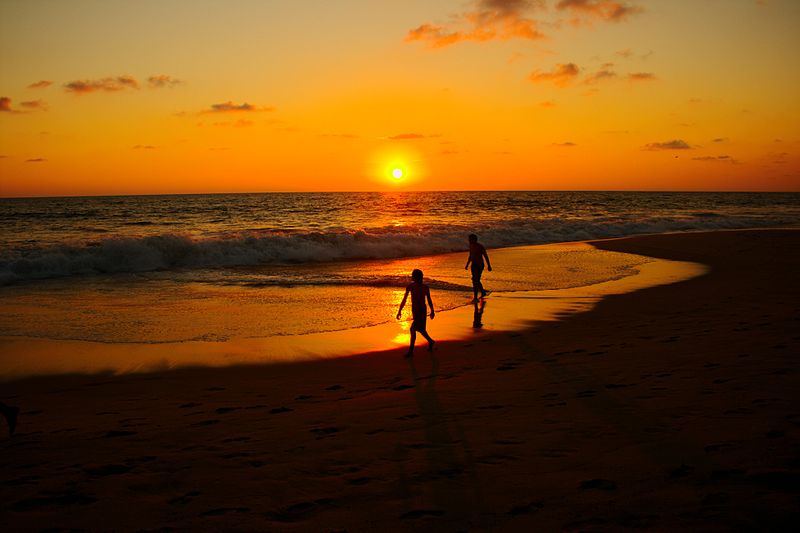 Sunset at Pie de la Cuesta (Flickr: Esparta Palma)
The Beautiful Beaches. They may not be the only reason to visit Acapulco, but they're definitely reason enough to go. Dotting the city's shoreline is a diverse collection of sandy spots perfect for every family's taste. Caleta, Caletilla, and Playa Tamarindos have gentle waves great for families with little ones in tow, Condesa is perfect for those who enjoy bigger waves, La Roqueta and Bonfil are great for adventurous types, and Pie de la Cuesta, with its beautiful sunsets, is recommended for a more idyllic outing.
The Water Recreations. Whether your family enjoys snorkeling, diving to explore the underwater world, or kayaking, windsurfing and fishing, Acapulco offers many water-related activities for all ages. Don't miss a trip to Roqueta Island in a glass-bottom boat so you can see the federally protected marine life below.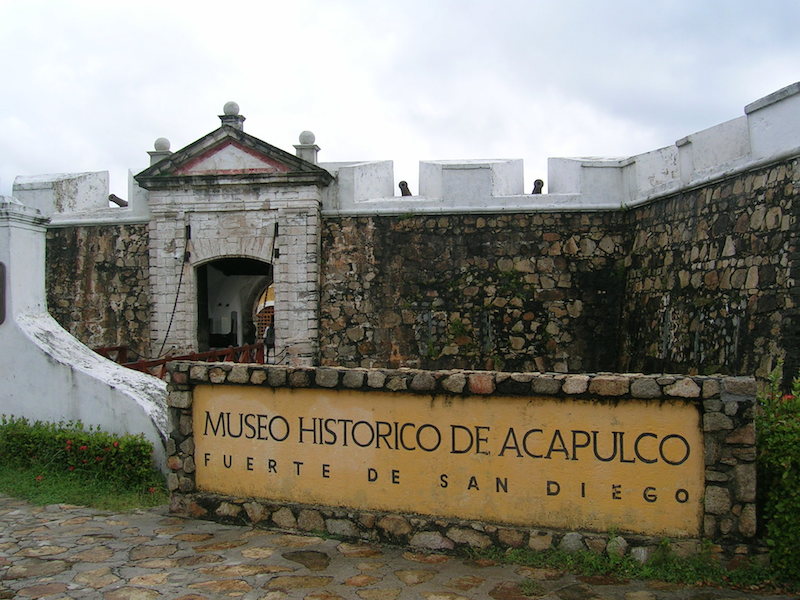 Fort of San Diego
The Historic Sites. Learn more about the region's naval history, local culture and archeological sites, or take the little artists in the family to see the works of a famous Mexican painter. Acapulco's collection of beautiful historic and cultural attractions will mesmerize families who are willing tear themselves away from the beach. The Fort of San Diego, the History Naval Museum, House of the Winds, and the archaeological zone of Palma Sola in the Veladero National Park are among these must-visit places.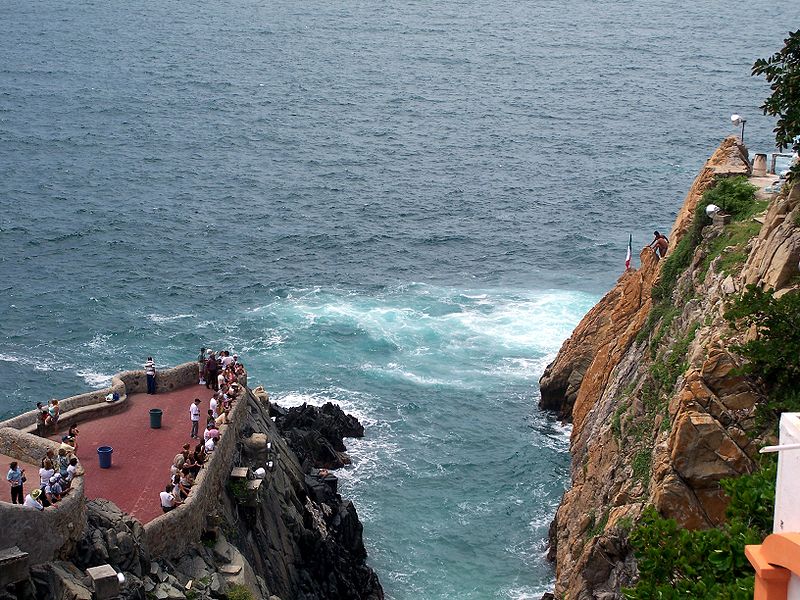 La Quebrada (Courtesy Jacalyn Engler)
The Sense of Adventure. Watch cliff divers jump off from the famous La Quebrada. Dive into the deep at spots like Piedra Blanca and El Bajo. Go on an exciting, high-speed boat ride. And go river rafting on the Papagayo River. In other words, indulge your sense of adventure with Acapulco's plethora of high adrenaline activities. And don't forget to take the bigger kids with you.
(MORE: 10 Reasons to Visit Cancun with Kids)
The Natural Treasures. In recent years, Acapulco has been heavily focusing on ecotourism to promote and support the conservation of many of its fragile natural treasures, and a visit to several of these sites during your family vacation is a must if you really want to experience the city. These natural treasures include Ventura Beach where you can camp and get a rare opportunity to witness sea turtles mate, and the freshwater Coyuca Lagoon, setting to movies like Rambo II and Tarzan and home to lush tropical vegetation and several bird sanctuaries.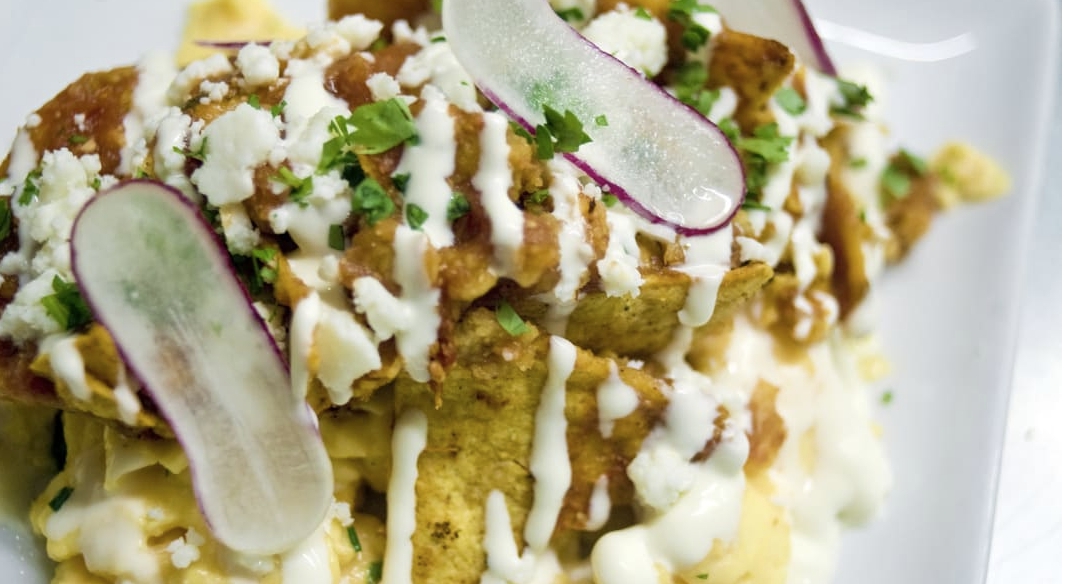 Chilaquiles (Flickr: Omid Tavallai)
The Delicious Cuisine. Undeniably, one of the best things about Mexico is the food; and Acapulco, being one of the country's most popular vacation destinations and home to over 160 restaurants, is just the right hub for foodie families. Start your day right with some chilaquiles for breakfast and sample local dishes like the enfrijolades and pescado a la talla to sustain you throughout the day. And of course, quench your thirst with the region's famous coconuts.
Michelle Rae Uy contributed this to MiniTime. She is a travel writer based in Los Angeles and MiniTime's Head of Content, who spends her free time on adventures and film photography.