Walk down the historic path
By Mimi Slawoff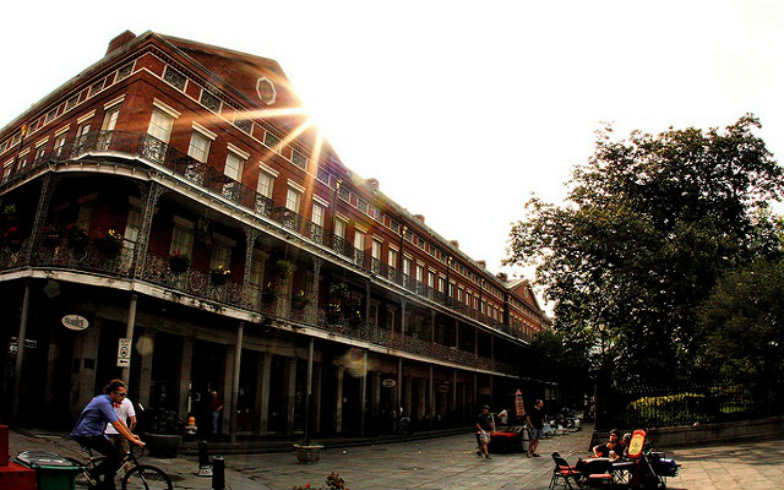 French Quarter (Flickr: Phil Roeder)
While Washington, D.C., Boston and Philadelphia may be among the first historic cities to come to mind when planning a family vacation, numerous others throughout the country have their fair share of fascinating stories to tell as well. There's nothing better than visiting a city firsthand to experience its arts, history and culture. These six cities are steeped in history but have a playful side that you and your kids will enjoy.
New Orleans, LA
Founded in May 7, 1718, Louisiana's largest city is known for its Mardi Gras, live music and amazing cuisine. Eat your way through the historic and family-friendly French Quarter (beignets, please), take a mule-drawn carriage ride, explore Jackson Square and learn about the city's role during the Civil Rights Movement as well as the introduction of voodoo in 1719.
More fun: Go on the New Orleans Historic Voodoo Museum's cemetery walking tour to the tomb of priestess Marie Laveau, who died in 1881.
(MORE: Find kid-friendly hotels in New Orleans.)
St. Augustine, FL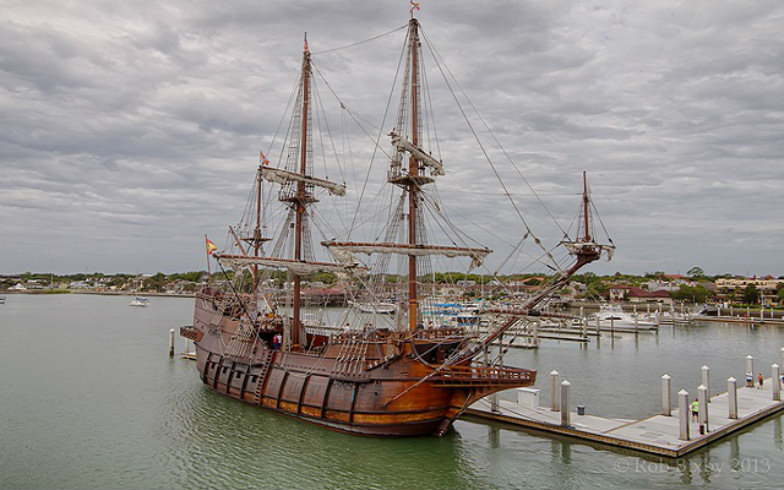 El Galeon (Flickr: Rob Bixby)
Founded in 1565, the nation's oldest city attracts visitors for its Spanish colonial-era buildings. Step back into 18th-century American life at the Spanish Quarter Village. There's modern fun too. Bring the pack to the kid-oriented attraction of St. Augustine Alligator Farm Zoological Park where you can glide over live alligators and crocodiles on a zip line.
Don't miss: Soaking up rays at the seven-mile stretch of beaches.
San Antonio, TX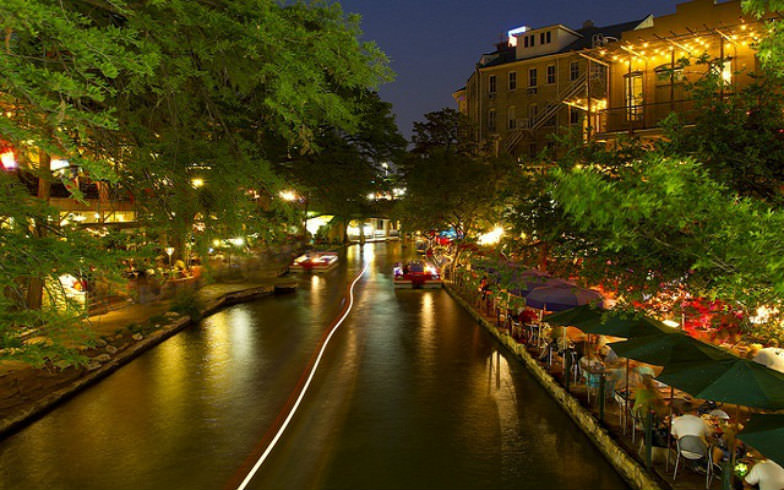 San Antonio River Walk (Flickr: Stuart Seeger)
The Alamo, built in 1718, is famous for the battle of 1836 when 189 Texan heroes fought with General Santa Ana's army of thousands. See the 4.2-acre Alamo plaza, church, long barrack and Alamo Hall. Nearby is HemisFair Park, home to the 750-foot Tower of the Americas that was built for the 1968 World Fair. Ride an elevator to the top for panoramic city views. Stroll along the River Walk, a cozy pathway lined with hotels, restaurants and shops and learn about the river on a narrated boat tour.
Don't miss: The annual Spring Fling, featuring music, parades and festivals for two weeks in April.
Charleston, SC
Stand on the site where the first shot was fired during the American Civil War in 1861, climb aboard a WWII aircraft carrier and learn about the Low Country's early settlers at the city's many museums and historic sites. The Patriots Point Navy and Maritime Museum offers several tours that focus on U.S. Navy history. For more than 200 years, the Charleston City Market has been the hub for clothing, jewelry, souvenirs, art, food and the famous sweetgrass baskets.
Don't miss: Chill out by the pineapple-designed fountain at the 12-acre Charleston Waterfront Park.
Santa Fe, NM
Artistic inspiration, zesty food smothered in red or green (or both) chili sauce and the Spanish-Pueblo architecture attract many visitors to North America's oldest capital city. Visit the Palace of the Governors, which has been around since the city's formation. Shop for jewelry and munchables in American Indian and Spanish markets and enjoy live music at the downtown plaza (built in 1610). Stroll through the art-filled La Fonda Hotel, peruse galleries along Canyon Road and buy fresh goods at the Farmers Markets at the Railyard.
Don't miss: El Rancho de las Golondrinas, now a living history museum, was an important rest stop along the famous El Camino Real trail from Mexico City to Santa Fe in the early 1700s.
(MORE: Discover more kid-friendly attractions in Santa Fe.)
Nashville, TN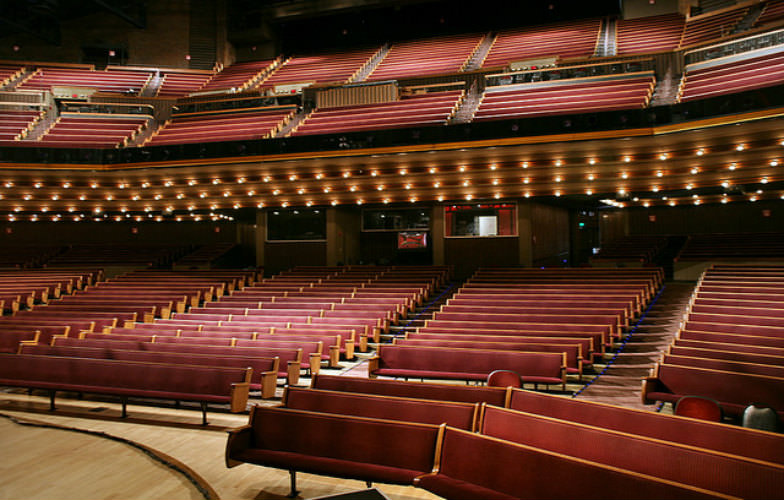 Grand Ole Opry House (Flickr: Cliff)
While you don't have to be a country music fan to appreciate the theaters, honky-tonk bars and the Country Music Hall of Fame and Museum, you might become one after touring Music City. Visit Studio B where Elvis recorded 250 hits and catch a show at the Ryman Auditorium, built as a church in the 1880s and converted to a live performance venue in 1943 (note the intact stained glass windows and pews).
Don't miss: The Grand Ole Opry at the Grand Ole Opry House is the world's longest running radio show.
Mimi Slawoff, a Los Angeles-based journalist, contributed this to www.MiniTime.com.