Kid-friendly hotels in New Orleans
By Jordan Estrada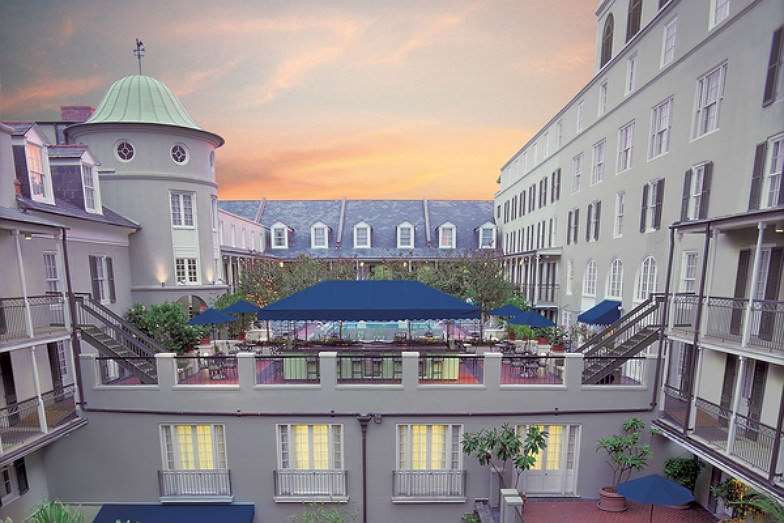 Royal Sonesta Hotel New Orleans (Courtesy Sonesta)
Due to its vibrant culture that incorporates local food, art, music and entertainment, New Orleans is one of the most unique cities in the country. From visiting art galleries and shops to exploring historical sites and museums, visitors can find lots to do during their stay in this historic city.
There are many hotels located in or around the famous French Quarter where many popular attractions can be found. These hotels offer amenities for kids and have onsite restaurants and recreational facilities for guests to use. Here are some of our kid-friendly hotels picks in New Orleans.
Royal Sonesta Hotel New Orleans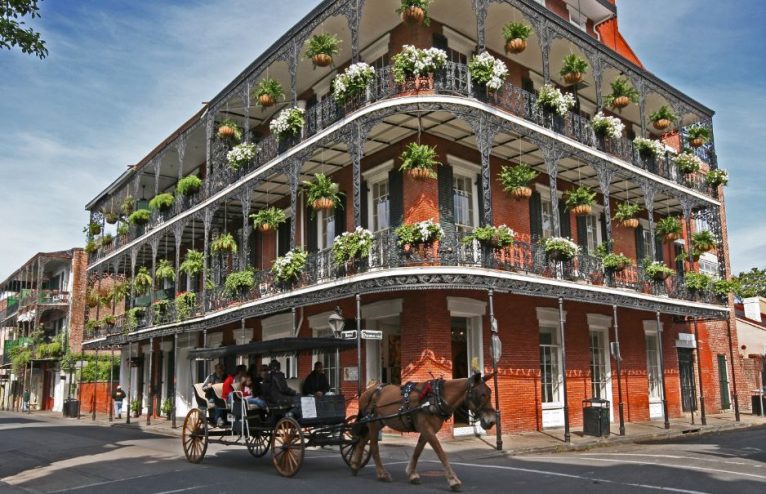 Perfect for families who want to stay in the French Quarter, the Royal Sonesta Hotel New Orleans features European-inspired elegance and is located on historic Bourbon Street. The hotel features an art collection of more than 7,000 pieces of contemporary art in the form of paintings, sculptures and prints, and beautiful courtyards to walk through around the grounds. Only a block away from Royal Street where visitors will find a variety of art galleries and shops, this hotel is ideal for travelers looking to purchase art in New Orleans as well as families. In-room video games will keep older kids and teens entertained. Guests can also request rooms with private balconies and pool access. The onsite Restaurant R'evolution features two professional chefs who apply modern twists to traditional Cajon and Creole dishes.
Omni Royal Hotel New Orleans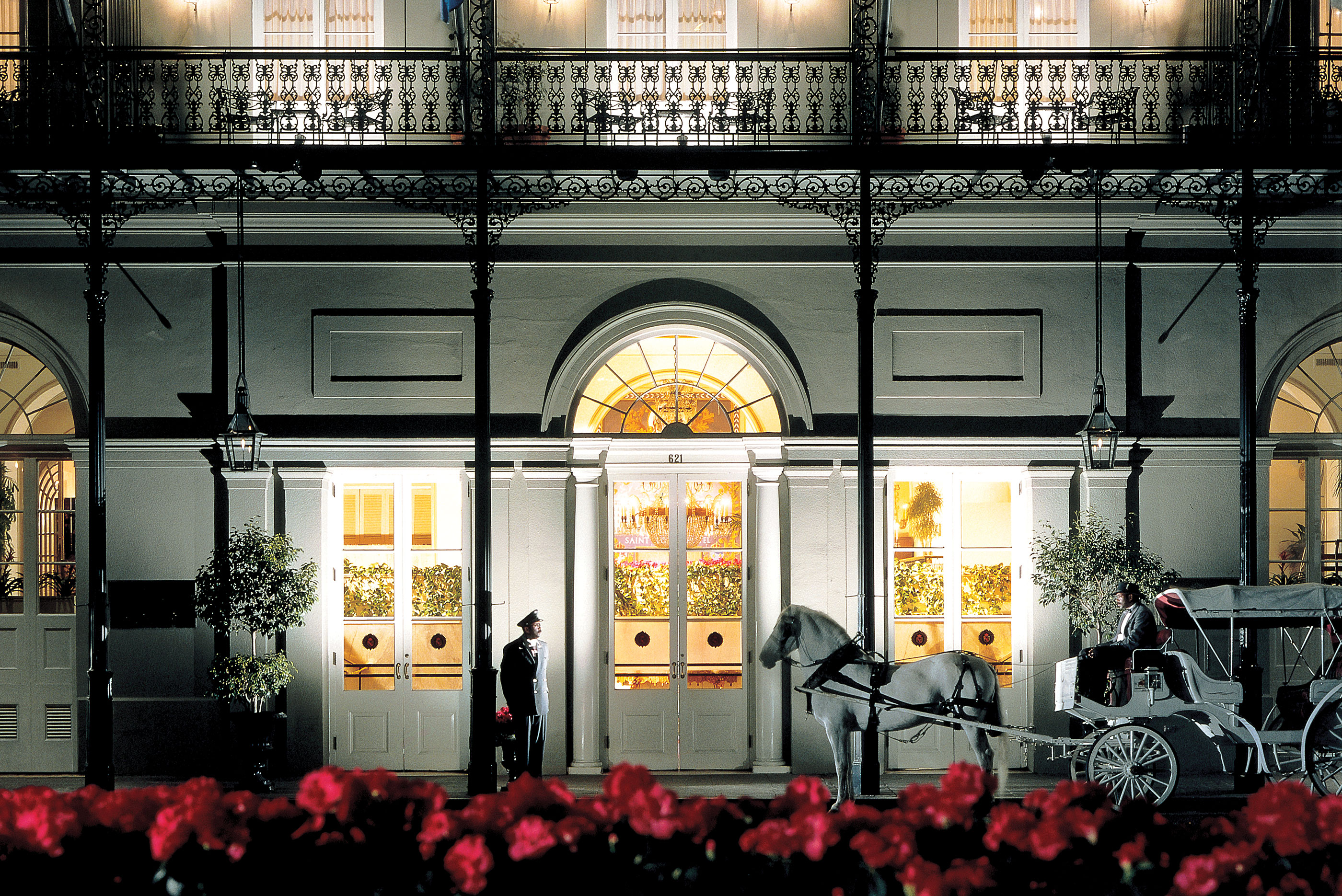 Omni Royal Hotel New Orleans (Courtesy Omni)
The Omni Royal Hotel New Orleans is another great option for vacationers who are looking to stay in the French Quarter. This recently-renovated hotel has luxuriously-decorated rooms and public areas and is situated in one of the most historic parts of the city. The Omni Sensational Kids program helps younger guests feel welcome by offering activity books, games and healthy snacks. Children stay for free and the hotel offers family-friendly amenities like cribs, in-room video games and babysitting services. A kids menu is available for onsite dining and guests of all ages are welcome at the hotel swimming pool (though little ones should be supervised by an adult). Travelers can easily walk to popular site like Bourbon Street, Steamboat Wharf and Jackson Square.
Windsor Court Hotel New Orleans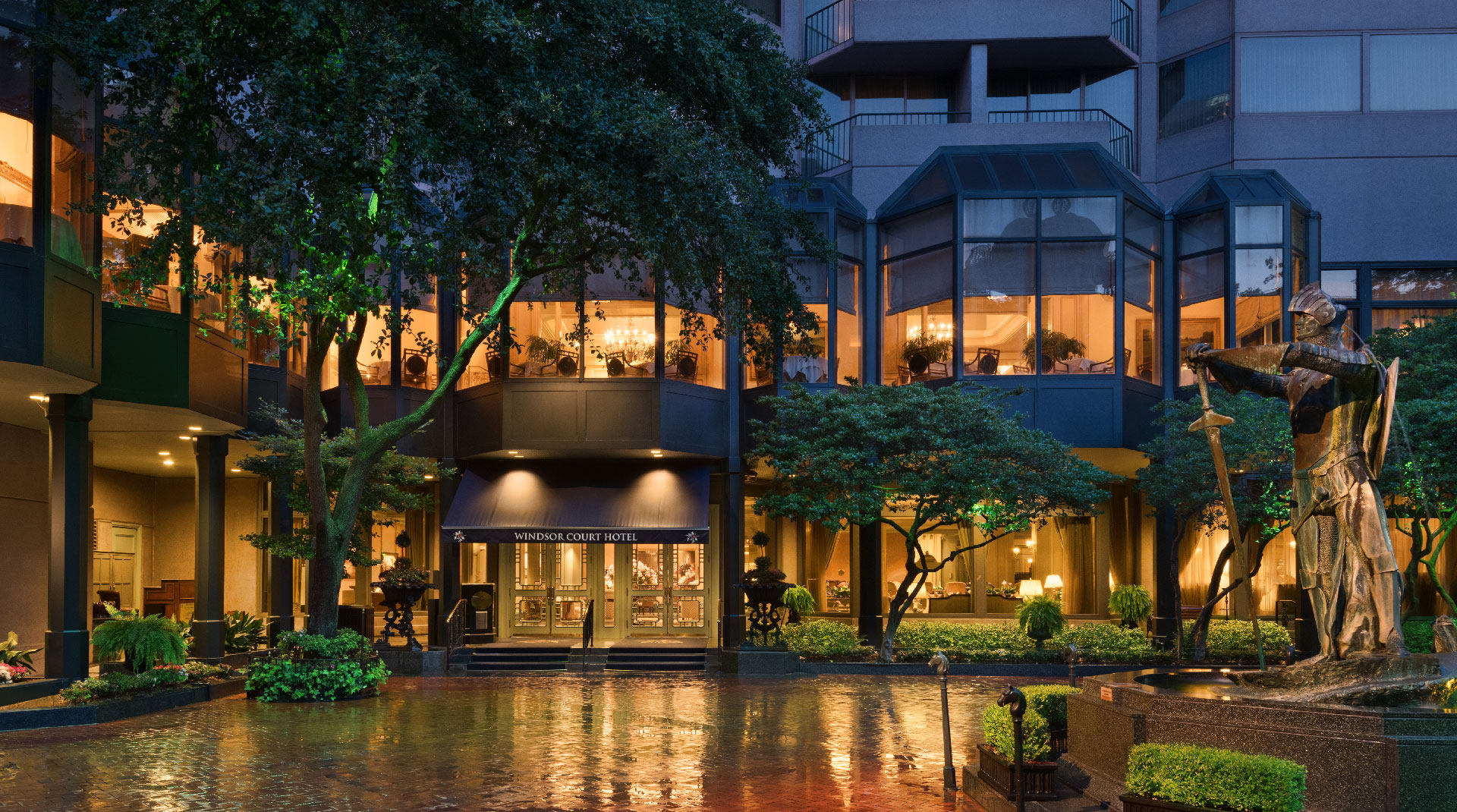 Windsor Court Hotel New Orleans (Courtesy Windsor Court)
The Windsor Court Hotel New Orleans is known for its warm hospitality and timeless elegance. It is within walking distance of the French Quarter and is home to a unique art collection with pieces ranging from the 17th century to the late 20th century (audio tours are available). Guests can enjoy the onsite pool and deck as well as in-room Wi-Fi and dining services. Travelers with pets can take advantage of the pampered pets program, which includes a complimentary plush dog bed, doggie treats and food and water bowls. Afternoon tea is served daily at Le Salon, and the Grill Room restaurant is a luxurious fine-dining establishment where families can enjoy an intimate dinner.
The Roosevelt New Orleans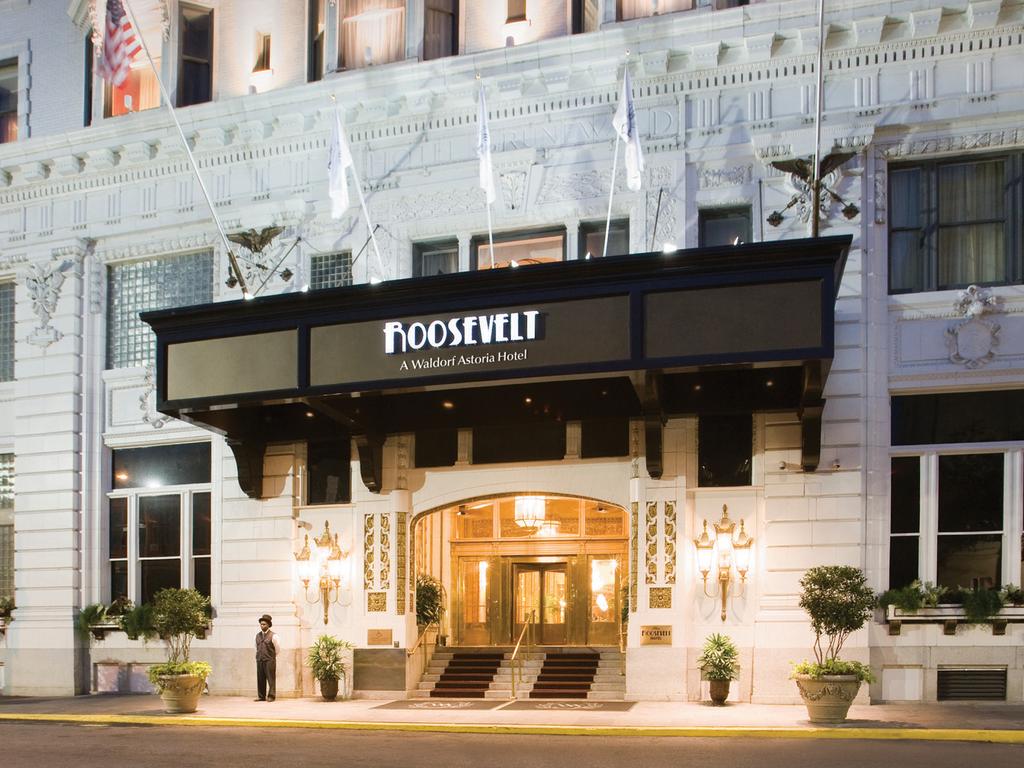 The Roosevelt New Orleans (Courtesy Waldorf Astoria)
The Roosevelt New Orleans is a Waldorf Astoria hotel where families can enjoy a world of luxury and southern hospitality. Nearby attractions like the Arts & Warehouse District, Bourbon Street and Jackson Square make it a convenient location for travelers who want easy access to the city's most popular cultural sites. The rooftop swimming pool offers great city views and is great for hot days when visitors want to cool off or swim a few laps. All guests will be provided with a personal concierge who will show them to their rooms and is always available to help plan activities. Onsite restaurants like The Blue Room and Domenica offer relaxing fine dining experience, and guests can also enjoy in-room dining. Kids stay free at The Roosevelt and cribs can be provided upon request.
(MORE: Bask in Luxury at These New Orleans Hotels for Families)
Drury Inn & Suites New Orleans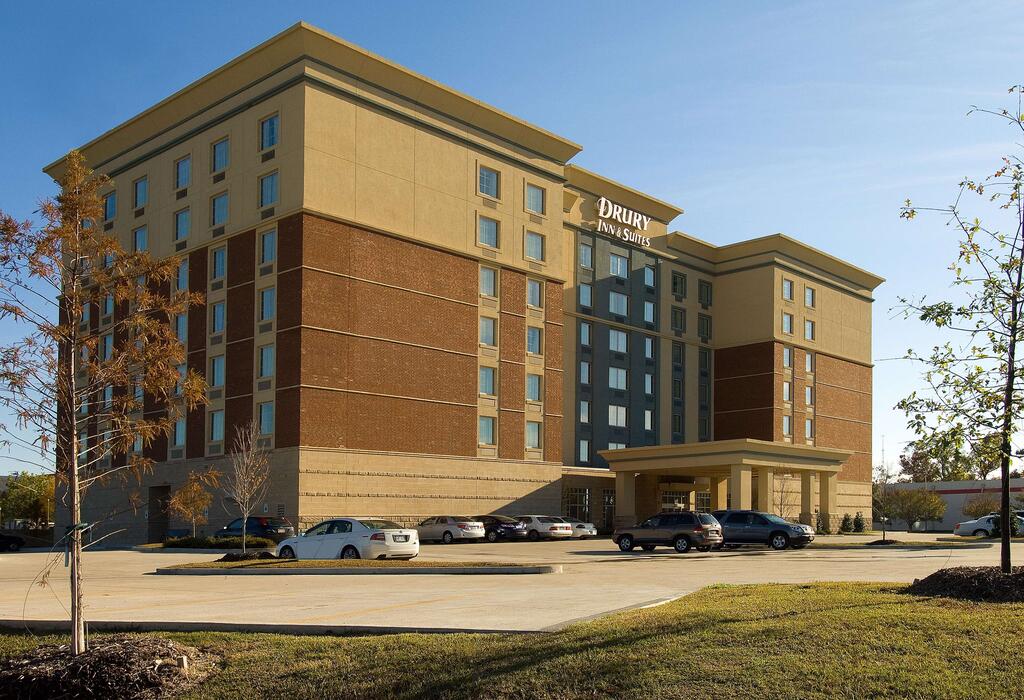 The Drury Inn & Suites is the ideal choice for families who want to be close to popular attractions while enjoying a variety of convenient amenities. The St. Charles Streetcar Line is only a block away for those who want to explore the city while riding the oldest continuously operating streetcar in the world. The hotel is also near popular areas like the French Quarter and Garden District. A free hot breakfast is served daily so that families always start the day with a tasty meal. Free Wi-Fi, in-room LCD TVs with premium movie channels, and guest laundry services are also available. After exploring New Orleans during the day, guests can return to the hotel and enjoy free food and beverages at 5:30pm every evening. Pets are welcome and the hotel only charges a daily cleaning fee of $10.
Jordan Estrada contributed this to MiniTime. He is a freelance travel writer from Southern California who spends him time gardening, studying music and performing with his band.