Where Sparky gets pampered like the rest of the family
By Katrina Brown Hunt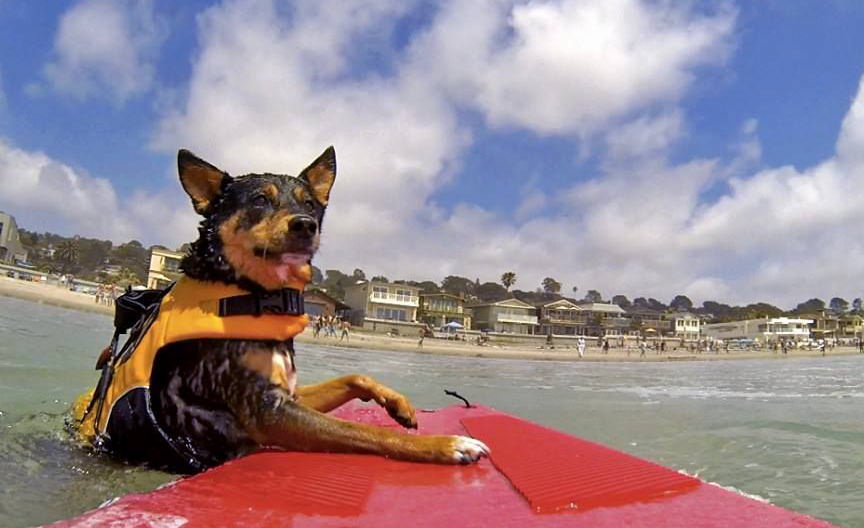 Loews Coronado Bay
Break out the catnip: August 8 is International Cat Day, which seems a lovely excuse to pack your cat's bag and take him or her along on a late-summer family vacation. Granted, more people take their dogs on vacations, but plenty of hotels have set up enticing programs for canines, the occasional kitty traveler and sometimes even snakes or birds. A few, however, offer a lot more than treats, litter boxes and chew toys. These hotels—where kid amenities sometimes pale in comparison—may give your pet some new, four-star standards:
Loews Coronado Bay
You might get a free room when you bring your dog to the Loews Coronado Bay, a plush seaside resort in San Diego that's part of the pet-friendly Loews chain. The winner of its annual Surf Dog Competition—where pooches hang 20, as it were—gets a free stay. To prep, doggie guests can take a surfing lesson year-round for $80 an hour. Cats tend not be ocean-swimming enthusiasts, of course, but they can still ring up room service for cat-specific menu items—such as Whisker-Licking Liver, sautéed with eggs and brown rice, or the fresh-filet Salmon Supreme—and play with their in-room scratching post and catnip. Pet fee is $25 per day.
(MORE: Browse real parents' trip itineraries and create your own.)
Topnotch Resort Hotel & Spa
Topnotch, a popular mountainside Vermont resort, offers a list of dog-friendly hiking trails and swimming holes near the hotel, but its biggest perk is in the spa: the "Rover Reiki" massage (starts at $60) lets them work on kinks while lounging on a magnetic dog bed. While Sparky is chillaxing, his family can take the resort's Intro to Climbing and Bouldering class. Pet fee is $25 per day.
The Benjamin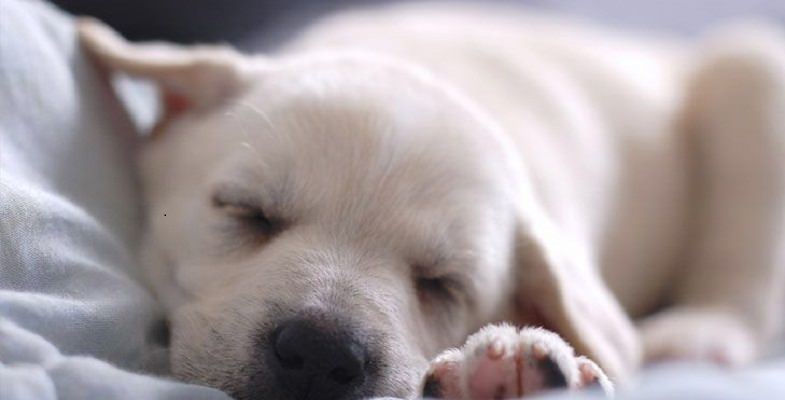 The Benjamin
Smoky shouldn't have to sleep on the floor like any old animal while on vacation. That's why The Benjamin, an eastside Manhattan hotel, offers three bed options: a Sofa Bed (with removable cushion) for small dogs, an orthopedic bed for medium dogs and the overstuffed Luxe for big dogs, with rhino suede and gold braid. Every dog, too, gets a plush bathrobe for use during his or her stay. Kids, meanwhile, can browse the lending library of bedtime stories. No daily pet fee.
(MORE: Browse parent-recommended, kid-friendly hotels in New York City.)
Epic Hotel
Kimpton hotels are seriously pet-friendly: along with offering a welcome amenity of treats and toys, the also-family-friendly boutique chain doesn't charge any fees for pets, and don't have any size, weight or species restrictions. The Epic in downtown Miami is about to launch in-room "Doga" (dog yoga) classes, featuring "meditation, massage (for the dog) and yoga (for the person)." Or, you can skip the downward-facing-dog for yourself, and just get a massage alongside your canine. And if you want another pet to add to your menagerie, you can borrow a live hotel goldfish to keep in your room during your stay. No daily pet fee.
Beverly Hills Hotel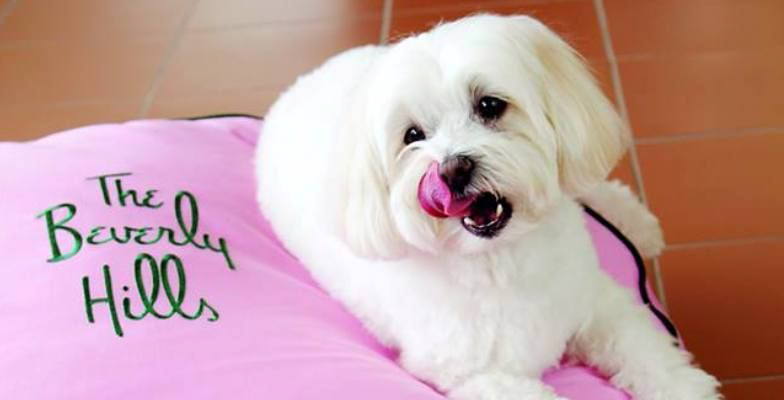 Beverly Hills Hotel
Cats might feel a bit marginalized by the Beverly Hills Hotel's Canine Connoisseur Program, but dogs will certainly bask in it: The check-in amenity is a doggie biscuit with said dog's name written in icing, and canine guests also get custom-made dog beds, pink hotel-logo tennis balls and their own selections off the room service menu. Kids 12 and under, meanwhile, get a "VIP credit card" for free sodas in The Fountain Coffee Room and Cabana Club Café. Daily pet fee is $35.
The Hotel deLuxe
A pet bed, bowl, and treat are just the beginning at the Hotel deLuxe in downtown Portland, Oregon. You can borrow pet massage and psychology books from the "Pet Spiritual Menu," or get hooked up with a pet acupuncturist or a pet psychic who will come to your room. The room service menu includes a pet-version of Shepherd's Pie and a "Campfire Trout's Feast" made with zucchini and Fuji apples. (Kids, meanwhile, will lap up the option of a pint of local Salt & Straw Ice cream.) Similar perks are offered at the hotel's sister properties, Seattle's Hotel Max and Tacoma's Hotel Murano. Pet fee is $45 per day.
Katrina Brown Hunt contributed this to www.MiniTime.com.