Chocolate bunnies, a multitude of eggs, and oh-so-fabulous hats
By Katrina Brown Hunt on Mar 10, 2014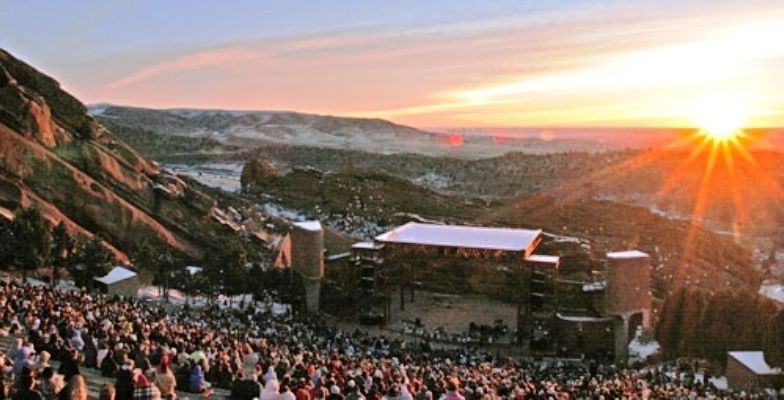 Red Rocks Amphitheatre
Looking for some Easter pizzazz this year, beyond coloring some eggs or cooking up a ham? Here's where you can find the grandest of egg hunts, the most creative candy display and the flashiest, hat-raising parade in the land:
Most Popular Easter Sunrise Service: Red Rocks, CO
Thanks to the natural majesty of the surroundings, roughly 10,000 people attend the annual 6am Easter sunrise service at the Red Rocks Amphitheatre, 15 miles west of Denver. While admission and parking are free, the sponsoring church asks attendees to donate non-perishable food items for its food ministry.
Biggest Egg Hunt: Coconut Creek, FL
About a half hour outside Fort Lauderdale, Coconut Creek's "Eggstravaganza," promises the biggest haul of eggs with its 60,000-plus eggs and multiple hunts. There are hunt zones staggered by age, as well as free food and bounce houses. If you register online, you can reserve your spot ahead of time.
(MORE: Find a kid-friendly hotel in Fort Lauderdale.)
Most Prestigious Egg Roll: Washington, DC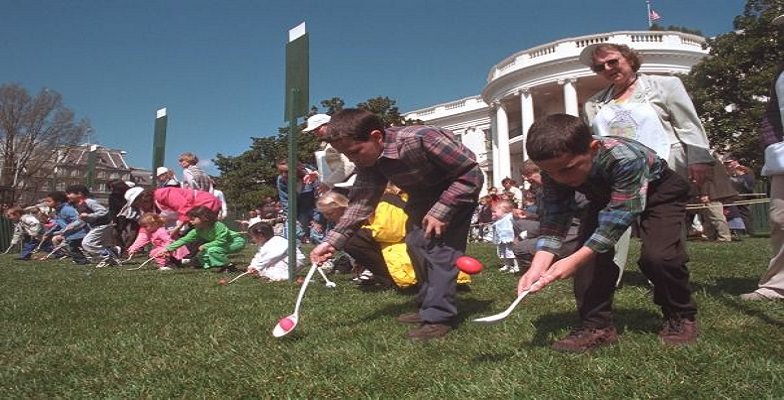 White House Egg Roll
President Rutherford B. Hayes started the White House Egg Roll in 1878, and ever since lucky kids ages 12 and under have gathered on the White House lawn the day after Easter for egg-racing, stories, games and visits with an inside-the-Beltway Bunny. The event is free but there's a catch: you need to enter and win a lottery more than a month in advance.
(MORE: View a family trip plan: 4 days in Washington DC with kids.)
Most Creative Use of Candy: Westminster, MD
Just Born Inc.—the company that makes Peeps—does not offer factory tours but happily touts competitions where sweet-toothed artists make sculptures and dioramas featuring the brightly-colored marshmallow candies. This year's biggest looks to be 7th Annual Peep Show in Westminster, Maryland, where you might see marshmallow-chick-rendered quilts, dresses and giant Big Birds. The Peep Show runs April 11-21, 2014.
Largest Chocolate Bunnies: Westwood, NJ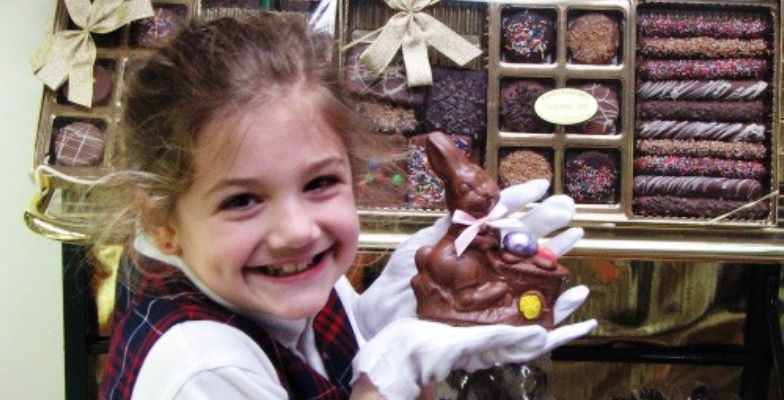 Conrad's Candy
At Conrad's Candy in Westwood, New Jersey, they sell long-eared chocolate critters standing more than two feet tall and weighing a whopping seven pounds. You can also buy smaller bunnies—just 4 or 5 inches high—who drive chocolate motorcycles, sports cars and rowboats. Small bunnies start at $4.25.
Most Fabulous Hats: Easter Parade & Bonnet Festival, New York City, NY
The legendary parade that inspired Irving Berlin to write "Easter Parade" is still a classic event to see and be seen, with fabulously clad participants known to wear live rabbits, clowns, and even snakes. From 10am to 4pm, Fifth Avenue from 49th to 57th Street closes for the parade. A prime viewing spot is near St. Patrick's Cathedral, at 50th Street.
Katrina Brown Hunt contributed this to www.MiniTime.com.