Here's how to pack lighter every time.
By Suzanne Rowan Kelleher on May 18, 2015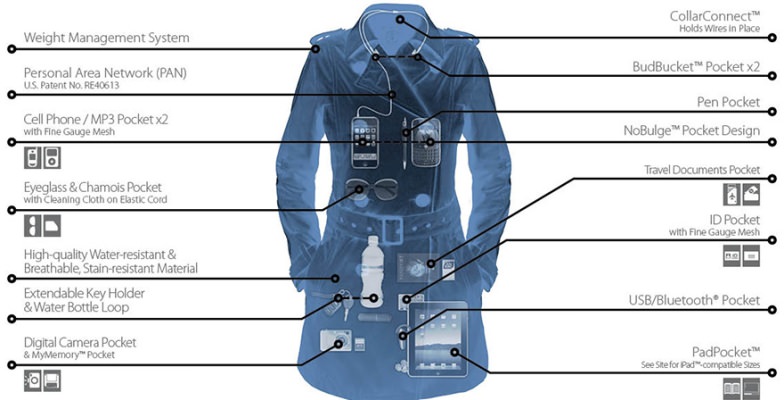 how to avoid baggage fees (Scottevest)
The busy holiday travel season will soon be upon us, which means crowded airports, higher airfares and—if you're not careful—hefty baggage fees. Traveling light when you have kids in tow can be challenging, but not impossible if you have the right gear and a streamlined mindset.
Overpacking can cost you. Most domestic airlines charge $20-$35 for the first checked bag and $20-$45 for a second checked bag. Notable exceptions are JetBlue Airways, which does not charge for the first checked bag, and Southwest Airlines, which lets each passenger check two bags for free. Flying on one of the other carriers? Here are six ways to pack lighter and avoid those pesky luggage fees.
Wear it. When traveling with a baby or toddler, do you bring your handbag or a diaper bag on the plane? Airlines impose strict carry-on bag limitations, but an Idaho-based clothing manufacturer offers a clever end-around solution. Scottevest is a line of stylish jackets, coats, fleeces, and vests that feature dozens of hidden pockets for all kinds of personal items, from passports and sunglasses to smartphones and tablets. The 18-pocket women's trench ($150 at Scottevest.com) and can easily accommodate the contents of a large handbag or diaper bag, giving moms one less thing to carry.
(MORE: Download free printable packing lists for the whole family.)
Mix 'n match it. Less is more when it comes to packing, which is why veteran travelers downsize to a capsule wardrobe—a small number of coordinating tops and bottoms that can be paired in different ways to create multiple outfits. For a six-day trip, limit each family member to three tops and two bottoms to create six outfits per person. Throw in a few accessories—scarves, belts, jewelry—for more options to change up the look.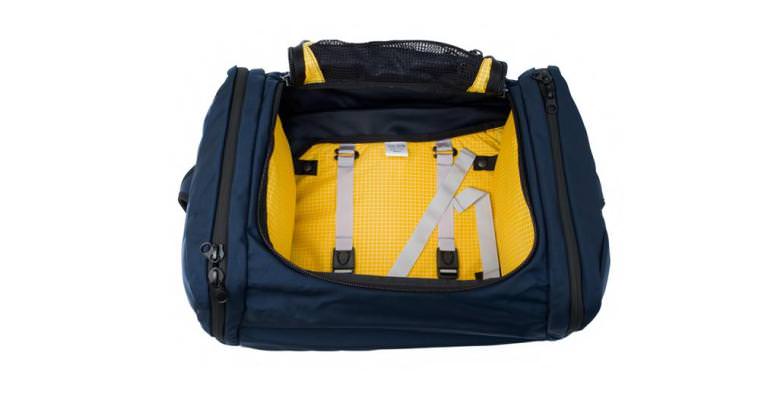 how to avoid baggage fees (Tom Bihn)
Carry it on. The right luggage can make all the difference, and Tom Bihn's carry-ons are the most smartly designed and versatile we've yet to come across. Our go-to choice is the Aeronaut ($250 on TomBihn.com), a duffel-like bag made of tough ballistic nylon whose three zippered compartments are ample enough for a four-day escape for two people or a weeklong solo trip. The main compartment can hold a generous stack of shirts, sweaters, and pants, while the two end compartments (awesome for shoes and toiletries) act as bookends. Thanks to a variety of strap options, you can carry the Aeronaut as a backpack, hand-held suitcase, or shoulder bag.
(MORE: View vacation itineraries created by real families.)
Ship it. For longer trips with little ones, it can be extremely cumbersome to lug all the diapers, wipes, and other baby products you'll need while you're away. Instead, consider buying supplies from your favorite online retailer and shipping your order directly to your hotel, vacation rental, or grandma's house. In many cases, the shipping costs will be considerably less than the expense of checking an extra bag of supplies.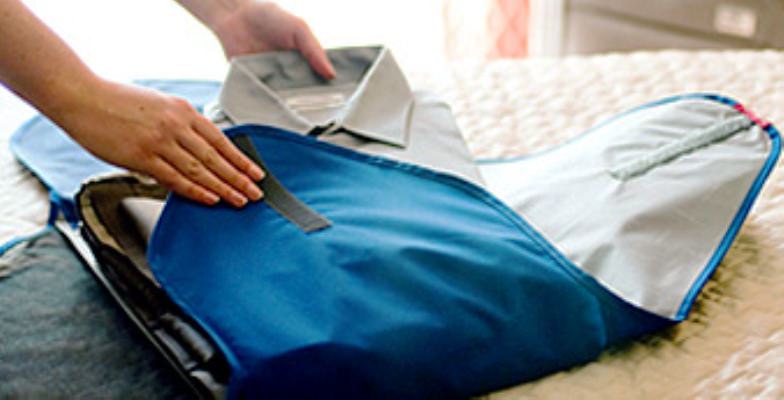 how to avoid baggage fees (Eagle Creek)
Organize it. The packing cubes in Eagle Creek's Pack-It series are not only great for organizing your bag, but they compress clothes so that you can fit more into the same space. They come in different colors, so it's super easy to pack for multiple kids and multiple days. We especially love the Pack-It folders (from $24 on EagleCreek.com), which keep shirts and sweaters looking crisp and virtually wrinkle-free.
(MORE: Find more tried-and-tested packing advice.)
Rent it. Don't want to schlep your stroller, portable crib, and other gear along with you? With over 60 locations in the US, Baby's Away is the largest national baby equipment rental company, and there are similar locally-based services in many destinations.
Suzanne Rowan Kelleher contributed this to www.MiniTime.com.