Hawaii with kids
By Mimi Slawoff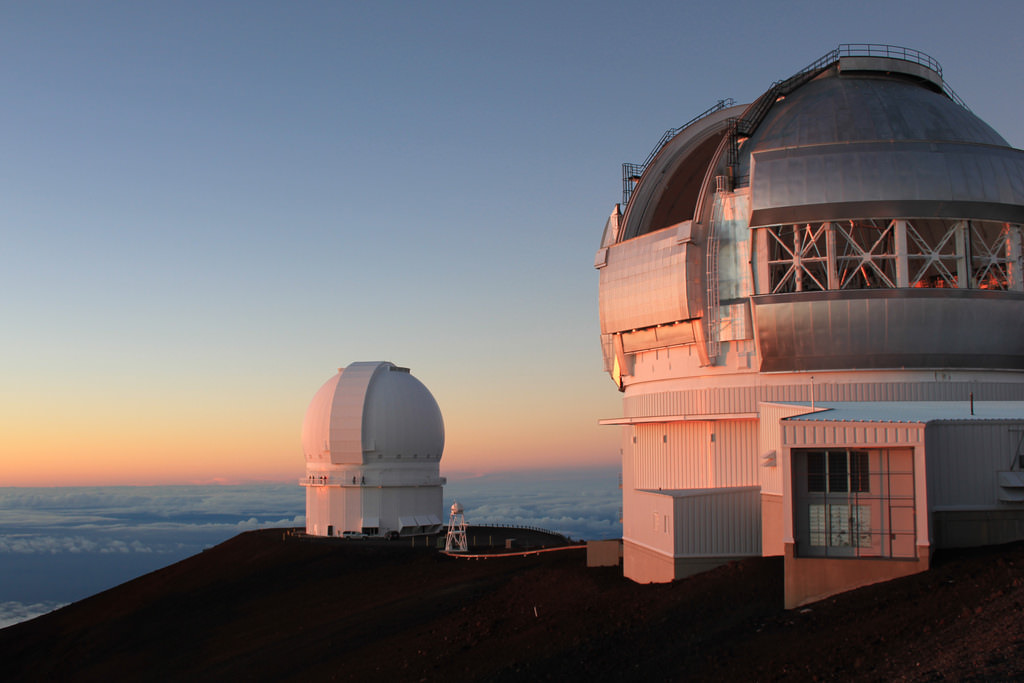 Mauna Kea is one of the most unique cultural attractions in Hawaii. (Flickr: Navin Rajagopalan)
Hawaii's historical and cultural attractions set it apart from the rest of the United States. Yes, it's an exotic destination known for picturesque beaches, sunsets, and luaus. Dig a little deeper, however, and discover cultural attractions in Hawaii that are steeped in fascinating history and mythology. Hawaii's gods, kings, and mystical Menehune (little people) play a big role on the islands.
Each of the islands has its own distinctive attractions and stories. For example, only on Hawaii Island (Big Island) can you see molten lava and the snow-capped Mauna Kea, a sacred spot home to deities. The first Polynesian settlers 1,500 years ago must have thought they discovered paradise. And didn't they?
You can visit many of these cultural sites on a family vacation to Hawaii Island.
(MORE: 6 Ways to Have Fun Outdoors in Hawaii for Families)
Hawaii Volcanoes National Park
Among the most visited cultural attractions in Hawaii, the park is home to two active volcanoes, Kilauea and Mauna Loa. The park, founded in 1916, encompasses 333,000 acres from the summit of Maunaloa to the sea. Explore on foot to see volcanic craters, deserts, and rainforests. The Thurston Lava Tube, created by ancient flowing lava, is a popular, easy hike. But seeing active lava flows is sure to be a family vacation highlight. The visitor center is also a good place to learn about park history and activities. Several companies offer guided lava hikes.
Captain Cook Monument
One of Kona's best snorkeling spots overlooks the Captain Cook Monument in Kealakekua Bay. It's where British Sea Capt. James Cook was killed by Hawaiians in 1779 when they realized he wasn't a god. Cook's fellow countrymen erected a 27-foot obelisk in his memory in 1874. You can reach the site via kayak, boat, or a four-mile hike on a family vacation. It's one of the best places on the island to see dolphins, manta rays, and tropical fish.
Kohala Ditch
The historic irrigation system is among the man-made cultural attractions in Hawaii. Over a century ago, hundreds of men drilled and blasted ditches out of solid rock to bring water to Kohala. The 22 miles of flumes and tunnels supplied much needed water to sugar plantations and residents. Though the sugar plantations closed years ago, the ditches still flow with water. Flumin' Kohala offers thrilling kayaking tours through these waterways high in the mountains. It is, without a doubt, a fun activity on a family vacation in Hawaii.
Historic Keauhou Bay
Nestled in Kona, the bay is the birthplace of King Kamehameha III. According to legend, he was stillborn but brought back to life by a visiting kahuna (priest). Today, it's among the many cultural attractions in Hawaii as well as a popular fishing hole. The scenic bay is home to a small harbor and adjacent grassy park. You can also set sail for coastal and snorkeling tours from here with boat tour companies.
Sheraton Kona Historical Site
The dramatic contrast of black lava rocks against the deep blue ocean is more than stunning. The archeological site is among the free cultural attractions in Hawaii. You'll see a kahua hale, remnants of a home's foundation, and other important sites. But don't bring home any rocks. It's bad luck to remove any items from the sacred land. Hour-long tours are led by historian Lily Dudoit. Located on the property, the Sheraton Kona Resort & Spa is a scenic place to stay on a family vacation.
(MORE: Best Family-Friendly Luaus in Hawaii)
Kona Coffee Living History Farm
Of course, cultural attractions in Hawaii must include the history of coffee farms. Located on the Daisaku Uchida Coffee Farm in Kona, the historic farm depicts the story of coffee pioneers. Take a step back in time to life on a coffee farm in the 1920s. Costumed interpreters demonstrate traditional crafts and the everyday tasks of coffee farmers. The living history farm is a laid-back outing to include on a family vacation.
Mauna Kea
Mauna Kea is one of the oldest cultural attractions in Hawaii. To Hawaiians, it's a sacred mountain, a place to understand their ancient spiritual connections. The dormant volcano rises 14,000 feet from sea level to the summit, home to a handful of Hawaiian deities. To astronomers, the mountain is heaven for star gazing. Adorning the summit are 13 working telescopes operated by astronomers from 11 different countries. Visitors make the steep trek for sunset views and stargazing. For safety reasons, it's best to visit on a guided tour. You'll stop at 9,200-feet elevation for weather updates and to acclimate to the high altitude.
Mimi Slawoff of Planetfamilytravel contributed this to MiniTime. She is a Los Angeles-based journalist and a seasoned family travel expert who explores the world with her three children and writes about their journeys.