Nevis with kids
By James Holland
Nevis (Flickr: tiarescott)
There are many magical places to visit in the Caribbean, and picking a family-friendly destination can be hard. Many people will flock to such places as the The Bahamas, Jamaica, or the recently opened (to Americans) Havana; but Nevis, one of two islands that make the small federation of St. Kitts and Nevis, is often discounted.
For those in the know, Nevis—the smaller of the two islands—is the perfect place to vacation with children. Not only is there history that ties in with that of the US; but there are also ruins, beautiful rainforests, hot springs and, like the more popular Caribbean destinations, beautiful unspoiled beaches.
Here are seven reasons why you should go to Nevis.
(MORE: Five Caribbean Islands to Visit with the Family in 2016)
It's Unspoiled
Nevis is one of the more unspoiled islands in the Caribbean (technically in the West Indies) and offers plenty of exploration, including kid-friendly guided tours into the rainforest to see tropical birds, monkeys and other fascinating animals. You can even take horseback riding into the mountain rainforests or along the beach. Just make sure you practice responsible tourism and hire guides that treat their animals well.
It Has Quiet, Beautiful Beaches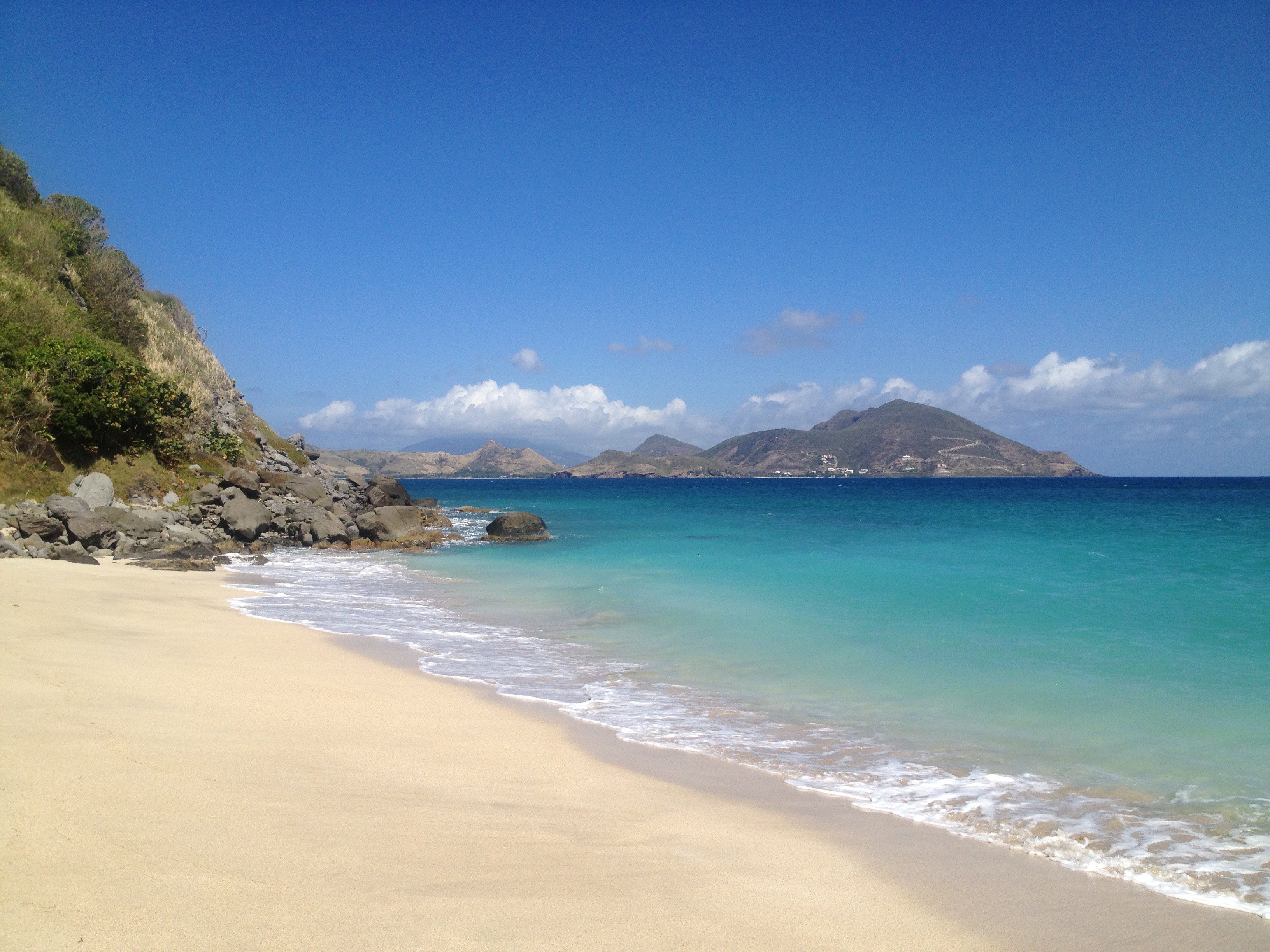 Lover's Beach (Courtesy Nevis Tourism Authority)
Visit Pinney's Beach, the most popular one in Nevis, where you can dine while watching the sunset. You can participate in family-friendly water sports and activities here as well, or wander down the beach a little bit to find a quieter spot though this beach is usually not crowded. If you're looking for deserted beaches, check out Lover's Beach, which is a bit more remote. Use caution though as it might not be as safe for those with younger children. You can also volunteer some time while in Nevis to tag sea turtles along the beach at nighttime.
It Has Ruins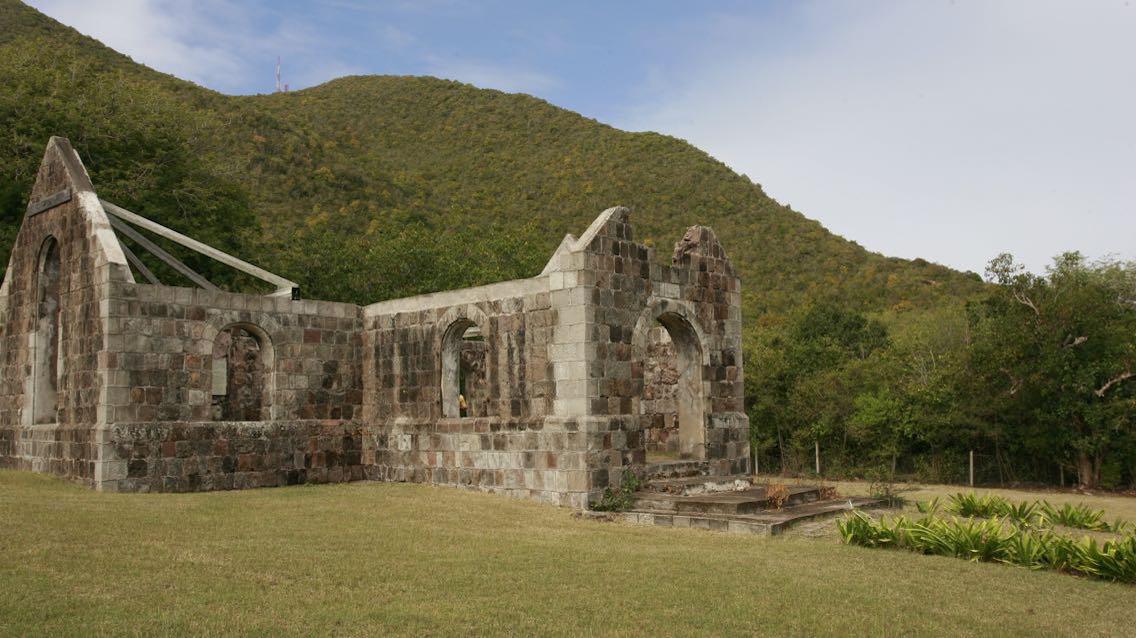 Cottle Church Ruins (Courtesy Nevis Tourism Authority)
Due to the decline of the sugar industry in the 1700s and a French invasion, the island is peppered with ruins of old sugar plantations and manors. Take your family to such sights as the Eden Brown Estate at the East end of the island that some believe is haunted. Other notable kid-friendly ruins include the Hamilton Estate, Coconut Walk Estate.
It's Rich in History
For those traveling with teens who love musicals, US founding father Alexander Hamilton has become relevant again thanks to the Broadway play "Hamilton". Alexander Hamilton was born in Charlestown, the capital of Nevis, and the house where he lived now serves as a museum to showcase his legacy and the Island Assembly.
It Has Hot Springs
The first luxury hotel that opened in the Caribbean opened in Nevis. Bath Hotel no longer functions as a hotel but, beyond its architecture and history, it should be a go to stop for you and your family to visit the adjacent hot springs where you can take a dip in the 107 degree Fahrenheit mineral water that once drew luminaries to this hotel.
It Has a Great Local Cuisine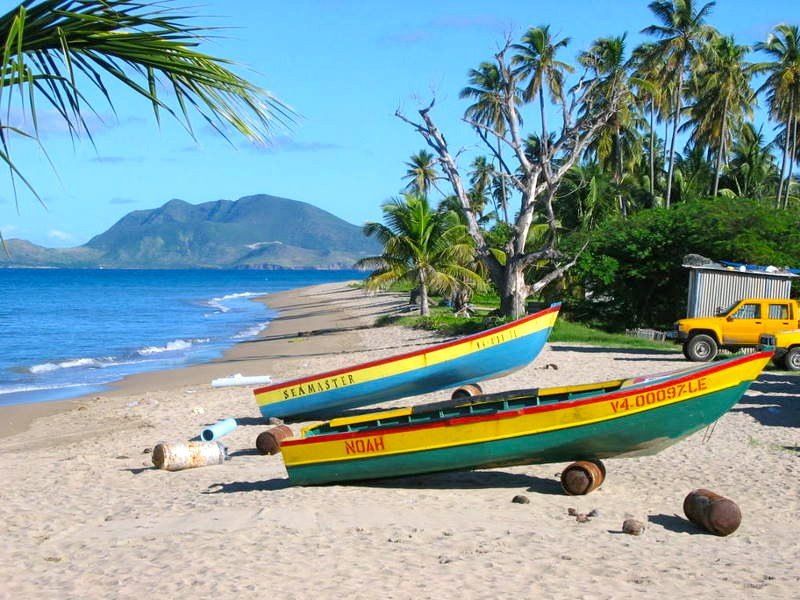 Pinney's Beach (Courtesy Nevis Tourism Authority)
Nevis is also a unique blend of British and Afro-Caribbean culture, which comes across in their cuisine. You can find such kid-friendly things to eat as rock lobster, Roti, Pelau (somewhat like Paella), as well as a lot of very fresh, tropical fruit. There's enough variety here where you should be able to satisfy even picky eaters in the family.
(MORE: Caribbean's Hidden Islands to Take the Kids)
It's Very Safe
Lastly, Nevis is particularly laid-back, even compared to the rest of the Caribbean; and as long as you keep in mind that the country is a little more conservative, you'll find the locals to be very friendly. There's a very low crime rate and no large, dangerous animals. This makes Nevis among the safest places to travel, so breathe easy knowing this is a perfect family-friendly destination. There is one exception to keep in mind. Cars drive on the left side of the road, just like England. So look both ways before heading to the beach.
James Holland of Another Spur on the Road contributed this to MiniTime.