In Asia, there are some wonderful destinations where the whole family can experience unique cultures, taste exotic food, learn some history, and enjoy the outdoors.
By Sophia LaMonica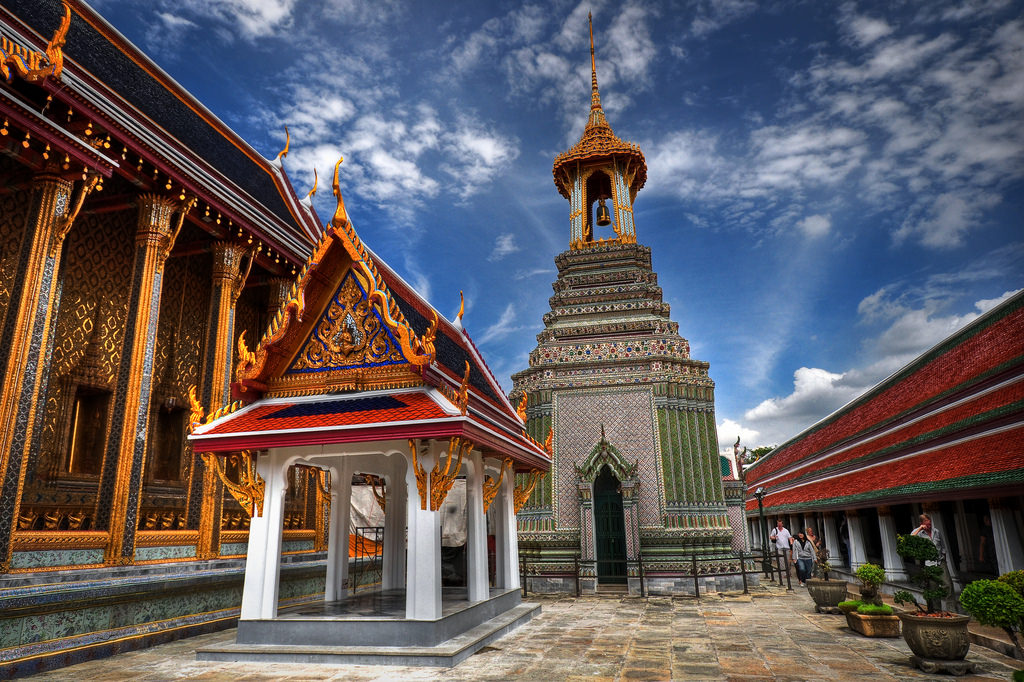 Old Grand Palace in Bangkok (Flickr: Greg Knapp)
From the ancient village of Ubud in Bali to futuristic Makati City in the Philippines, Asia's cache of cities thrill with dizzying excitement. Kid-friendly attractions abound, and sacred spaces are seemingly everywhere; Asia is pulsating with spirituality as well as cities with towering skyscrapers and stunning landscapes. These eight amazing cities are just some of the highlights of a fun-filled family vacation to the world's largest and most exotic continent.
Bangkok, Thailand
Welcome aboard the whirlwind of a roller-coaster ride that is Bangkok. Children in Thailand are treated to special attention and admiration, and that's immediately apparent upon check-in at the Four Seasons Bangkok. It's the perfect hotel to return to after temple-hopping on tuk-tuk rides around the city. Don't miss Wat Pho, Temple of the Reclining Buddha, where an enormous Buddha statue that measures 160 feet long lies, each of his feet is ten feet high, bearing 108 panels of Buddha imagery.
Chaing Mai, Thailand
Once you alight in Chaing Mai, you'll relish the cool, crisp mountain air that this Golden Triangle region of Thailand posesses – especially if you've taken the overnight train from Bangkok. An elephant ride in Chiang Mai is a magical kid-friendly adventure never to be forgotten. At the family-friendly hotel Yaang Come Village, accommodations exceed 4-star expectations, private balconies are perks of most rooms, and the outdoor pool is paradise for kids.
Hong Kong, China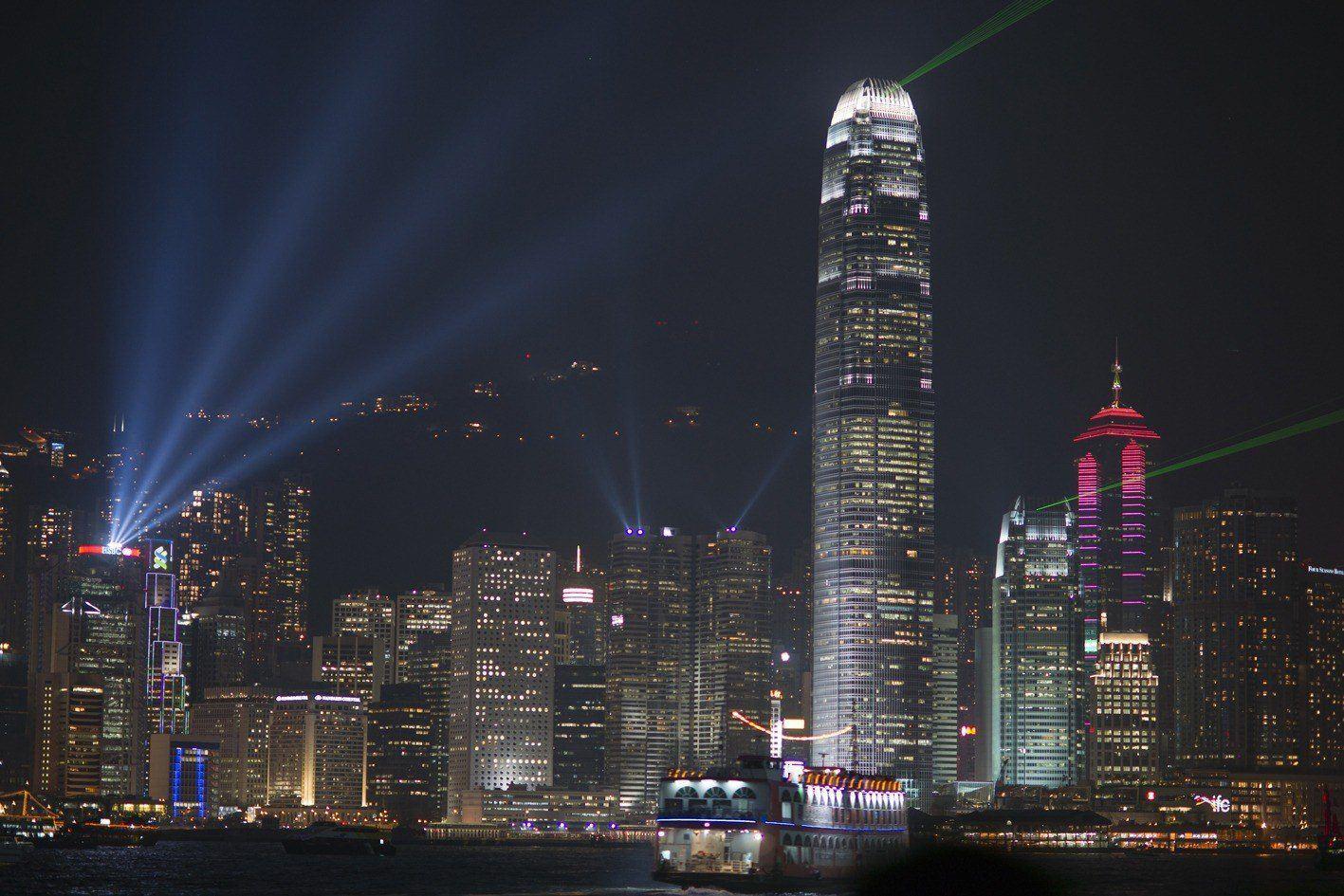 Hong Kong at night (Flickr: Barbara Willi)
Beyond its famous metropolis, Hong Kong's eight kid-friendly Geoparks showcase Hong Kong's unusual rock formations, like the symmetrical pools formed from volcanic extrusive rock at High Island. At Tung Ping Chau, the crescent-shaped, easternmost island of Hong Kong, you'll see strange layered strata that resembles a huge book with layer upon layer of rock making up its many pages, a result of sedimentary formation early in the Cenozoic era. The Peninsula Hong Kong hotel offers a helicopter tour of these UNESCO parks as part of the Peninsula Academy bespoke programs.
Ho Chi Minh City, Vietnam
In Ho Chi Minh City (still referred to as Saigon), book a room at the affordable, family-friendly Tulips Hotel, and take in a show at the Thang Long Water Puppet Theater. Escape the city and head west to the Mekong Delta, take a boat ride through the colorful floating market of C?n Th?.
Makati City, Philippines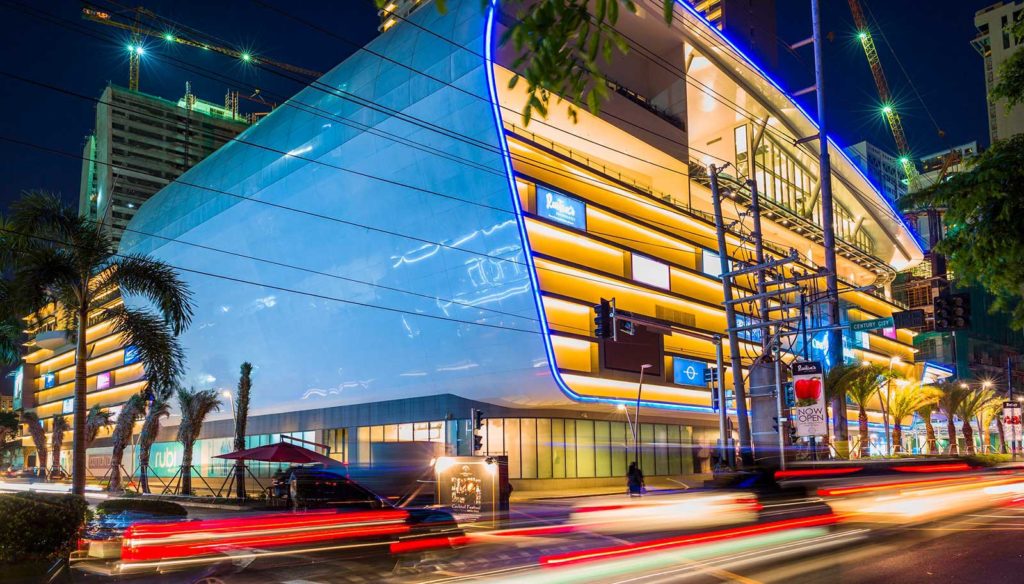 Century City Mall in Makati City (Courtesy Century City Mall)
With towering skyscrapers and a bustling commercial district, Makati may not be the poster child for a family vacation, but it has its share of family-friendly attractions. Kids will love riding in Jeepneys instead of taxis and a trip to the ultra-modern Century City Mall. Try "dirty ice-cream," a deliciously sweet street treat, and stay at the very comfortable and well-located InterContinental Manila Hotel, it comes with a sumptuous buffet breakfast.
Shanghai, China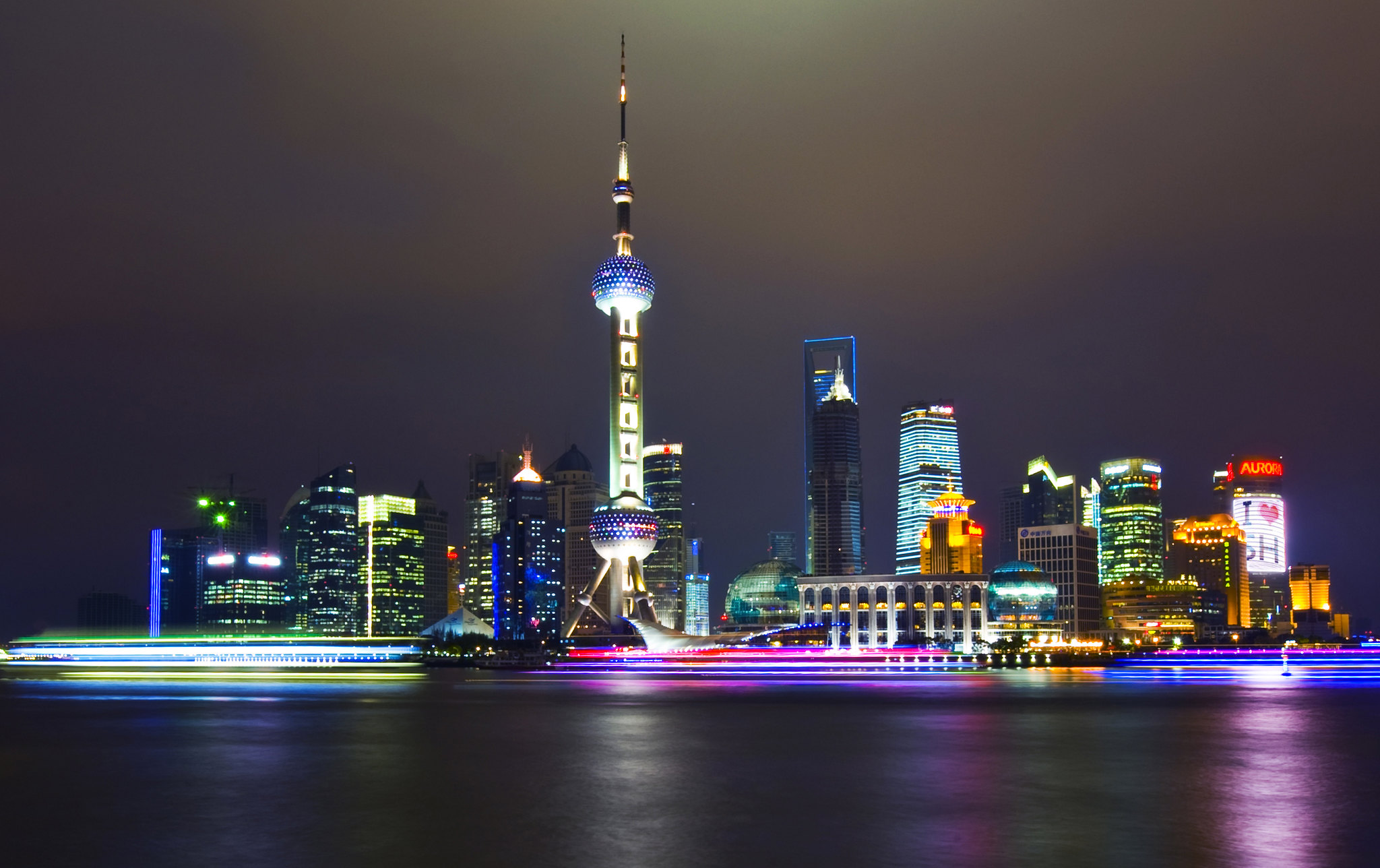 Shanghai at night (Flickr: Mike Behnken)
In Shanghai, China, book a posh room at the Portman Ritz-Carlton, and avail yourself of the many kid-friendly amenities, including toddler-proofing kits and babysitting. Treat the family to a trip to the 56th-floor patio of the Grand Hyatt for chocolate cake and a jazz trio playing classical Chinese instruments.
(MORE: Go Now! Top 10 Historical Attractions to See in Europe)
Tokyo, Japan
If you only get to visit one of Tokyo's amusement centers let it be Tokyo Dome City, Japan's most famous recreational facility and a must get-to spot for kids. Baseball games are played under the dome, there's a Ferris wheel, and Dome Thunder Mountain, an impressively fast and steep roller coaster. For parents, there's LaQua Spa. Tokyo Dome City is easy to explore when staying in one of the 1000-plus room of the kid-friendly Tokyo Dome Hotel.
Bali, Indonesia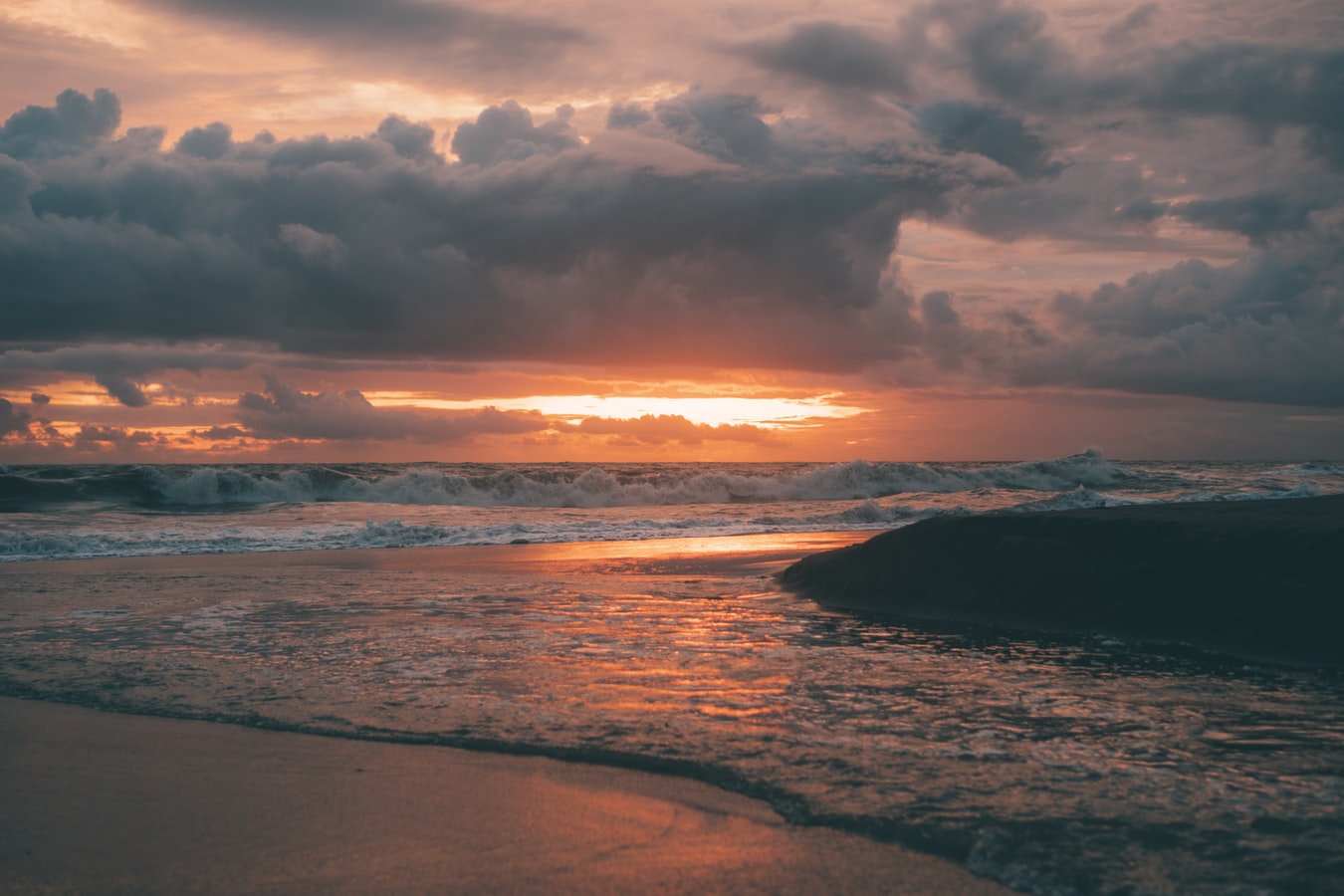 Bali sunset (Unsplash: Polina Kuzovkova)
Bali, blessed with breathtaking beaches, also has an intriguing interior, including the small city of Ubud. Visit the kid-friendly Monkey Forest, where hundreds of monkeys roam free throughout sprawling ancient temple grounds. Hold on tight to your camera, and don't bring bananas unless you're seriously ready to play. On the way, café hop around town and sample the goodies at the many bakeries on Monkey Forest Road. In the evening, there are traditional Balinese dances held outdoors, and a host of family-freindly restaurants to choose from. Stay at the Chedi Club at Tanah Gajah Bali or opt for the charming and central Puri Saraswati Bungalows, both have all the amenities for kids and parents, and awe-inspiring grounds showcasing Balinese architecture.
Sophia LaMonica contributed this to MiniTime. A Los Angeles native, Sophia has roots in Italy and Costa Rica, where she relishes the raw beauty of the rainforest and embarking on unexpected culinary adventures.