Chicago attractions for the late summer and early fall
By Josephine Levin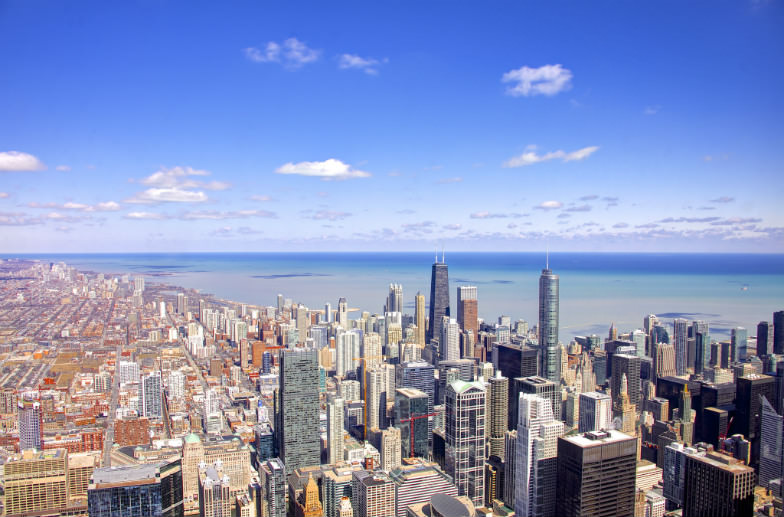 The City of Chicago (Flickr: Jamie McCaffrey)
Adams Park Water Playground in Lincoln Park
The free Adams Park Water Playground is part of Lincoln Park and opens for the summer season from June 9 until September 1, 2014. The kids will love going down the kid-friendly water slide and splashing about in the wading pools. The playground also has swings, a large sandbox, a field house, club room, and a picnic grove. A special free event "Night Out: Toddlers, Tunes, & Turtles at Adams Nature" will be held Tuesday, August 26, 2014 from 5.30-7 pm. Lincoln Park is also home to the free-entrance Lincoln Park Zoo a great place to take the kids. You might want to go to the zoo in the morning and when the weather becomes too hot, cool off at the Adams Park Water Playground. See the Adams Park Water Playground schedule for 2014.
(MORE: Look for comfortable kid-friendly hotels to rest your head in Chicago.)
Oak Street Beach in Lincoln Park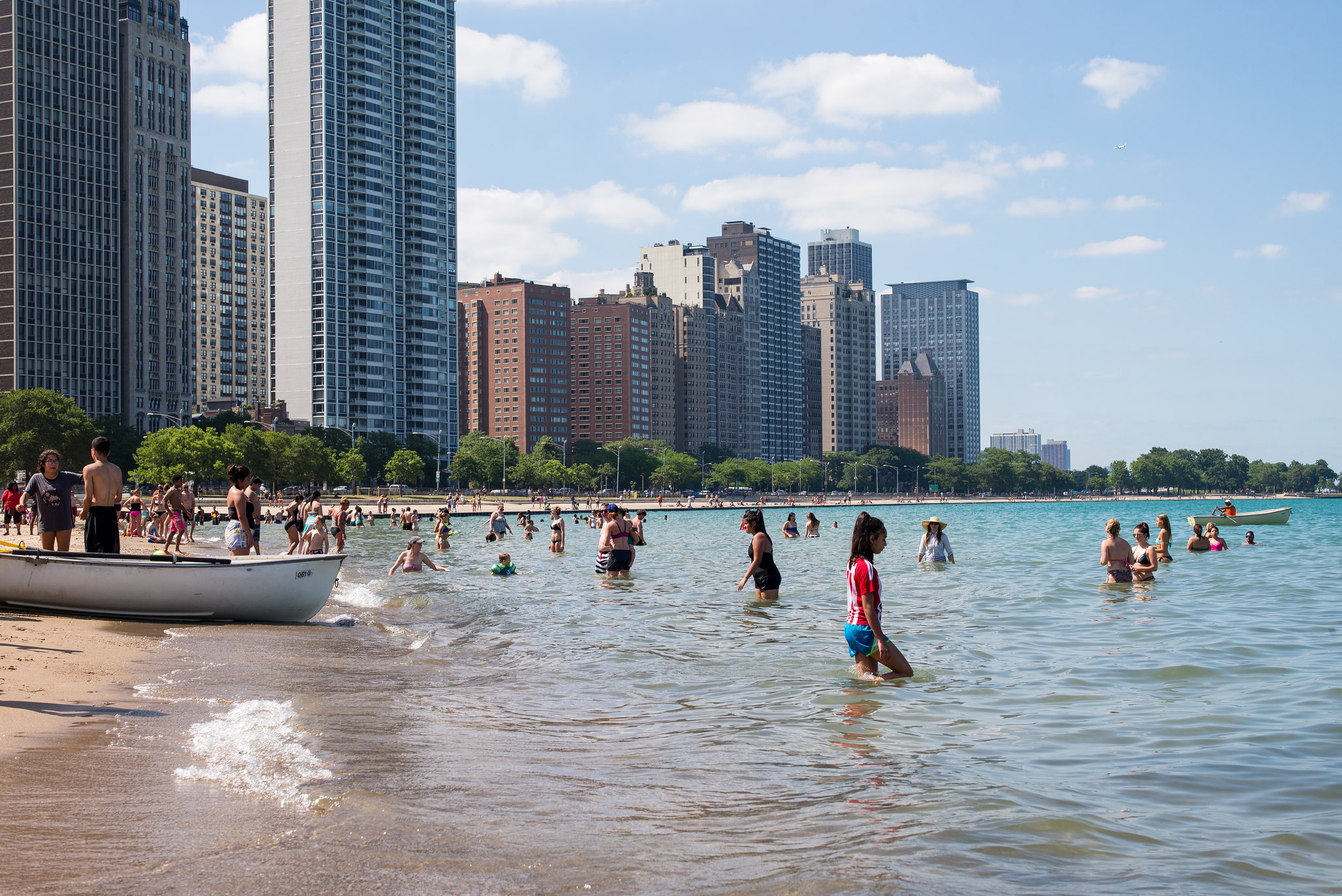 Oak Street Beach (Flick: Roman Boed)
At the Oak Street Beach in Lincoln Park on the near north side of Chicago (Gold Coast) you and the kids can cool off to your heart's content on a beautiful family-friendly beach on Lake Michigan. Oak Street Beach has a restaurant, rest rooms and offers beach chair, bike, and volleyball rentals.
Boat Tours Navy Pier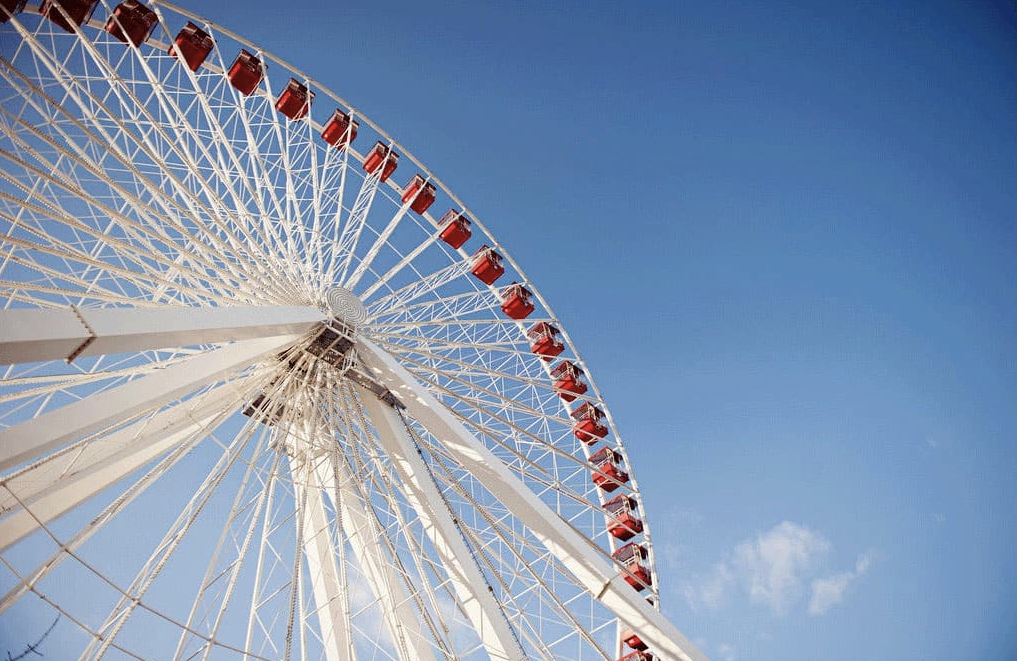 Chicago's Navy Pier (Flickr: Ben Grey)
Air is always cooler over water and you can take the kids for a fun cruise on Lake Michigan on a fantastic sailing ship called the Tall Ship Windy modeled after 19th century schooners. Among Windy's programs kids will love "Real Pirates of the Inland Seas." Please note that the Tall Ship Windy has no ramps for strollers so best to bring baby on your front/back in a carrier. The Tall Ship Windy sets out from Navy Pier from where you can also take a more adrenaline-fueled SeaDog Chicago Lakefront Speedboat Tour. Note: Children under age 12 must be accompanied by an adult on any Sea Dog Speedboat ride.
Crown Fountain in Millennium Park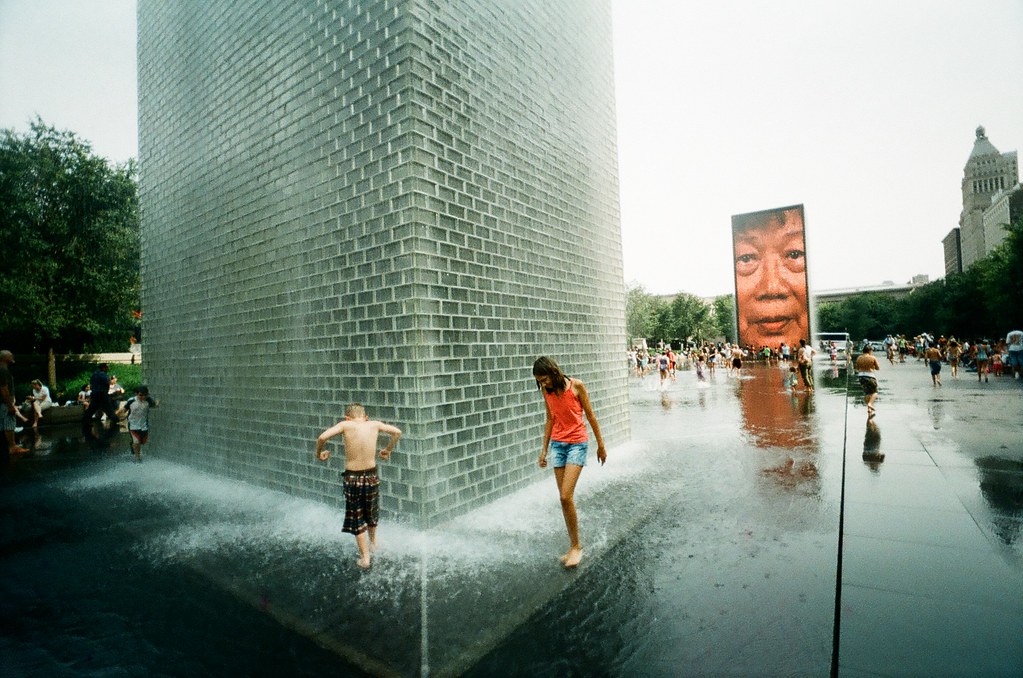 Crown Fountain in Millennium Park (Flickr: Chun-Hung Eric Cheng)
The Crown Fountain in the Millennium Park is a beautiful interactive fountain that kids and kids-at-heart like to play in. In the summer at Millennium Park there is also a Family Fun Festival June 23-August 24, 2014, under the tent at Chase Promenade North with family musical performances, arts and crafts, and a reading circle of books for kids. In fact, the first 50 families who arrive Wednesdays at 11 am will receive a free book for kids!
Six Flags Great America (Gurnee, Illinois)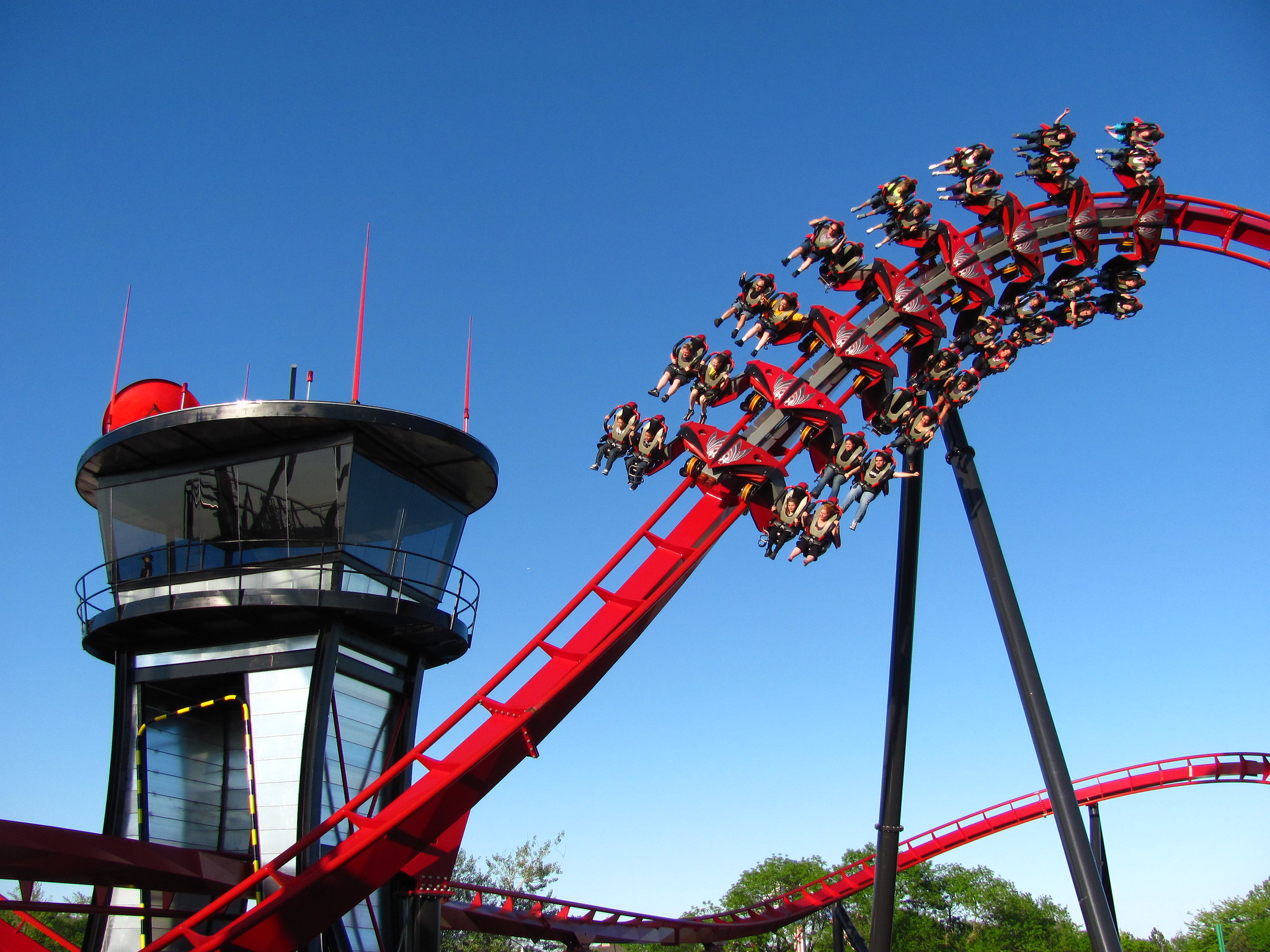 Exhilarating ride at Six Flags Great America (Flickr: Jeremy Thompson)
Six Flags Great America in Gurnee, Illinois near Chicago has some great family-friendly water park rides. Some rides like the Bahama Mama and Bubba Tubba jumbo raft require that a kid must be accompanied by an adult, so you don't need to look for an excuse to join in with your kids on a fun water experience! Some water park rides are only for kids of certain heights so don't forget to bring your tape measure or the latest measurement of your kids' heights!
(MORE: Find more things to do with the kids in Chicago.)
The Coal Mine at the Museum of Science and Industry
While the Museum of Science and Industry is strictly an indoor air-conditioned attraction, not to be missed on any trip to Chicago, you might teach your kids as you go down the coal mine shaft that for tens of thousands of years people could only cool off or keep food cool by going underground, since refrigeration and air-conditioning did not exist. Please note that the coal mine is not accessible to strollers so plan to bring your wee ones strapped on you in a front or back baby carrier.
Josephine Levin contributed this to MiniTime.