Why You Should Head Off to This Paradise
By Erin Gifford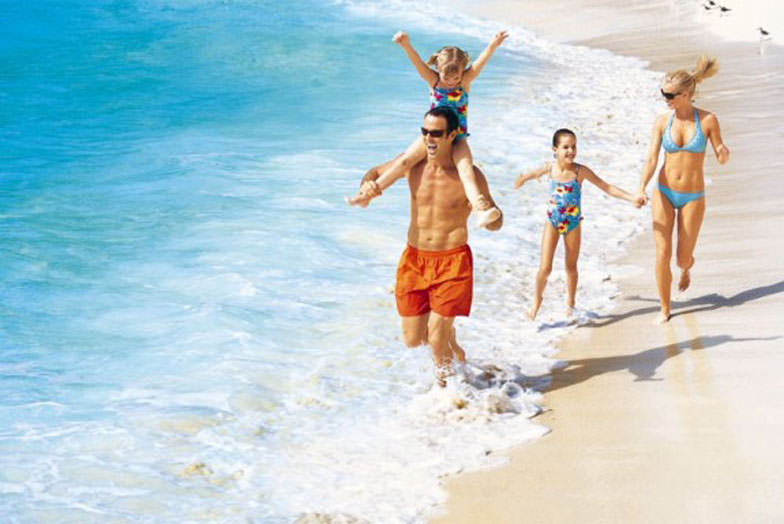 Cancun, Mexico (DreamResorts.com)
Cancun has long been a popular pick among families, and now both Orbitz and Fly.com have chosen Cancun as the top spot for summer fun. From snorkeling to Mayan ruins to cycling tours, there's so much for families to enjoy. Even better, by going during the off-season, you'll see fewer crowds and more of the kid-friendly sights and attractions you want to see. Here are our eight reasons why Cancun is a must this summer:
1. Snorkeling in the Underwater Museum. Grab your snorkel gear and take in the beauty of more than 400 life-size statues, even a sculpture of a VW Bug, on display on the ocean floor of the Cancun National Marine Park. The waters are shallow so it's easy to explore the artistic, and sometimes quirky, displays donning snorkel gear alone. The underwater museum can also be admired as part of a scuba diving tour or from a glass-bottom boat.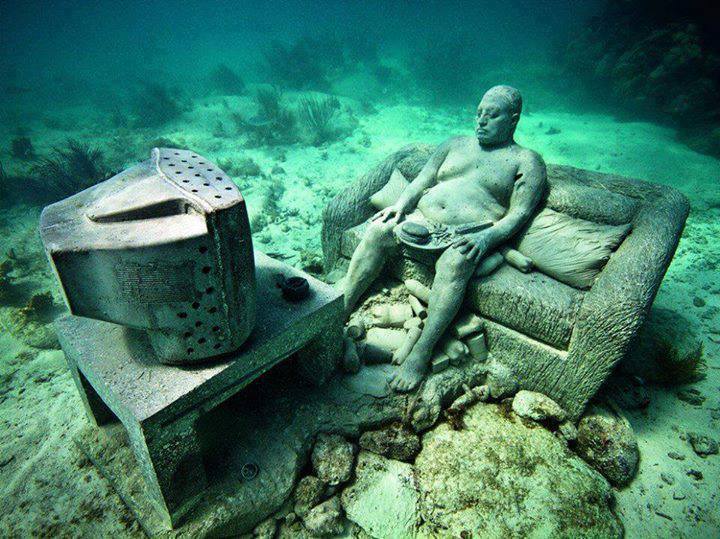 Underwater Museum (Flickr: 2il Org)
2. Seeing the Baby Sea Turtles Hatch. Nesting season takes place between May 1 and November 30 when many sea turtle moms-to-be make the journey from the ocean up onto the beach to lay their eggs. Starting in the summer, the baby sea turtles hatch and make their way back into the ocean. Several resorts, such as the CasaMagna Marriott Cancun and the JW Marriott Resort Cancun, offer sea turtle protection programs in which guests can work with marine biologists to participate in the nightly release of baby turtles.
(MORE: Find great kid-friendly hotels in Cancun.)
3. Swimming with Whale Sharks. It's only possible to swim with whale sharks between mid-May and mid-September making summer the ideal time to visit Cancun. Head to Isla Mujeres, a small island just 25 minutes off the coast of Cancun, to snorkel with migrating whale sharks. Don't worry, it's safe. The whale sharks don't even have teeth. Before you go, stop in the sea turtle sanctuary to join staff in collecting turtle eggs.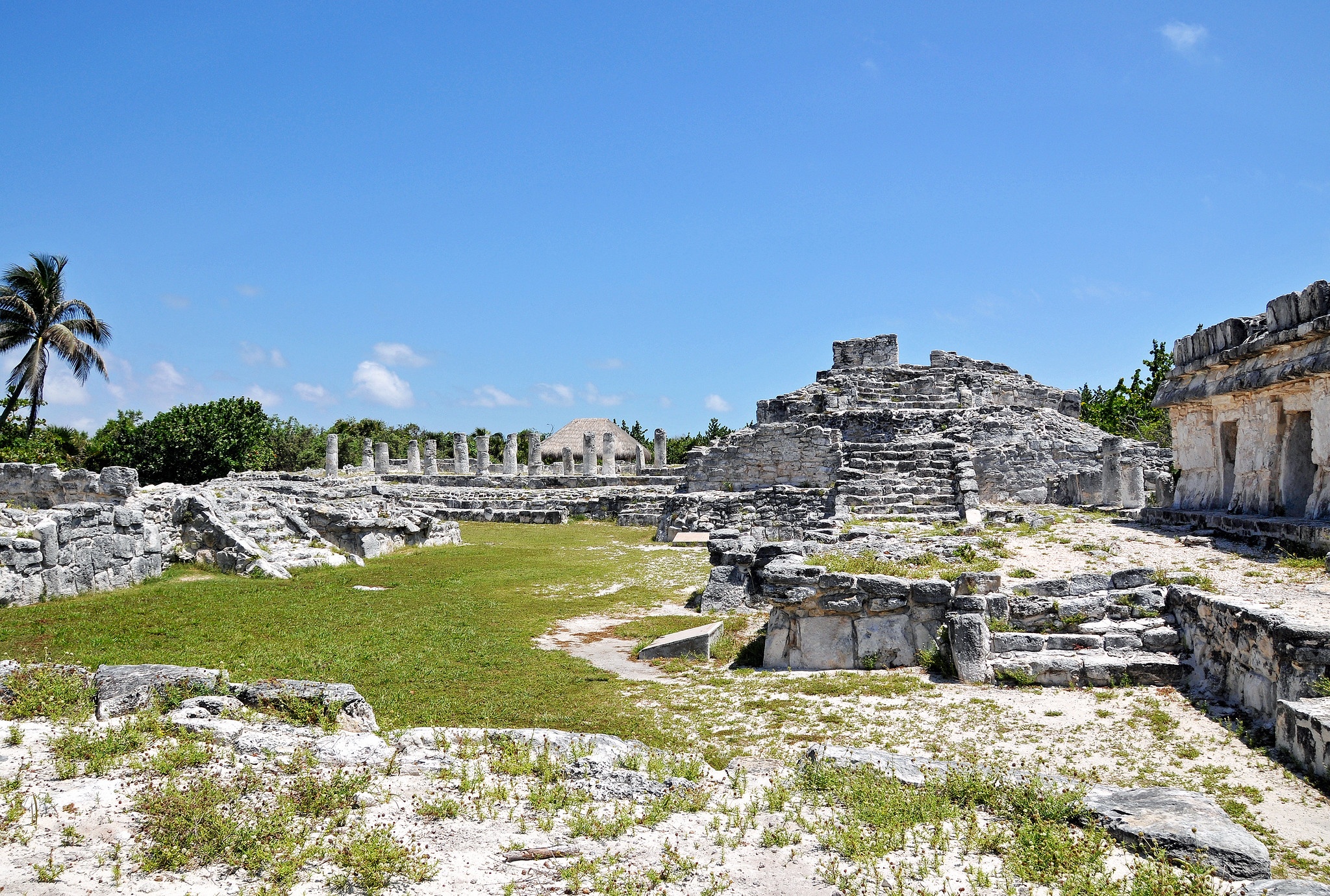 Mayan Ruins (Flickr: Dennis Jarvis)
4. Exploring Mayan Ruins. Staying in Cancun, you have easy access to breathtaking Mayan ruins, such as those found at Coba and Tulum, both of which are less than 45 minutes away by car. Hire a guide when you arrive at the archaeological ruins since signage is limited and it's an ideal way to learn the history of the ruins. If you head to Tulum, bring a swimsuit and a towel as the ancient city is set up on a cliff just above a beautiful turquoise ocean.
(MORE: Spend 3 days in Cancun with your kids.)
5. Taking a Bike Tour Through the City or the Jungle. Hop on a mountain bike and take a guided tour through the jungle where you can explore Mayan villages and swim in cenotes, even ride on zip lines through the forest. Or, take a more leisurely bike ride through the Cancun Hotel Zone for people-watching and fabulous views of the cruise ships that come in and depart each day.
6. Getting Up Close with the Animals. The Croco Cun Zoo near Cancun was originally set up as a crocodile farm and has since expanded to offer interactive experiences with parrots, lizards, snakes and more. Enjoy a one-hour tour and make sure to snap lots of photos with the animals, even the baby crocodiles. Little ones will love playing on the shaded playground and taking a break for a snack in the picnic area.
(MORE: Check out this kid-friendly summer trip plan.)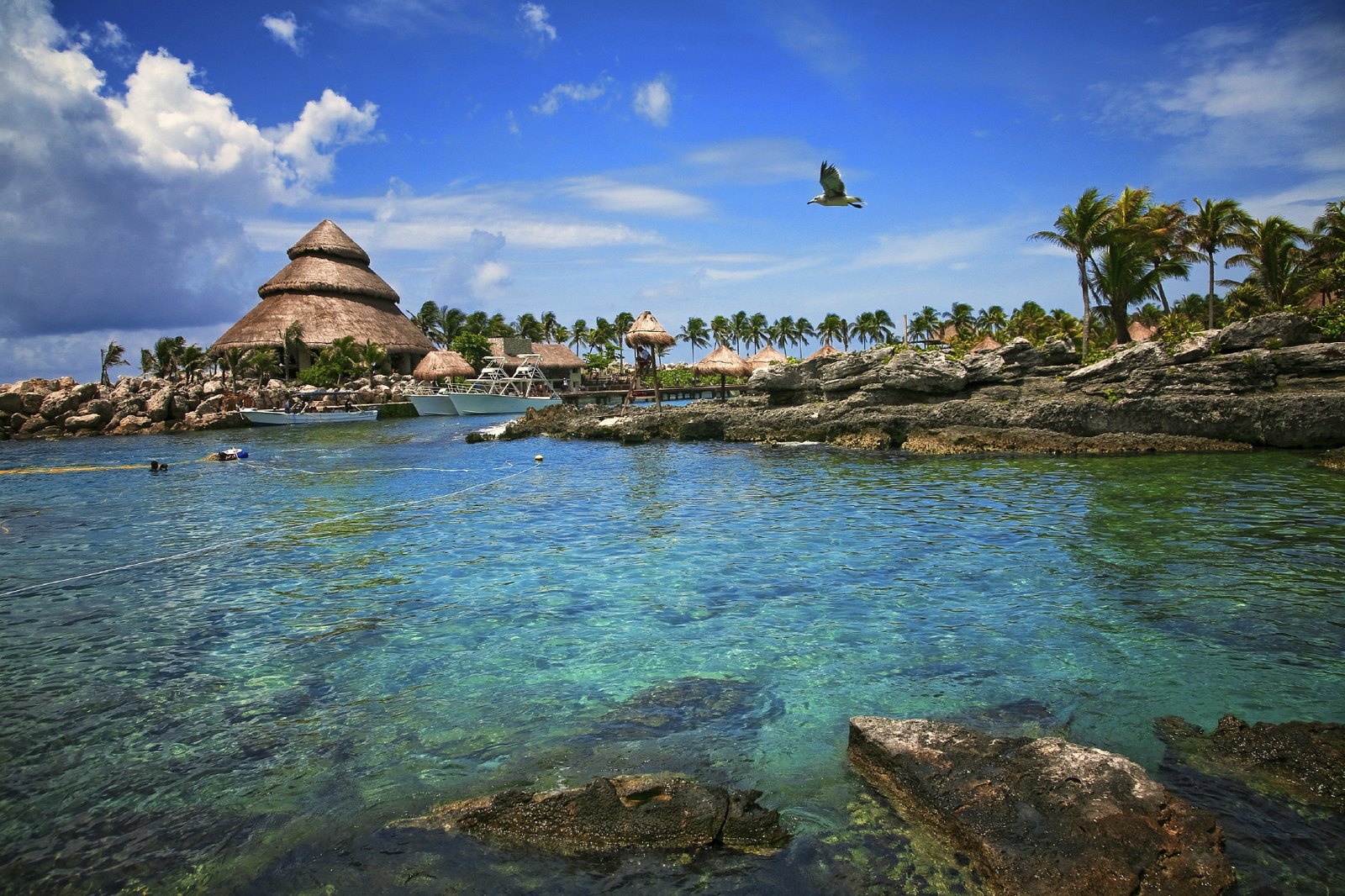 Xcaret (Flickr: Grand Velas Riviera)
7. Spending the Day at Xcaret. Xcaret offers an exploration of nature and archaeology that can't be found anywhere else. Go on a snorkeling tour in the Caribbean Sea, learn about coral reefs and marine life at the Coral Reef Aquarium or interact with nurse sharks and stingrays in a lagoon. You can also visit with flamingos, howler monkeys, tapirs and butterflies. There's truly so much to do at Xcaret.
8. Kayaking at Garrafon Natural Reef Park. Head to nearby Isla Mujeres for a day of paddling just above the spectacular coral reefs at Garrafon Natural Reef Park. This nature park also offers a variety of other water activities, like snorkeling and swimming. Or, go hiking up to an ancient Mayan temple or take a bike tour to explore the lush jungles on Isla Mujeres.
Erin Gifford of Kidventurous contributed this to www.MiniTime.com.