Family-friendly resort to visit with the kids
By Michelle Rae Uy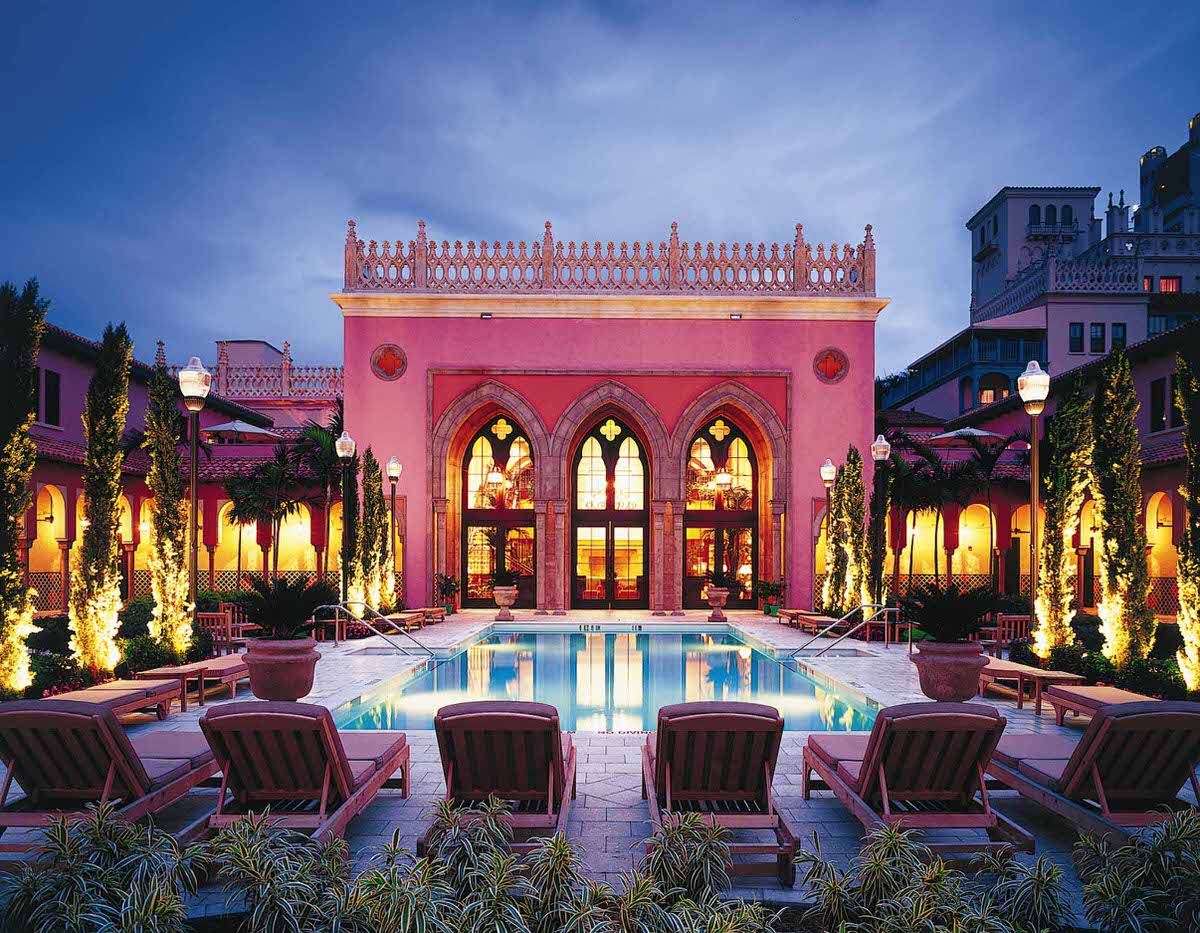 Boca Raton Resort & Club exterior and pool (Courtesy Waldorf Astoria)
On Florida's eastern coast not far from Miami is Boca Raton Resort & Club, a Southern luxury escape that presents an idyllic setting frequented by families and other patrons since the latter part of the Twenties. Not far from Florida's major destinations but far enough to be pleasantly secluded, it's the perfect option if you're looking to get away from your hectic city life.
Here are eight wonderful reasons why you should spend your next vacation with the whole family in this Gold Coast resort.
(MORE: Hotel Review: Boca Raton Resort & Club)
It's a quiet hideaway. While only an hour away from buzzing Miami, less than 30 minutes from Fort Lauderdale, and around two hours from Orlando, Boca Raton Resort & Club feels like you're in another land altogether, nestled far away from the hustle and bustle of the city life. It's the perfect spot for families looking for a relaxed, unaffected getaway without being far removed from civilization.
Its year-round tropical climate. Whether taking the kids during spring break, in the summer, or over the Christmas holidays, you will be treated to pleasant, sunny weather and warm, blue waters.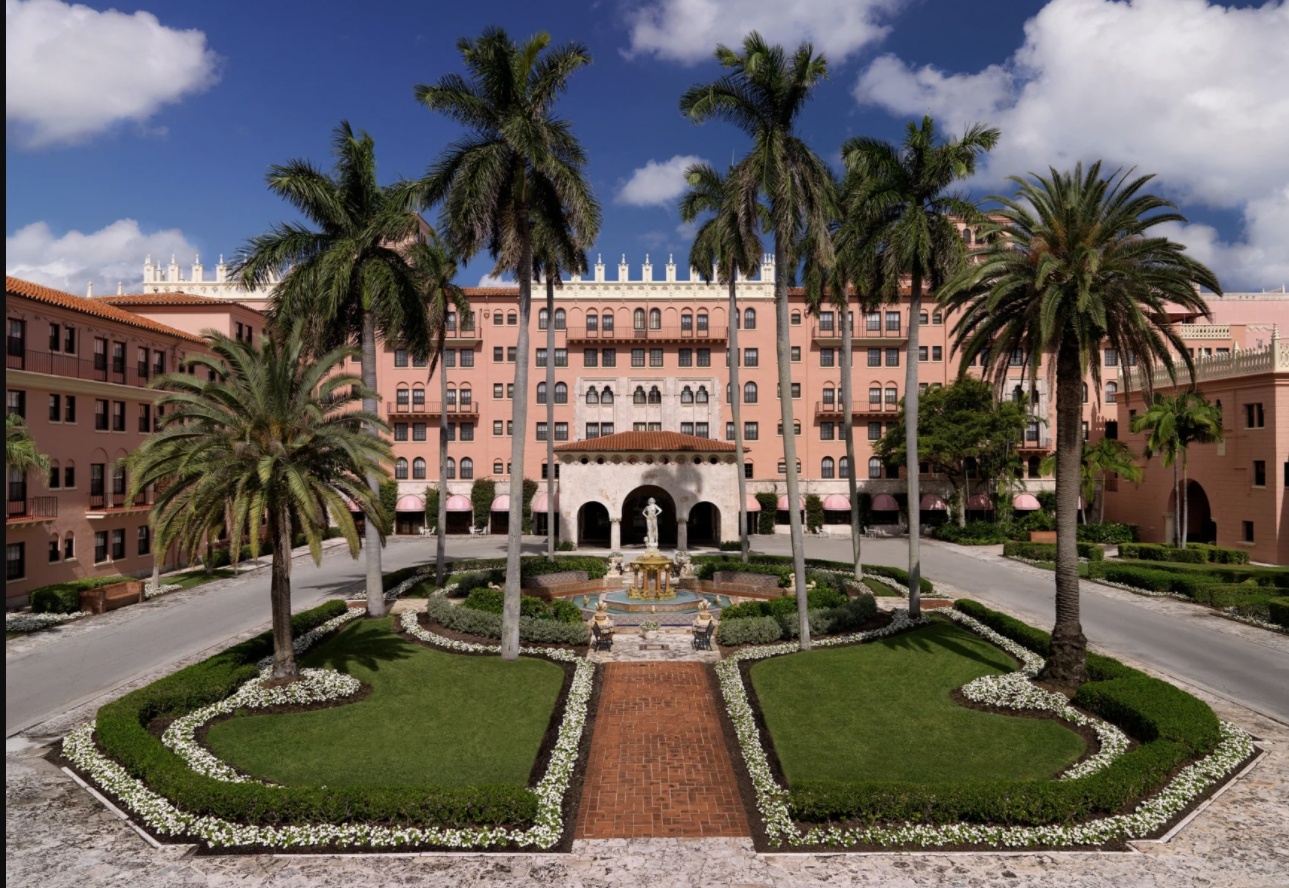 Beautiful resort (Photo: Boca Raton Resort & Club)
Its beautiful architecture. The lovely façade of its original structure greets visitors as they pull into the main drive, peachy-pink in color and resembling the fictional Grand Budapest Hotel. The main lobby inside is just as remarkable, with bright interiors that feature high ceilings and windows, multiple archways, and an intricate design. Further into the property are gardens, fountains, mosaics, open air corridors, and other accents that help make this resort a romantic setting for a picturesque vacation in the South.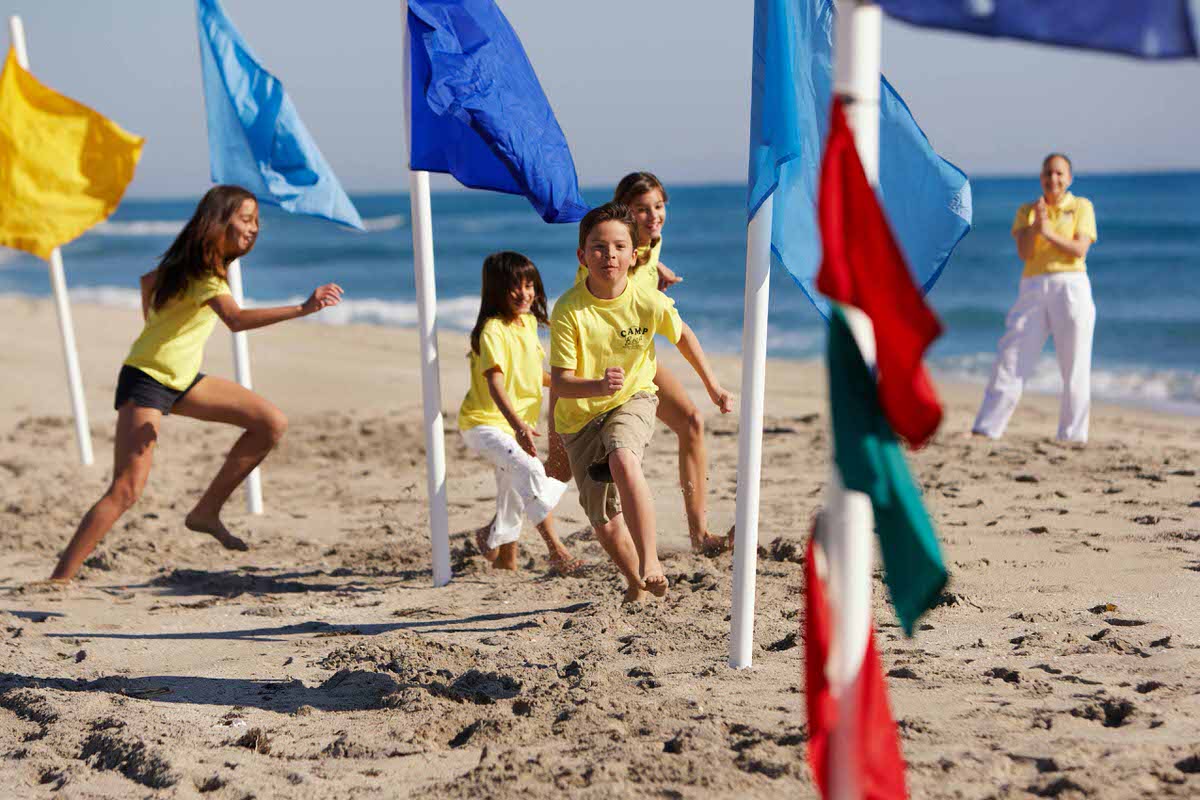 One of the many kid-friendly activities at the resort. (Courtesy Waldorf Astoria)
It has many kid-friendly activities. Beyond the resort's several kid-friendly pools, active families will find a good number of options to entertain the kids and keep them from getting bored, a task easier said than done. Arts & crafts, quests, and golf and tennis camps provide fun, educational experiences for the kids while the surf school, the new kid-favorite FlowRider, and other land and water activities keep them occupied. With the help of the resort's well-furnished Mizner's Quest Club and its trained staff, planning a fun vacation for the kids is effortless.
It has great activities for adults, too! Kayak or paddleboard out into the beautiful, pristine waters, rent a boat, learn to surf, golf, play a game of croquet, have a spa day, or go sunning at the beach or by the pool while enjoying a nice fruity drink. Whether you're looking for an active vacation or an idler one, there's always something for adults to do at the resort.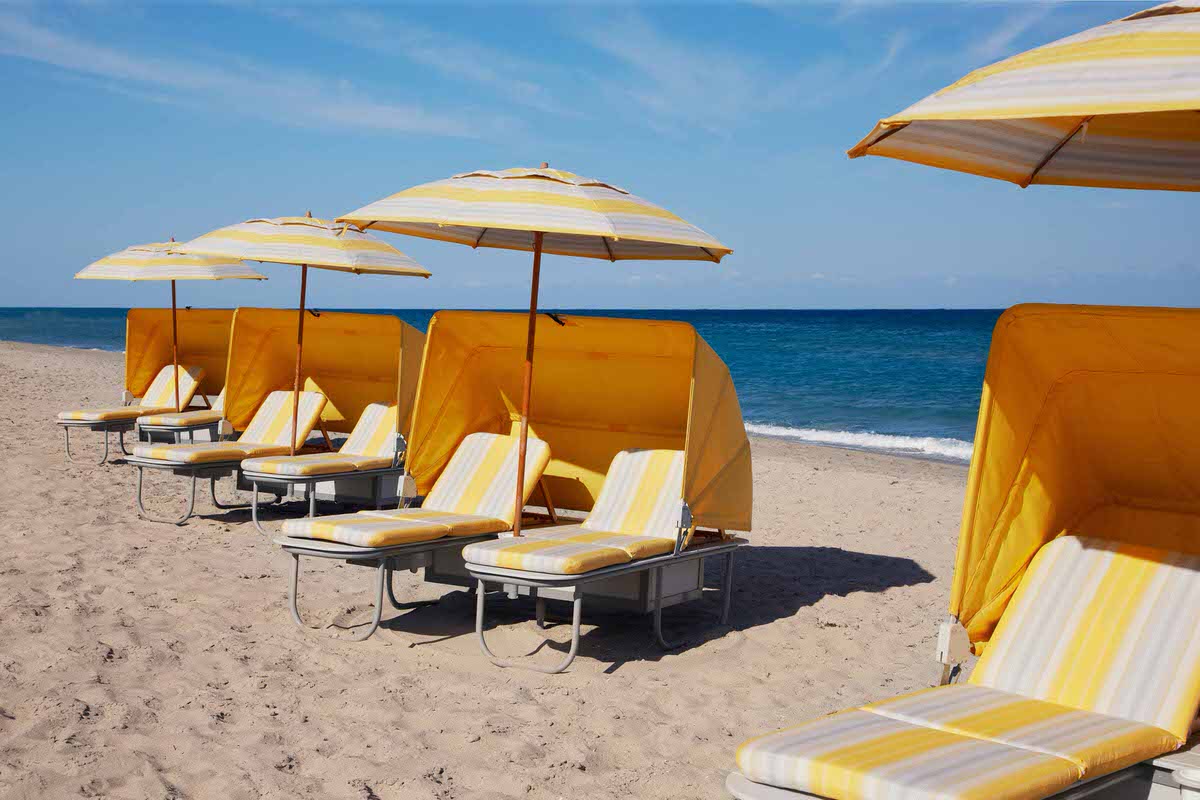 Private beach at the Boca Raton Beach Club (Courtesy Waldorf Astoria)
It has a private beach on the Atlantic. The privilege of having access to a private beach, quiet and uncrowded, is underrated and underappreciated… that is, until you've lazed around in one. Boca Raton Resort's beach is exclusive only to its guests and members, making it safer and more peaceful, with more space for large families to spread out and kids to run around.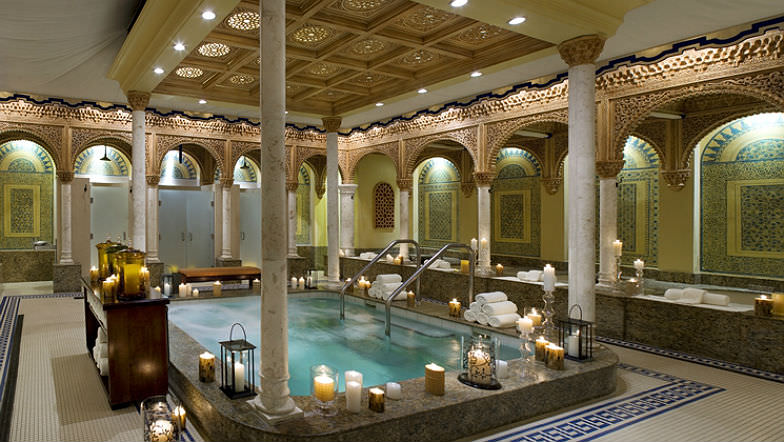 Waldorf Astoria Spa (Courtesy Waldorf Astoria)
The spa is an experience in and of itself. The resort's onsite spa, Waldorf Astoria Spa, has repeatedly been named one of the best spas in the world. It's a much-deserved distinction, as proven by the spa's unforgettable signature treatments that include a luxurious caviar facial and 50-minute Ritual Bath. If a relaxing vacation is what you want, then a spa day here is an absolute must.
(MORE: 10 Reasons to Visit Universal's New Cabana Bay Beach Resort)
Its got one of the best restaurants in Palm Beach County. Its contemporary furnishings, friendly staff and high-vantage views of the Atlantic and the Intracoastal Waterway aren't the best things about Boca Raton Resort & Club's New American restaurant, THE BLUE</a>; it is, as it should be, the food. From its fresh seafood selection to its heavenly meat dishes to its equally memorable side dish offerings, THE BLUE is dedicated in giving its guests a wonderful dining experience that's less based on fluff and gimmicks and more on the actual meal.
Michelle Rae Uy contributed this to MiniTime. She is a travel writer based in Los Angeles and MiniTime's Head of Content, who spends her free time on adventures and film photography.