Antidotes for the "I hate museums" blues
By Katrina Brown Hunt on Jan 6, 2014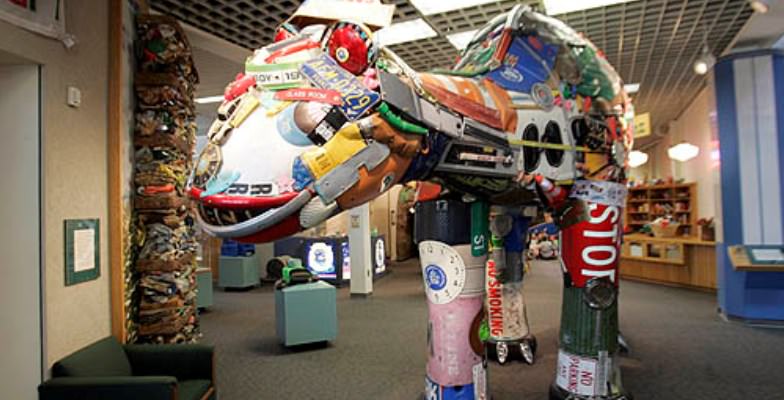 Trash Museum
If your kids groan at the suggestion of visiting a museum on vacation, it may be time to broaden your definition of what is culturally worthy. After all, an institution doesn't have to house world-famous art, historical documents or ancient artifacts to be a museum. Some of the most fascinating museums—big or small—are just thoughtfully created collections.
These eight admittedly wacky museums are often just a quick detour from a city's top attractions and offer fascinating collections that are loaded with kid appeal.
Trash Museum: Hartford, CT
This award-winning, eco-minded Connecticut museum will teach you why the concept of a town dump was never sustainable. You'll also see what happens to cans and newspapers after you've put them in your recycling bin, and then you can create your own artwork from trash. No surprise, the gift shop includes tote bags made from recycled plastic bottles. Admission costs $4 for kids ages 2 and up; free for kids under 2.
Giant Shoe Museum: Seattle, WA
This mini museum doesn't display clown shoes, but rather giant "novelty" shoes that were created long ago to advertise shoe companies. Located in the Pike Place Market, the storefront museum lets you peep at the shoes through an eyepiece for a quarter. You can also view a size-37 shoe worn by a one-time Guinness Book-designated world's tallest man. A thorough viewing of the collection costs about four quarters per person.
(MORE: View a family trip plan: 3 days in Seattle with kids.)
Lunch Box Museum: Columbus, GA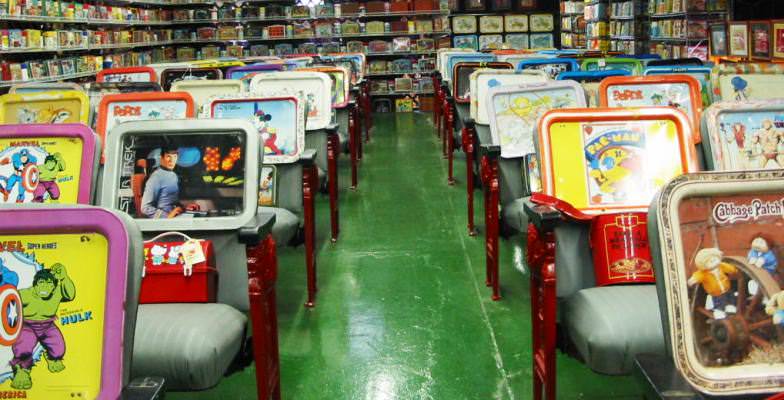 Lunch Box Museum
Located above a country radio station in Columbus' Rivermarket Antique Mall, this little museum holds more than 1,000 metal lunchboxes (plus thermoses) featuring pivotal models such as the Hopalong Cassidy—the original kid-friendly lunchbox—and a 1970s box featuring Charlie's Angels. You can even buy some duplicate retro boxes, such as a cool Return of the Jedi box. Admission costs $5 for ages 10 and up; kids under 10 are free.
Museum of Bad Art: Boston, MA
Like a movie that is so bad it's good, the mission behind this humorous Boston museum is "to bring the worst of art to the widest of audiences." That includes awkward Mona Lisa reproductions, misguided dog portraits and confusing landscapes. There are two locations: the Somerville Theatre and the lobby of Brookline Access Television. Admission is free.
(MORE: Find more kid-friendly city destinations.)
International Banana Museum: North Shore, CA
A few hours southeast of Los Angeles, you'll find this desert oasis of devoted to the most famous tropical fruit: more than 18,000 items of "bananabilia," including a banana-shaped record player and a seven-foot-tall, photo-op-ready banana. No surprise, you can also knock back banana-infused smoothies, shakes and sodas on the premises. Admission costs $2.
Burlingame Museum of Pez Memorabilia: Burlingame, CA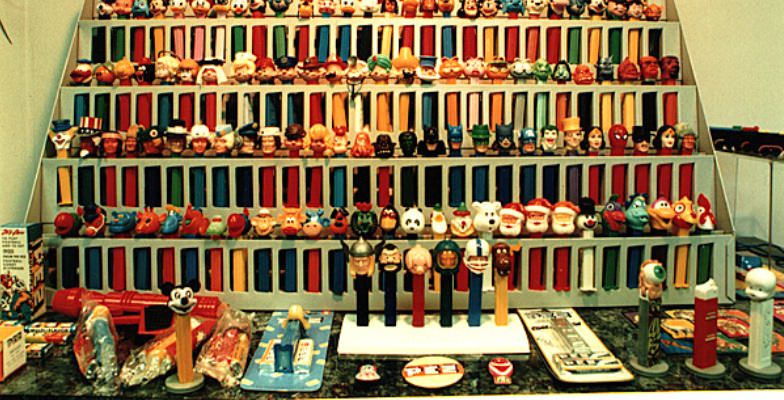 Burlingame Museum of PEZ Memorabilia
Open since 1995, this small museum in the Bay Area boasts of having an sample of every PEZ candy dispenser ever made (which means more than 900), including a donkey-head model made for President Kennedy. In the same building, you'll also find the Classic Toy Museum (home to an original Barbie and Mr. Potato Head) and the Banned Toy Museum (where one can find an Atomic Energy Laboratory and Lawn Darts). Admission costs $3 for adults; $1 for ages 4-12; free for kids under 4.
(MORE: View a family trip plan: 3 days in the San Francisco Bay Area with kids.)
Bigfoot Discovery Museum: Felton, CA
Just north of the family-friendly beach boardwalk in Santa Cruz, this museum was created by a forest-creature enthusiast who has been looking for Sasquatch, the Yeti, and other "mystery primates" for more than 60 years. You can see films, photos and learn about years of rumored local sightings. The museum keeps regular hours during the summer but it's open only by appointment during the winter. Admission is free.
The Bunny Museum: Pasadena, CA
Perhaps likes bunnies themselves, the items in this private-home-turned-museum in Pasadena seem to be multiplying daily. As of now, there are 30,000 bunny-themed objects—figurines, stuffed animals and other artworks—as well as several live rabbits, for which you're welcome to bring fruits and vegetables for feeding. Admission is by appointment only and costs $5 for ages 5 and up; free for kids 4 and under.
Katrina Brown Hunt contributed this to www.MiniTime.com.