Tips on family travel
By Katrina Brown Hunt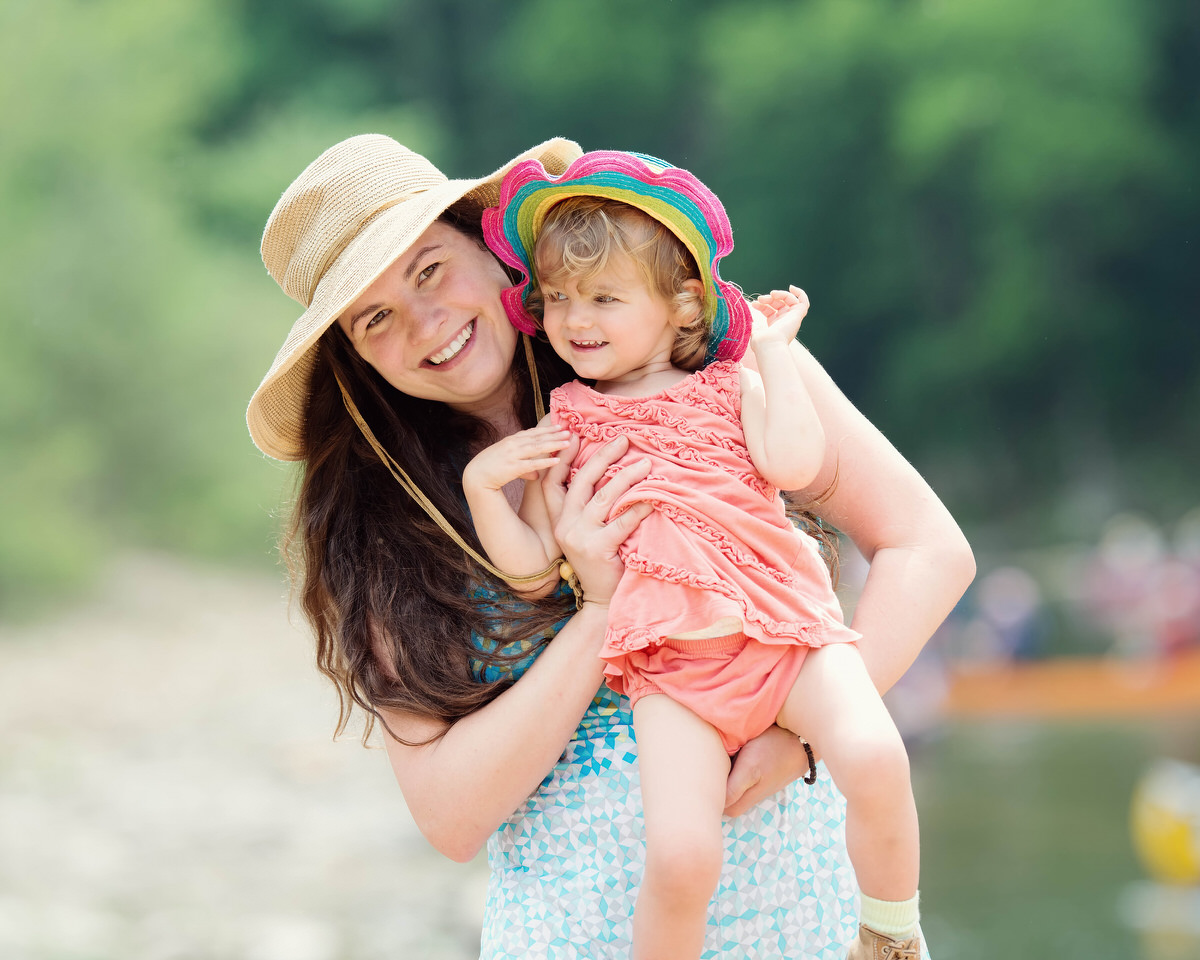 Vacationing with the kids as a single parent can be liberating and relaxing. (Flickr: Buffalo Outdoor Center)
Taking the kids on vacation for the first time as a single parent can be daunting: no one to hold down the fort while you sneak off to the spa, and no one else to help haul the diaper bag and stroller during a tight connection at the airport. But don't let anticipatory stress get in the way of planning what can be both a liberating and relaxing trip for everyone.
If you're planning on taking your kids on that dream vacation solo in the near future, there are ways to make it a successful and positively memorable trip. Here are seven great ones to start:
Get your papers squared away. Depending on your custody situation—and especially if you plan to travel internationally—you might need to present a notarized letter of consent at Immigration, signed by both you and the co-parent (to draft such a letter, check out what to include on the U.S. Customs and Border Protection site).
Use every perk the airline offers—and even some they don't. When flying, check in online from home, gate check that stroller and take advantage of the pre-boarding call for families. And there's no need to cross your legs for the whole flight: they may not always offer up front, but flight attendants are typically happy to hang with your tot while you take a lavatory break.
Look for resorts with a kids club. It's the easiest way to score some babysitting while staying solo with your child at a resort. Some clubs have half-or full-day programs, while others are more flexible, offering pay-by-the-hour drop-off programs, like the clubs at many Westin and JW Marriott resorts.
Think about package tours and all-inclusive resorts —but watch out for the dreaded "single supplement." Cruises, dude ranches and many all-inclusive resorts often come with free kids clubs, supervised activities and even kids-stay-or-eat-free deals. Just make sure you won't get dinged by the single supplement—a hefty penalty for not booking as a double occupancy of two adults. One great all-inclusive known for not charging single supplements is Beaches, which diversifies its kids activities down to tots, kids, tweens and teens (and is almost always having some kind of sale, whether it's a free night or airfare credits).
Ask for a room with a balcony or patio. During the evening or peace-keeping afternoon naps, having that extra space may be the best way for you to get away, without getting too far away. Also, make sure your room has a fridge for storing milk and snack items.
(MORE: 6 Packing Mistakes to Avoid When Traveling with Kids)
Look for other hotel perks and kid-friendly amenities. Kid-friendly Kimpton—known for offering in-room pet goldfish—also offer regular happy hours in the lobby that are cheerfully family-friendly: snacks and wine for adults, and snacks and games for kids. Loews is great for parents with small kids: their lending libraries let you borrow car seats, jogging strollers, potty seats and even toys, to streamline what you drag from home. Some proerties of suites-based Hyatt House, meanwhile, have a free grocery-shopping service, taking your order and having your fridge stocked later that day.
Consider not going it alone after all. Ask another family from home—especially another single-parent family—to join forces with you on your trip. Not only can you take turns watching the kids, and as a result find a little more downtime to yourself, but also it's another way to share the fun and make new memories.
Katrina Brown Hunt contributed this to MiniTime. Katrina is based in San Diego and writes about travel, business and lifestyle for publications and websites.